Energizing a new campus district
Image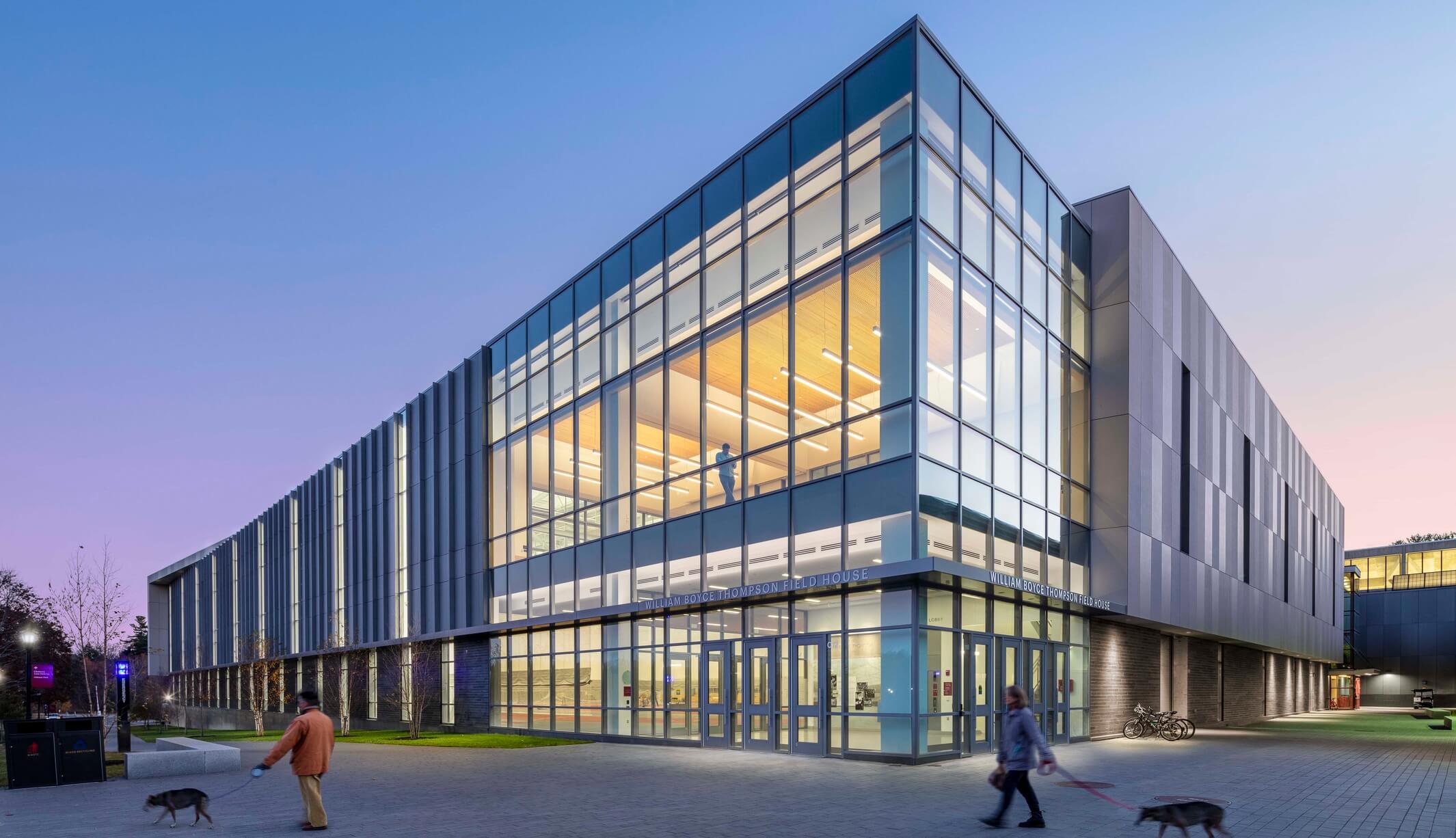 Presentation Mode
Image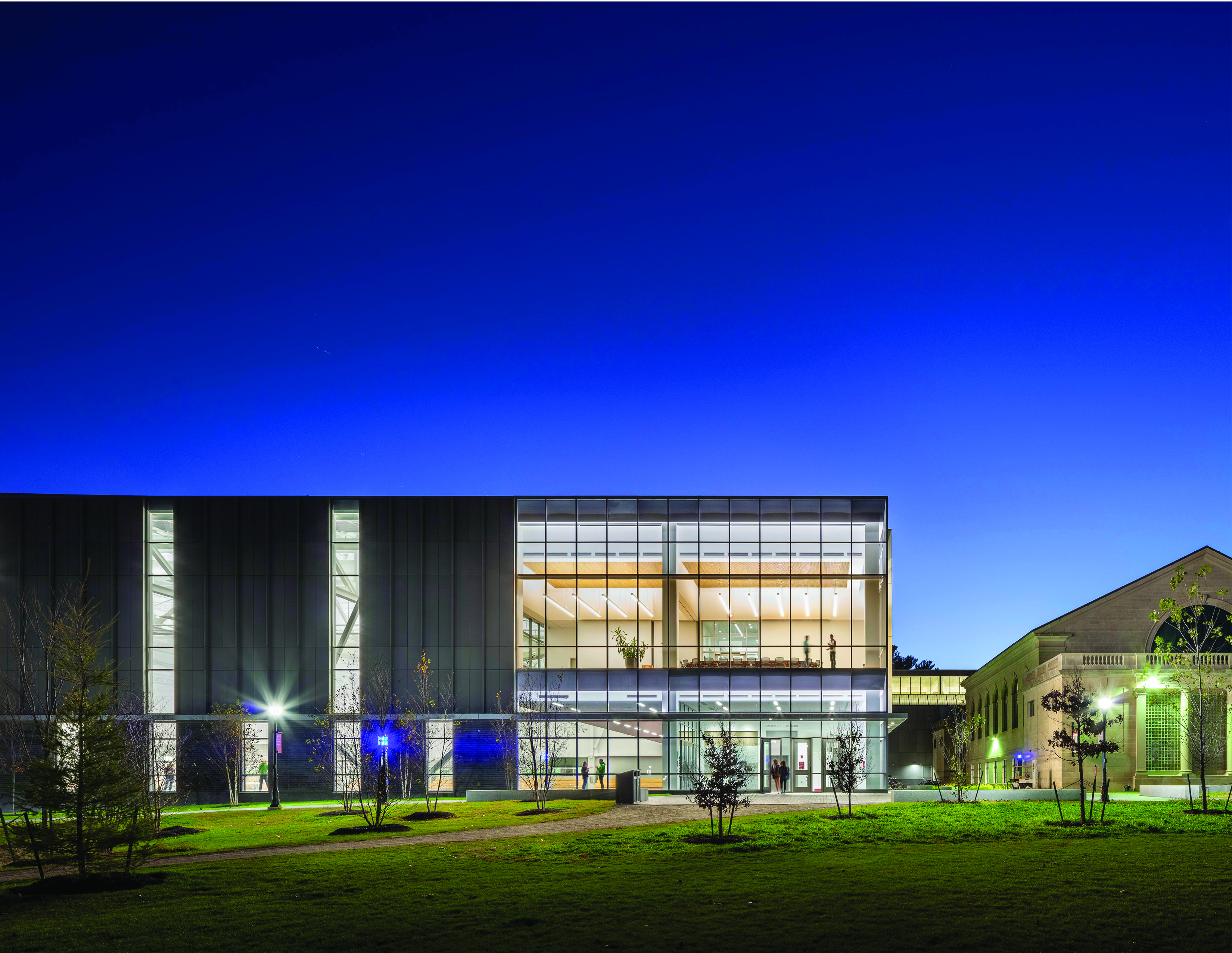 ARC guided us through the complicated process to transform a major campus district with a beautiful new focal point.
Mark Leighton, Director of Facilities Management
Image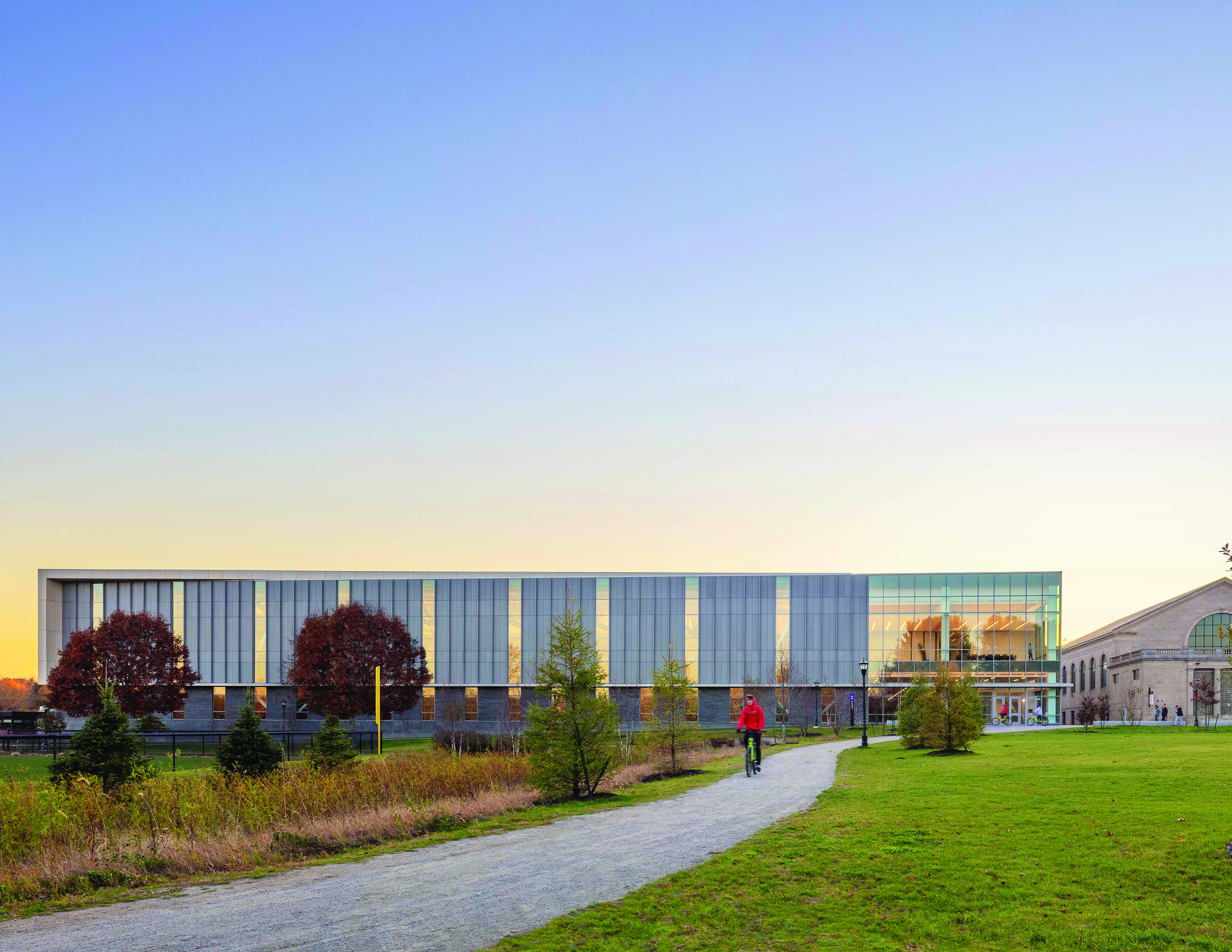 Balancing old and new contextual design
The state-of-the-art facility's design delicately integrates a palette of rich materials to gracefully unify a campus district. Natural stone and pre-cast panels complement the campus' neighboring buildings, all built across disparate eras - including the limestone-clad Thompson Gym (1910), the concrete Love Gym complex (1970), and the more recent masonry of the new Center for Theater and Dance.
Image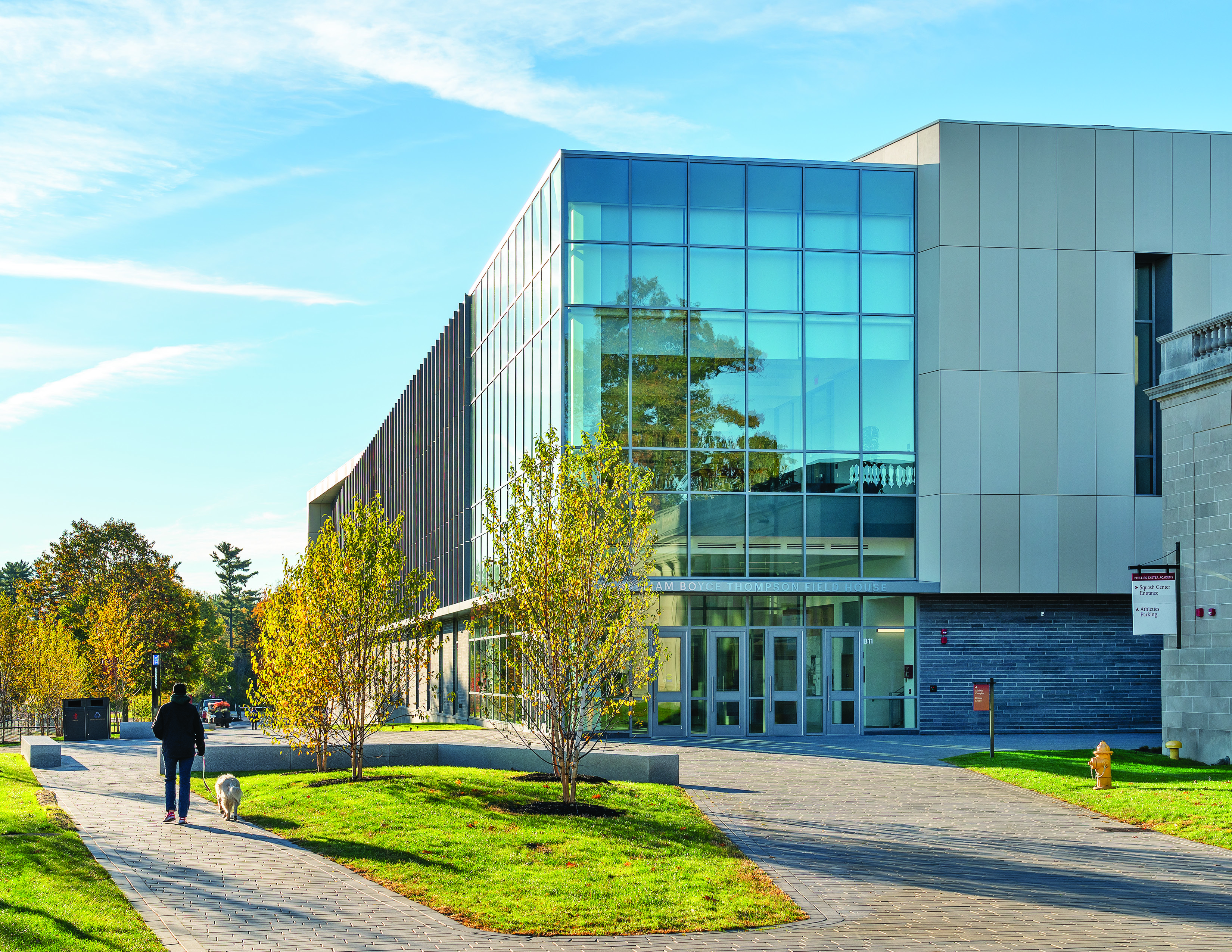 Connecting with the campus environment
The facility's exterior design was carefully coordinated with overall campus planning and landscape elements. The pre-cast panel wall cladding subtly bends from the north-to-south façade, reinforcing the angles of adjacent walkways and creating vistas that reveal connections between buildings, open spaces, and connecting pedestrian paths.
Image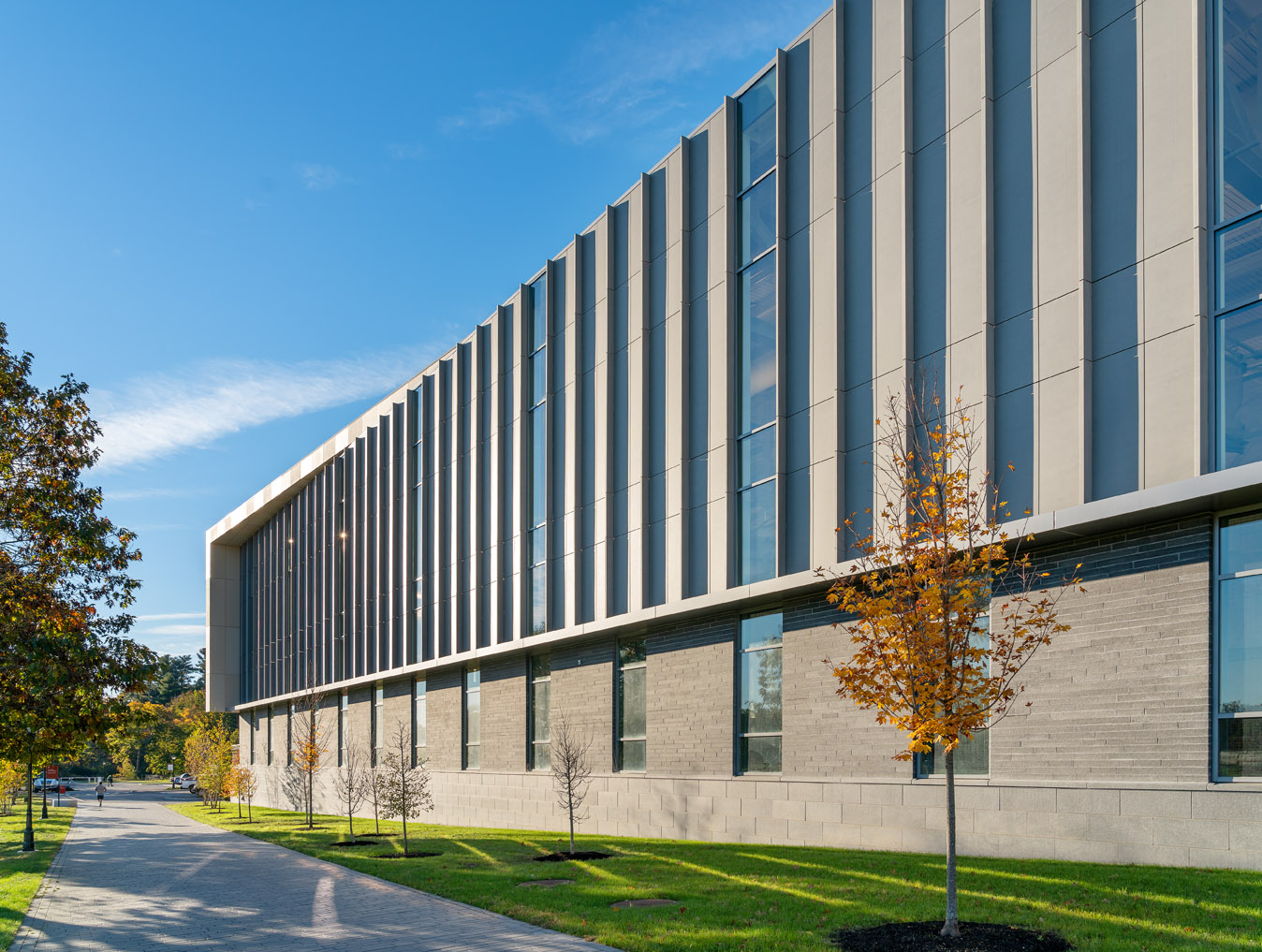 Image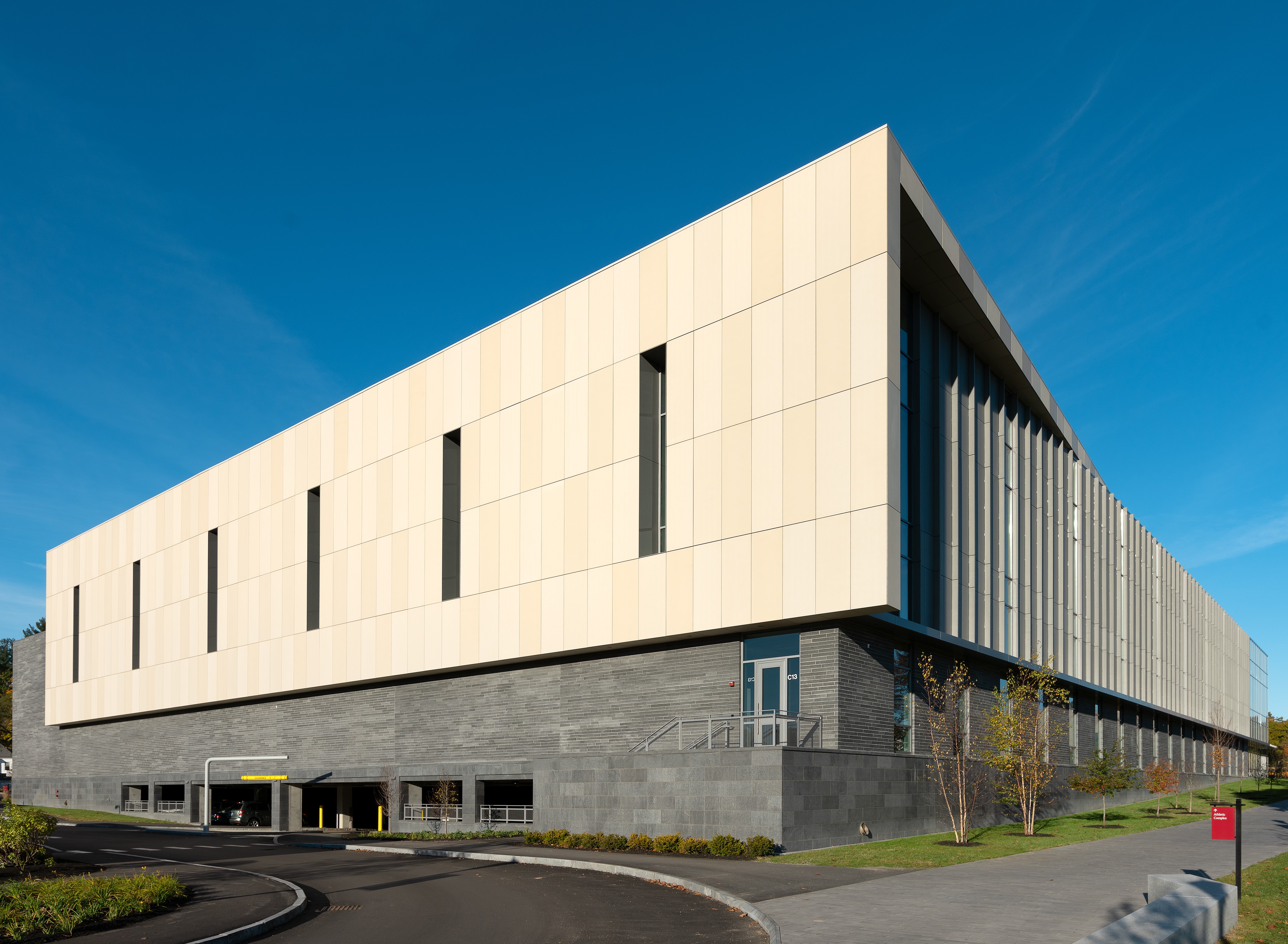 Image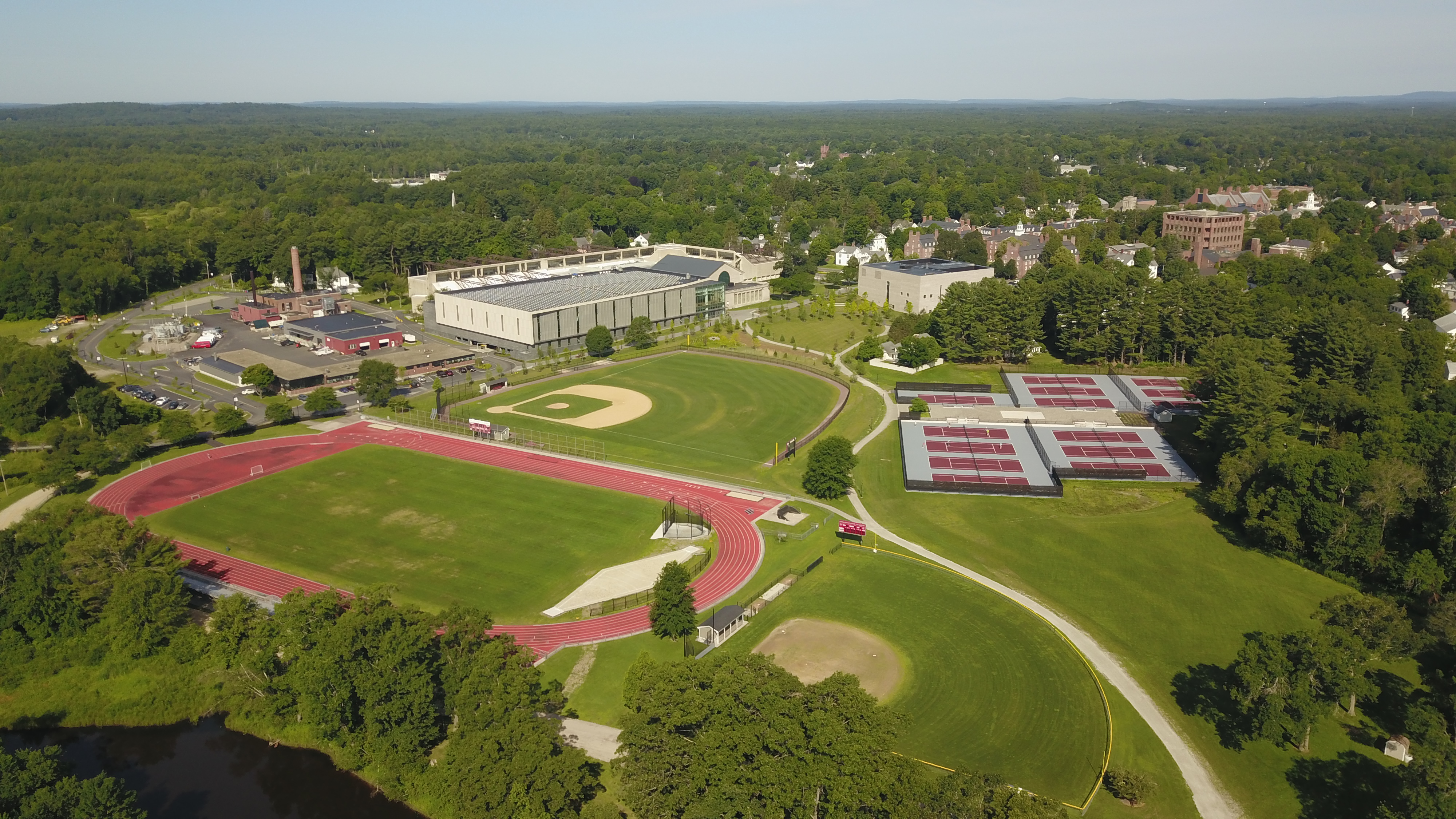 The field house is just one part of the overall South Campus Master Plan, developed collaboratively by ARC and Phillips Exeter to transform the entire  south side of the campus. 
The field house serves as a central hinge point for the large and revitalized campus district, and includes new vehicular and pedestrian entries.
We are thrilled to have a bright, open, collegiate-level field house that allows our athletic teams and physical education programs to excel all year long.
Mark Leighton, Director of Facilities Management
Image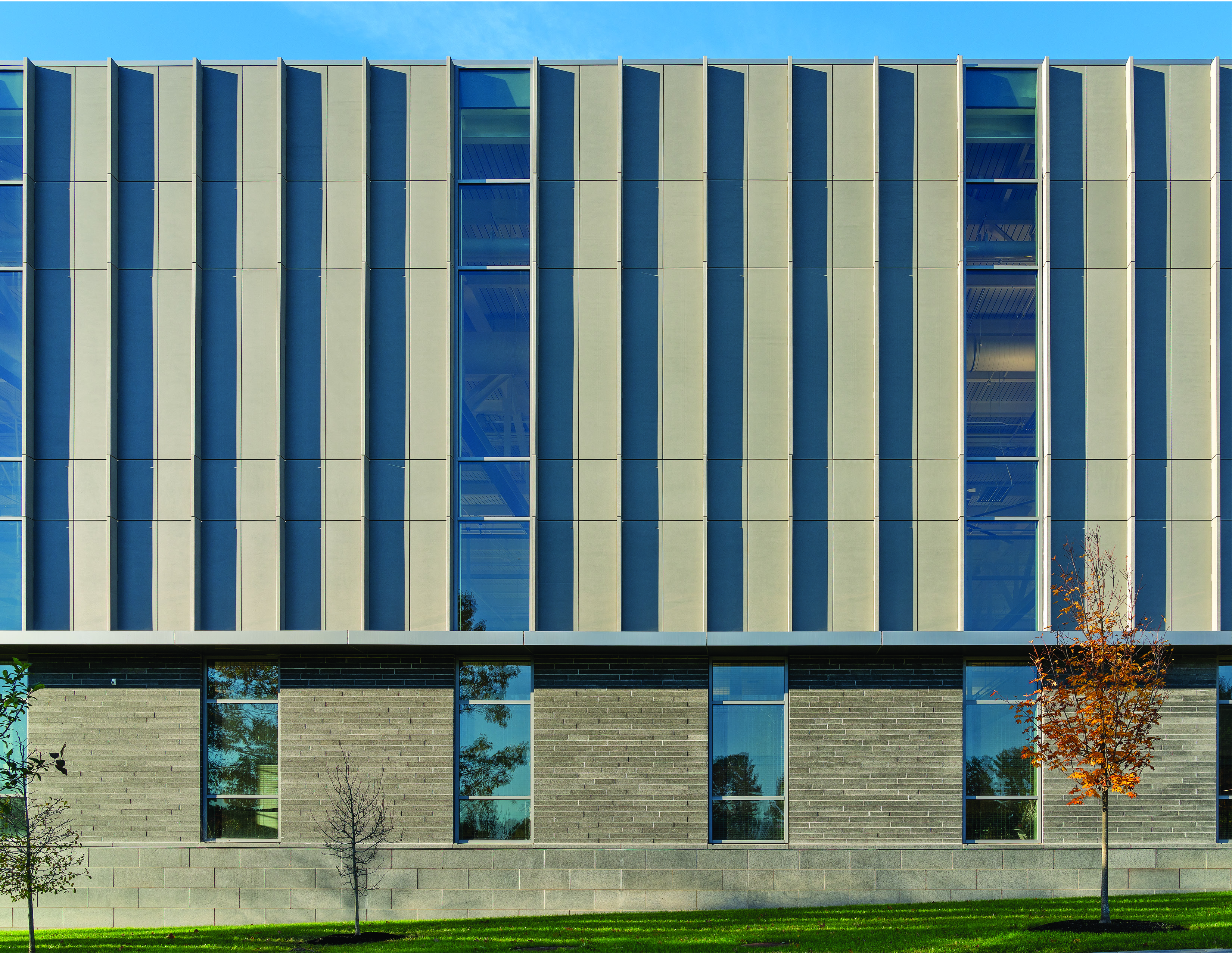 Enlightening the wellness community
One of the project's greatest successes was in brightening a building type typically devoid of sunlight. Translucent systems and minimal openings are employed on the west and south, but large openings are maximized on the north and east - including a bold pattern of vertical windows on the east façade that create powerful visual connections to the landscape beyond.
Image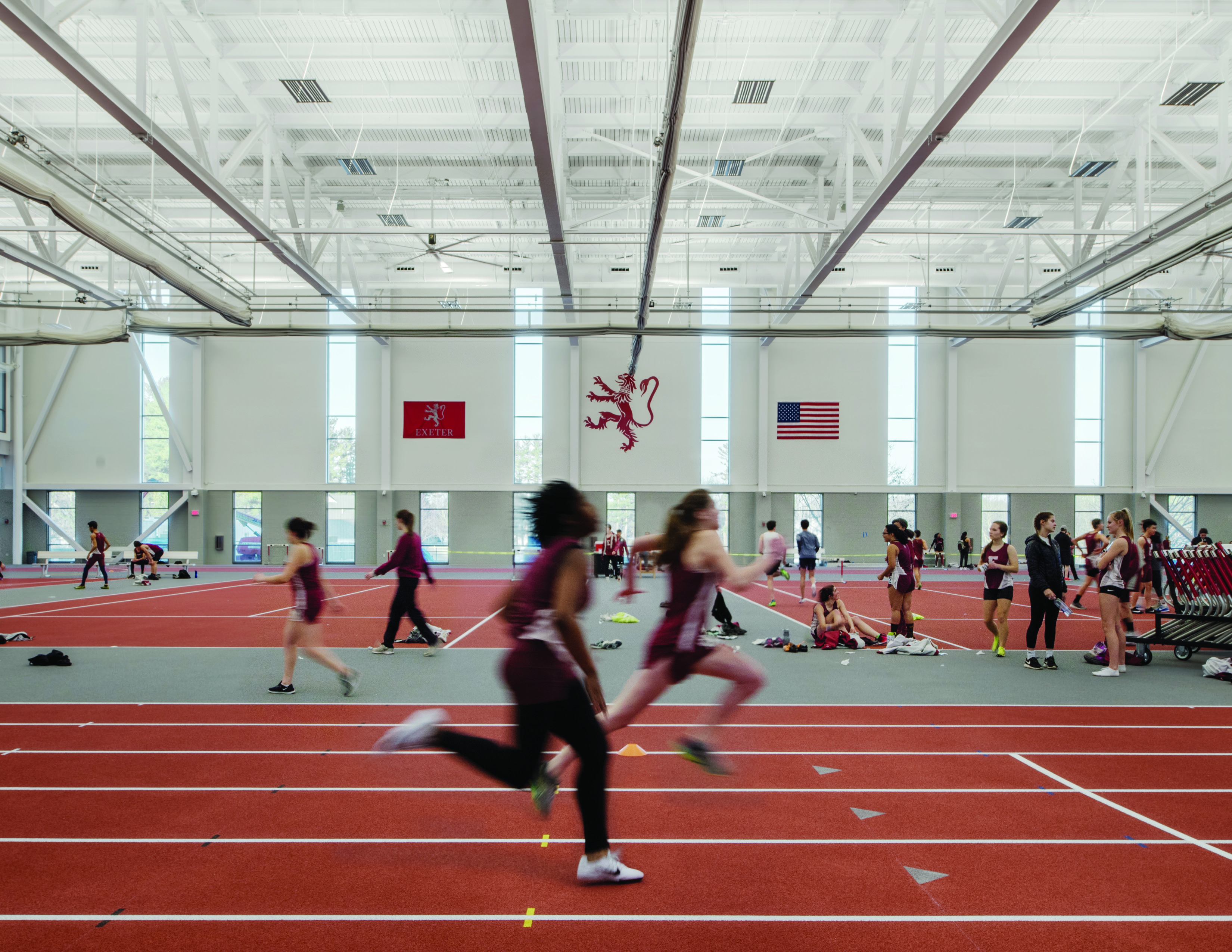 Image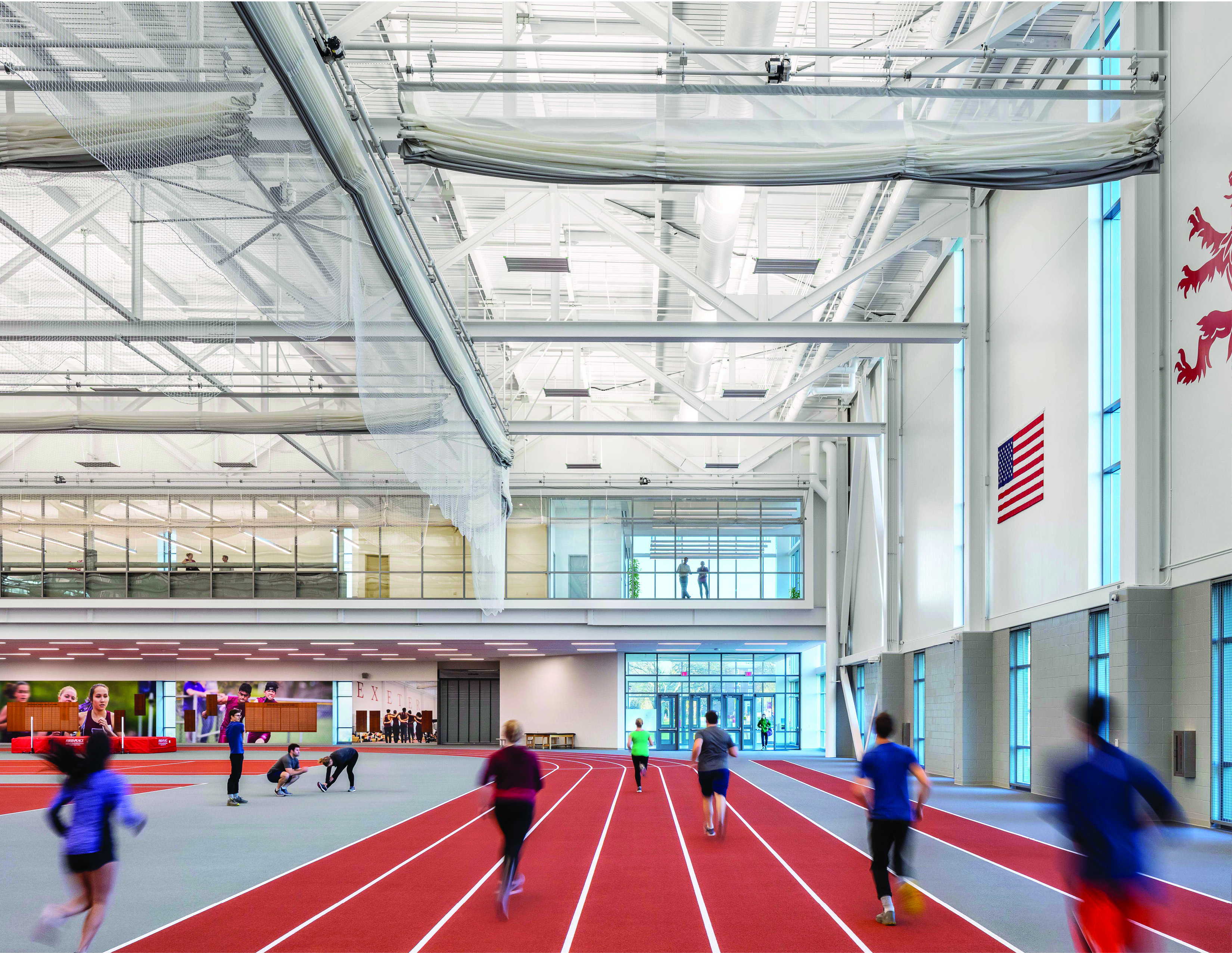 Image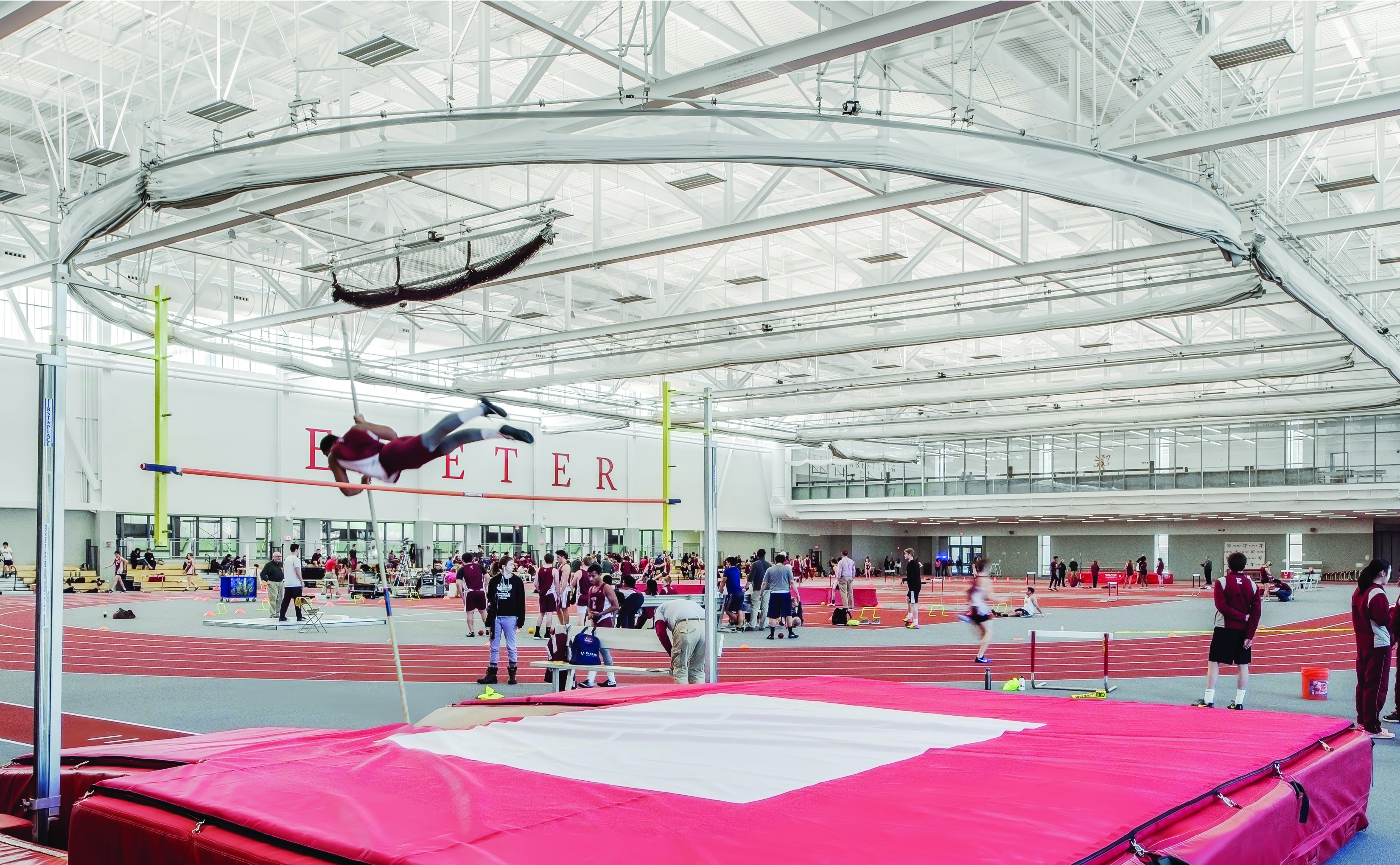 Image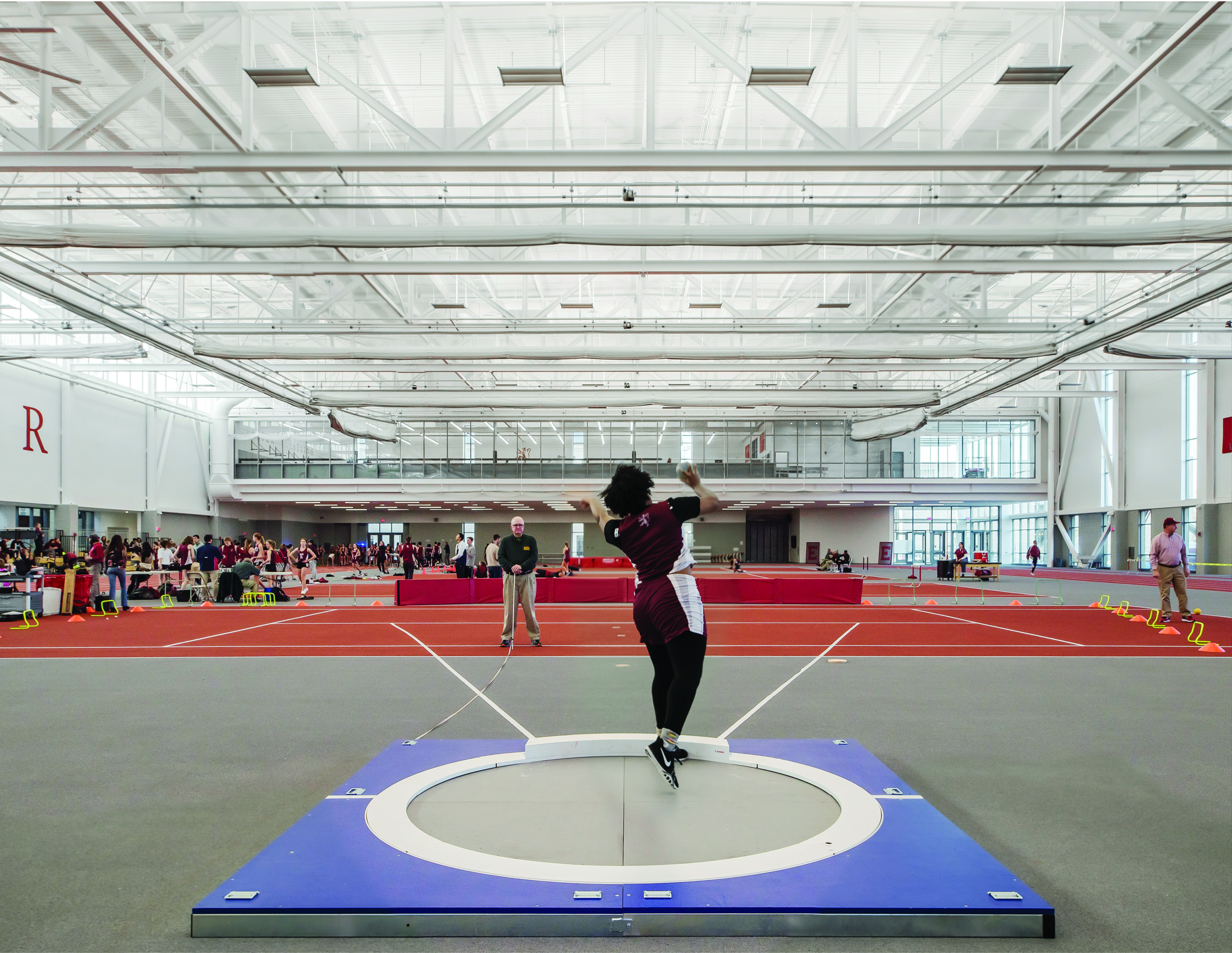 Image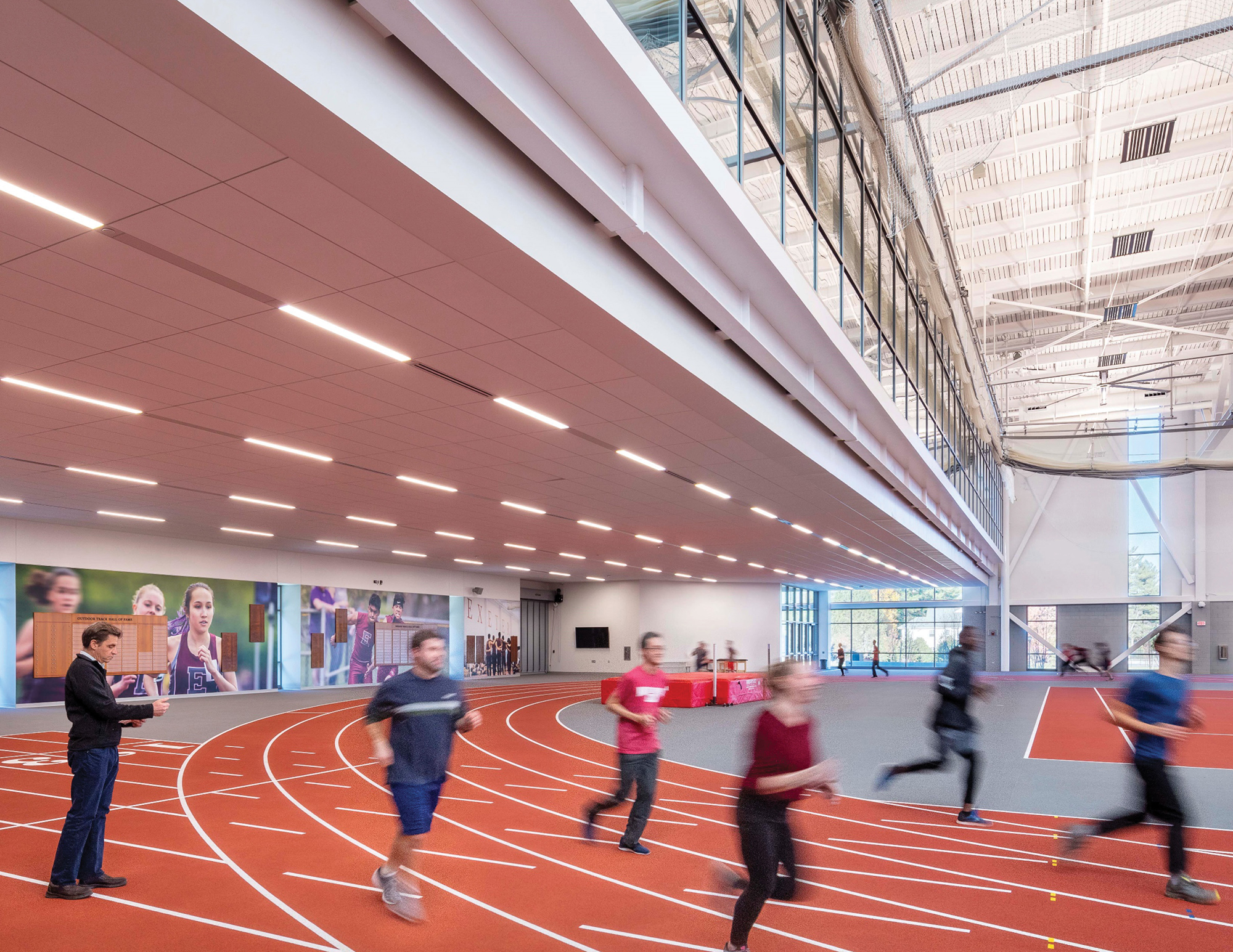 Image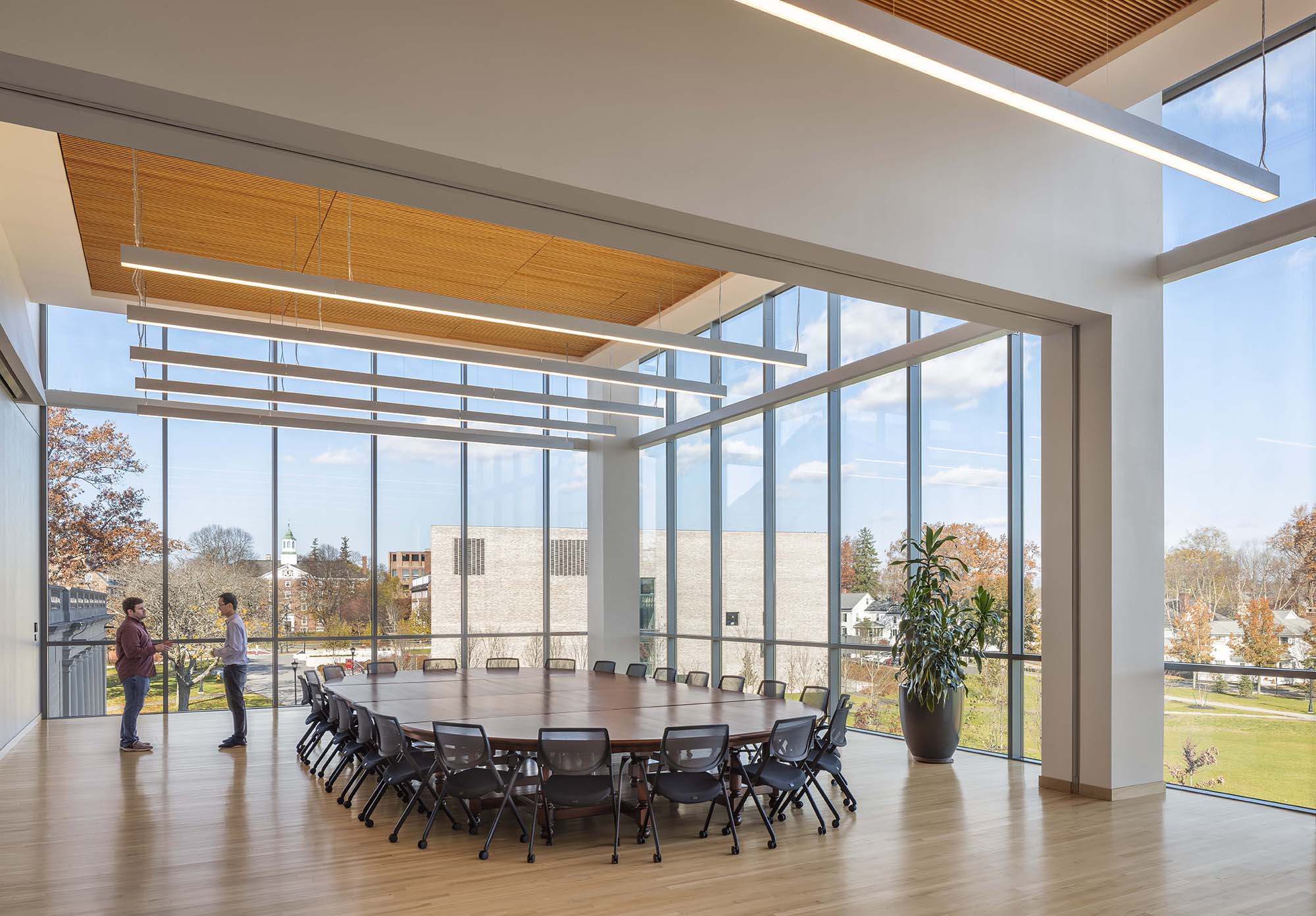 Image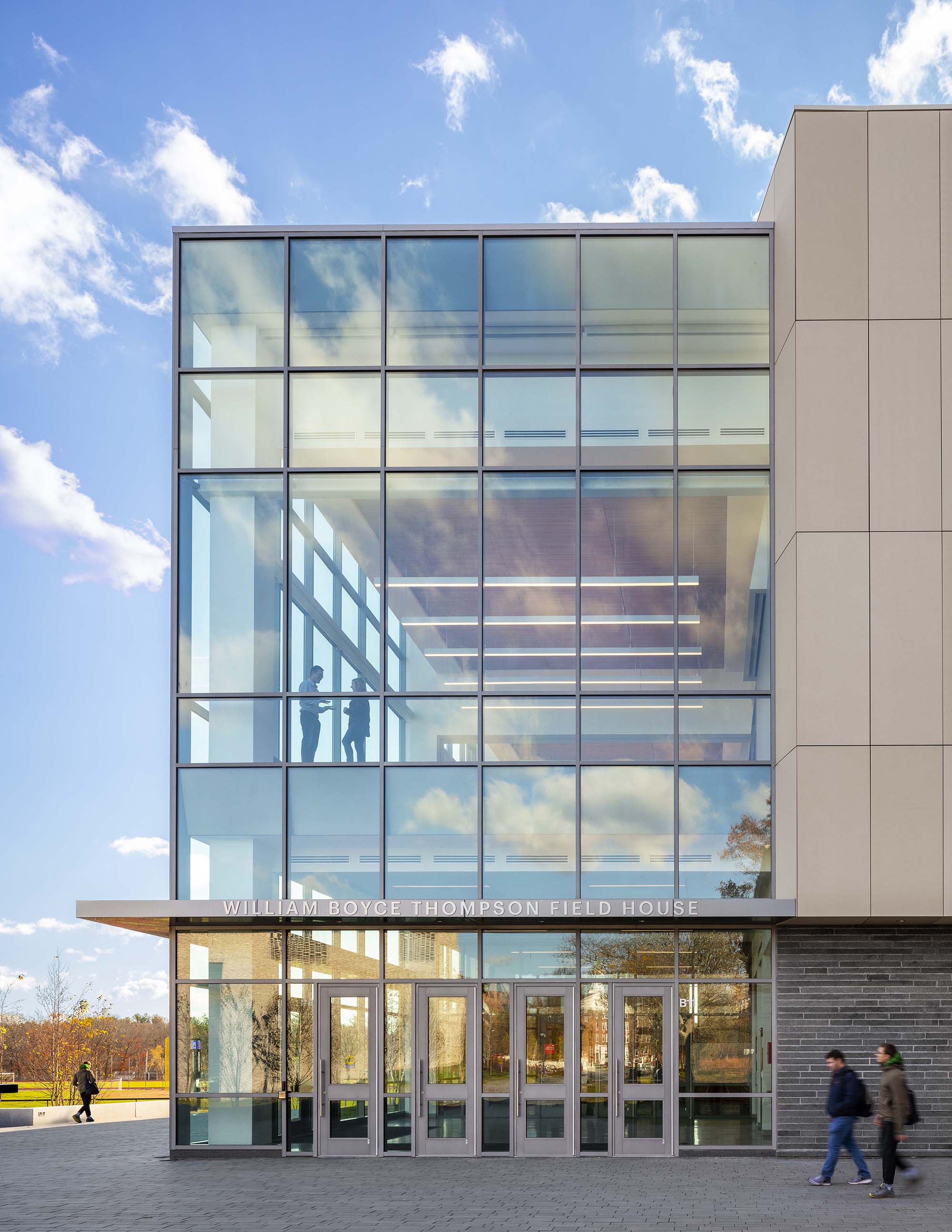 Image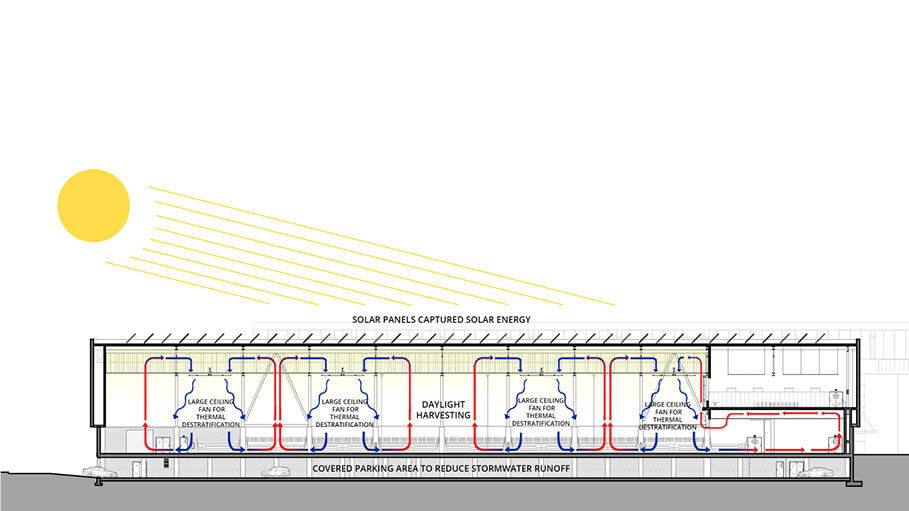 Regenerative design on a large scale 
The large scale of the field house helps maximize the use of regenerative design principles. A 1,500 panel solar rooftop array - one of the largest in the state - offsets approximately 75% of the building's energy. Large ceiling fans cool without air conditioning, and efficient use of the site's natural topography allows for campus parking under the building and greatly reduced stormwater runoff.
Image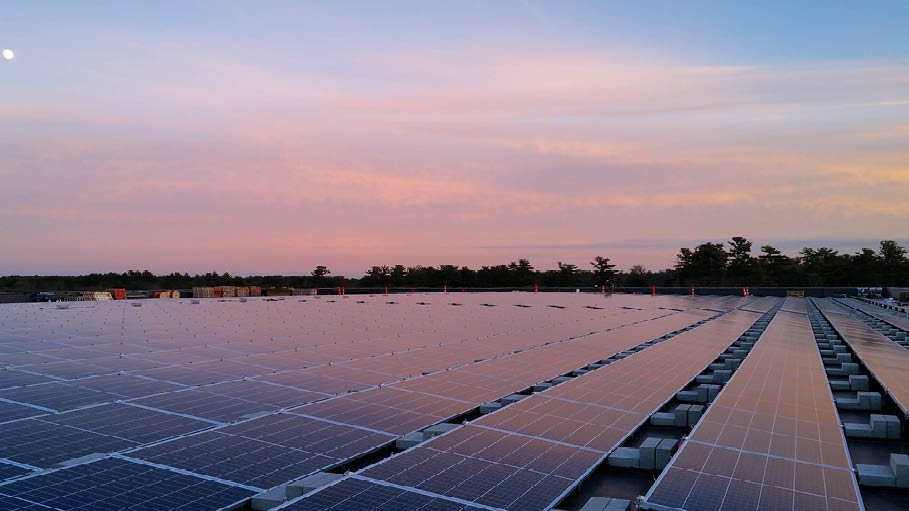 Photography: John Horner Photography; Robert Umenhofer Photography;  Warren Patterson Photography
Project
William Boyce Thompson Field House at Phillips Exeter Academy
Awards
2021 AIA New Hampshire The Excellence in Architectural Design Awards, Merit Award – Commercial
2020 U.S. Green Building Council, CT Chapter, Out of State, Merit Award
2019 U.S. Green Building Council, NH Chapter, Building of the Year
Also featured in APPA magazine
LEED Gold
Energizing a new campus district / Phillips Exeter Academy