Image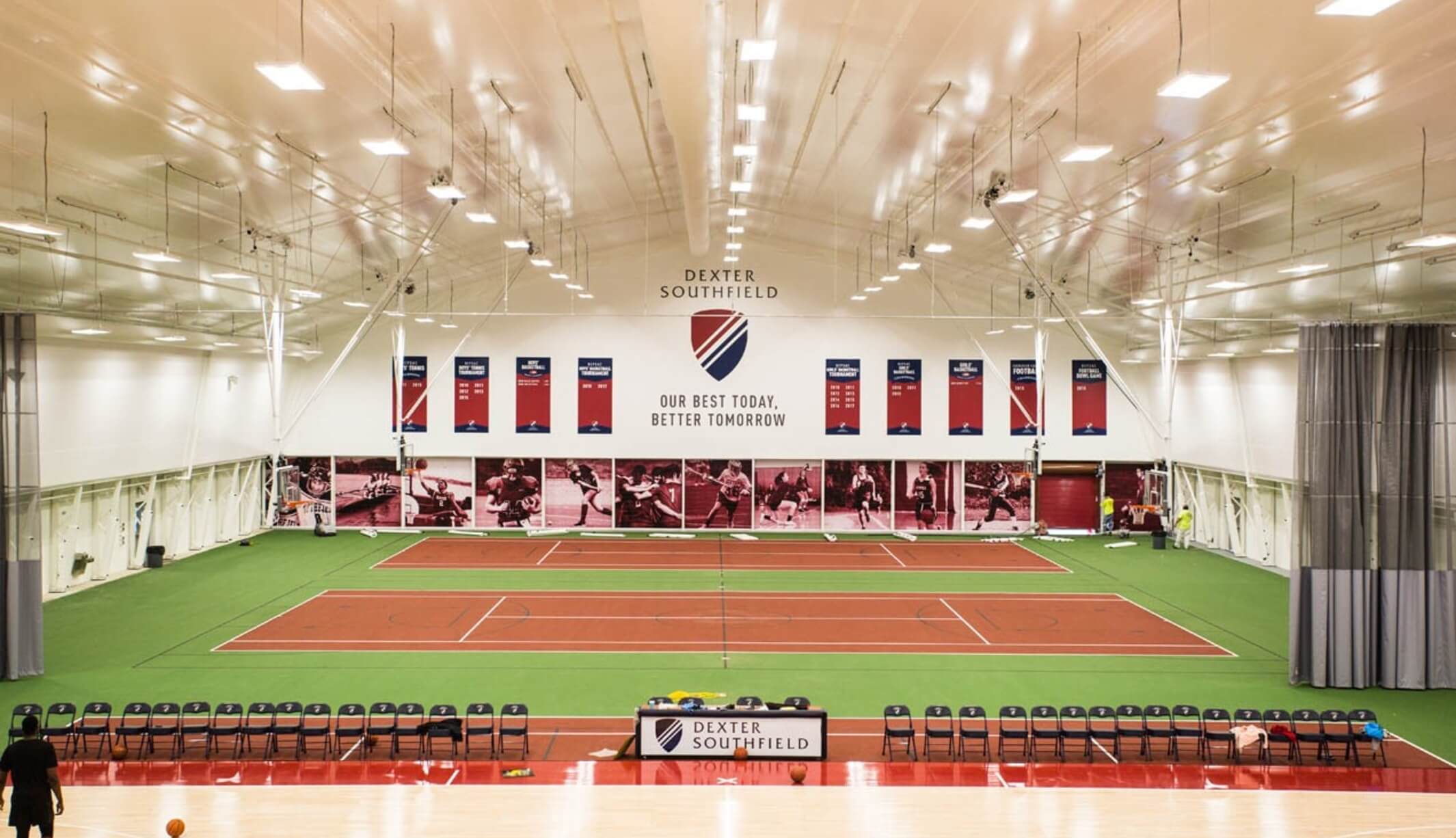 Presentation Mode
Image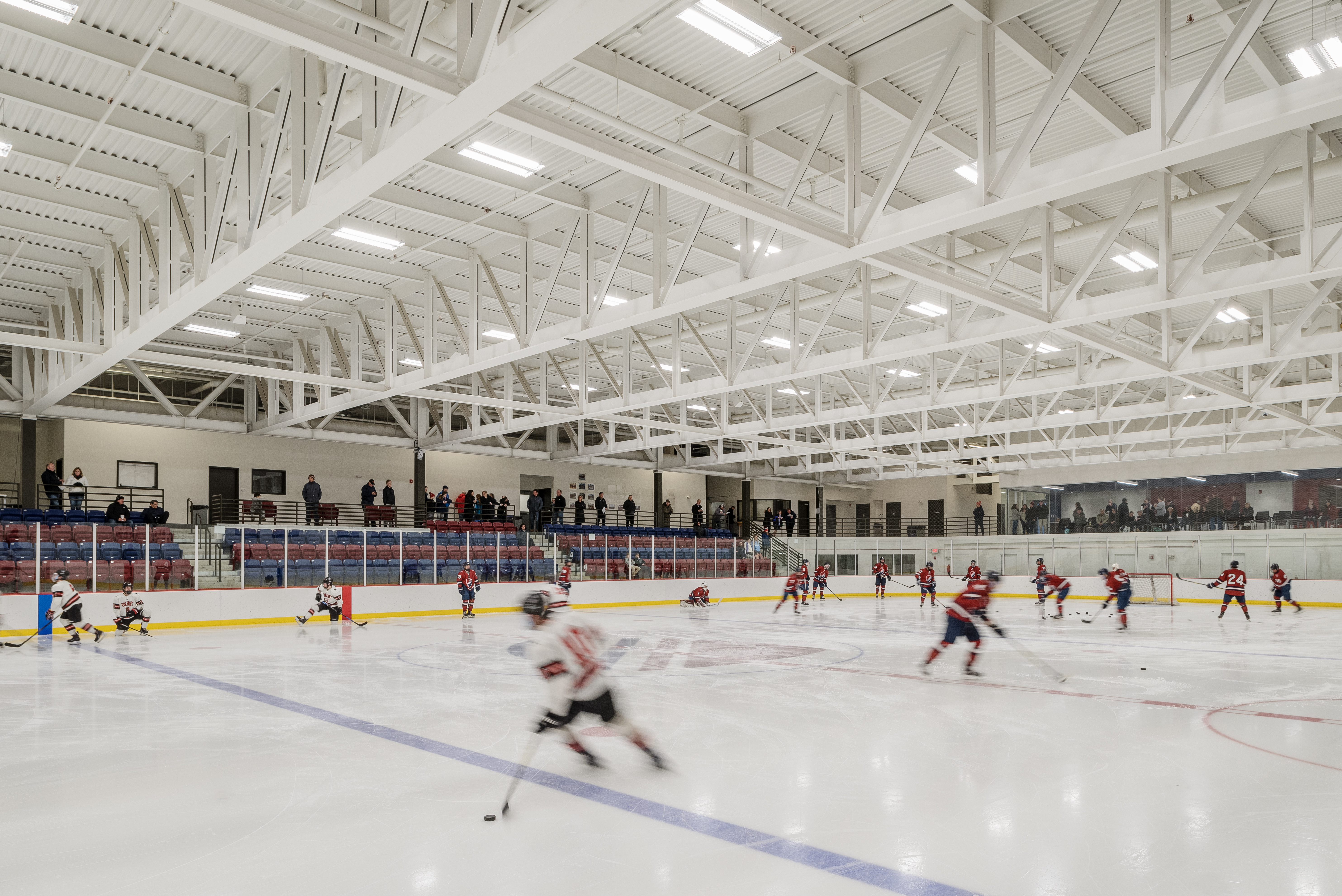 A Right-Sized Rink
The project renovations included reconfiguration and right sizing the existing ice sheet, new grandstand seating, a new warming room and conference rooms and renovation and upgrades to existing locker rooms and restrooms.
Image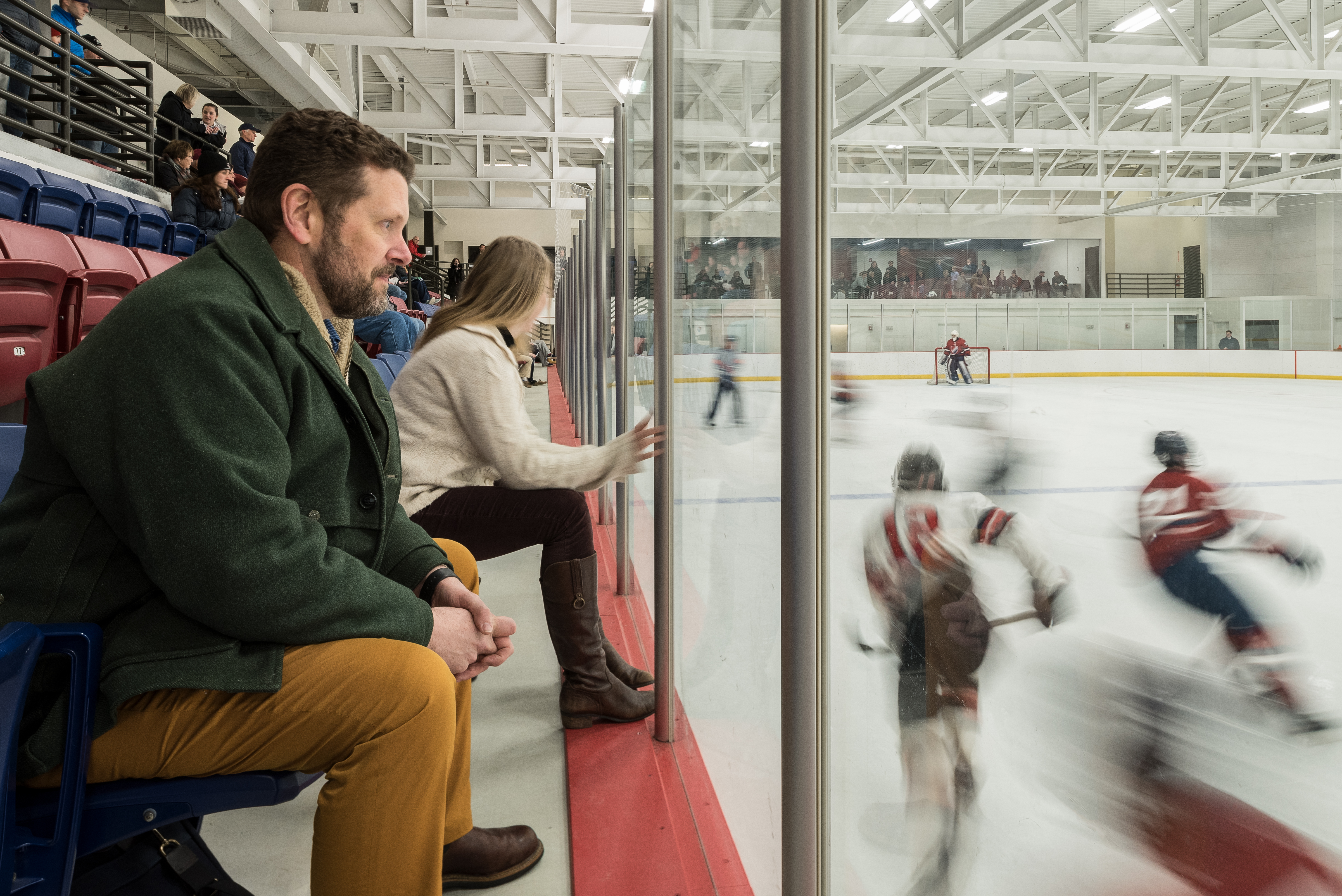 Image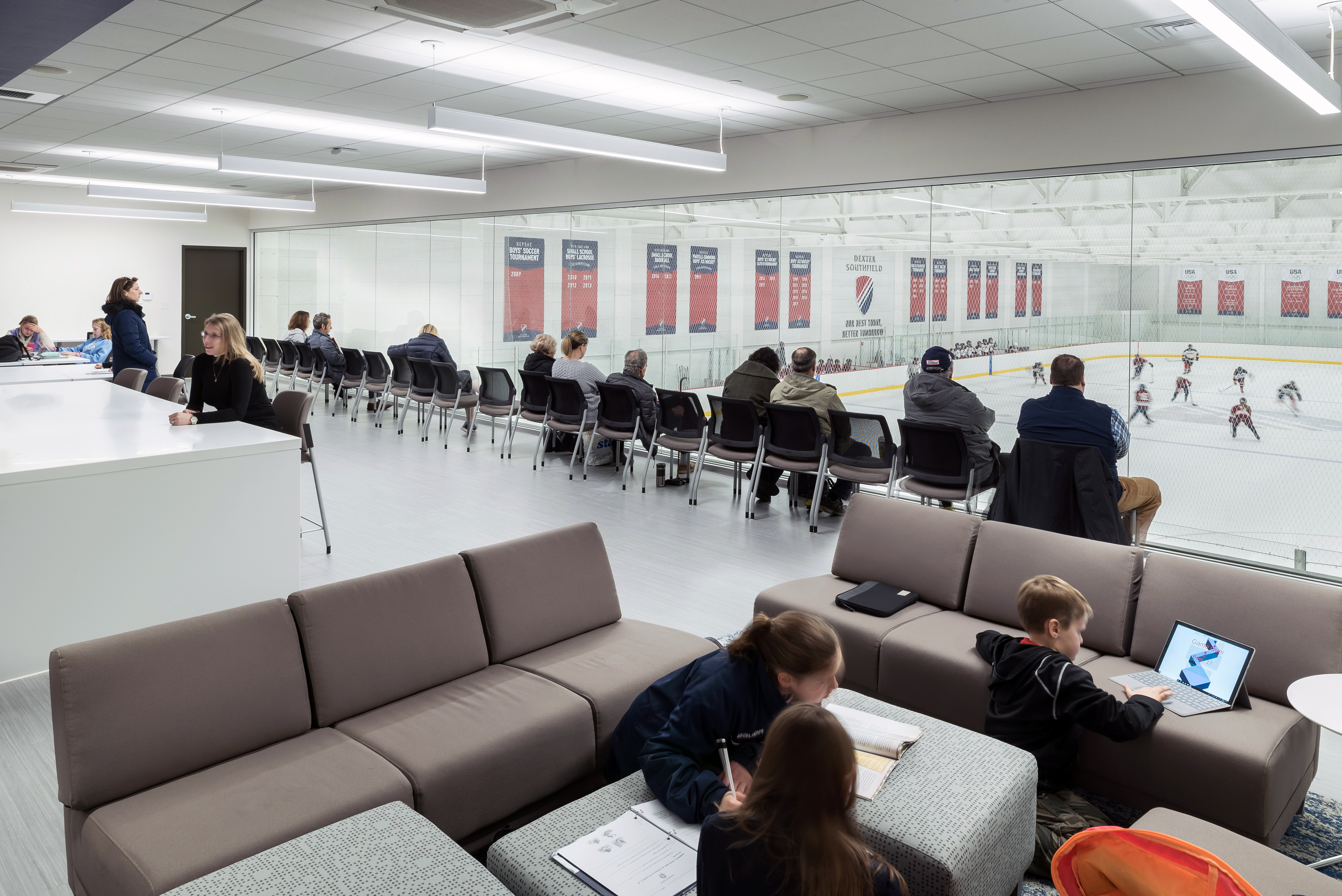 New fan seating is raised above the ice, guaranteeing good views of the rink for all patrons and provides space for much-needed storage.
Image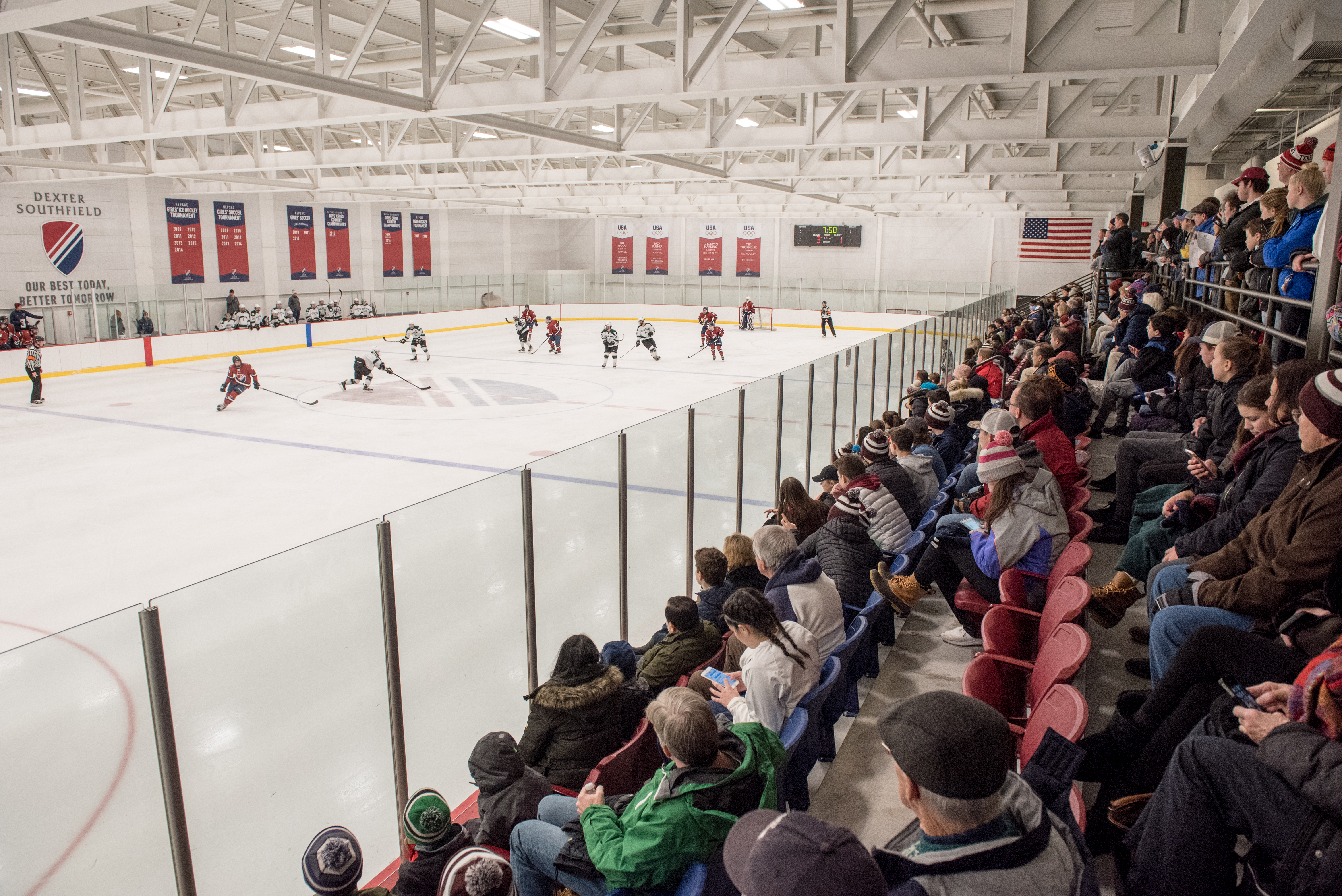 The ice arena is designed as a multi-purpose space, easily converting into a turf field in the off season.
Image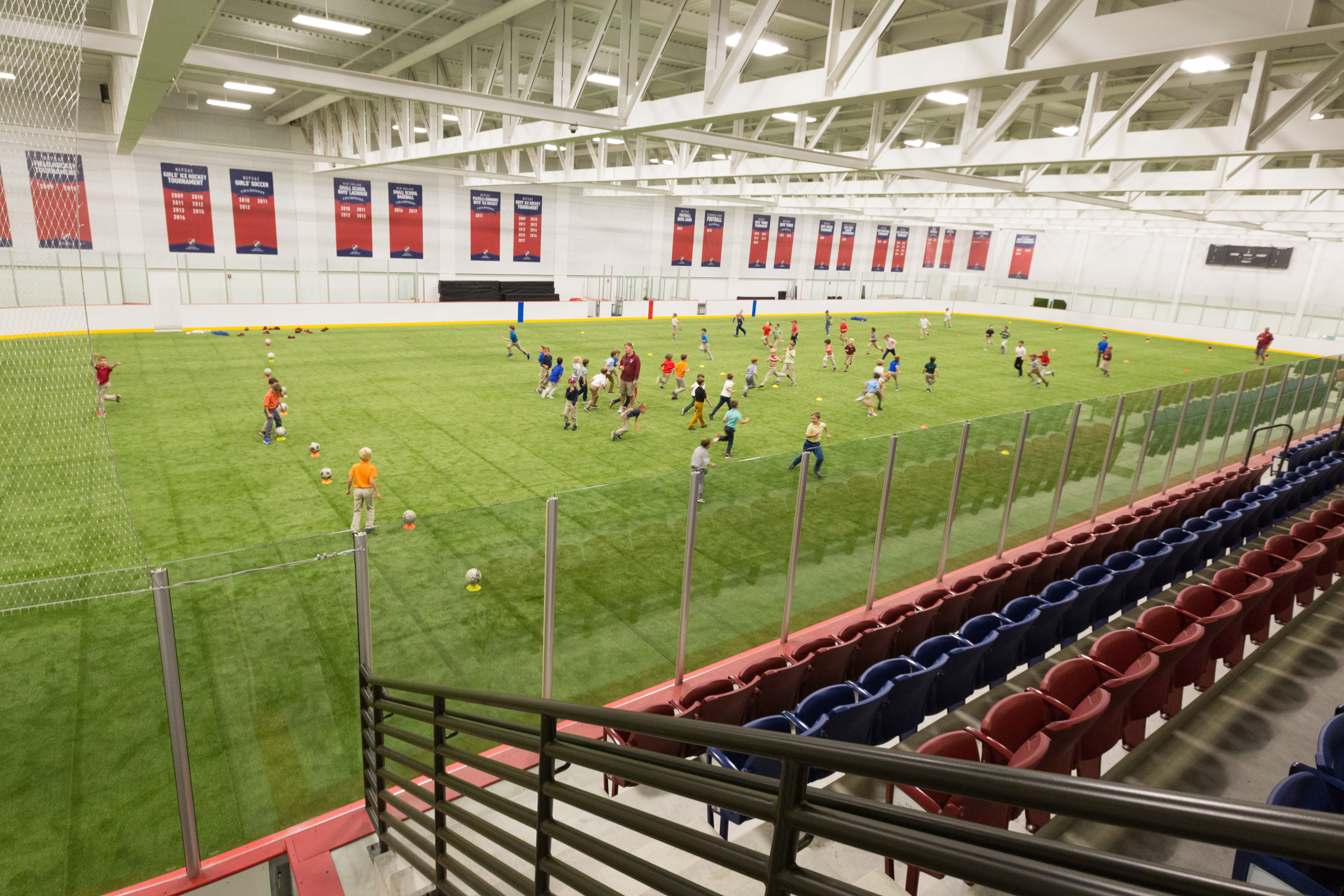 Image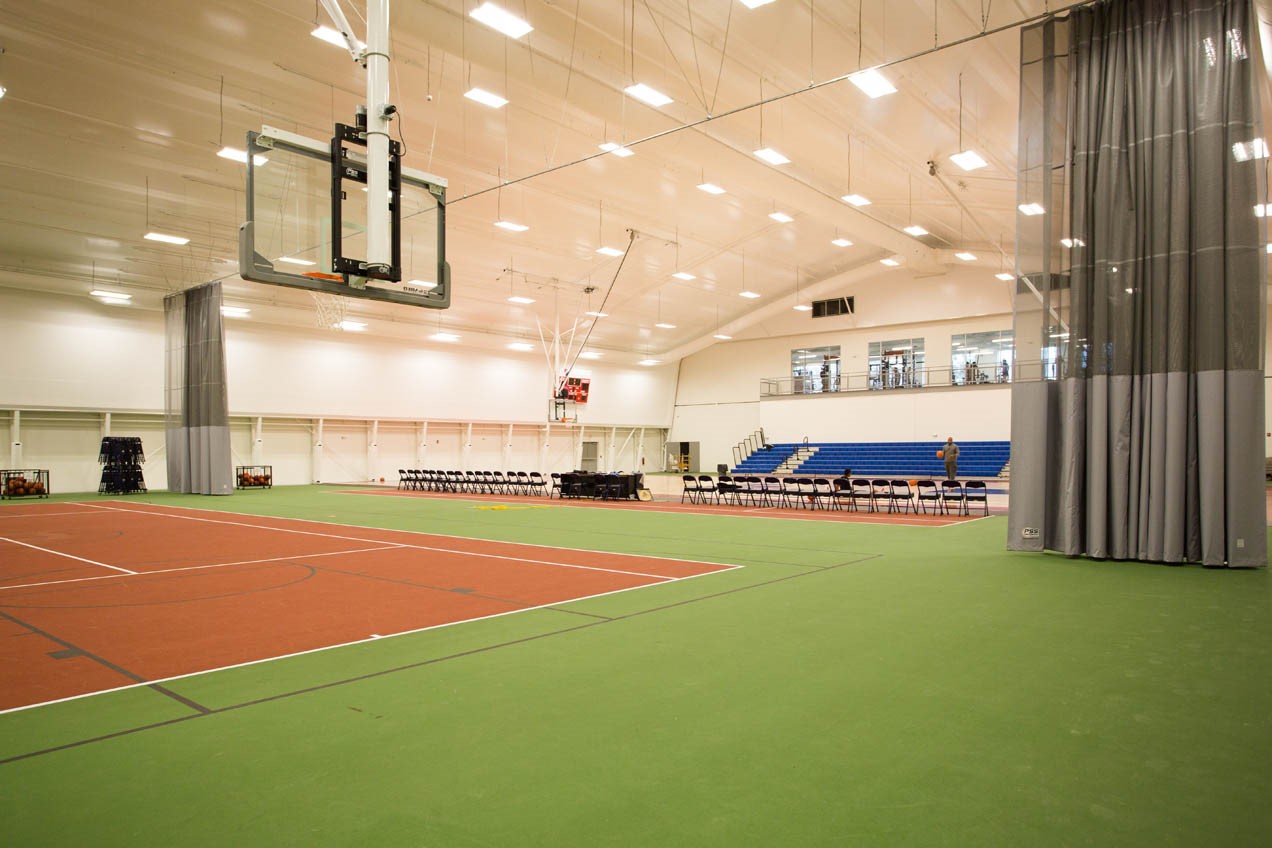 A Connected Athletic Experience
The new fieldhouse addition includes 30,000 SF of flexible space enclosed in a light gauge steel supported membrane and an additional 9,000 SF of program that connects to the arena. The fieldhouse features playing surfaces for volleyball, basketball and tennis, as well as a mezzanine level fitness center overlooking athletic spaces below.
Image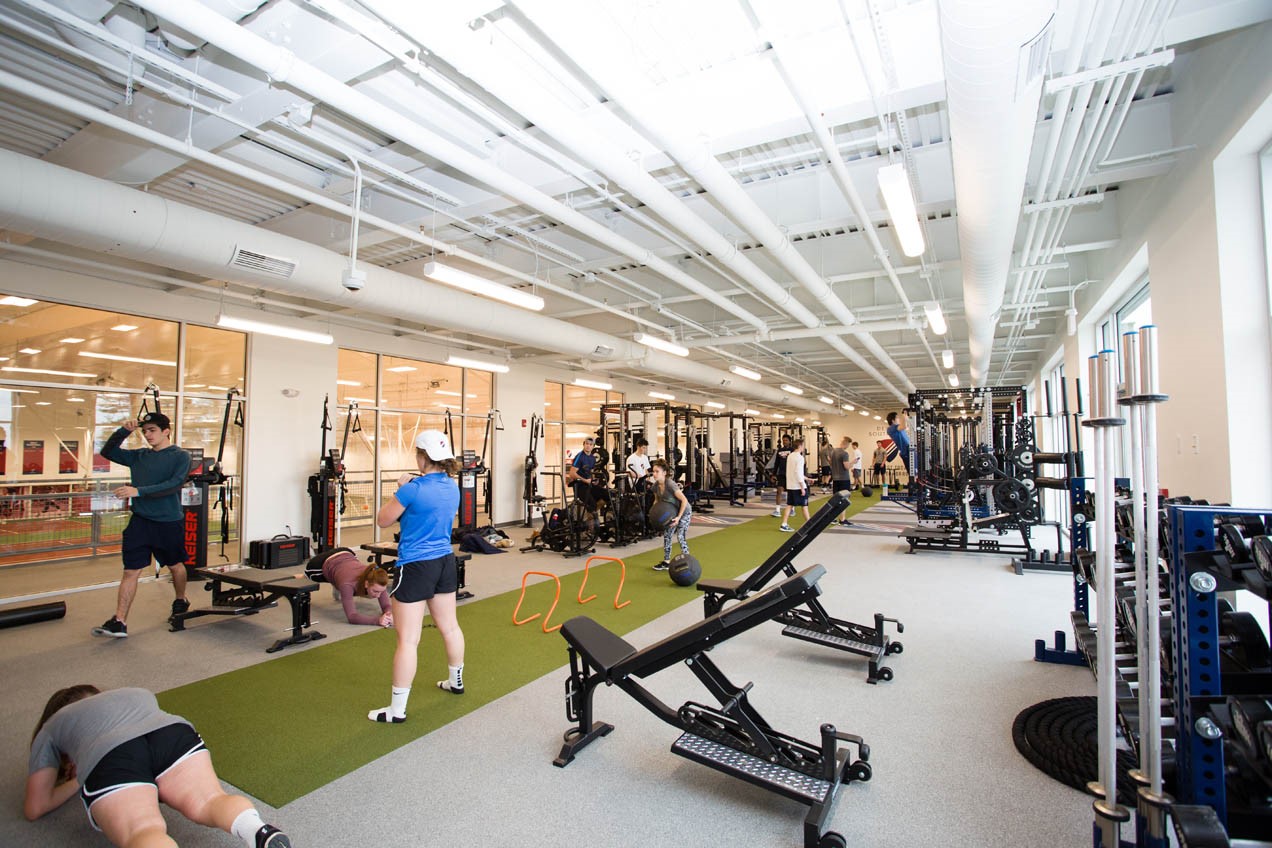 Image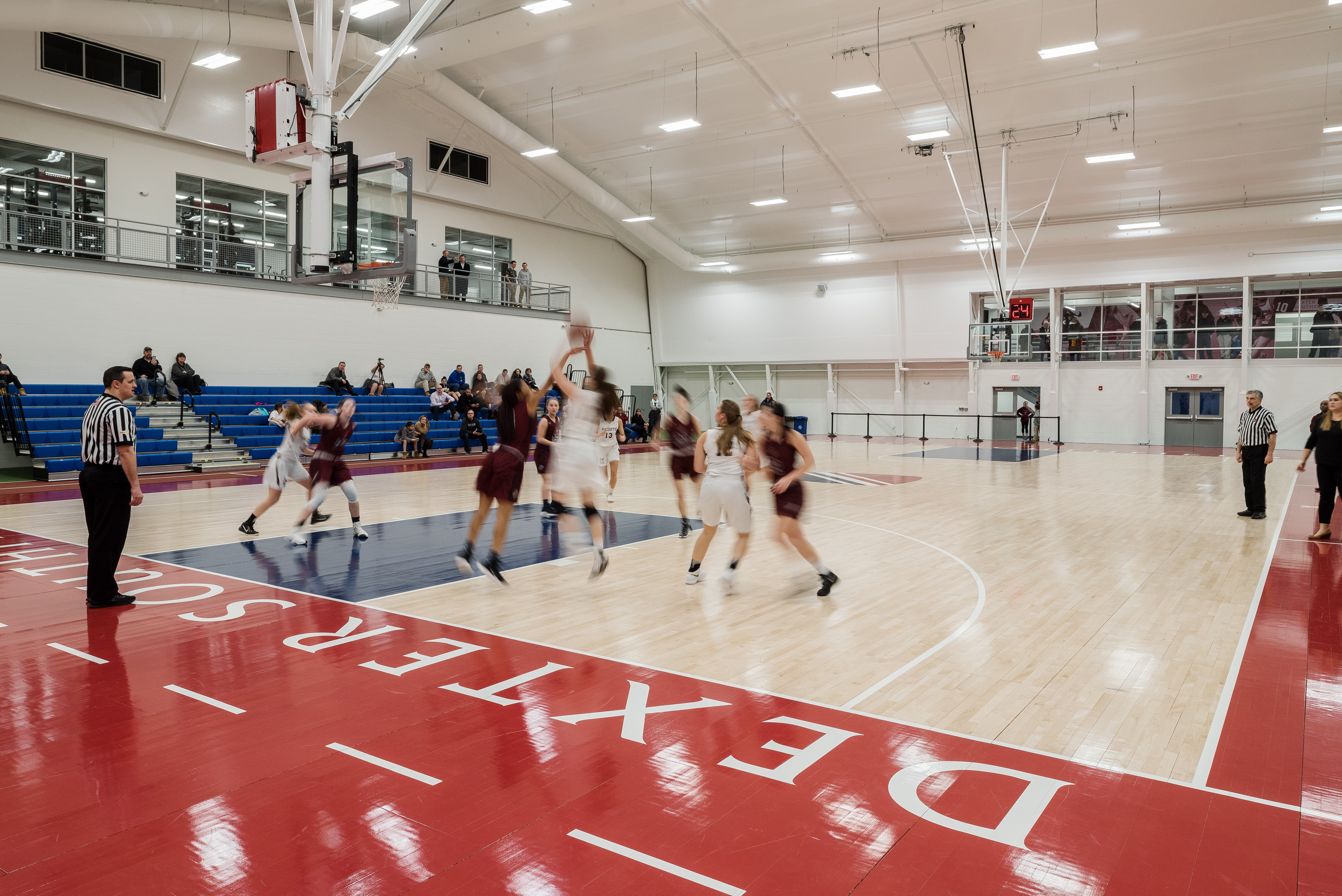 Image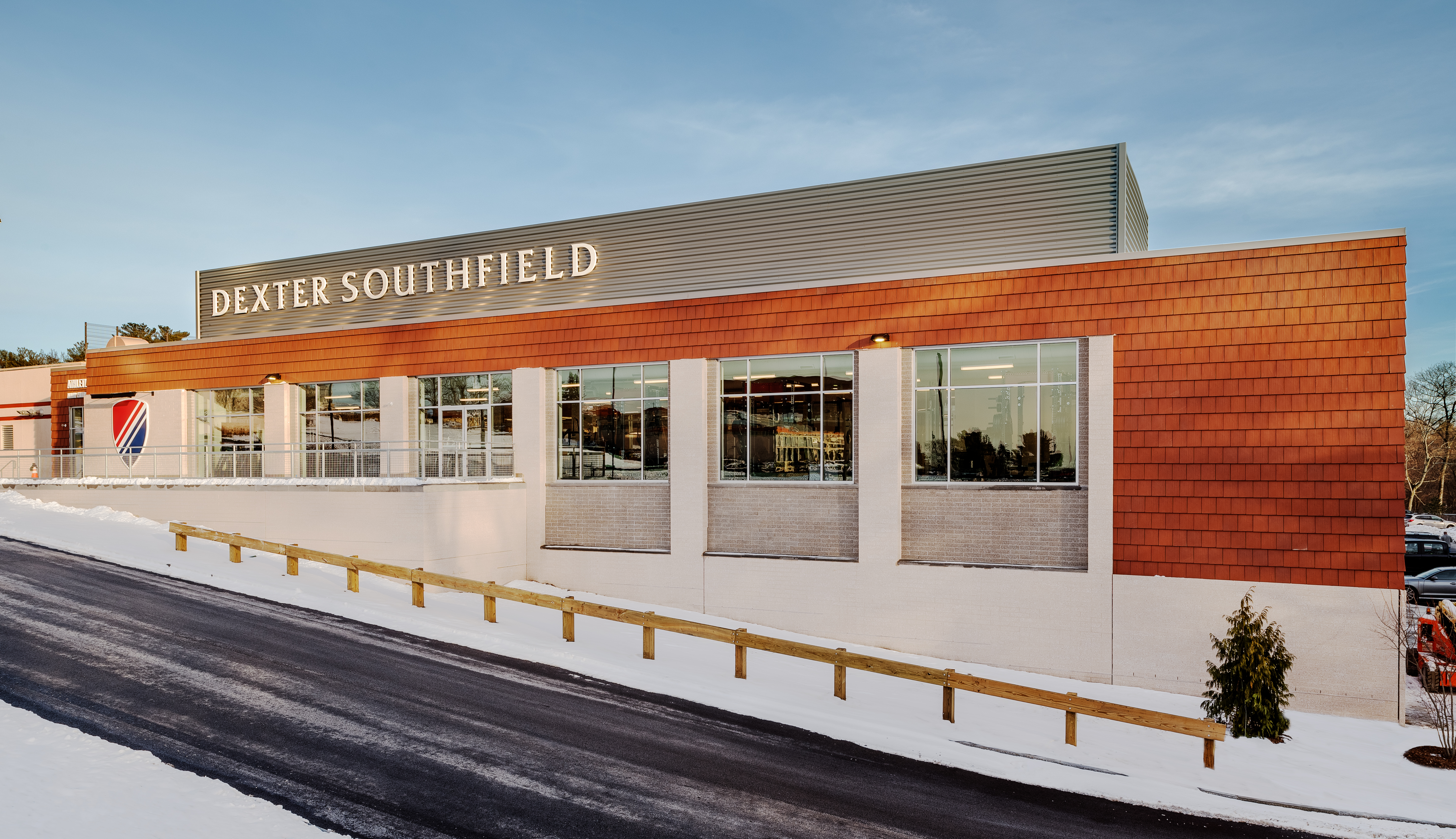 Photography: Robert Umenhofer Photography; Dexter Southfield School 
Project
Kraft Fieldhouse and Arena at Dexter Southfield School
Flexibility for the win / Dexter Southfield School