Image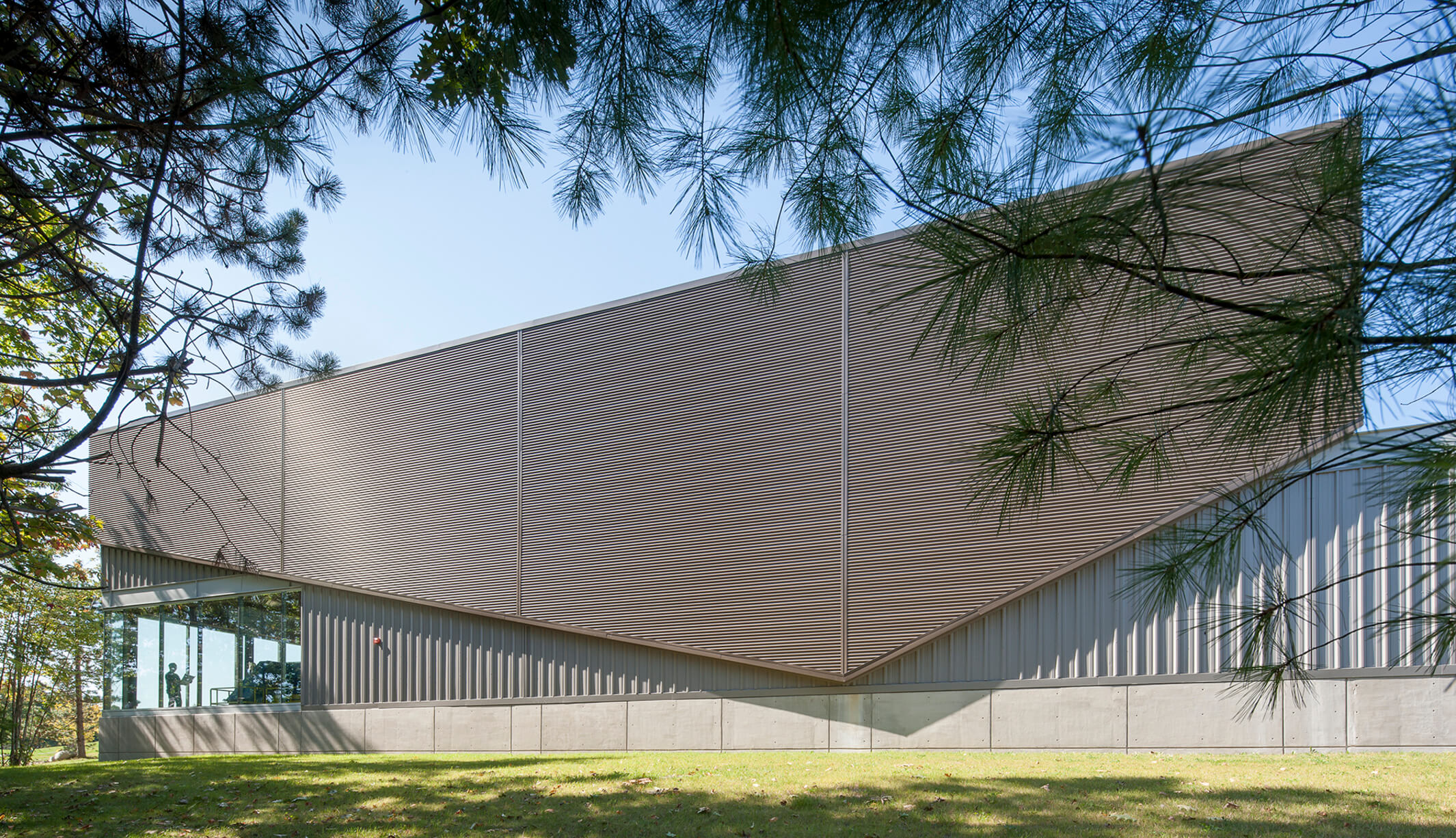 Presentation Mode
Image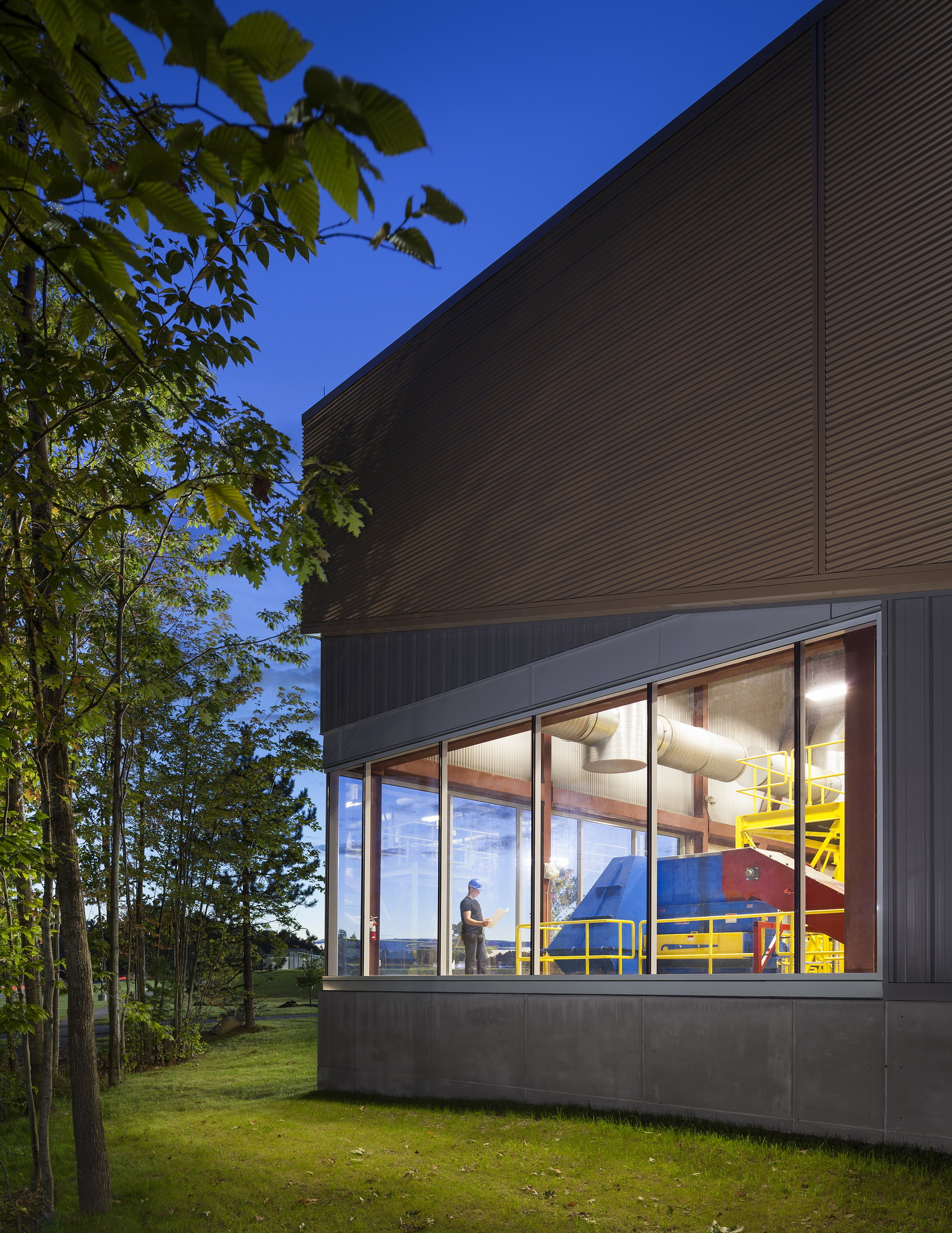 Front of House
While mechanical buildings are often hidden away, ARC recognized that this facility could offer opportunities for current and prospective students to learn and understand the implications of forward thinking sustainability. The building has become a point of pride for the school and is often included on campus tours. 
Image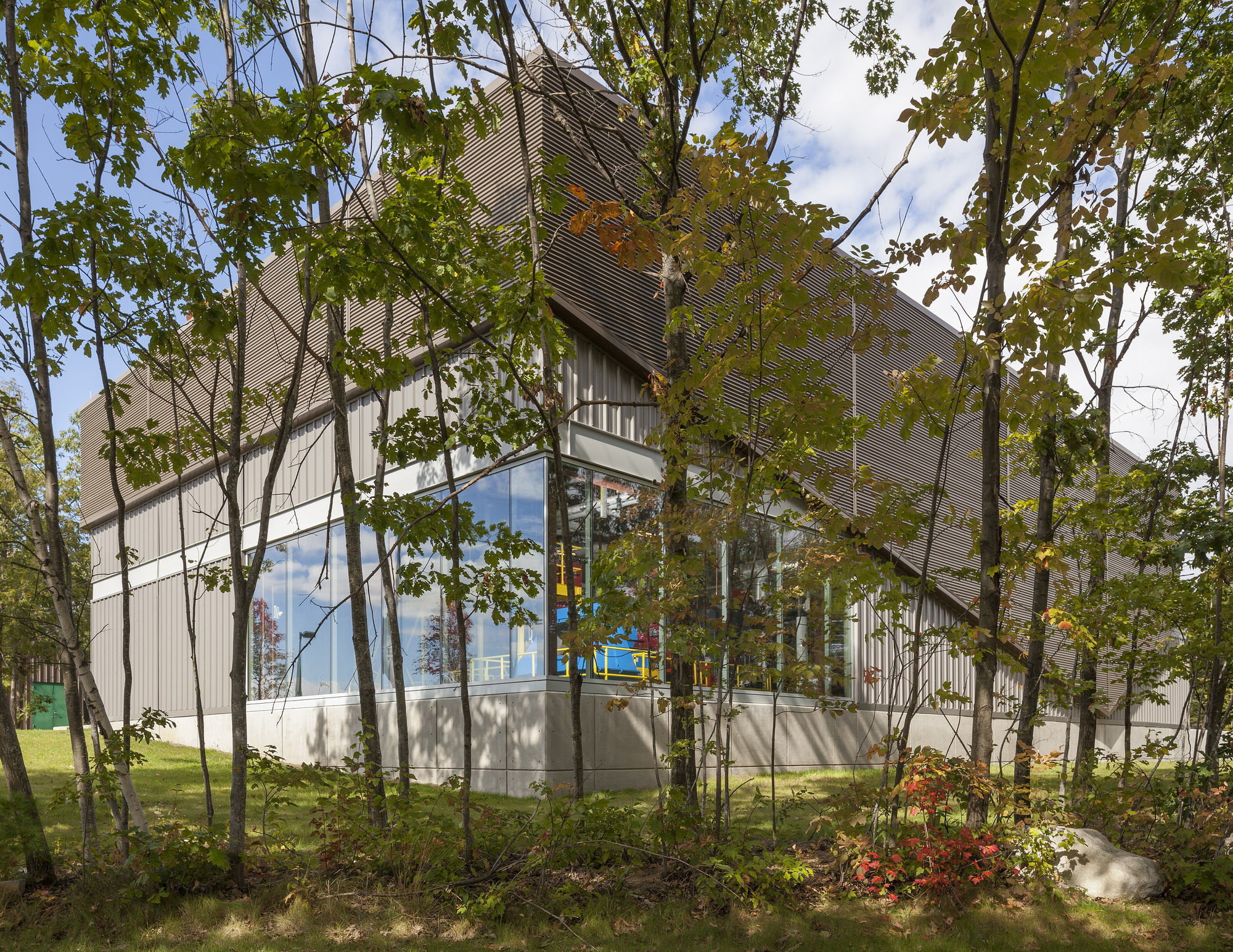 Image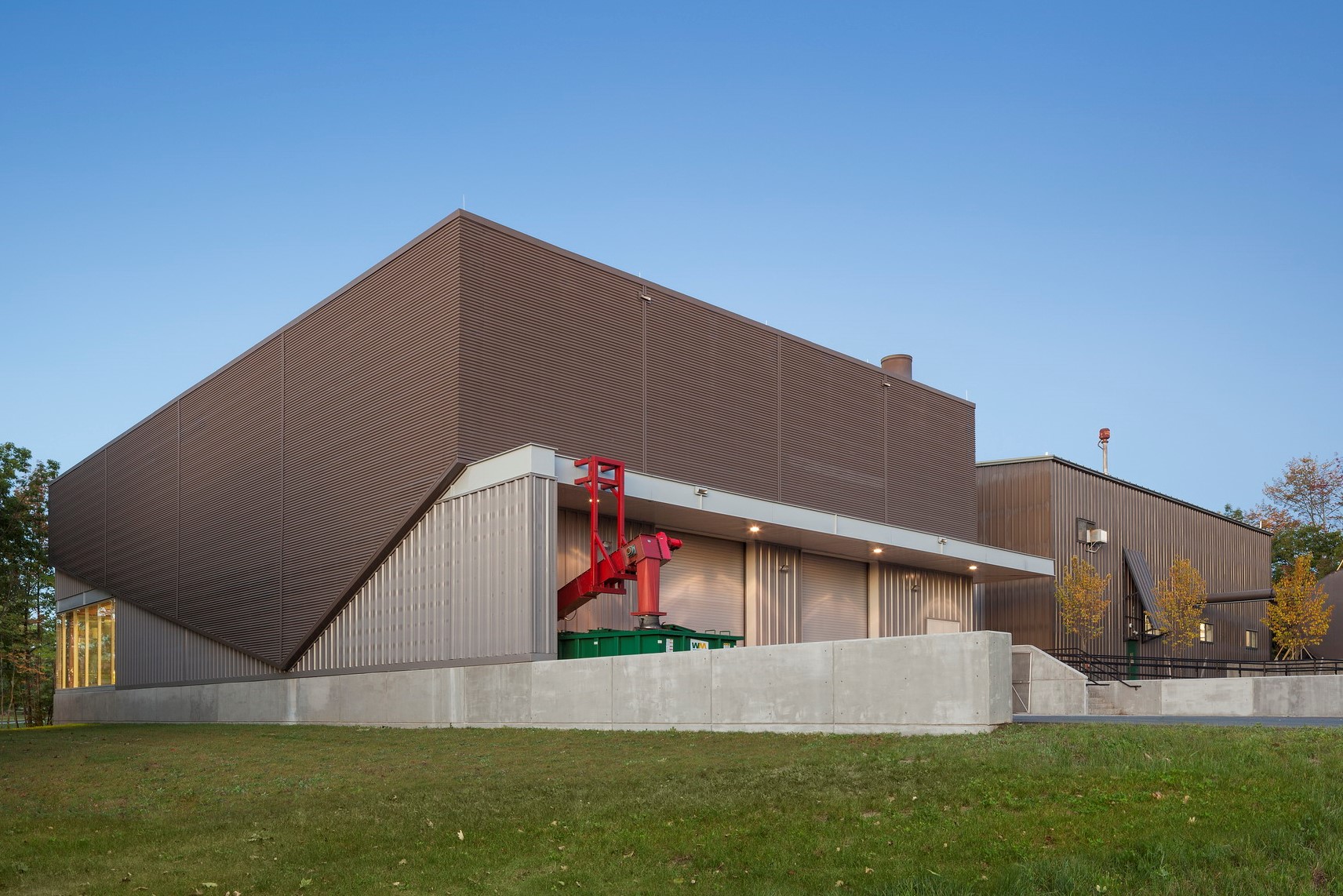 Sustainability in Motion
The design of the facility encourages curiosity and engages passersby. The exterior corrugated siding is the same color as the existing boiler but is detailed to catch the eye and make evident the process and material movement happening inside.
Image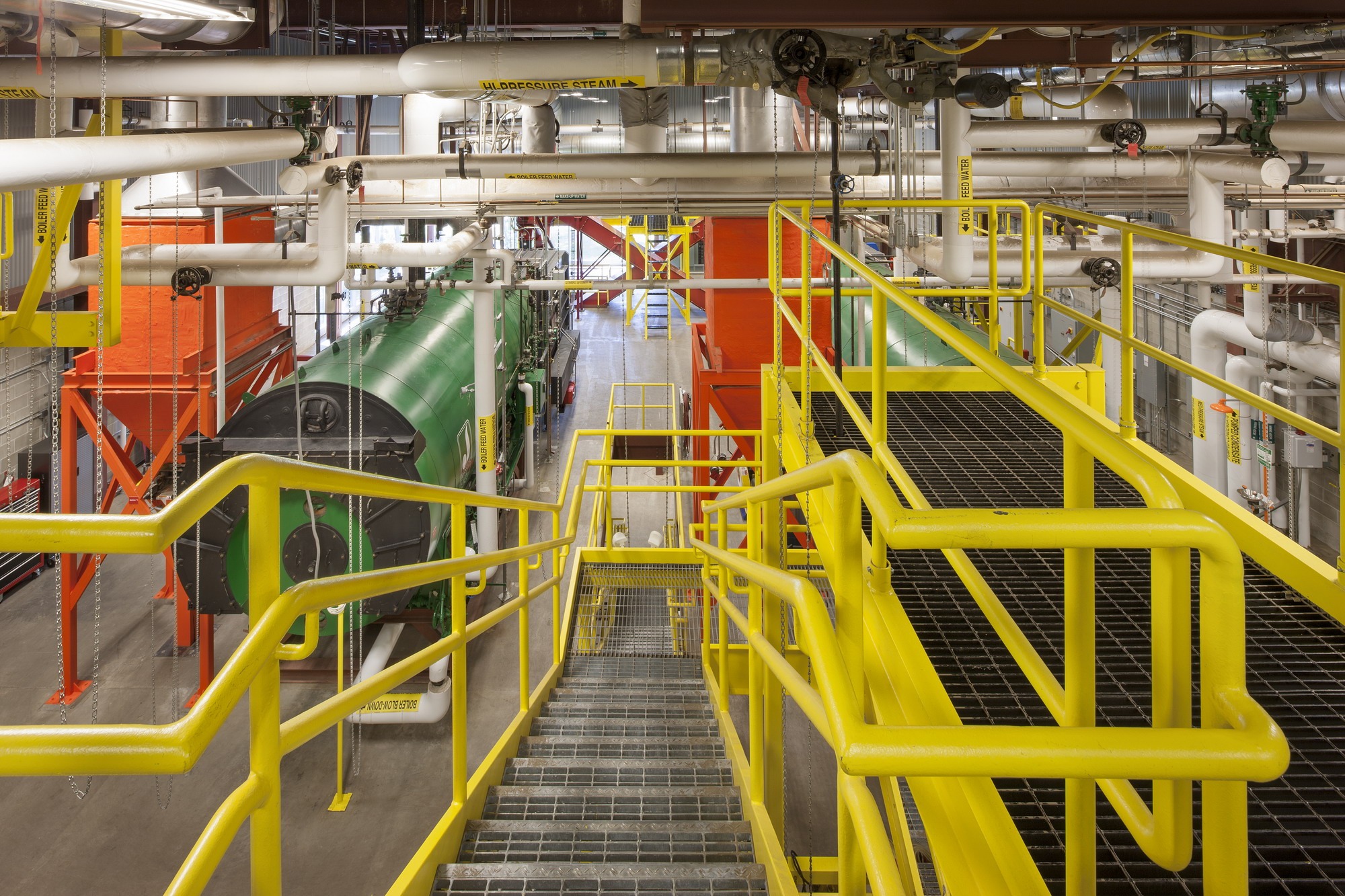 Net Zero in 2013 
Firing up the biomass boiler was the lynchpin project prior to Colby's declaration of carbon neutrality in April 2013.
Image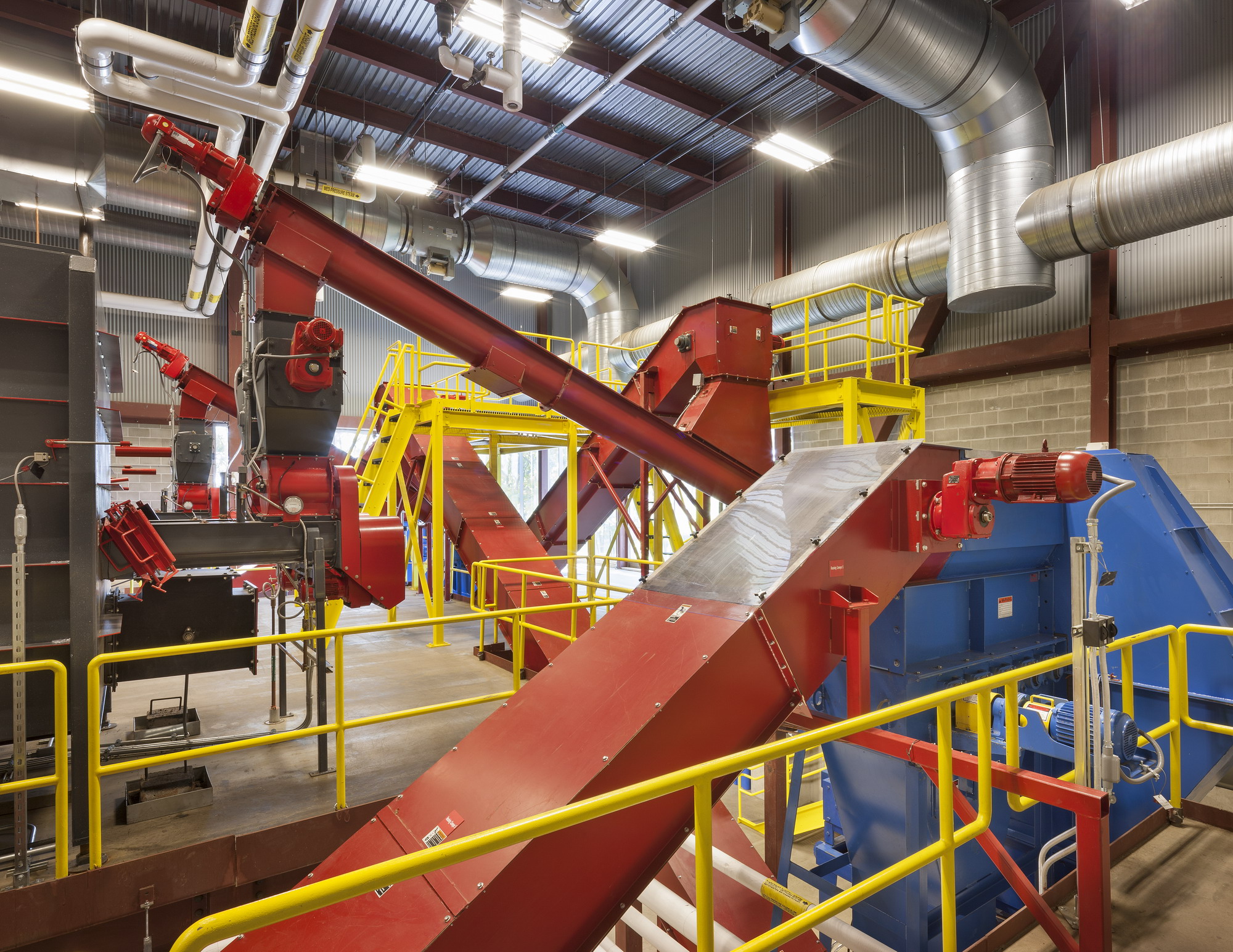 Waste Not
This project was the final piece in place to allow Colby College to hit net-zero greenhouse emissions, however, this project went beyond this target. Wet wood chips do not burn well, and the efficiency of this fuel type tends to decrease rapidly. At the same time, the boiler room itself needs to release a significant amount of dry heat. ARC worked with our engineering partners to investigate the idea of using the warm dry heat from the plant to dry the incoming chips. This choice shows a thoughtfulness of how waste energy can be captured smartly and put to good use.
Image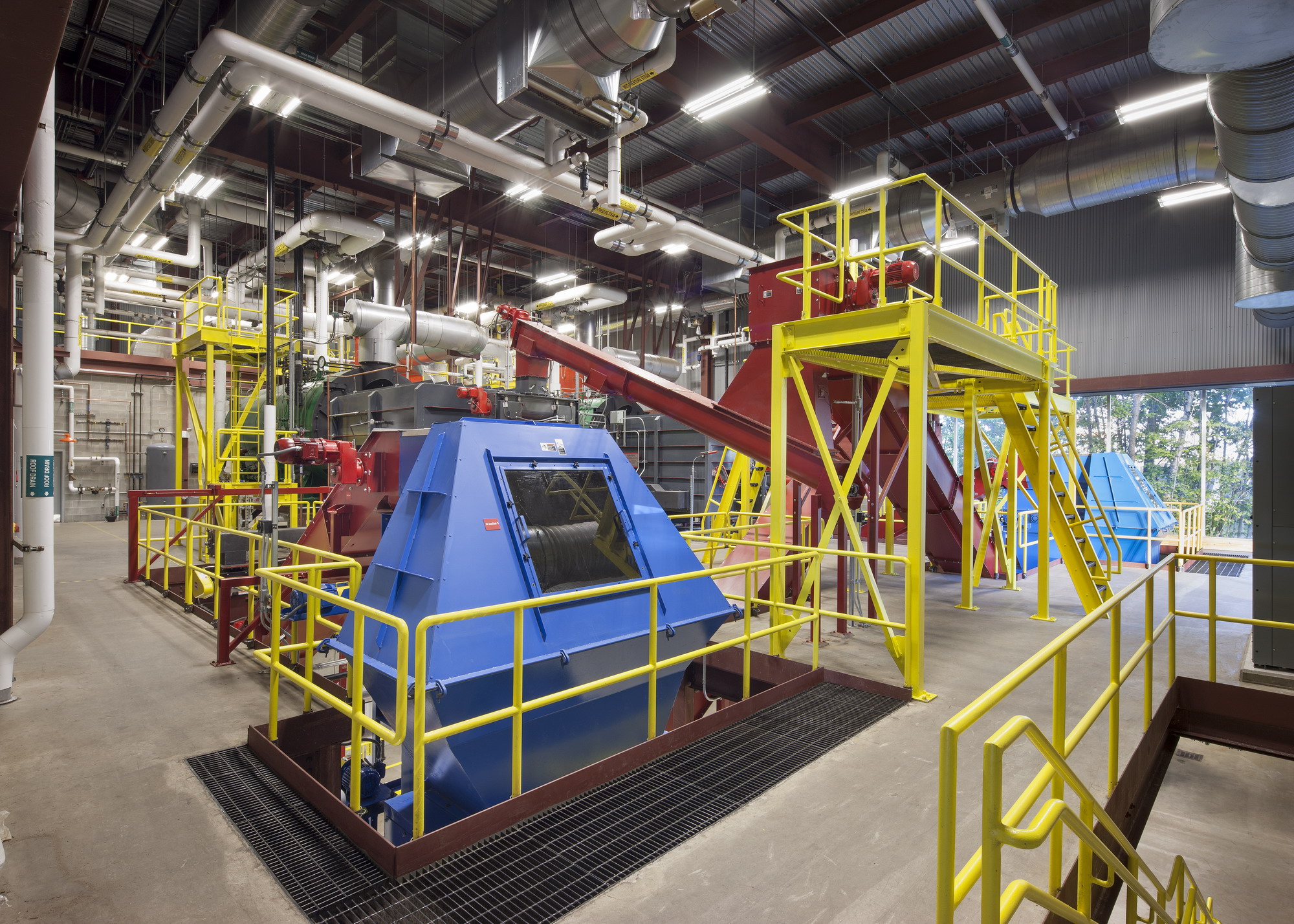 Photography: John Horner Photography 
Project
Biomass Heating and Cogeneration Plant at Colby College
Awards
2014 Special Recognition Award for Green Innovation, U.S. Green Building Committee
Carbon hero / Colby College