Image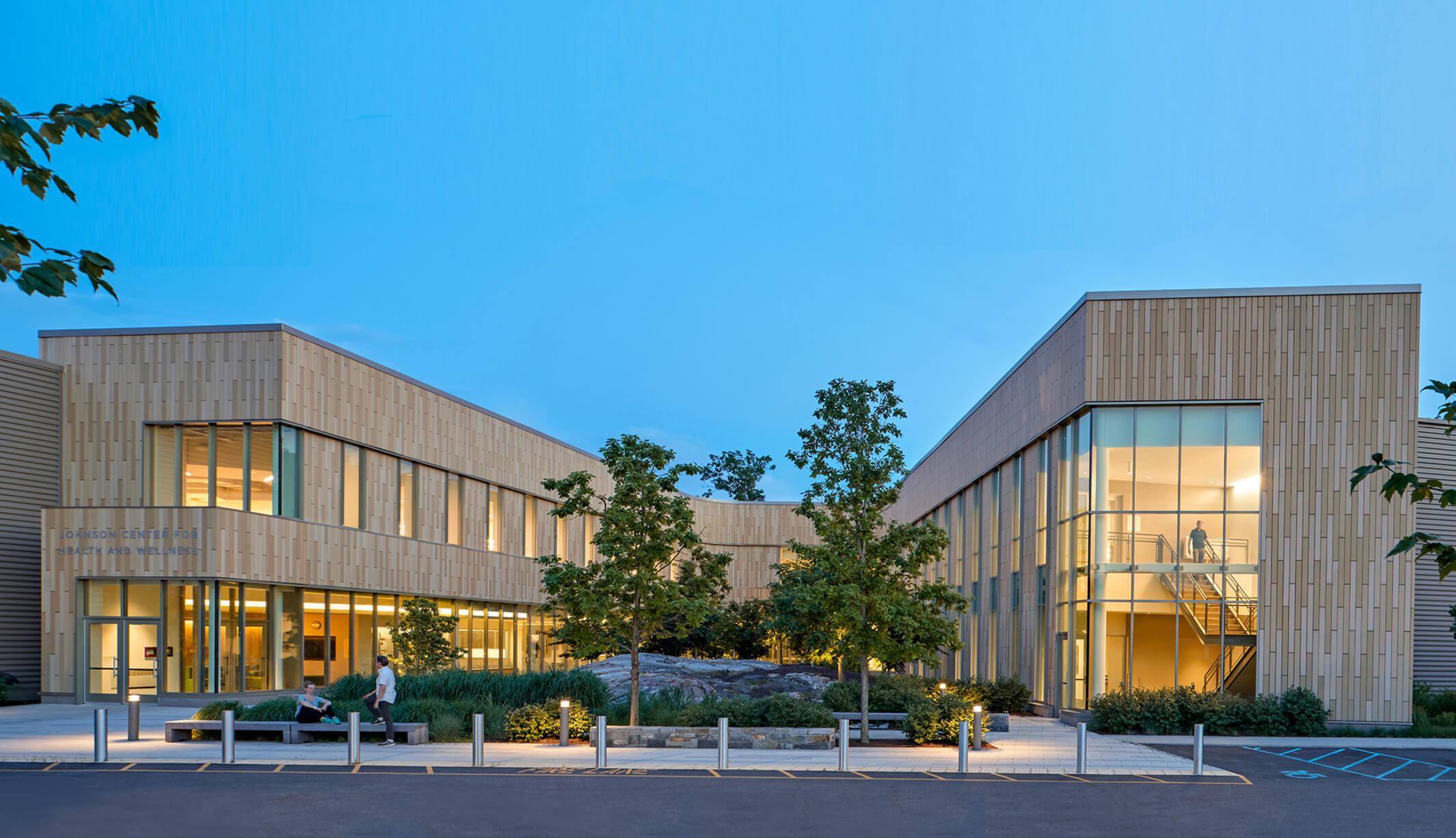 Presentation Mode
Image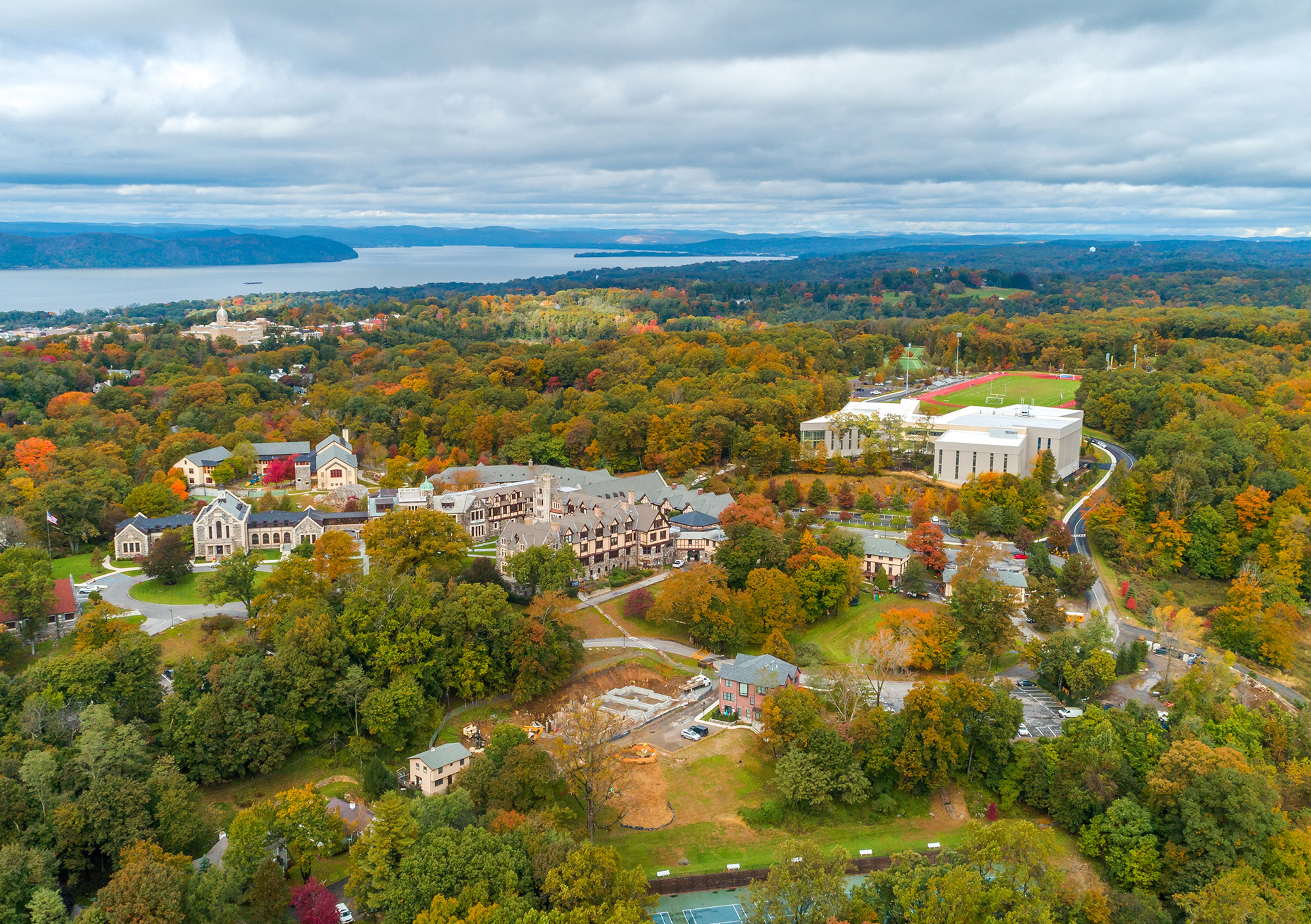 Enhancing the Campus Context
From trails into the surrounding woodlands to pedestrian connections between the historic south campus and northern athletic fields, the Johnson Center serves as a focal point for the school in both location and aesthetics. A palette of warm toned exterior materials complements both the surrounding forest landscape and the historic Tudor buildings and stone walls.
The designs fit so well within the scope of our campus—linking contemporary and traditional buildings in a way that makes sense.
Mike Wirtz, Head of School, Hackley School
Image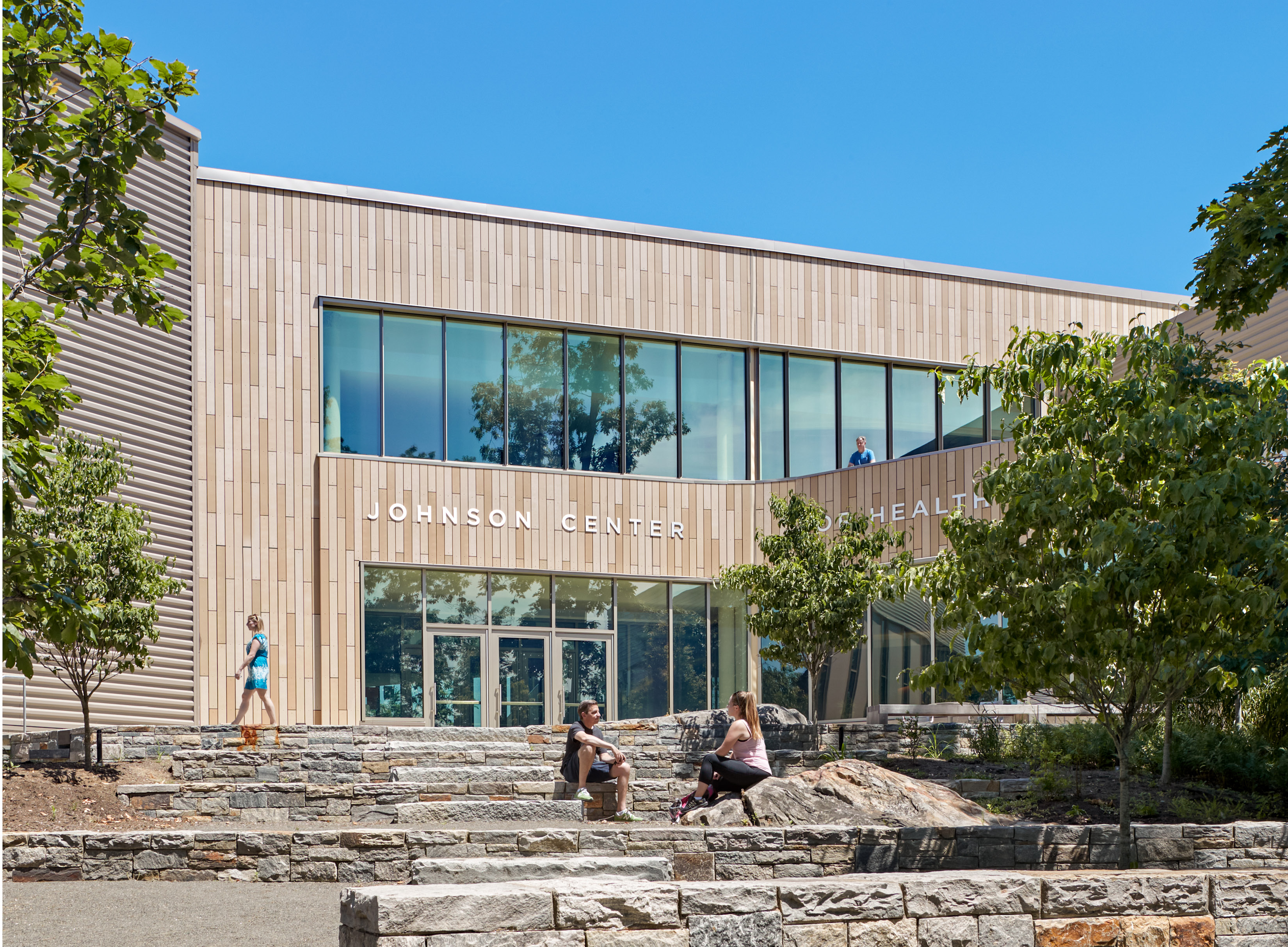 Connections Inside and Out 
The building's massing divides the large complex into smaller, discrete parts in order to preserve and strengthen the surrounding landscape. Central gathering courtyards on both the north and south sides serve as  dynamic outdoor spaces. They connect through the glass entry lobby, allowing for constant connections to the natural environment.
Image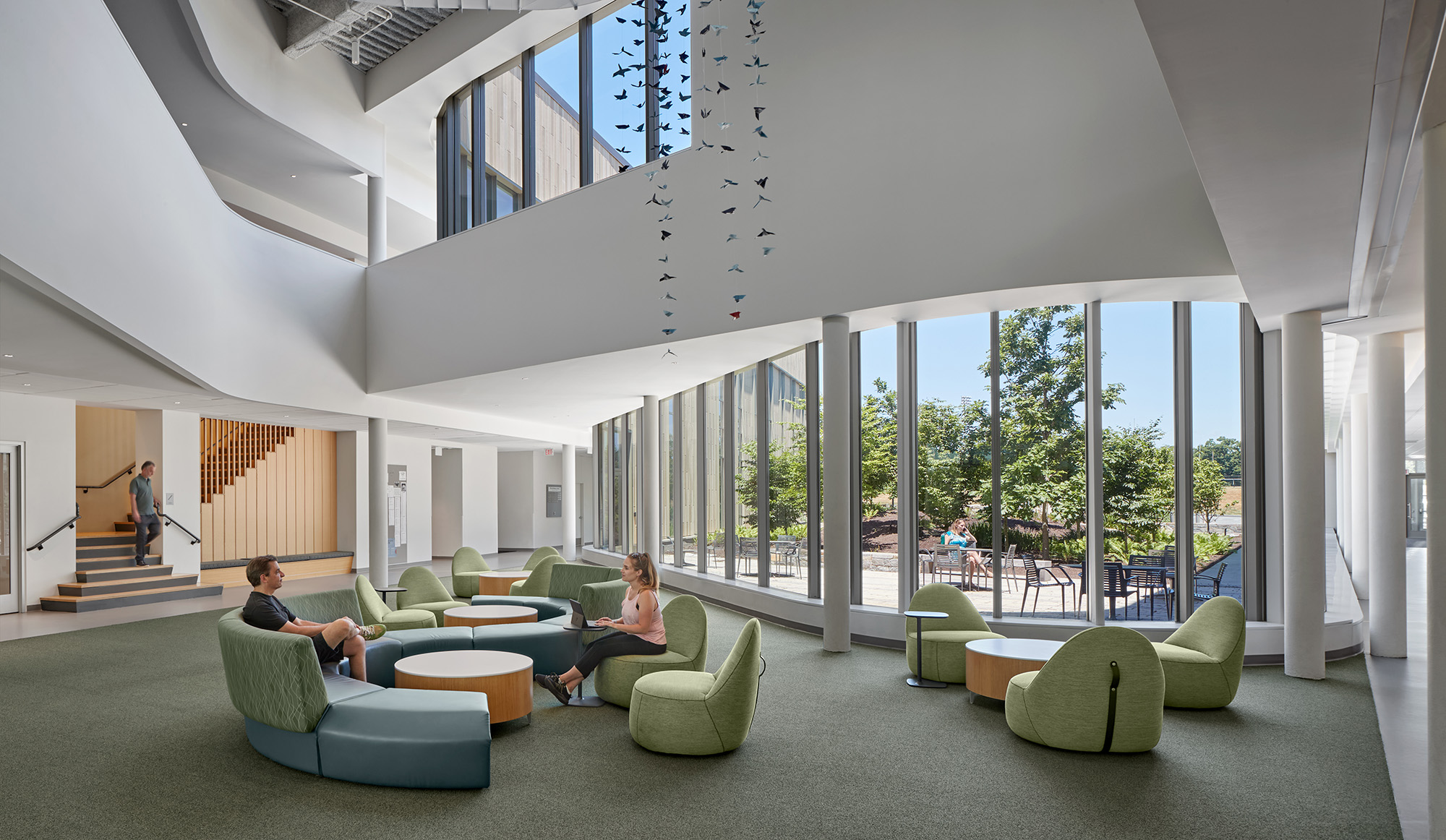 Image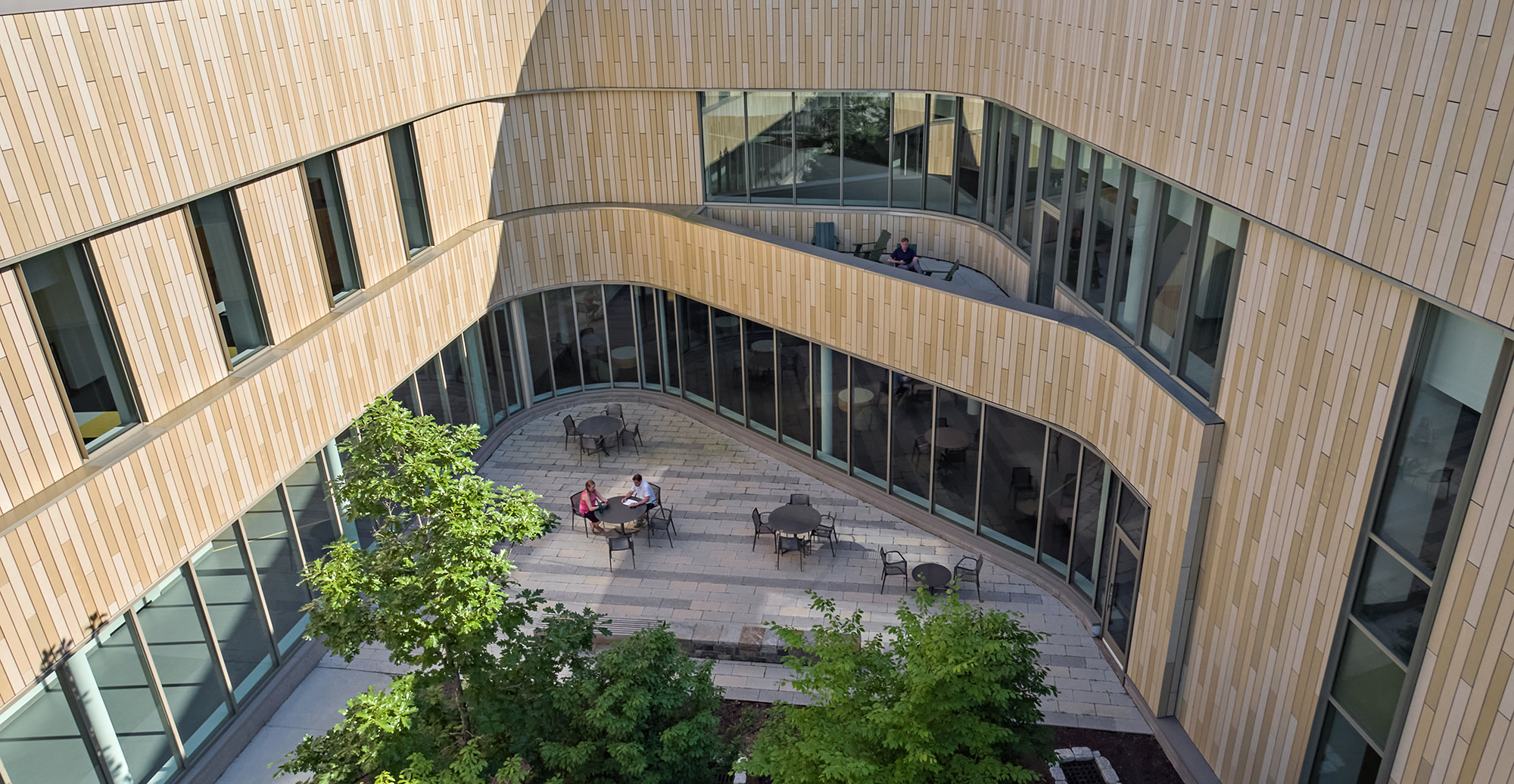 Image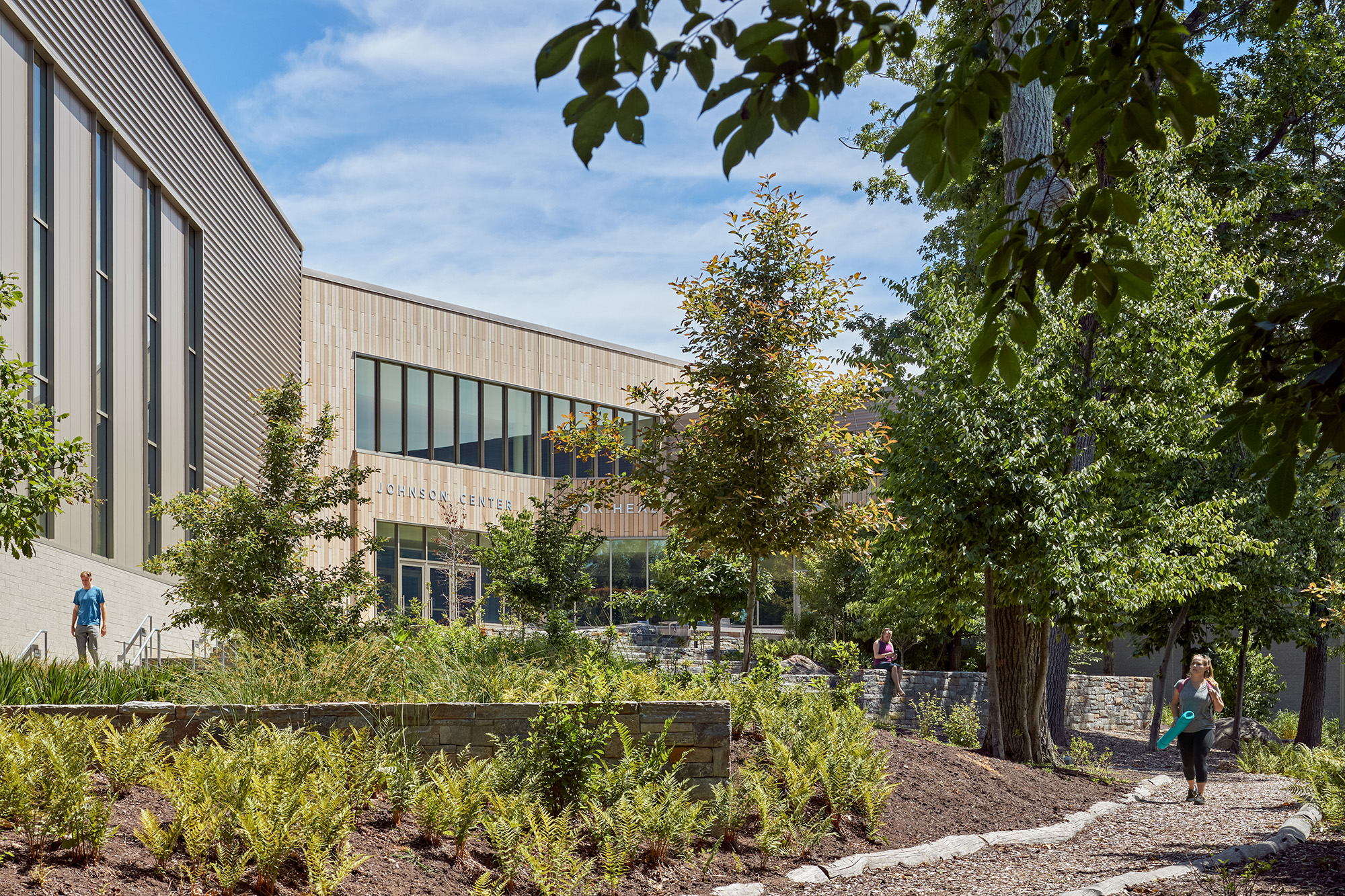 Image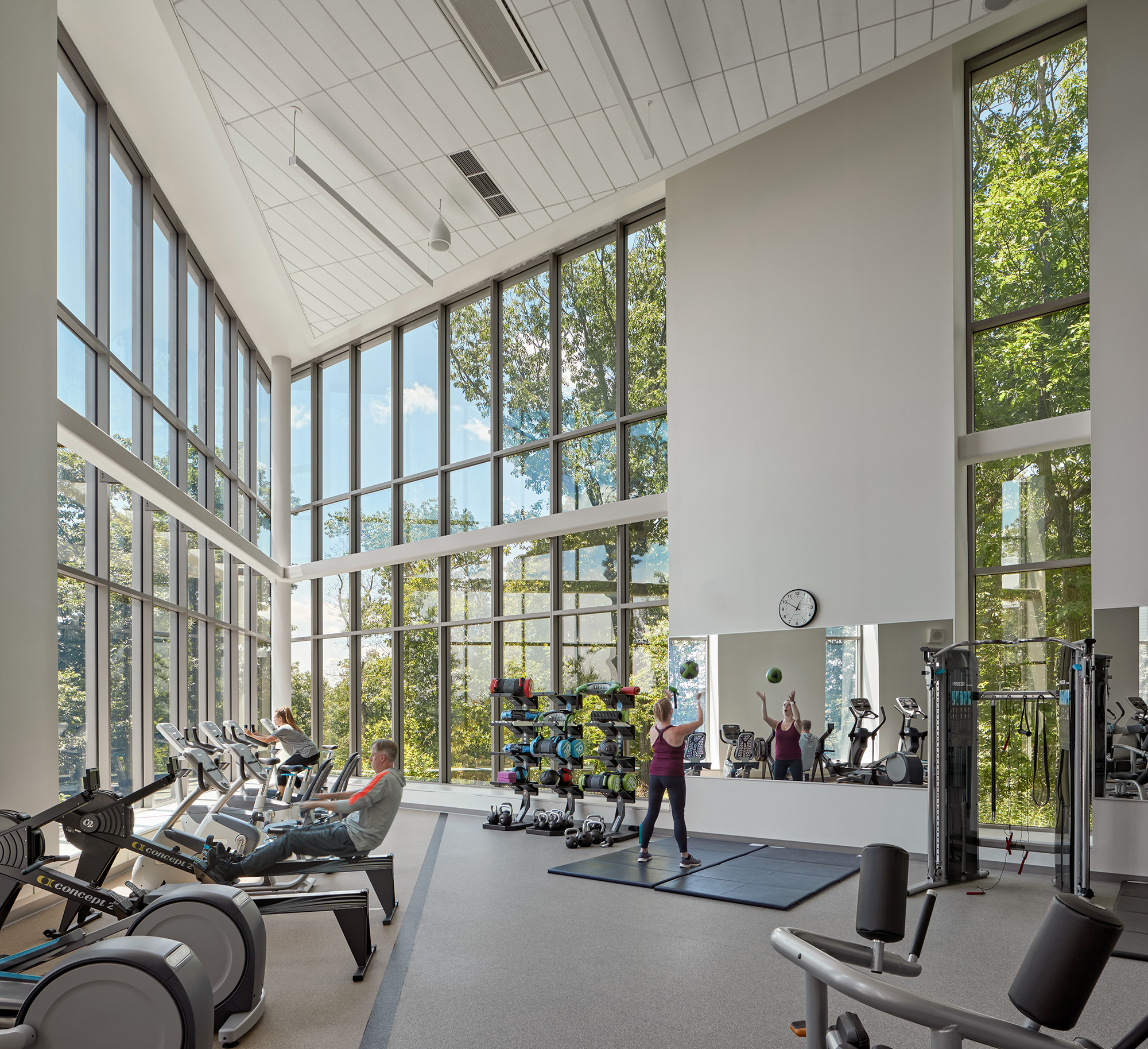 Transparency in Vision
Careful attention was paid to the facility's glass components. Large exterior windows provide expansive views from athletic venues across Hackley's timeless campus, while electrochromic glass in spaces like the fitness complex and pool area prevent glare or heat gain. Throughout the interior, strategically placed glass walls allow students and visitors to navigate the facility while also catching glimpses of various wellness activities.
Image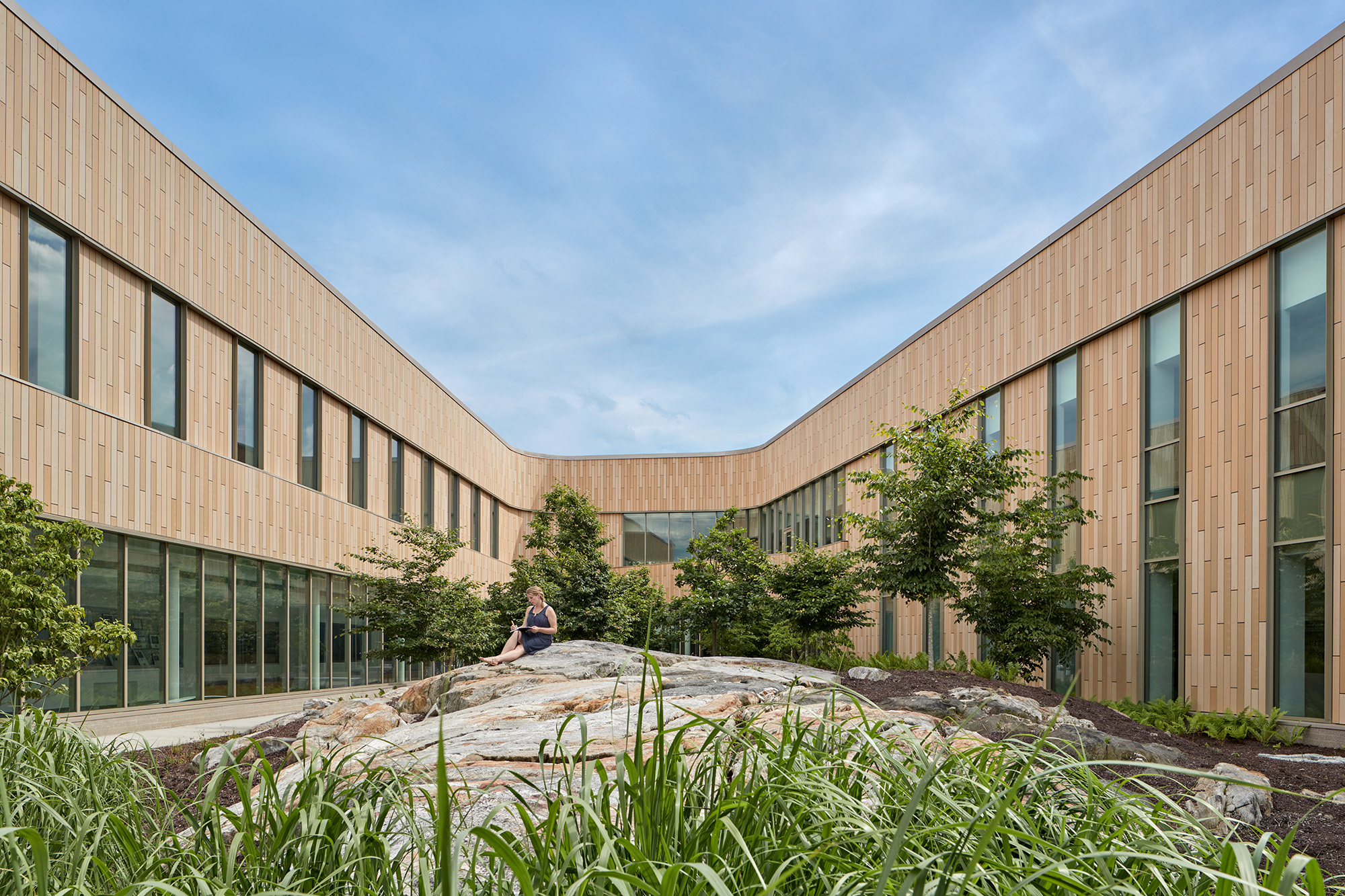 Strengthening the Site
The site of the large complex was thoughtfully selected in order to enhance biophilic design principles and connections to nature. An intricate network of natural stormwater drainage systems minimizes impact below the hilltop site, and provides moments to appreciate and educate about the importance of controlling stormwater runoff.
Image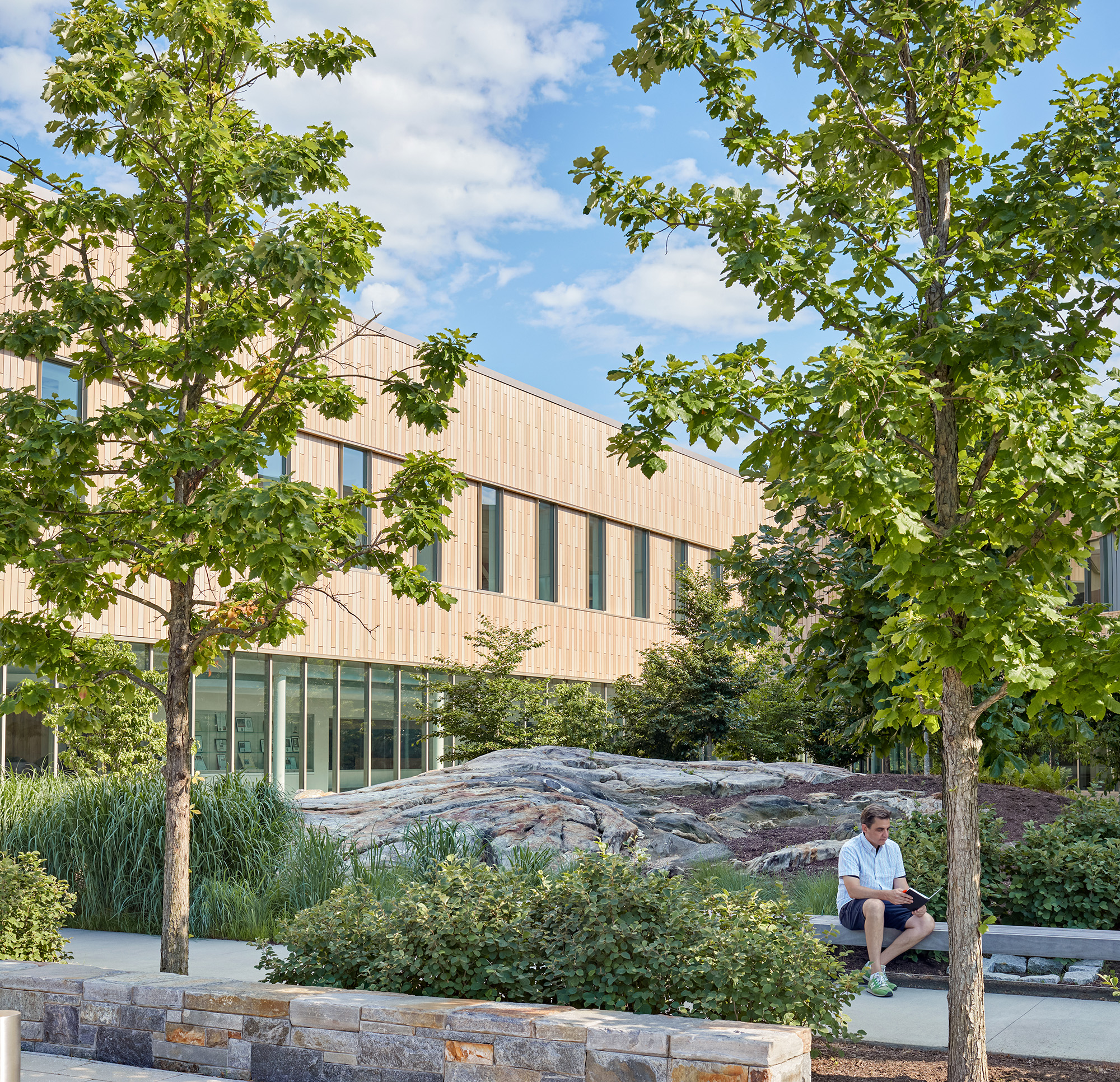 Image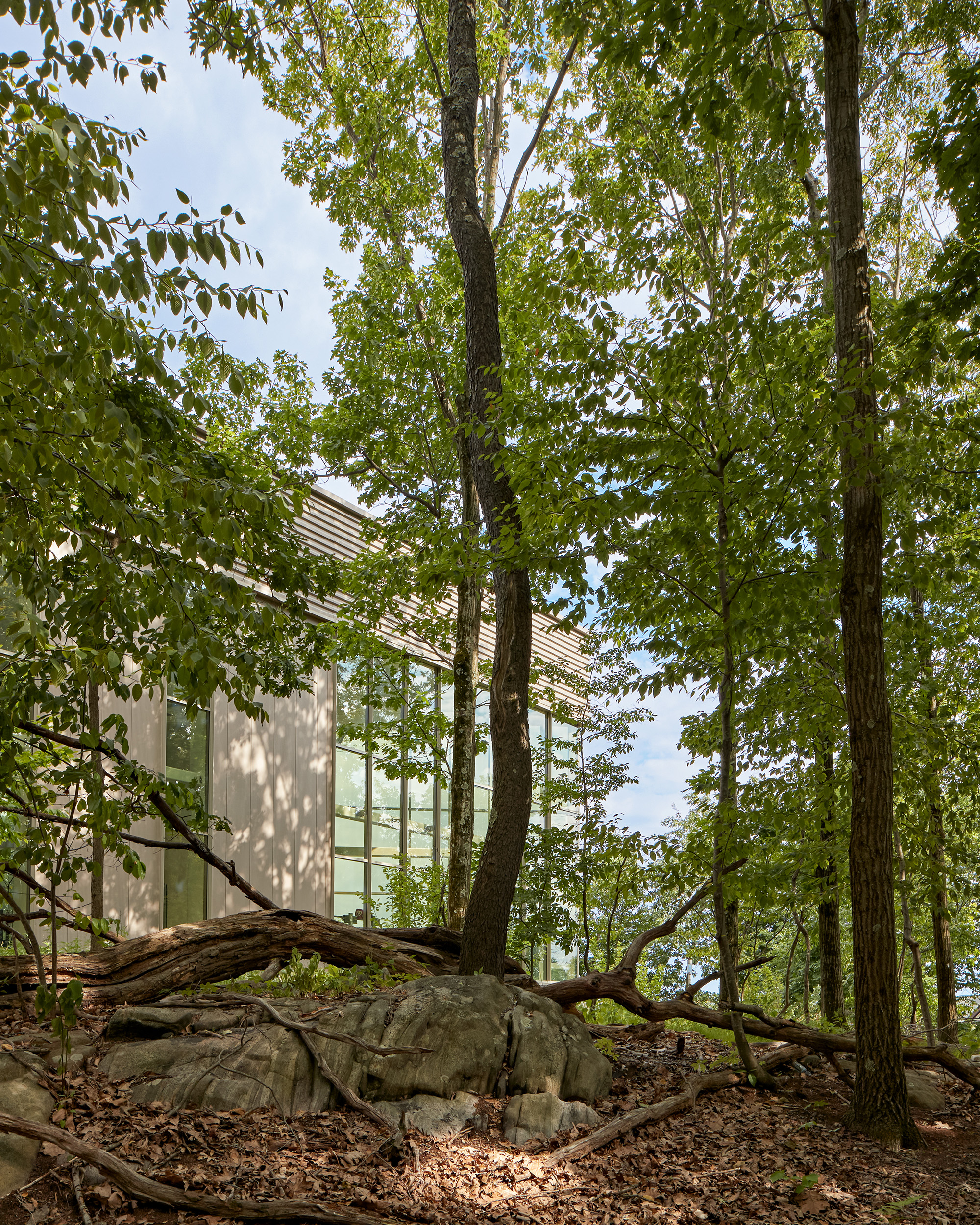 Image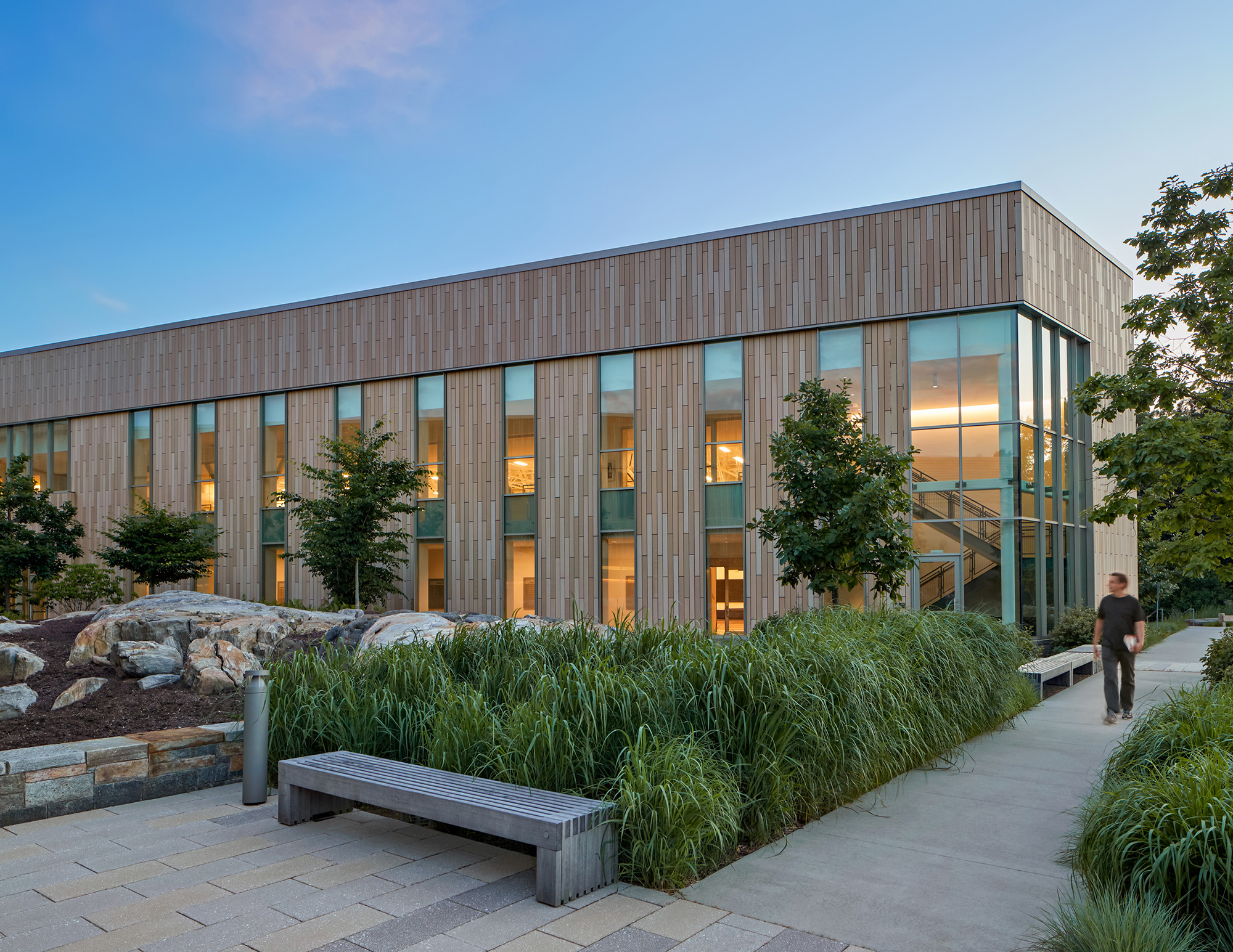 View of the northwest entry at dusk, surrounded by the natural rock outcropping and dense plantings in the north courtyard.
Multiple wooden benches along the drop-off / pick-up parking area increase student access and function.
Image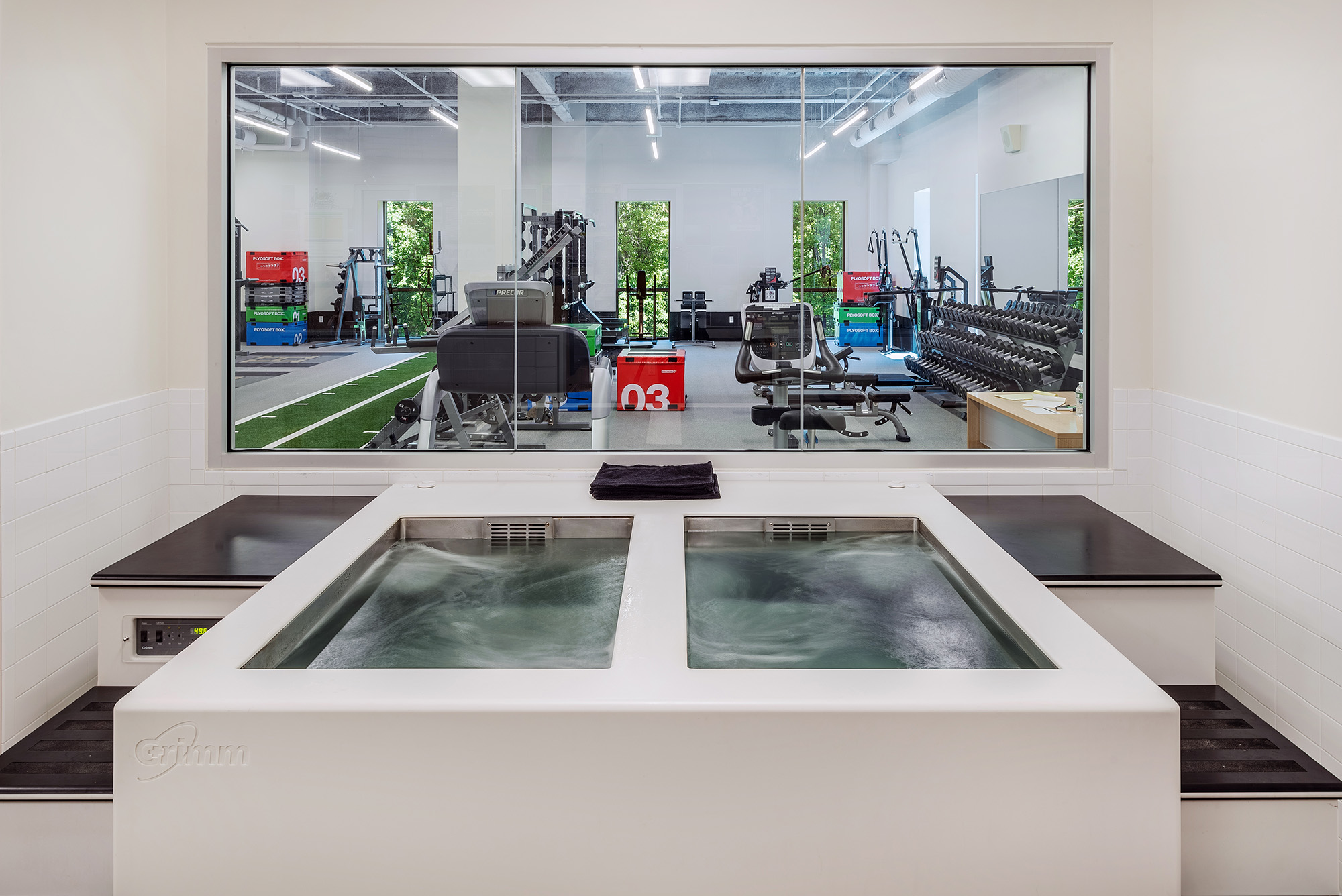 A view of the hydrotherapy suite, with sightlines through to the weight training room and the wooded landscape beyond.
Image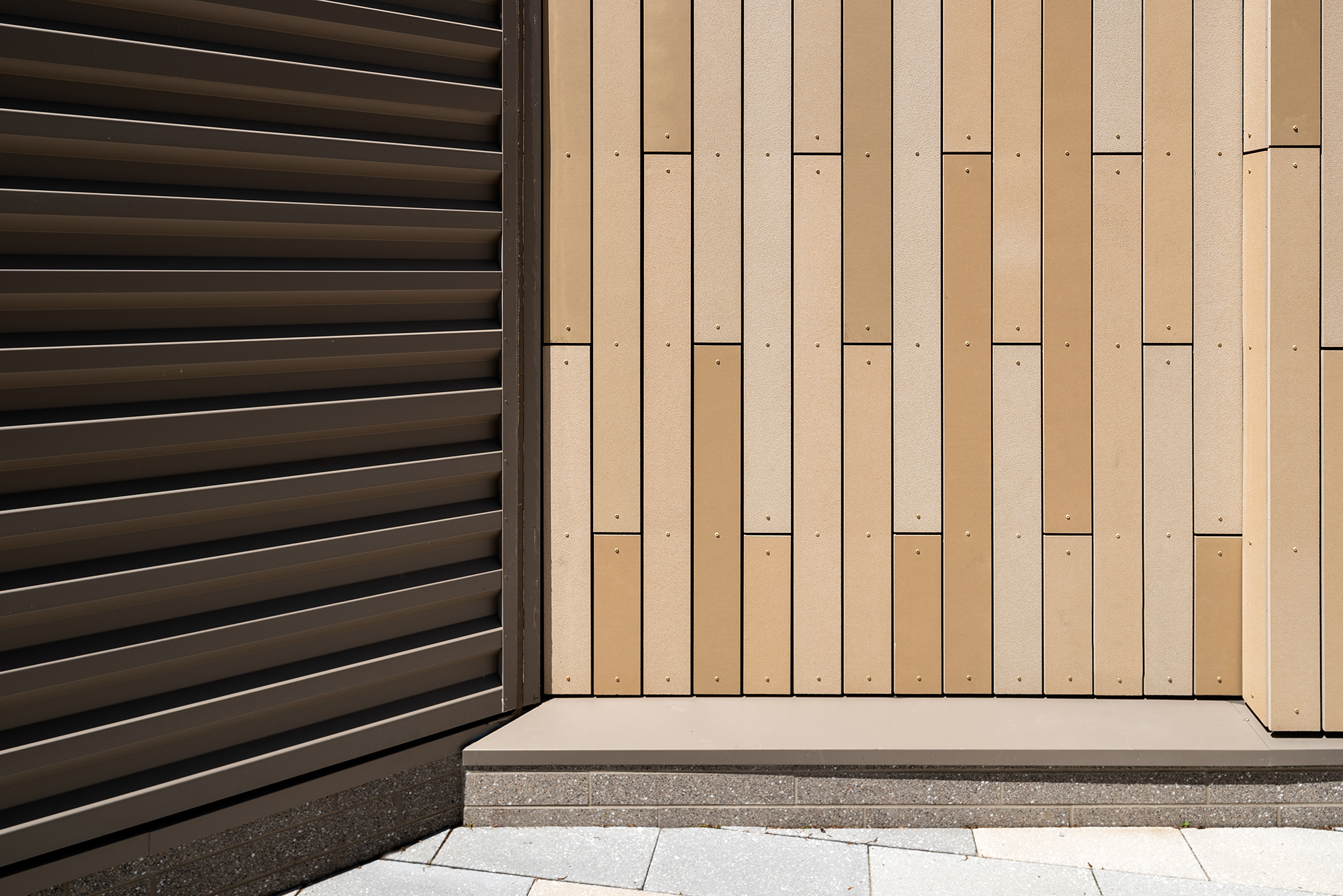 Image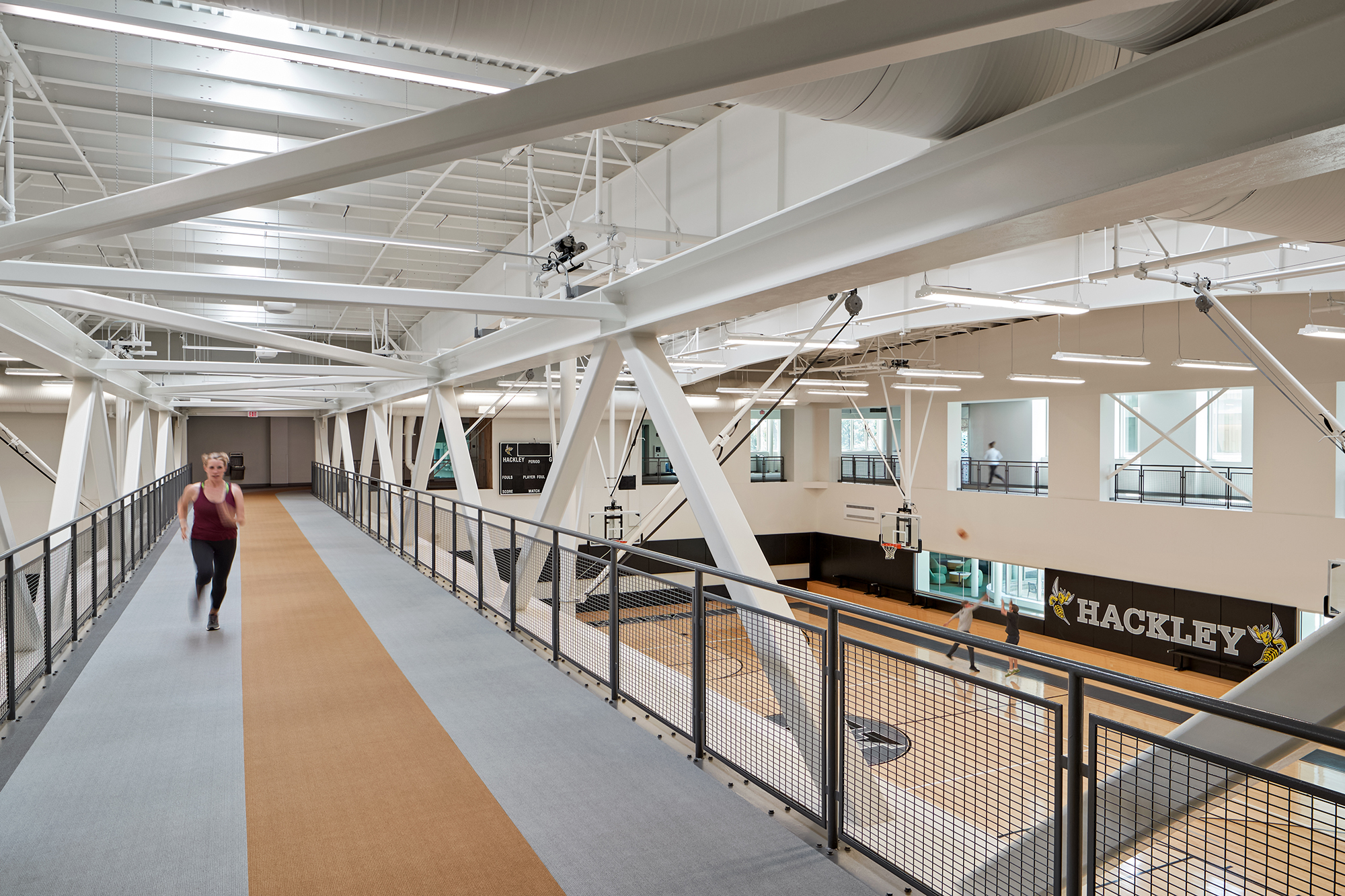 The mezzanine level features a four-lane indoor track to allow for recreational jogging and team practices. 
The track moves in and out of the large gymnasium, crossing between two basketball court areas via a large truss "bridge" through the space. 
A movable curtain hangs  from below the bridge to separate the space when needed for physical education classes.
Image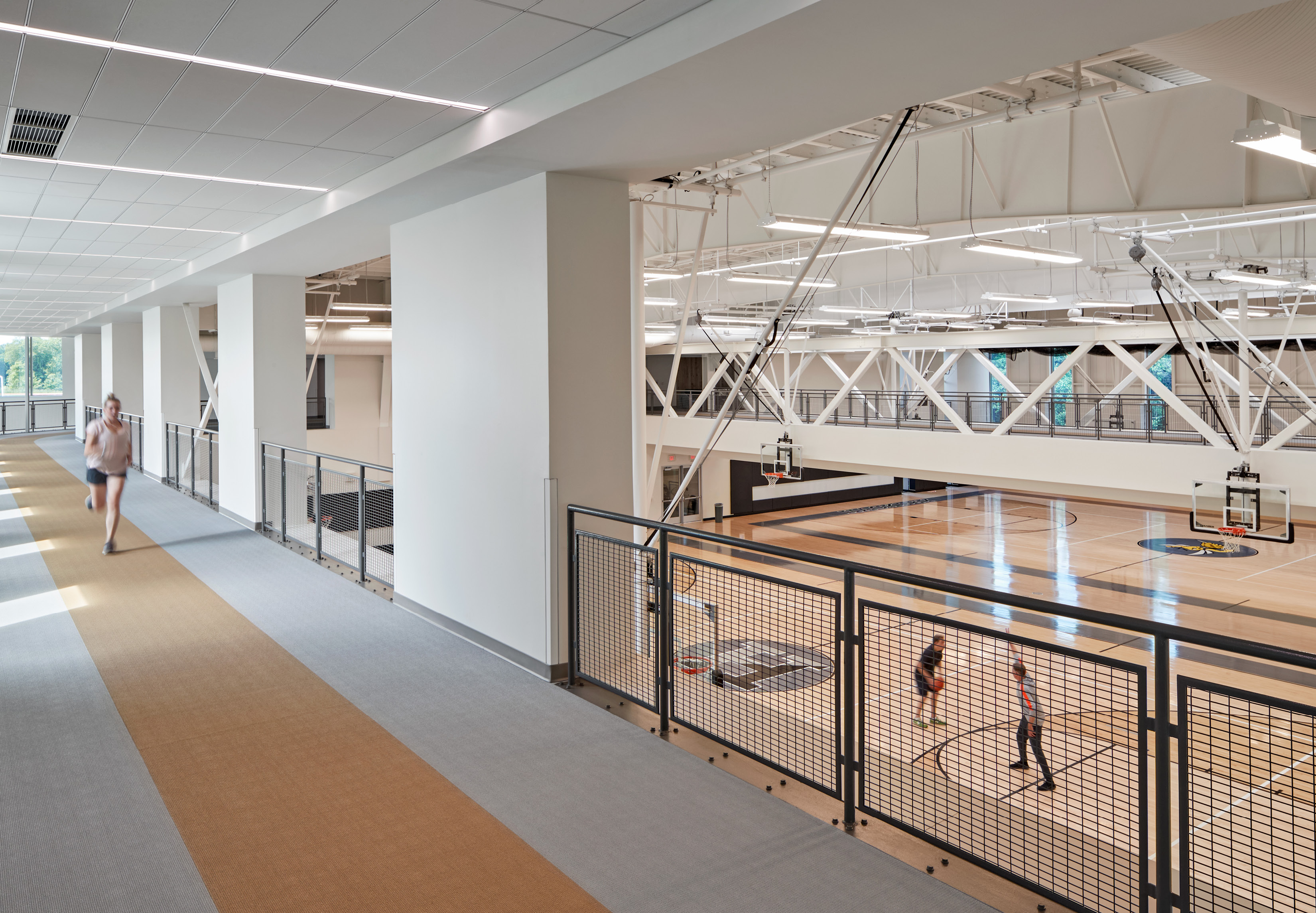 Image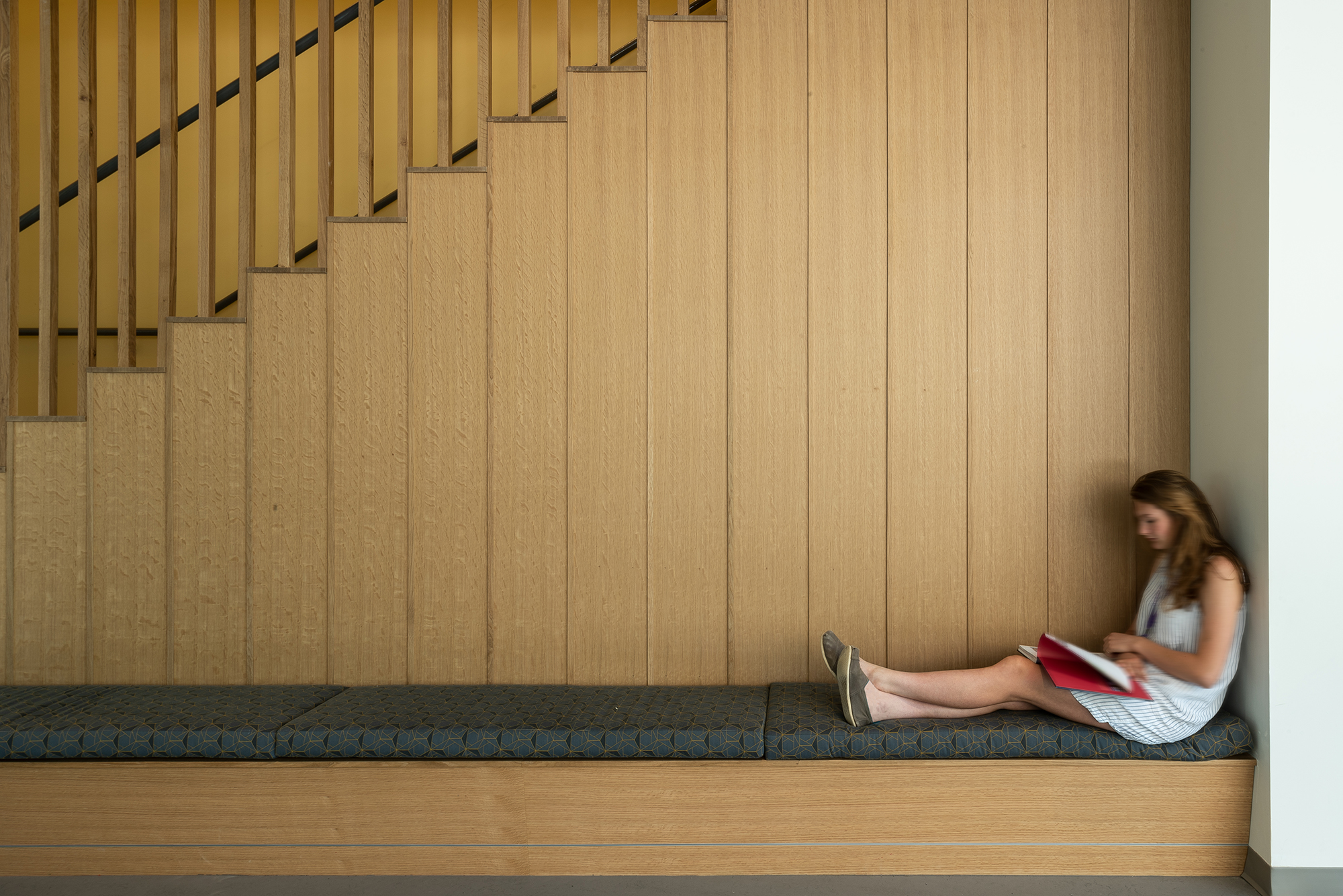 Image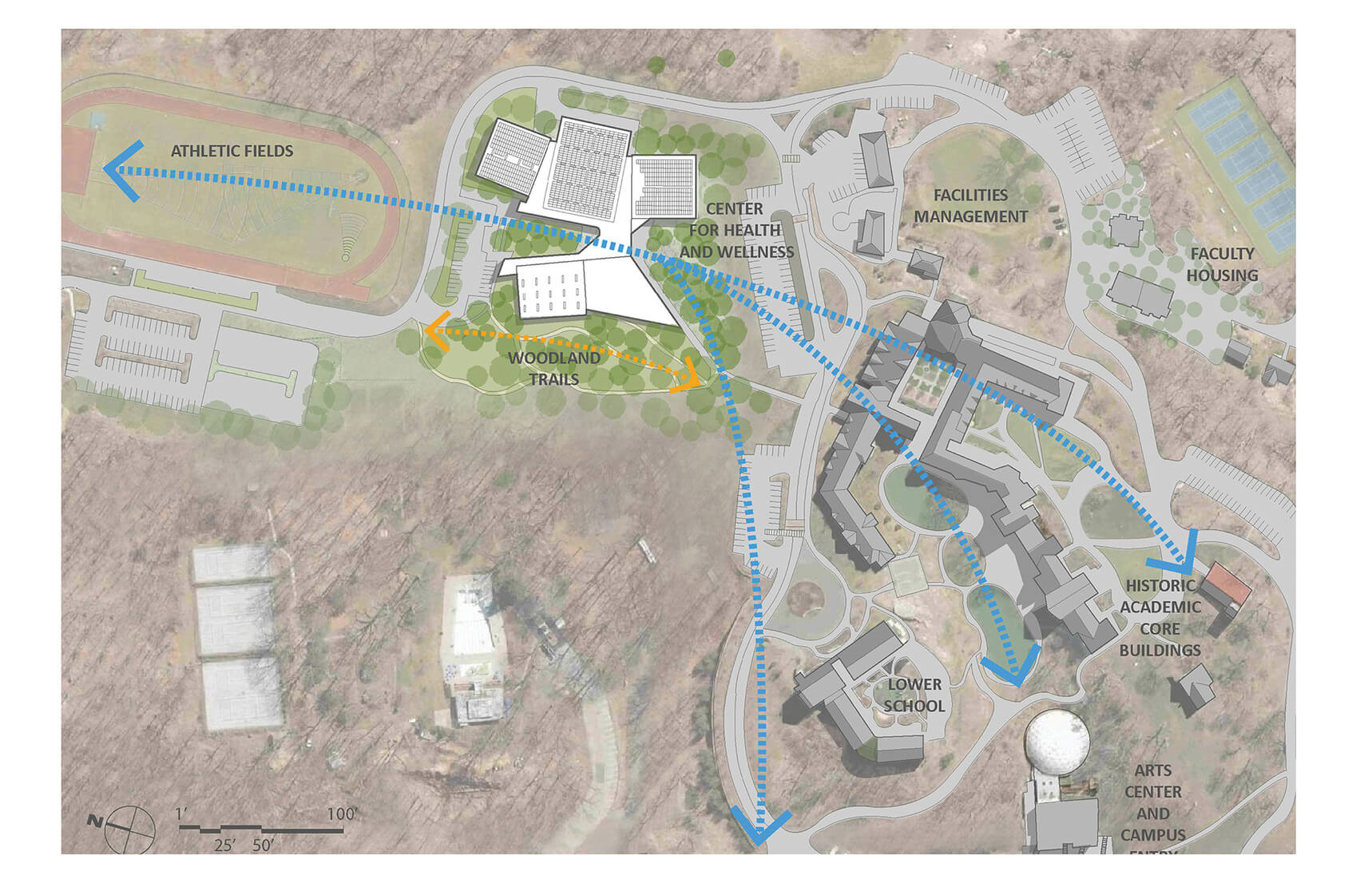 Image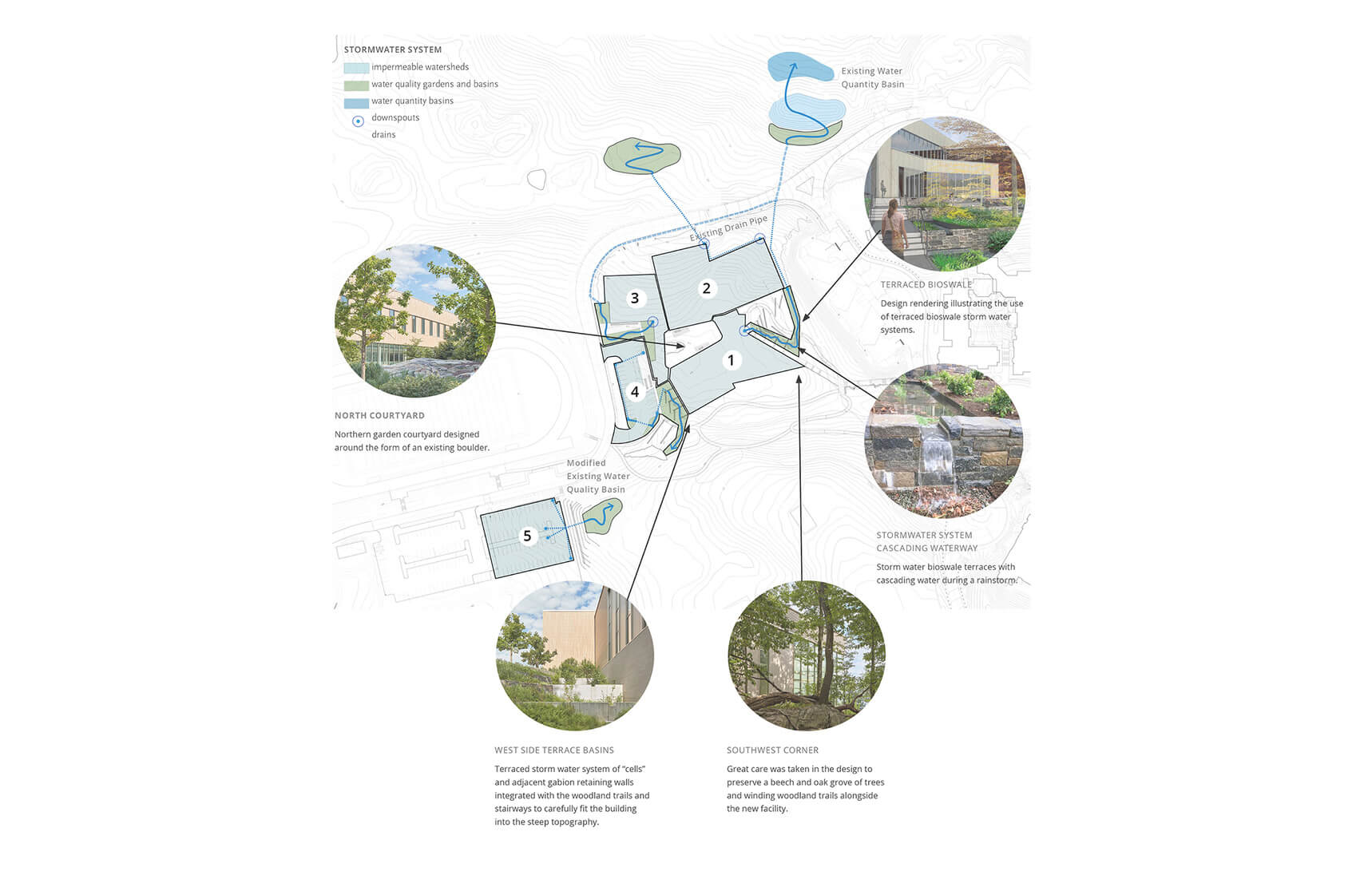 Image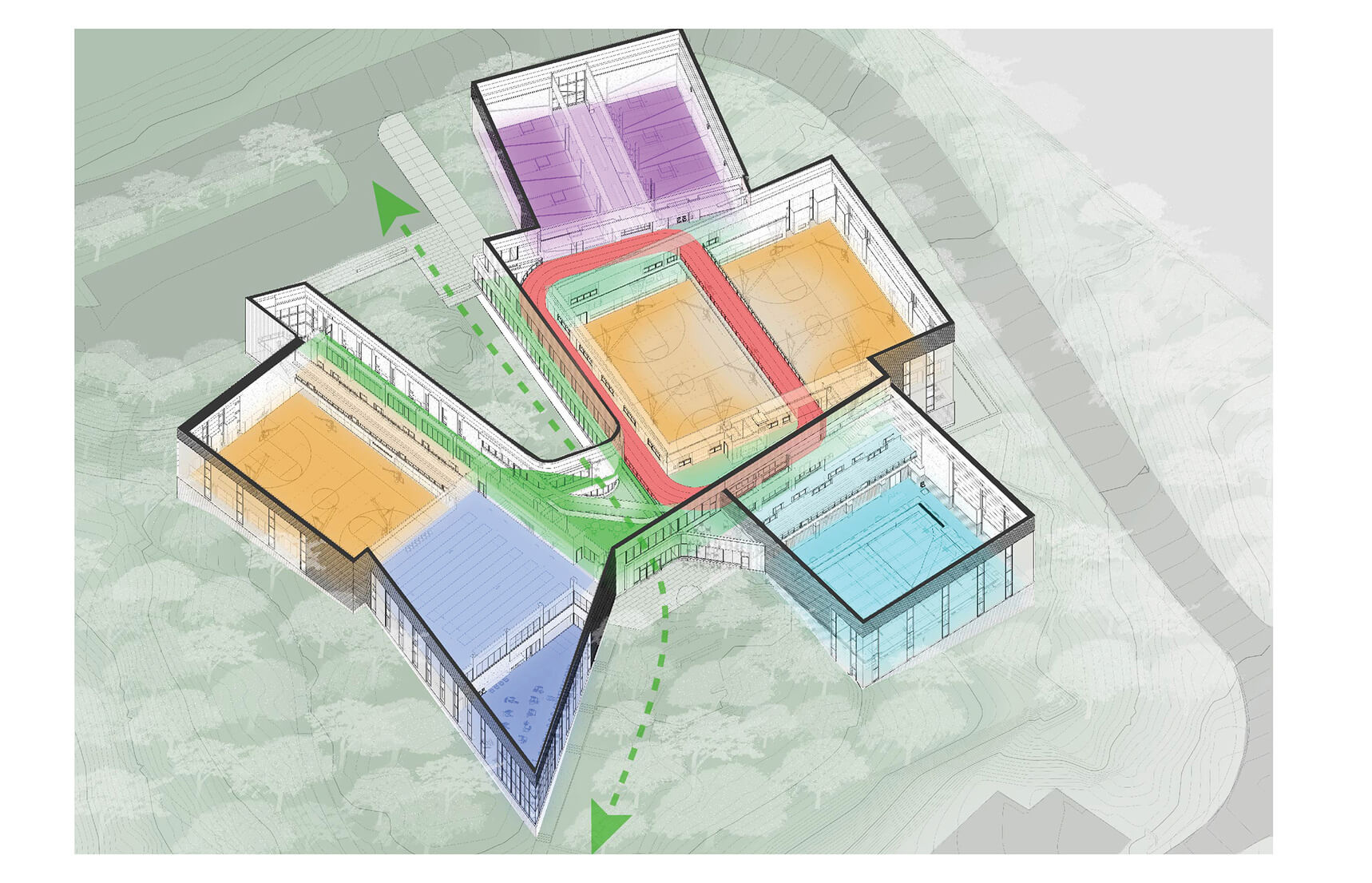 Image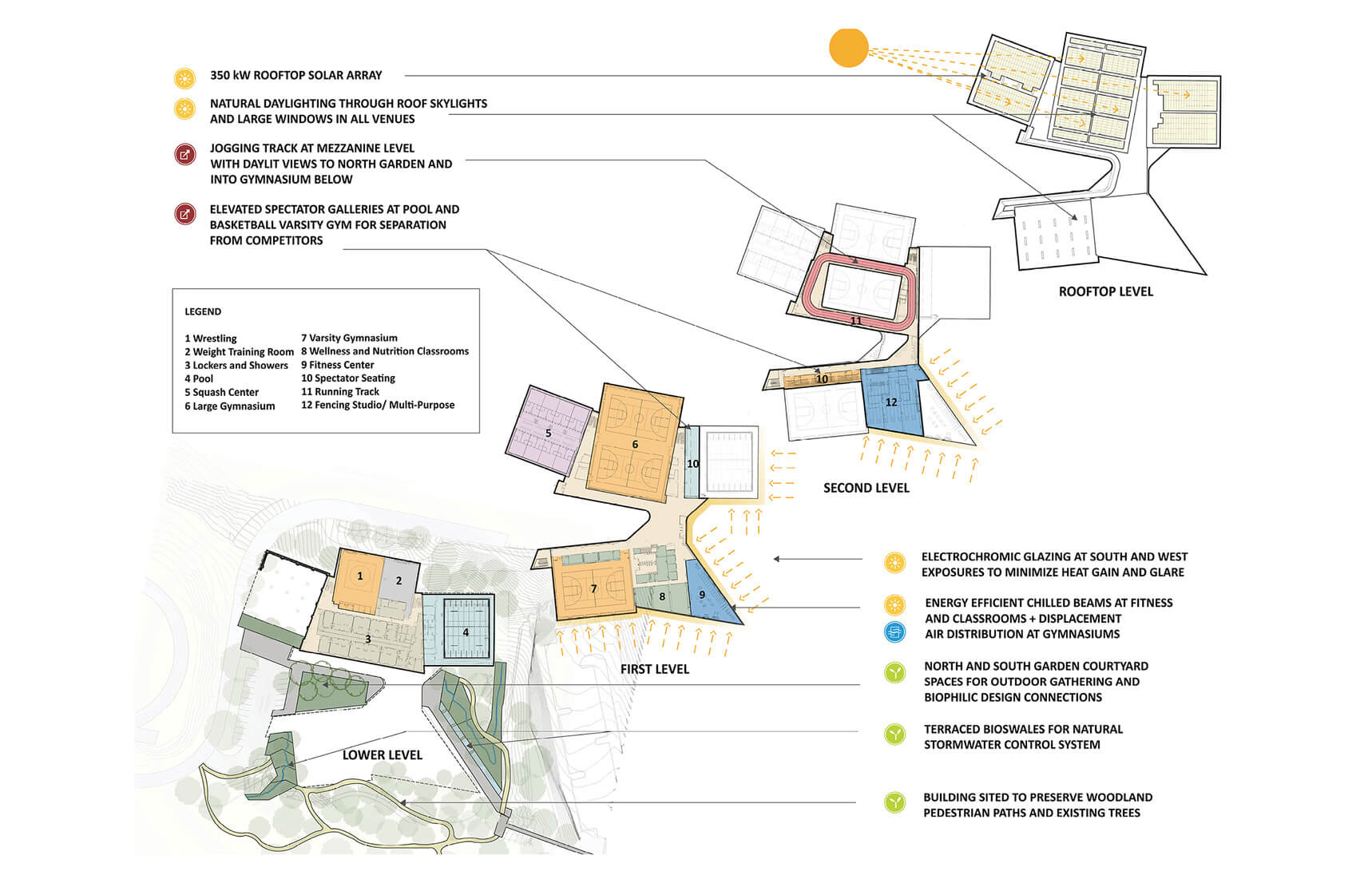 The site's natural topography enabled us to minimize the height of the complex, stacking the pool and supporting locker spaces at the lower east side of the site. 
The shifted volumes also allow for natural daylight and views from all spaces,  including varied views along the recreational jogging track.
Photography: Robert Benson Photography, Robert Umenhofer Photography, Tim Lee Photography
Project
Walter C. Johnson Center for Health and Wellness at Hackley School
Awards
2021 Athletic Business, Facility of Merit Award
2018 Engineering News Record, New York Region, Regional Best Projects, K-12 Education
LEED Gold
Woodland wellness center / Hackley School