Image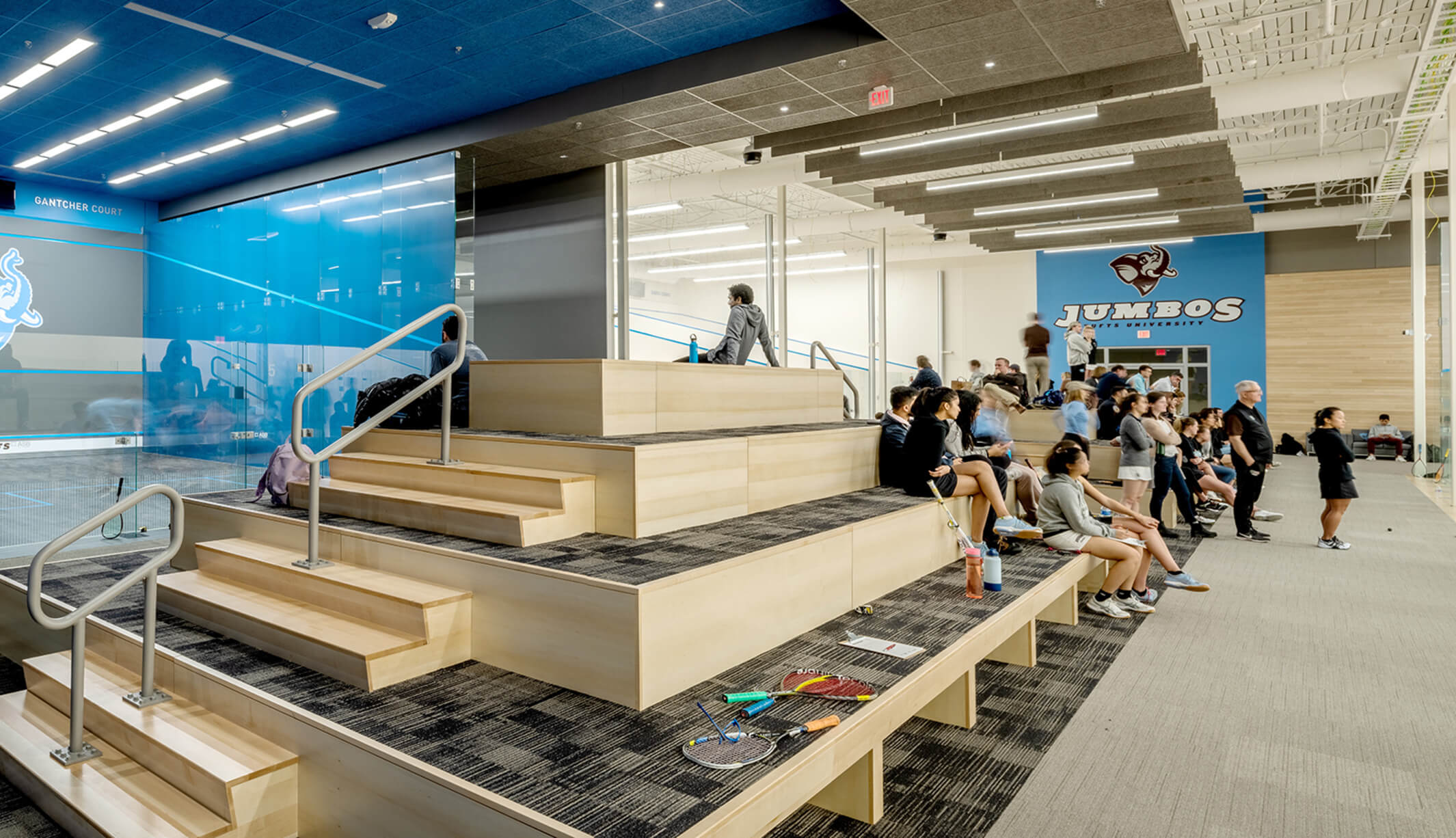 Presentation Mode
Image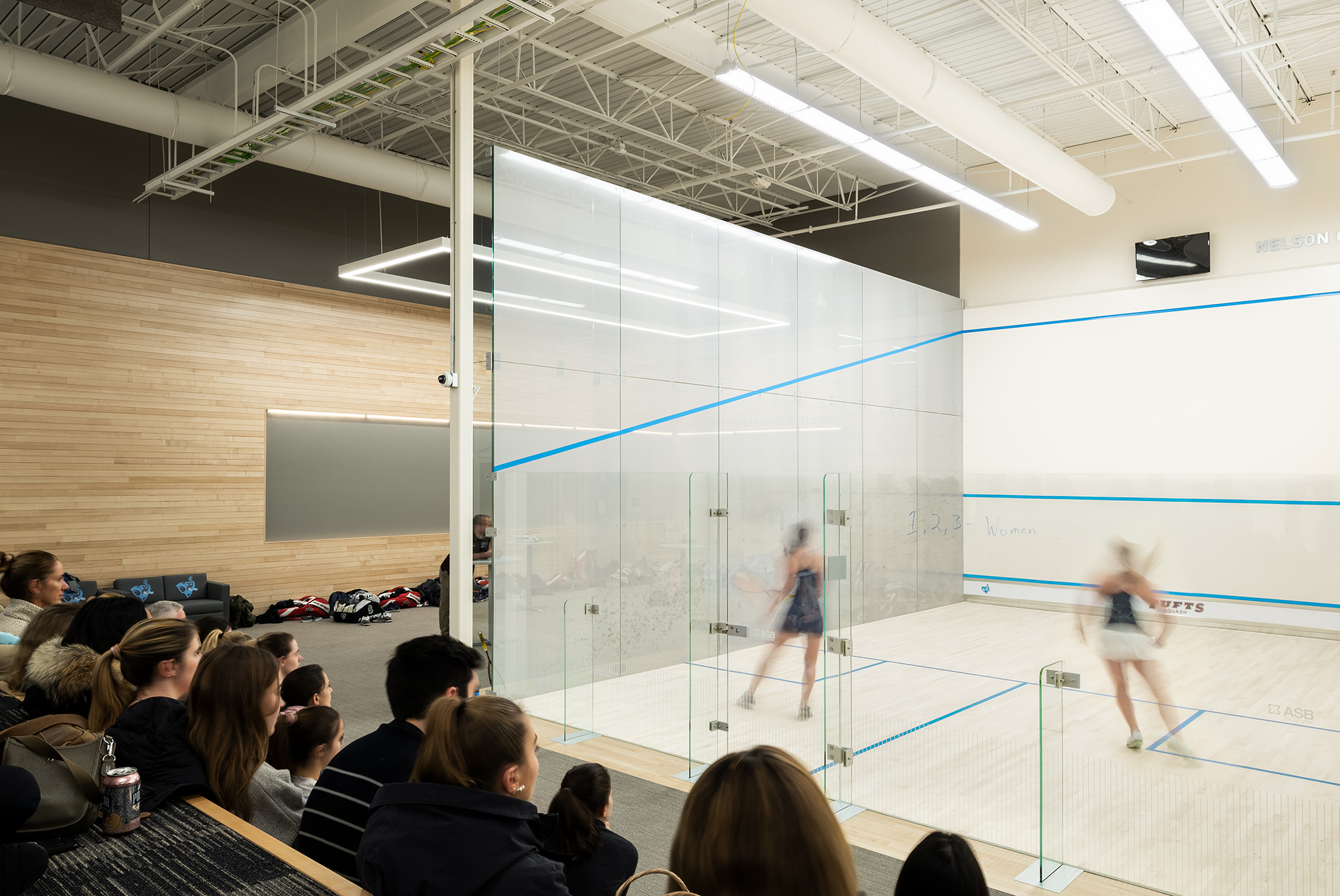 This facility will serve as the first on-campus home venue for the Squash program thereby fulfilling the major goals of the project to bring the athletes onto campus with the majority of other varsity athletics and create more visibility for the sport and the program.
It was a complete pleasure working with the team at ARC. They have become experts at building gorgeous squash centers and the one they created at Tufts was no different. I consistently felt that I was working with a talented team who truly cared about making a space that the student athletes and school community would love.
Joseph Raho, Head Men's and Women's Squash Coach, Tuft's University
Image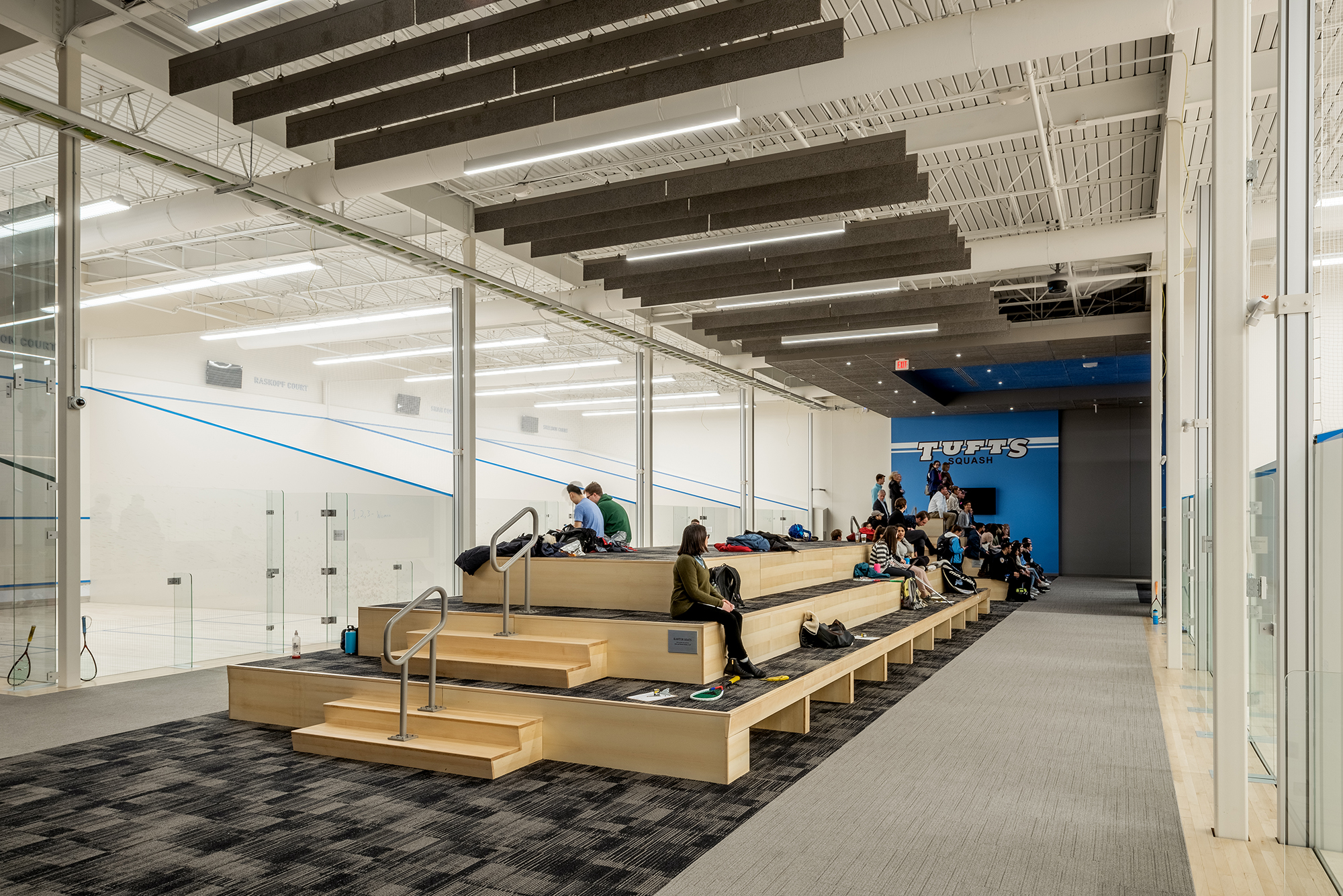 The Squash Center houses 8 international-size singles courts, one of them being an all-glass premier exhibition court, all outfit with the premier squash scoring and AV systems. This addition has been able to bring the program at Tufts University more in line with their peer NESCAC schools as a state-of-the-art facility.
Image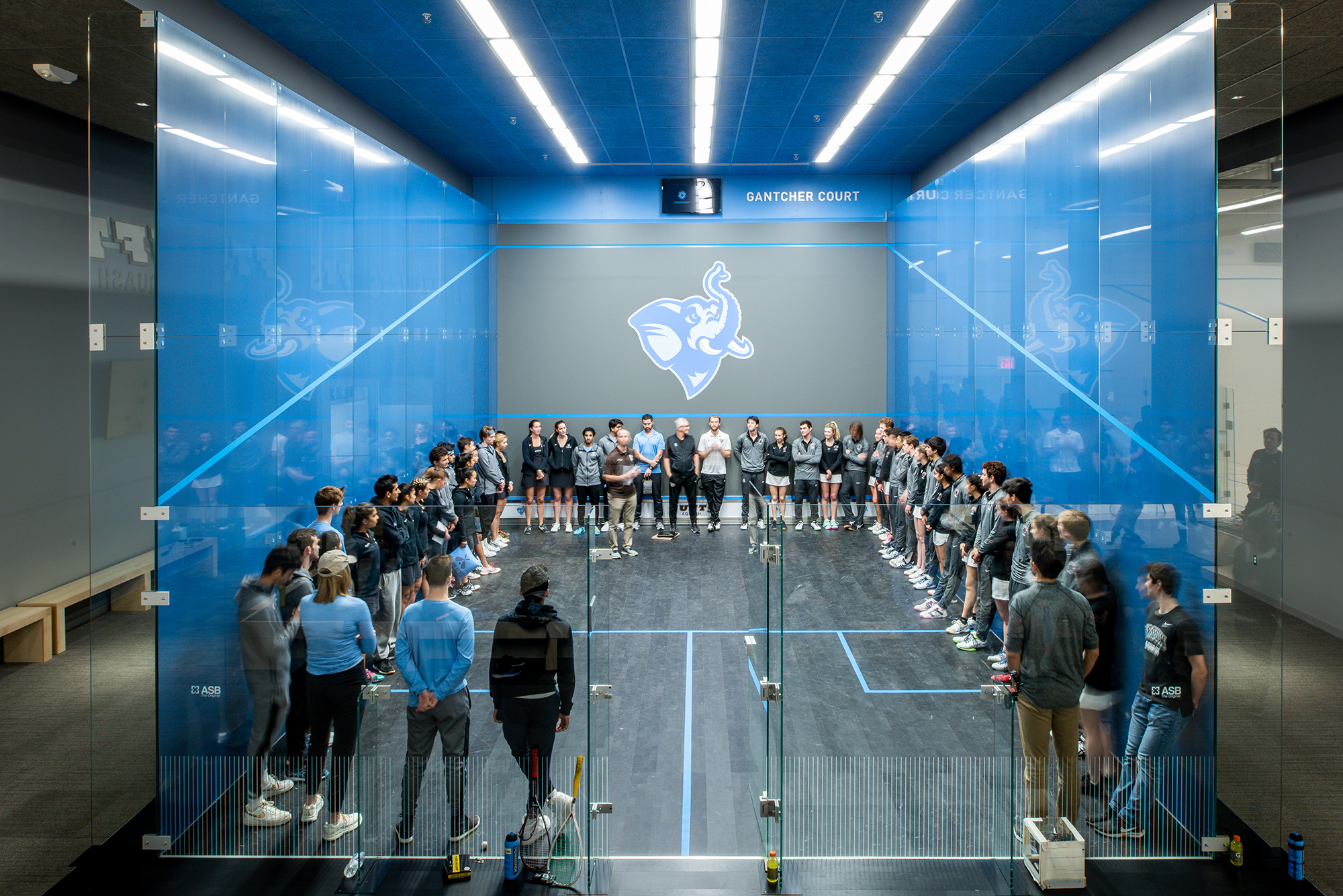 Image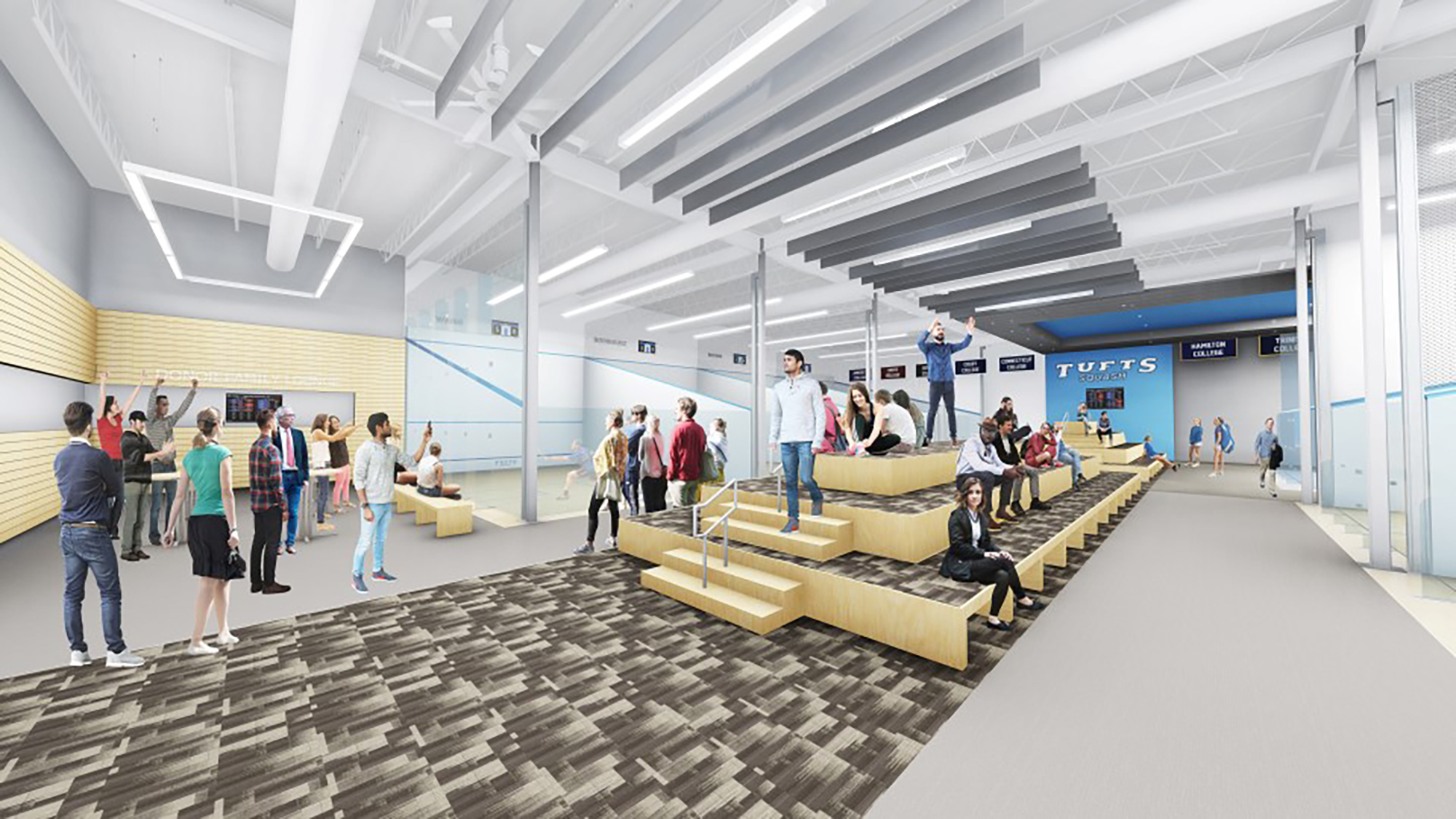 The facility also has a lounge area, with views to courts, for holding receptions and highlighting the program's current and past accomplishments as well as an adjacent team room.
Image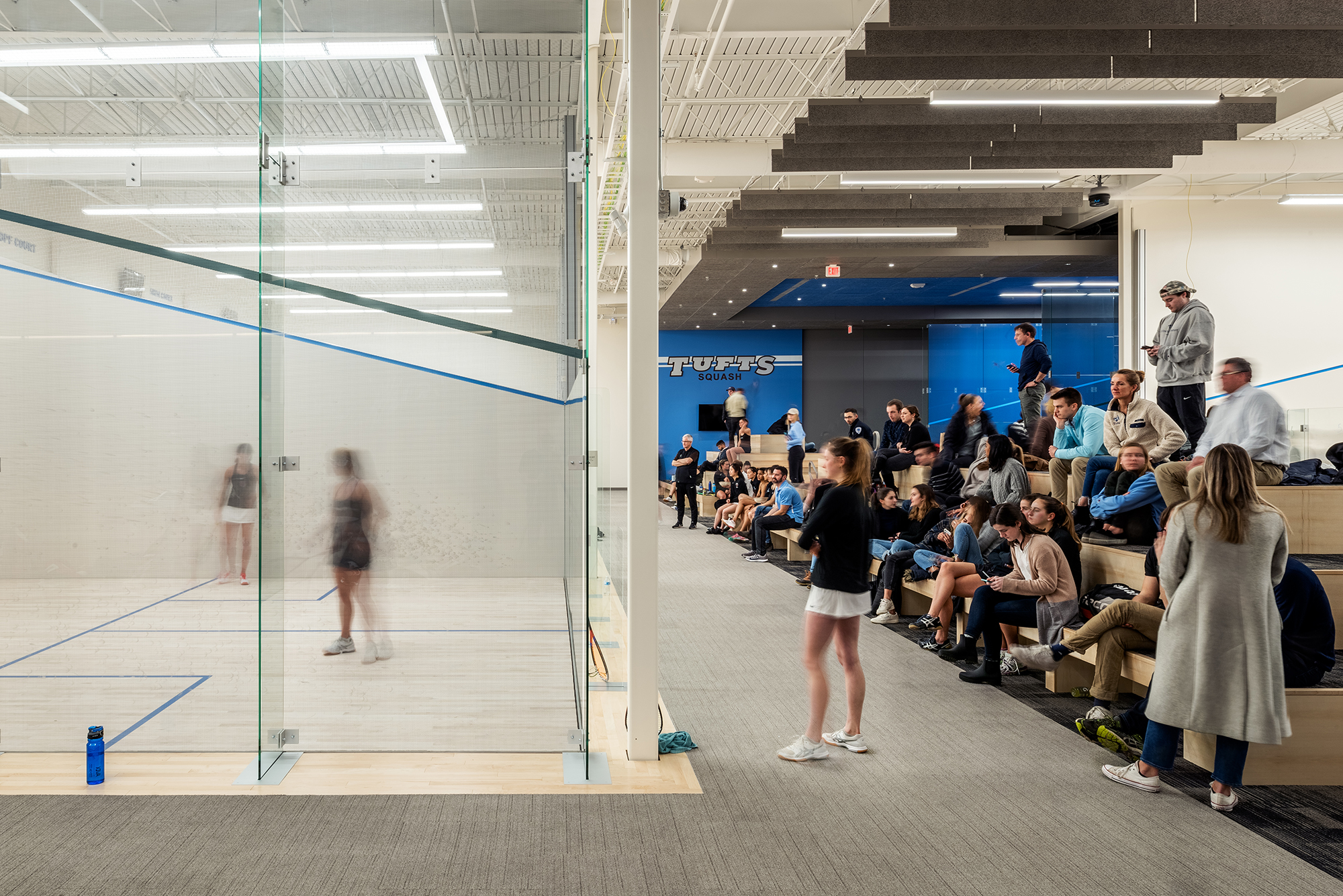 The spectator viewing area is made up of tiered seating that provides numerous vantage points so multiple matches can be viewed simultaneously. The center spine of seating offers visual diversity and brings a high level of energy to the space during match play, creating a dynamic and lively experience for the player and the spectator.
Image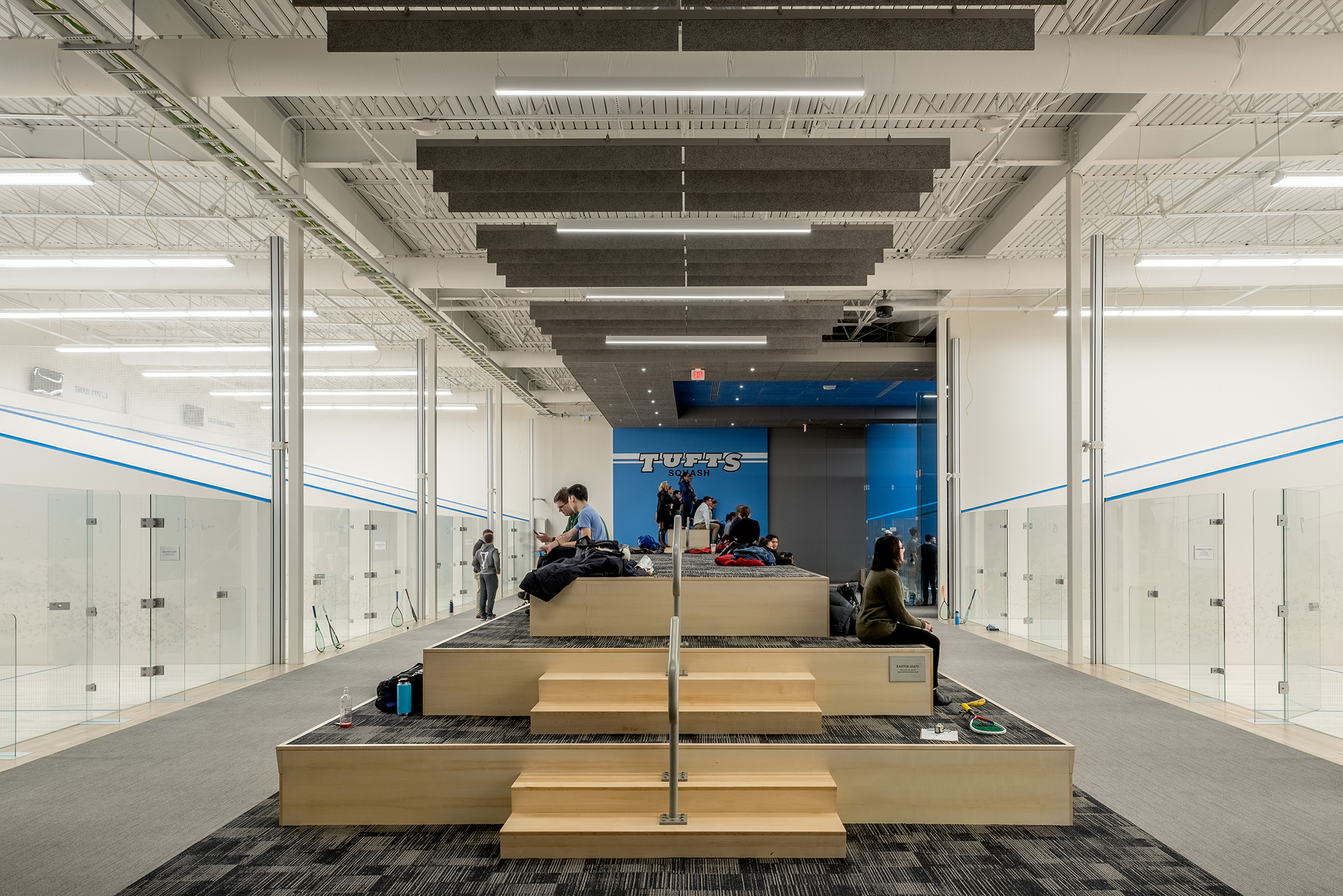 Photography: Robert Umenhofer Photography
Project
Squash Center at Tufts University
Space for squash / Tufts University