Image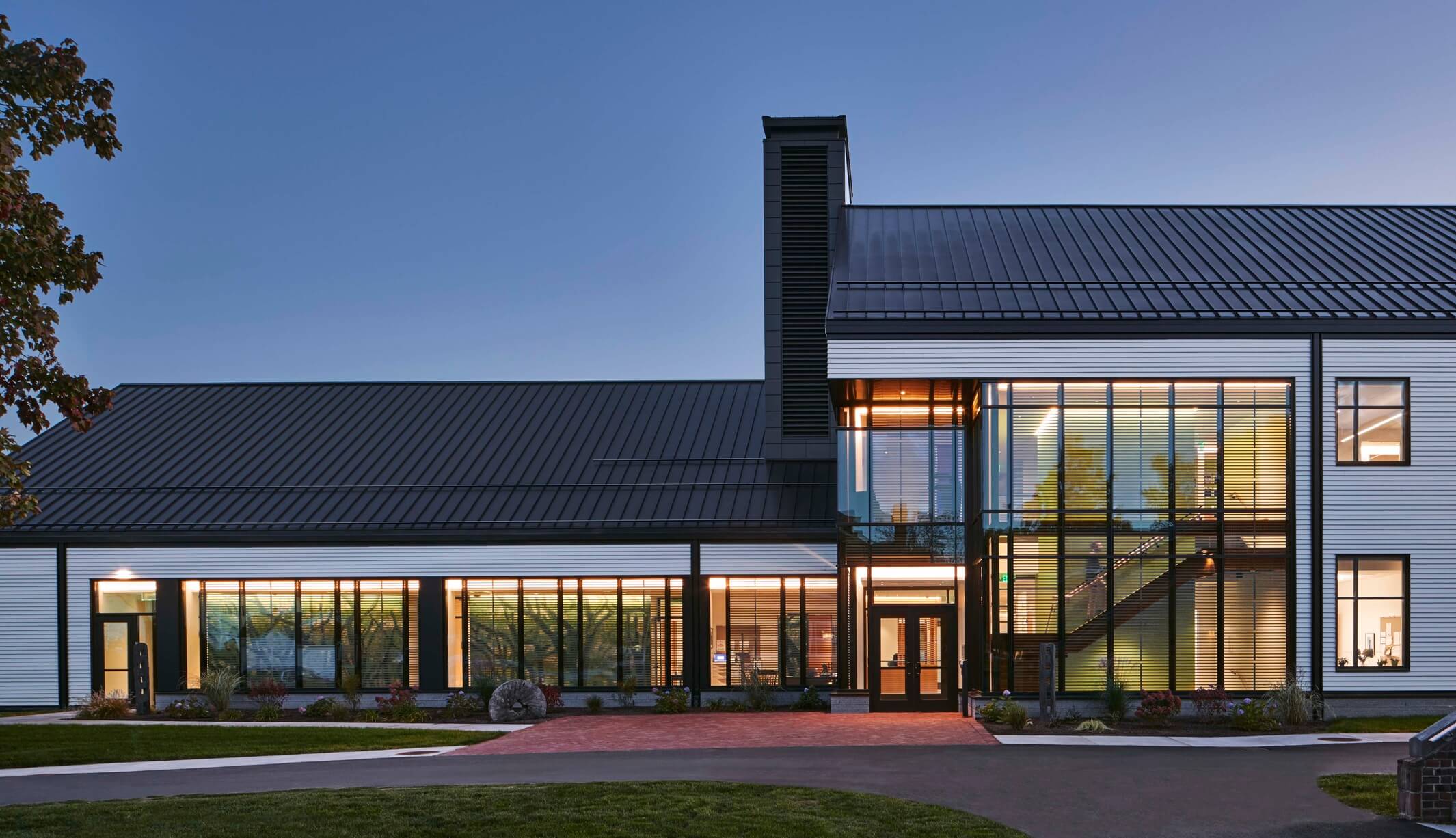 Presentation Mode
Image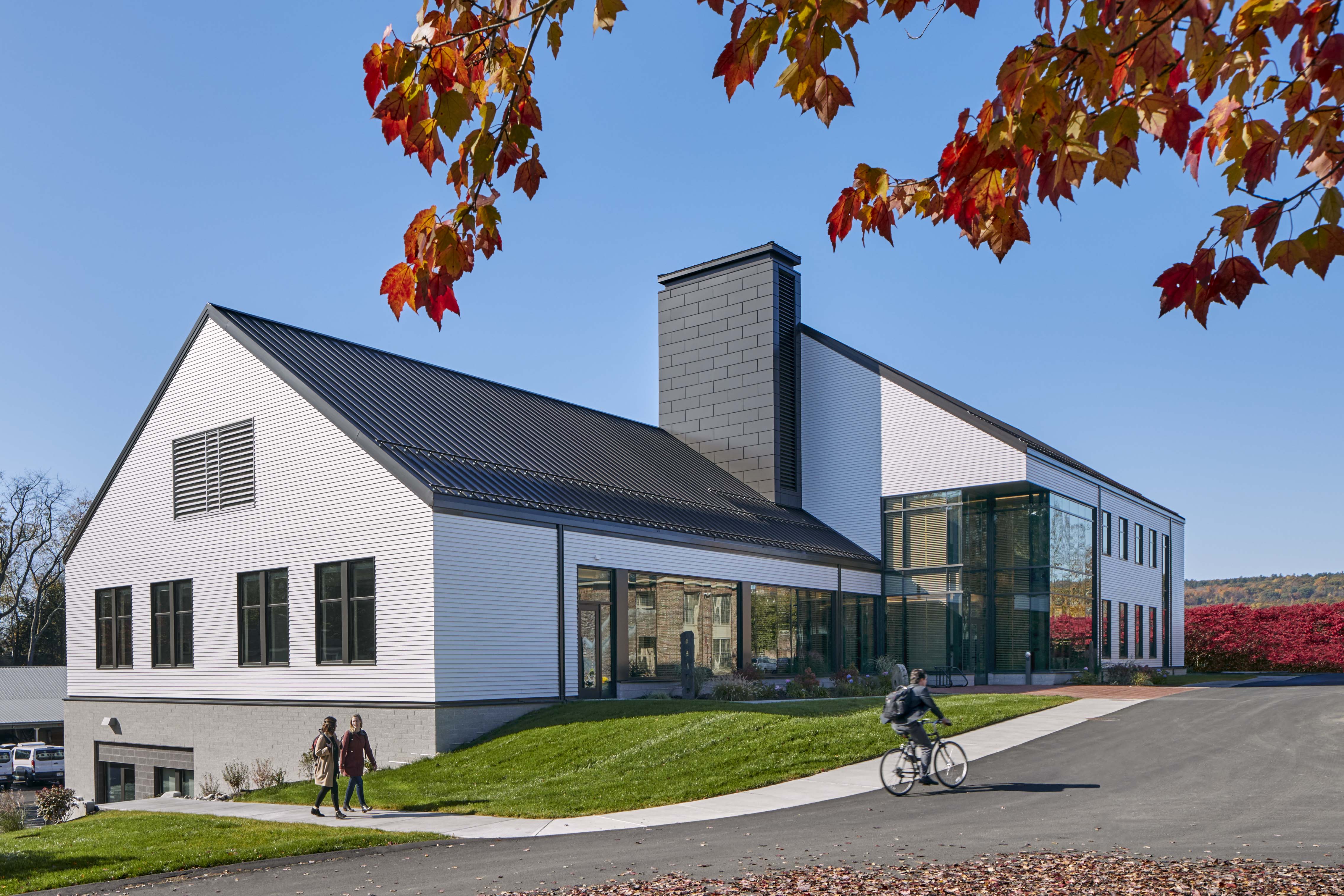 Modern healthcare, historic context
Sitting on the border between the Deerfield campus and the town's historic district, the Chen Center was designed to fit in with both adjacent conditions. Stepping, sloped roof forms and clapboard siding gracefully complement the feel and scale of the historic residential district, while large glass openings provide a welcoming campus entry. Wood slat screens inside the large windows provide a level of residential-scale detail and privacy.
Image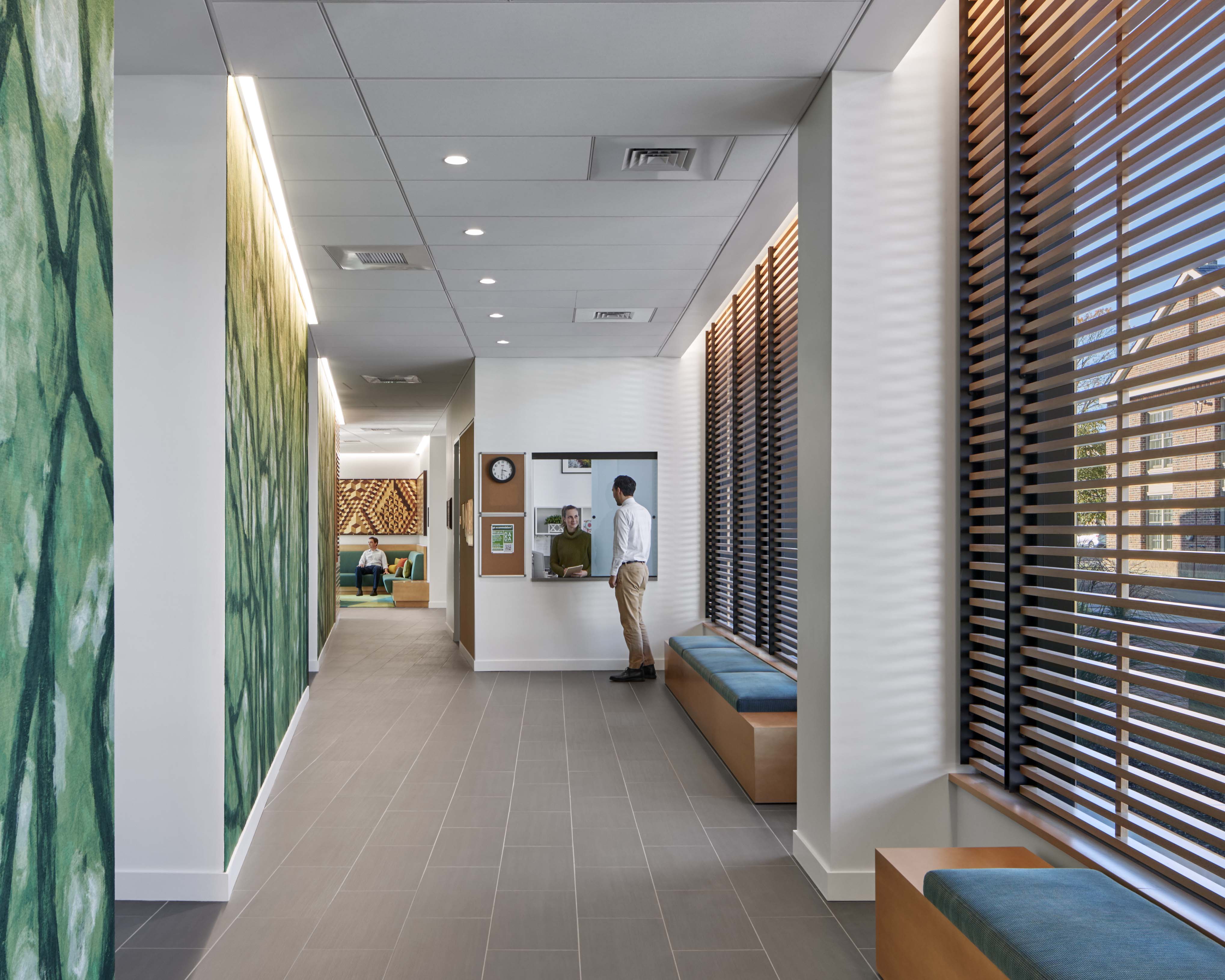 Image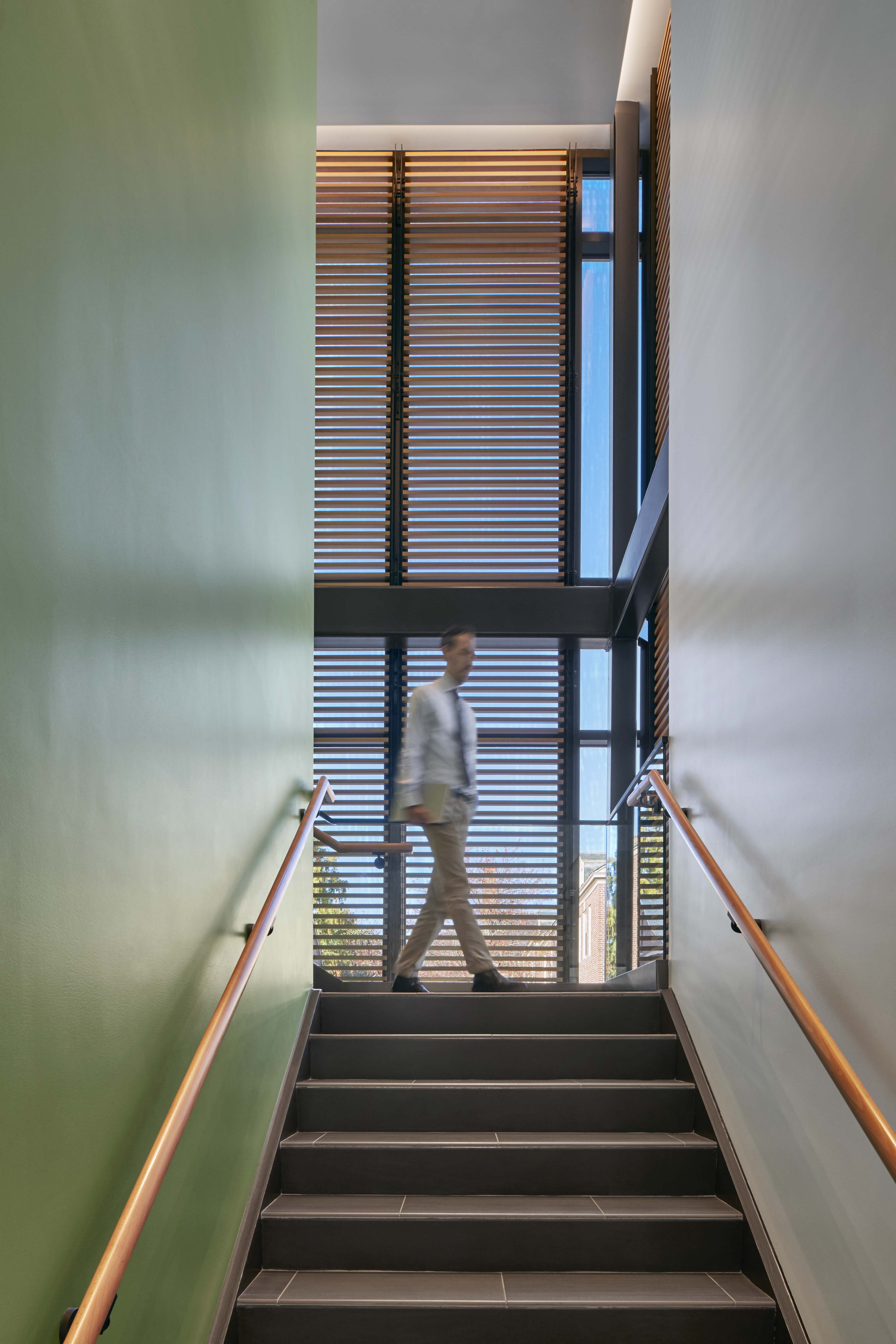 Image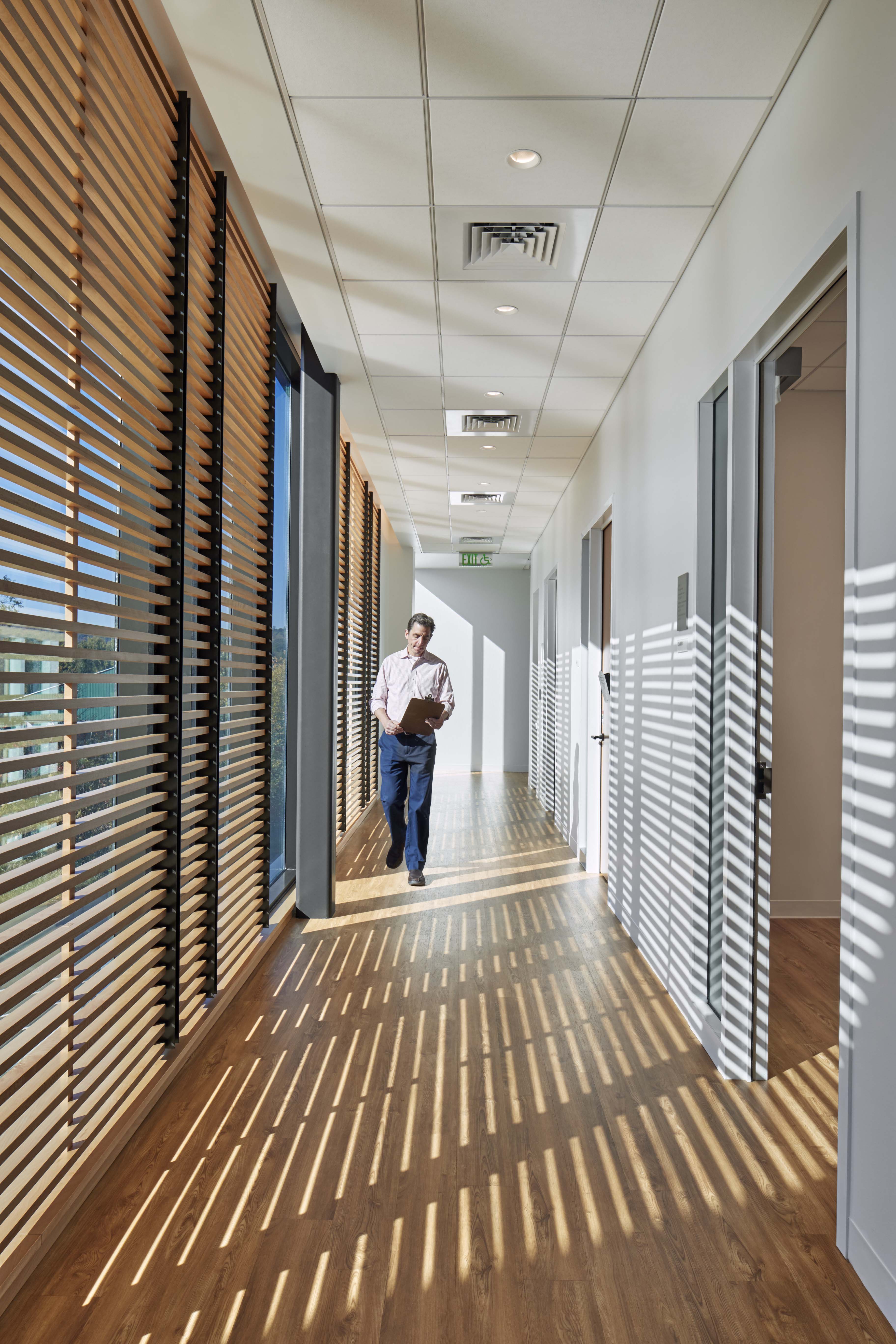 Image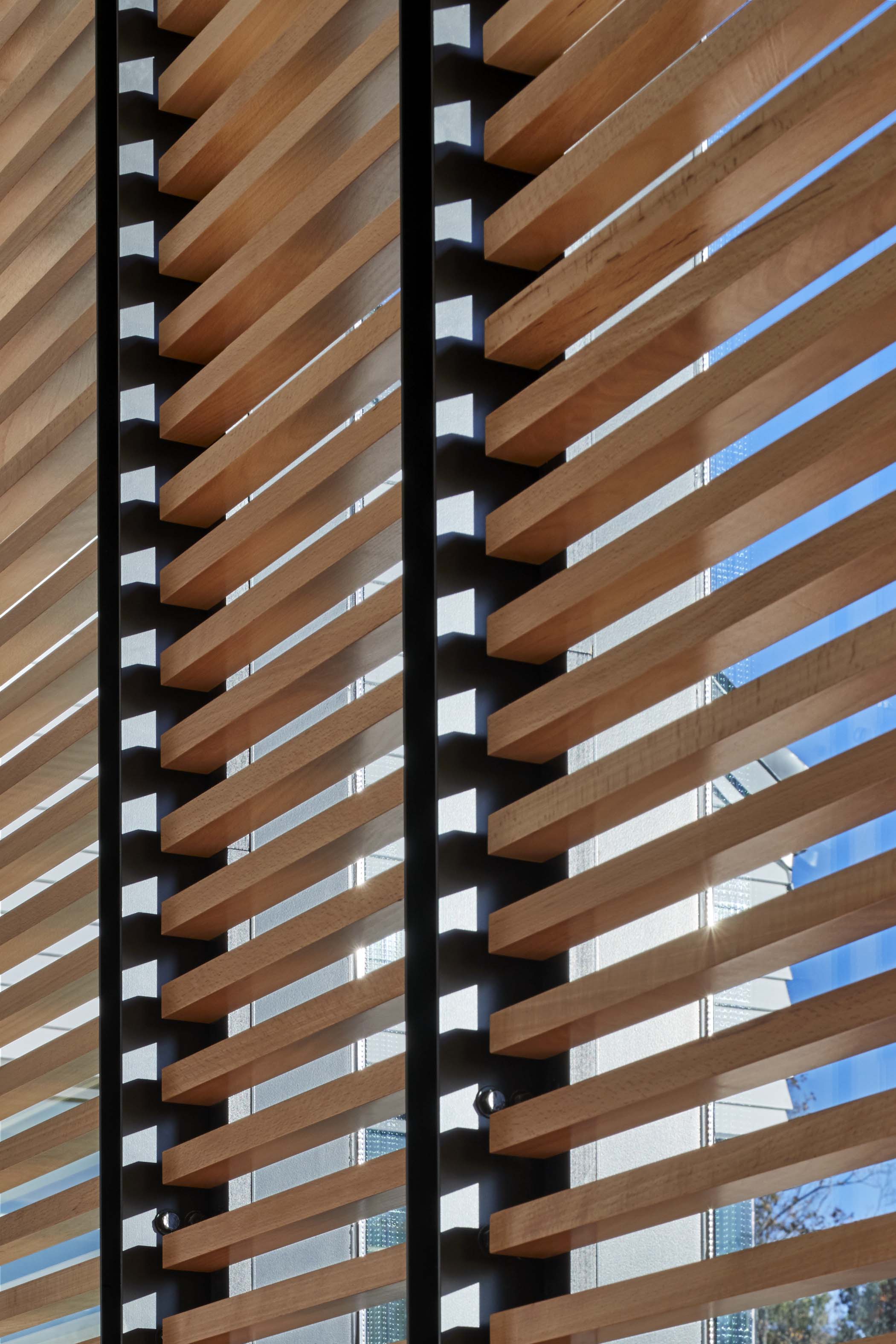 Image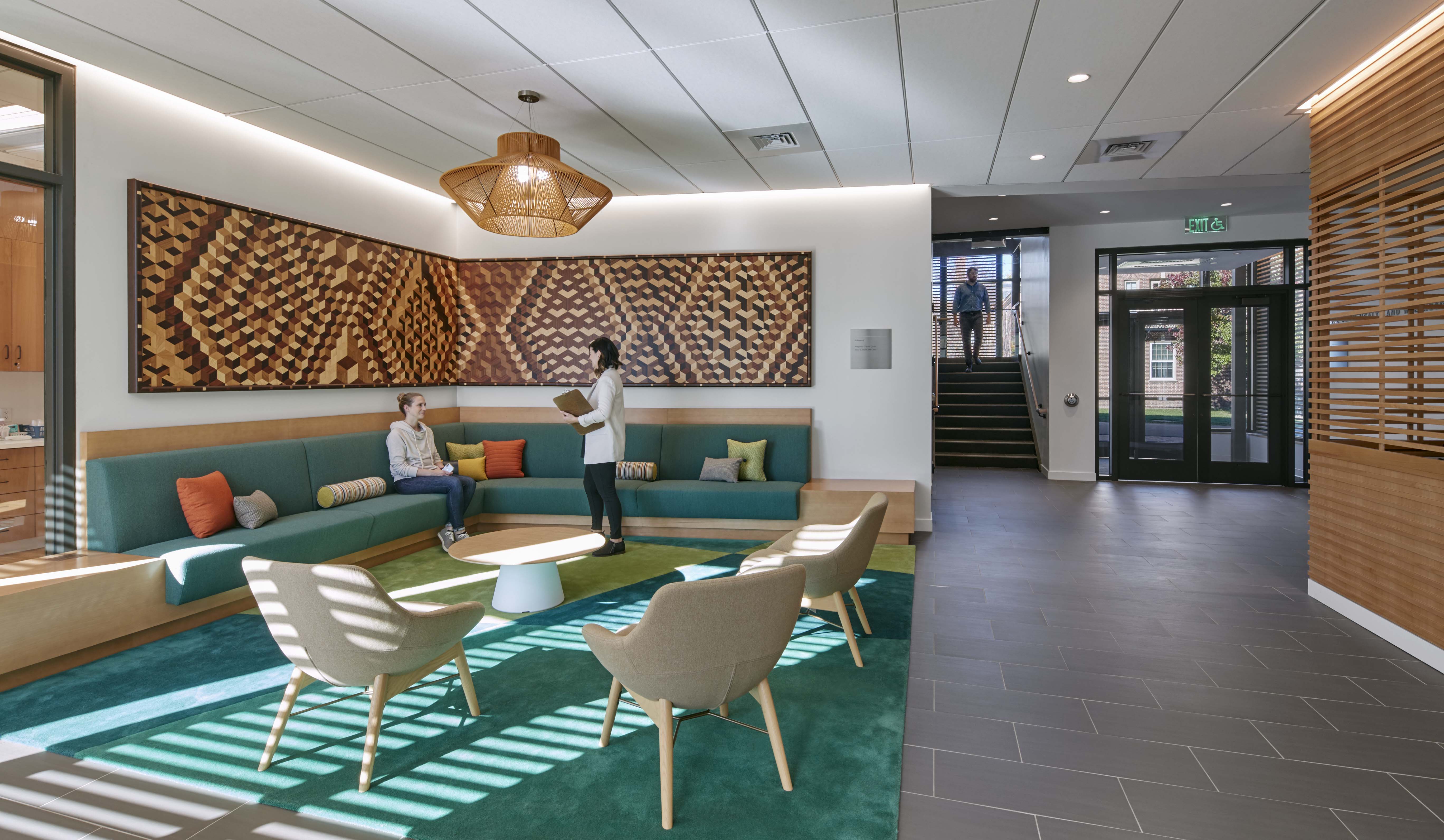 The biological benefits of biophilic design
The design celebrates the substantial health benefits of connecting  to nature. The new building boasts stunning views of the historic campus and the Deerfield River valley, making the most of the area's seasonal foliage as well as the natural landscaping that surrounds the school. Custom wooden artwork in the lobby and a soft blue and green color palette create a warm and welcoming space for evaluation and treatment.
Image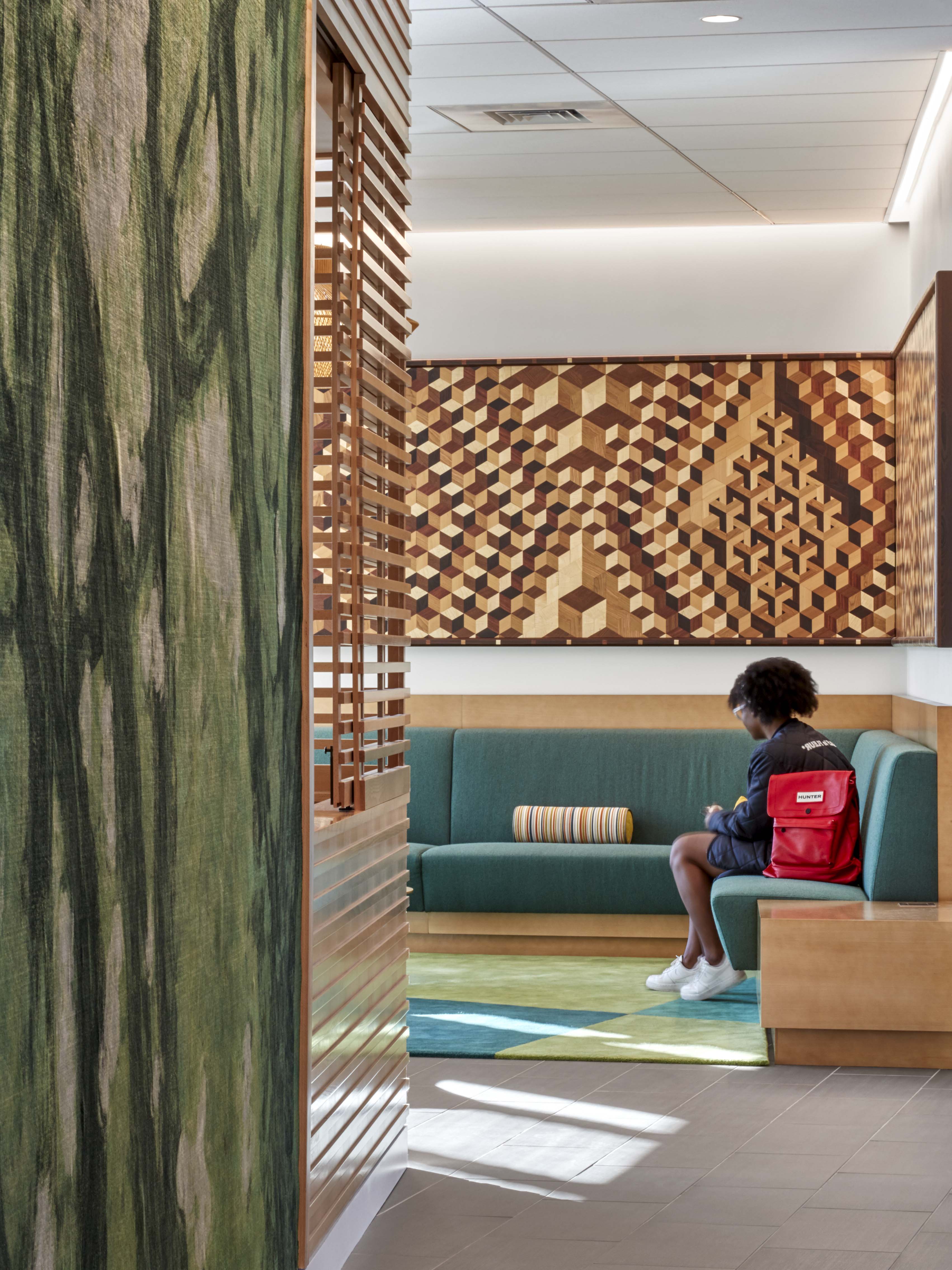 Image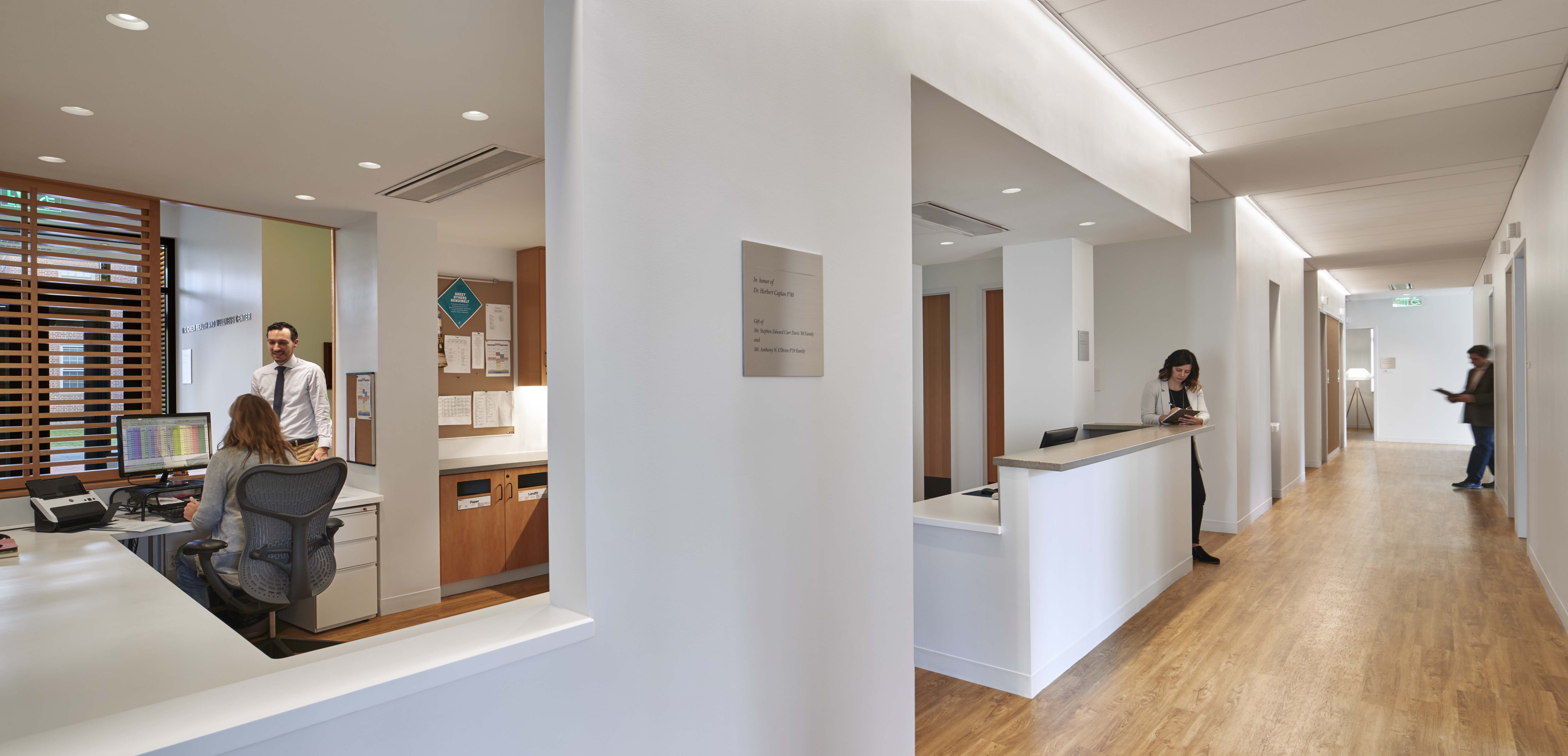 Housing both a primary care clinic and infirmary, the building also provides wellness resources that include  counseling and nutrition guidance, classrooms, and a quiet room.
Clustering upper-level classrooms with the counseling suite allows students to discreetly seek counseling services.
Image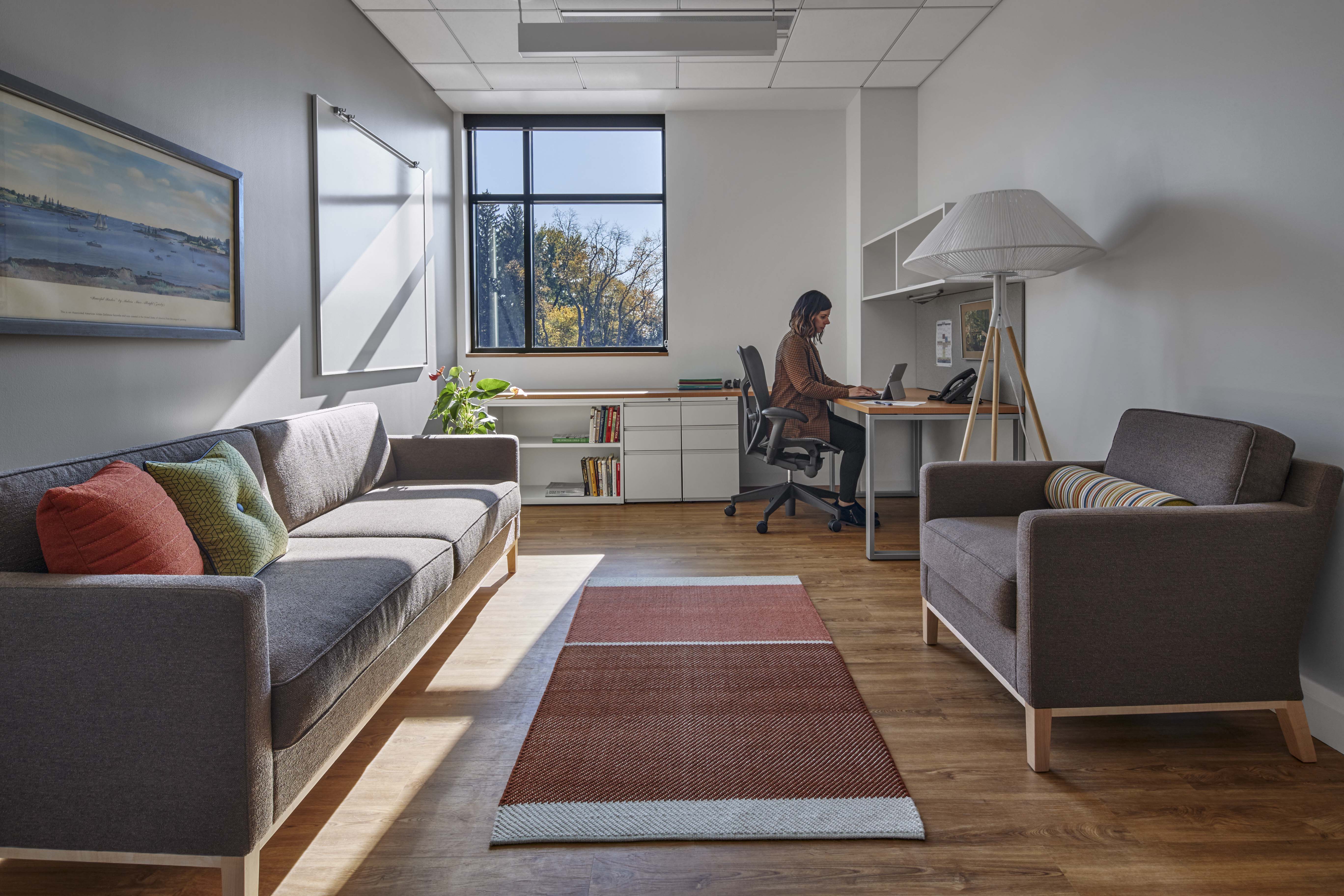 Image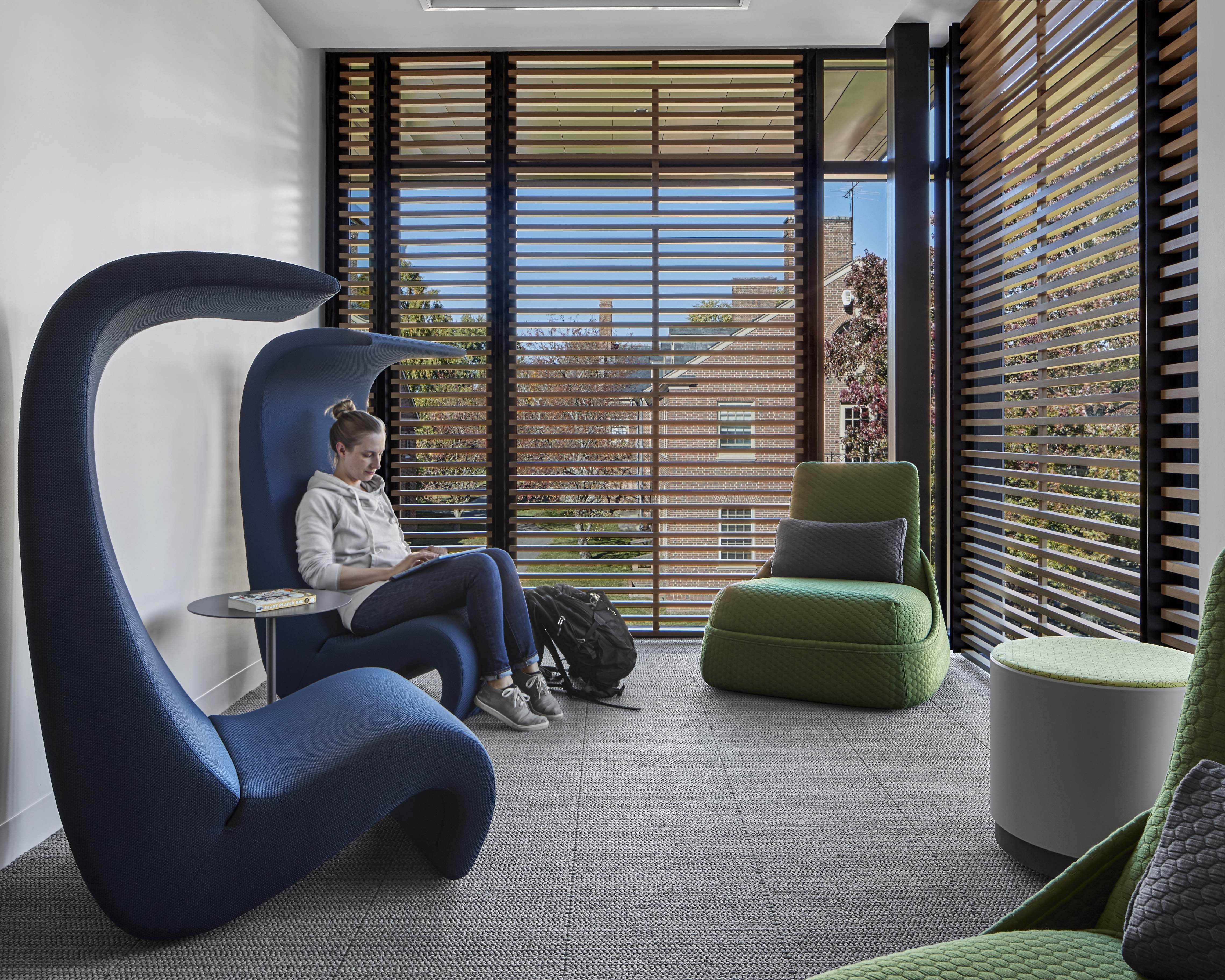 Image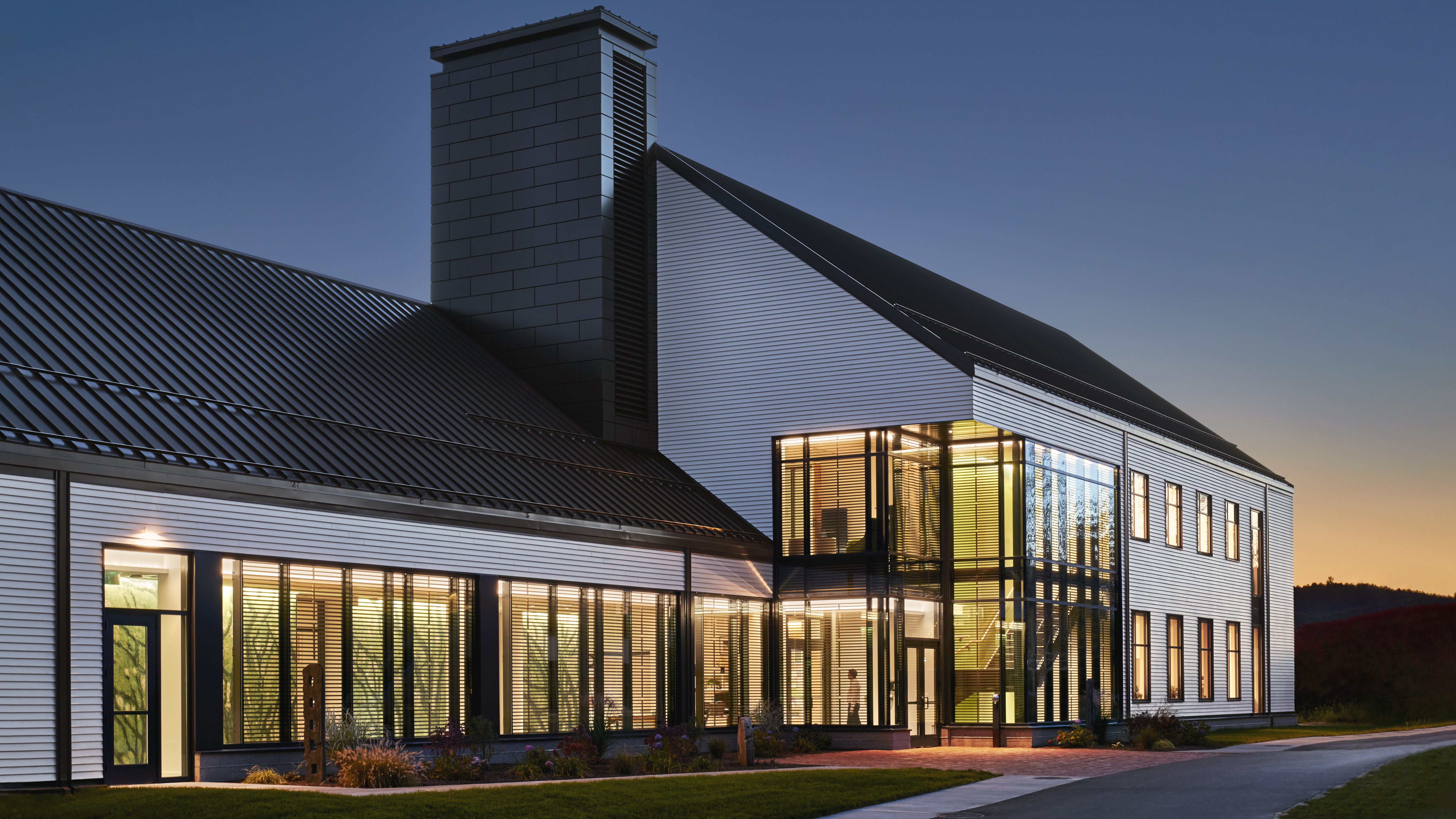 Regenerative design meets vernacular detailing
Simple, modern exterior detailing including elegant clapboard siding, recessed gutters and downspouts, and a mechanical exhaust that evokes residential chimneys, provides a fresh reinterpretation of the surrounding historic neighborhoods . The standing seam metal roof is carefully integrated with solar panels to gracefully blend regenerative design elements with vernacular forms.
Image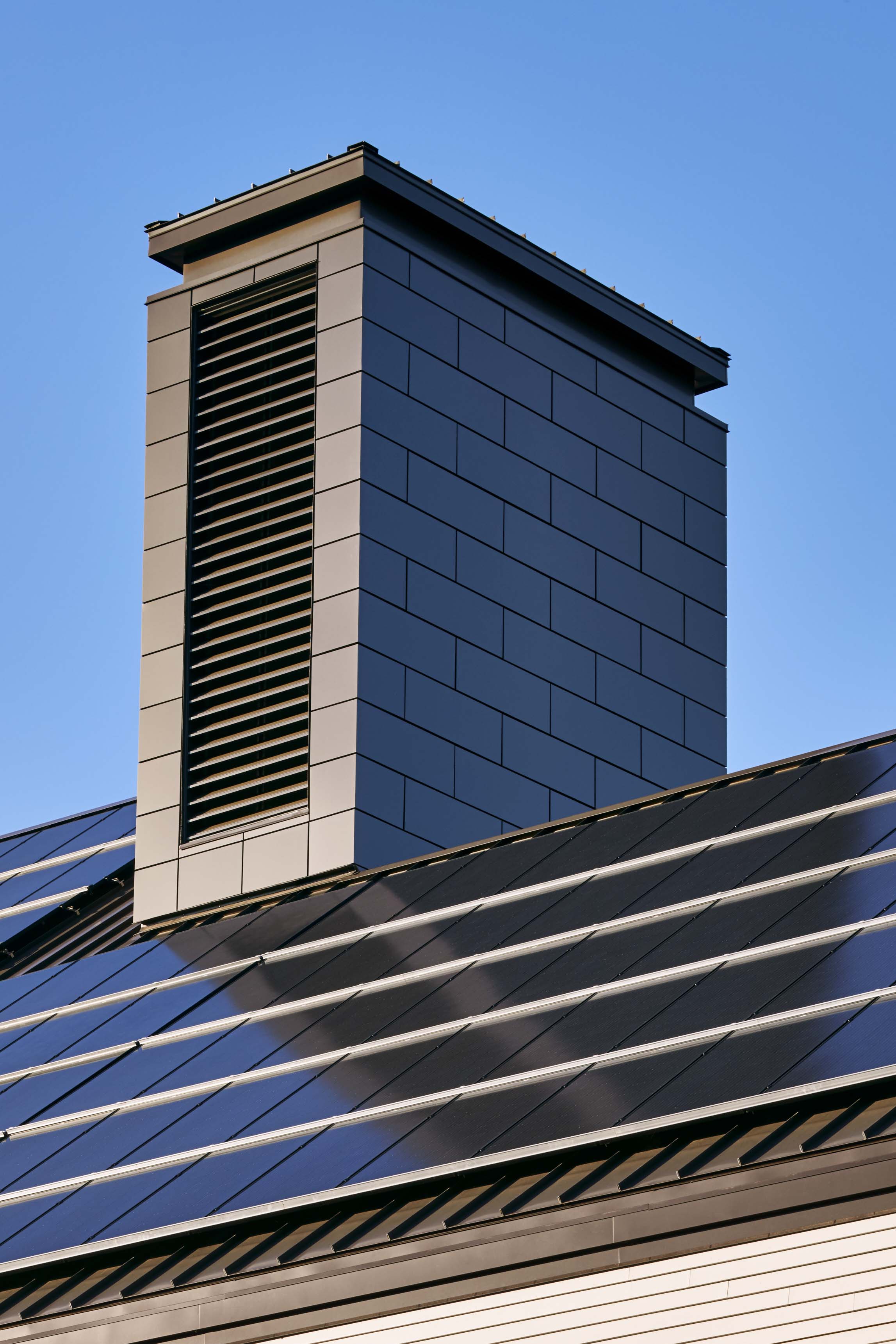 Image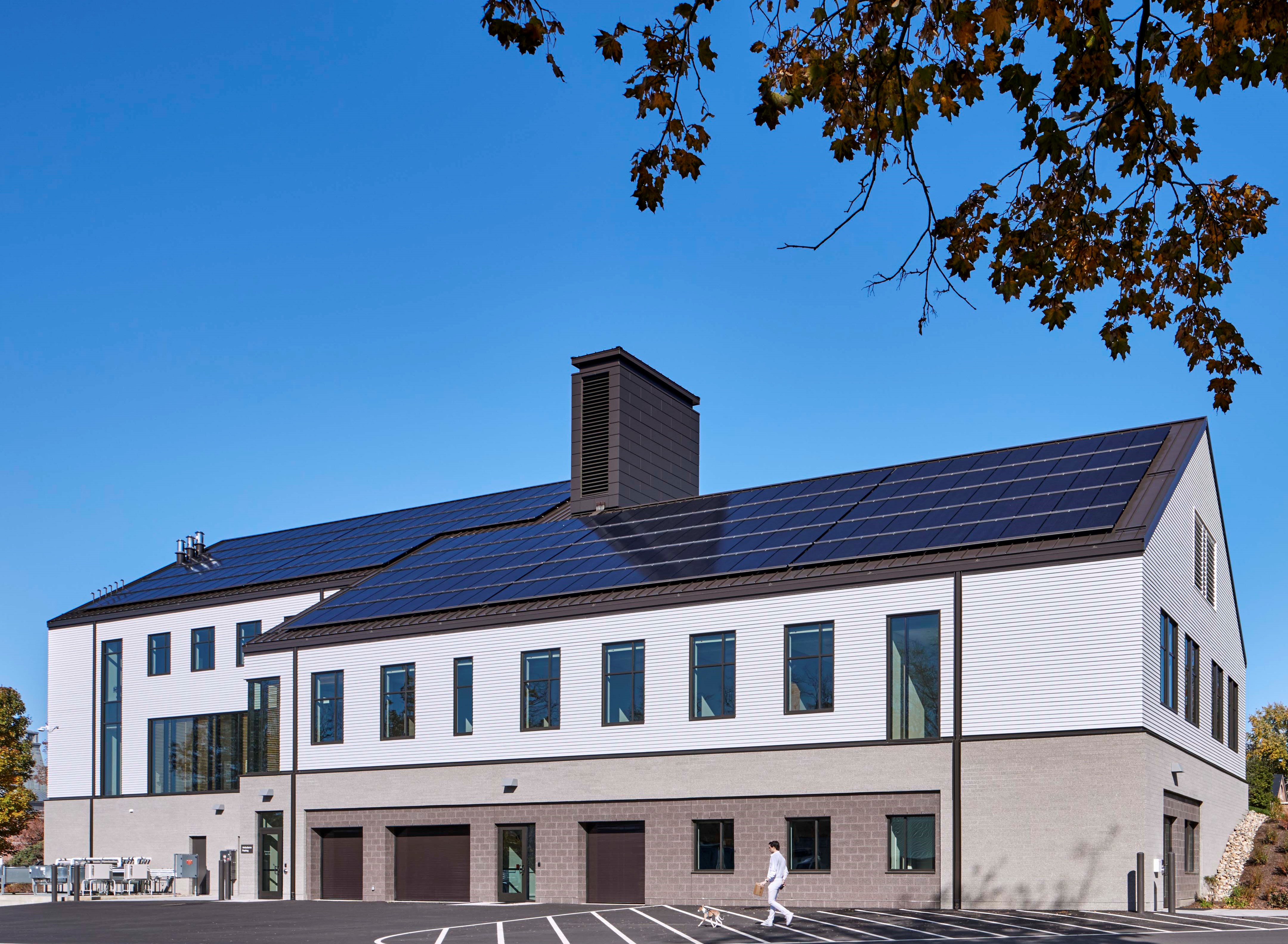 Image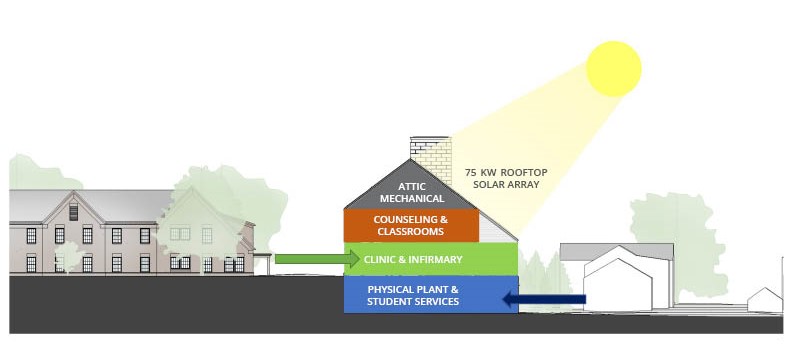 Photography: Robert Benson Photography
Project
D.S. Chen Center for Health and Wellness at Deerfield Academy
Awards
2020 AIA/Boston Society of Architects Design Awards, Healthcare Facilities Design Award
Redefining wellness / Deerfield Academy