Image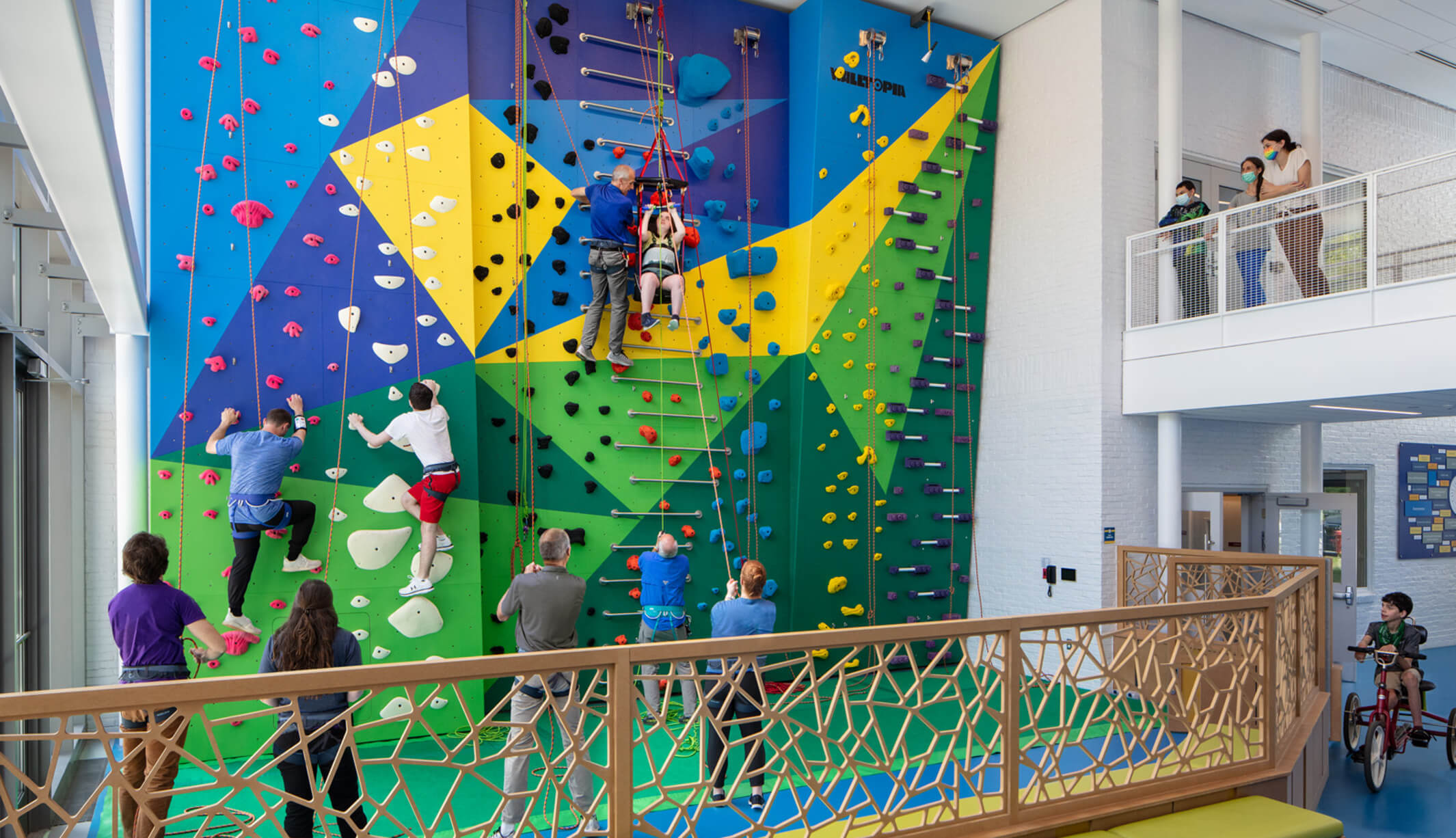 Presentation Mode
Image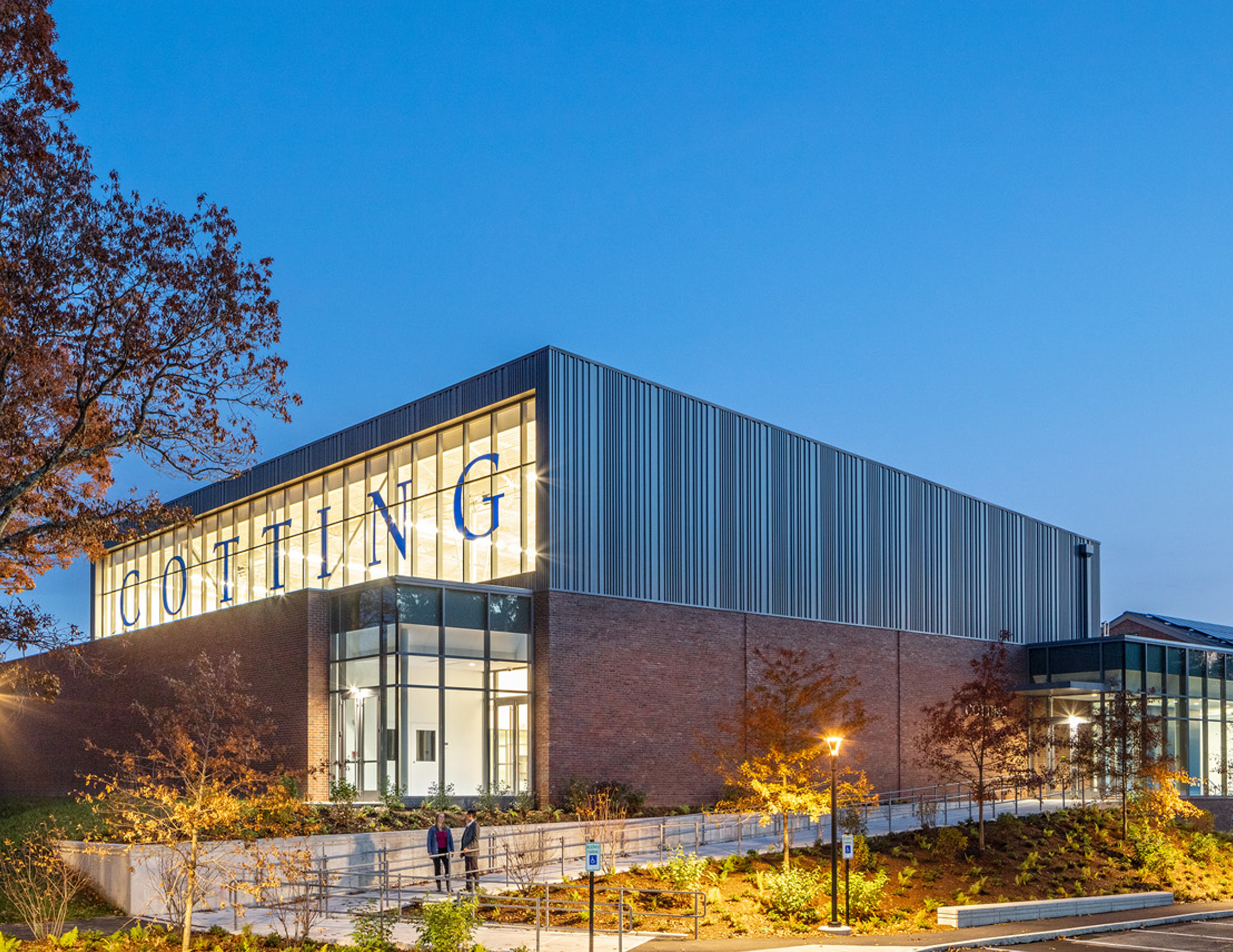 Visible to travelers on Route 2, the glassy new addition was sited to connect two existing dead-end corridors to provide easy access for students with mobility issues. The space provides both daylight and views of the surrounding natural landscape. The roof is gently sloped to provide the optimal angle for future solar panels. Inside, the finish palette creates an upbeat environment, using fresh vibrant hues found in the outdoors.
Image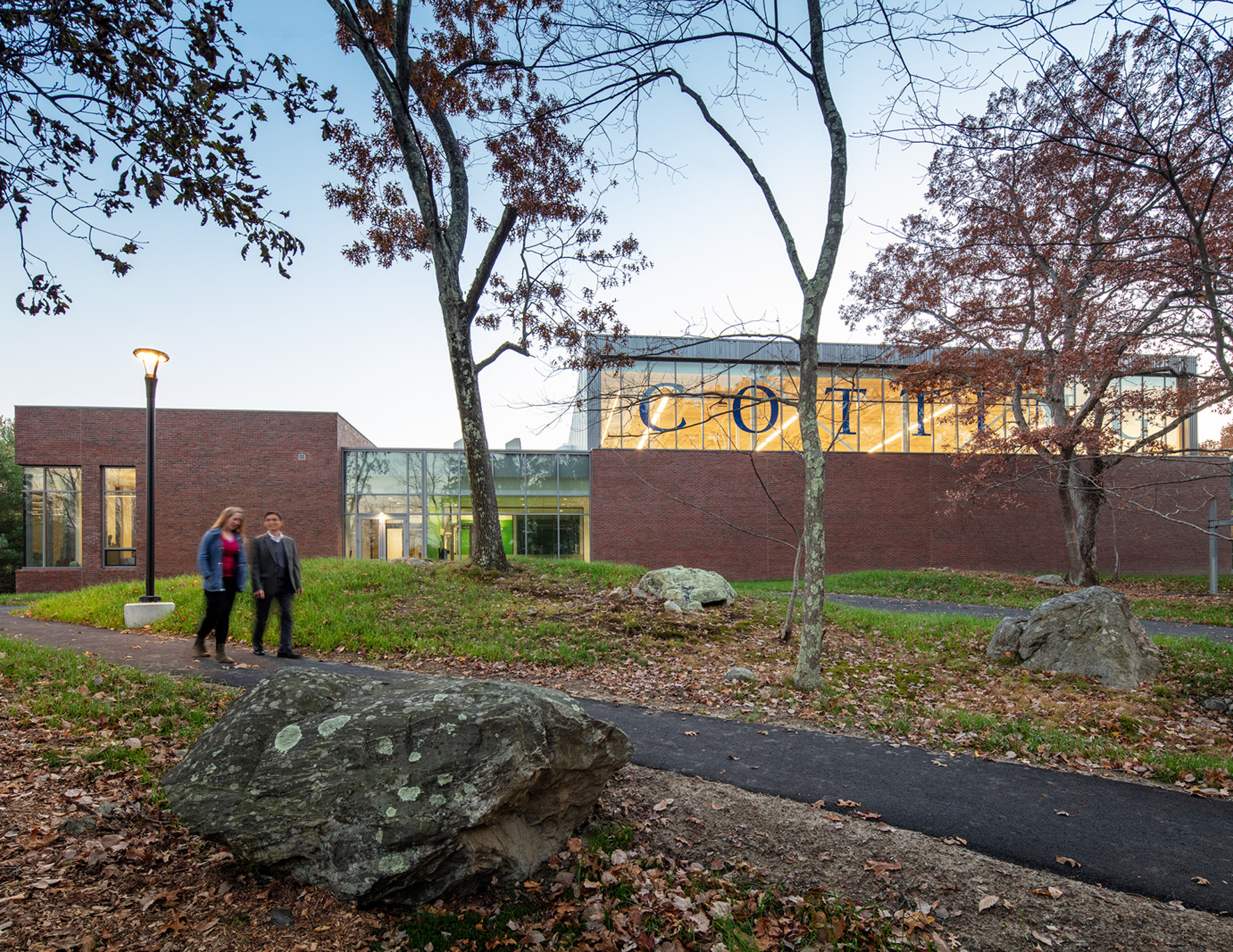 Image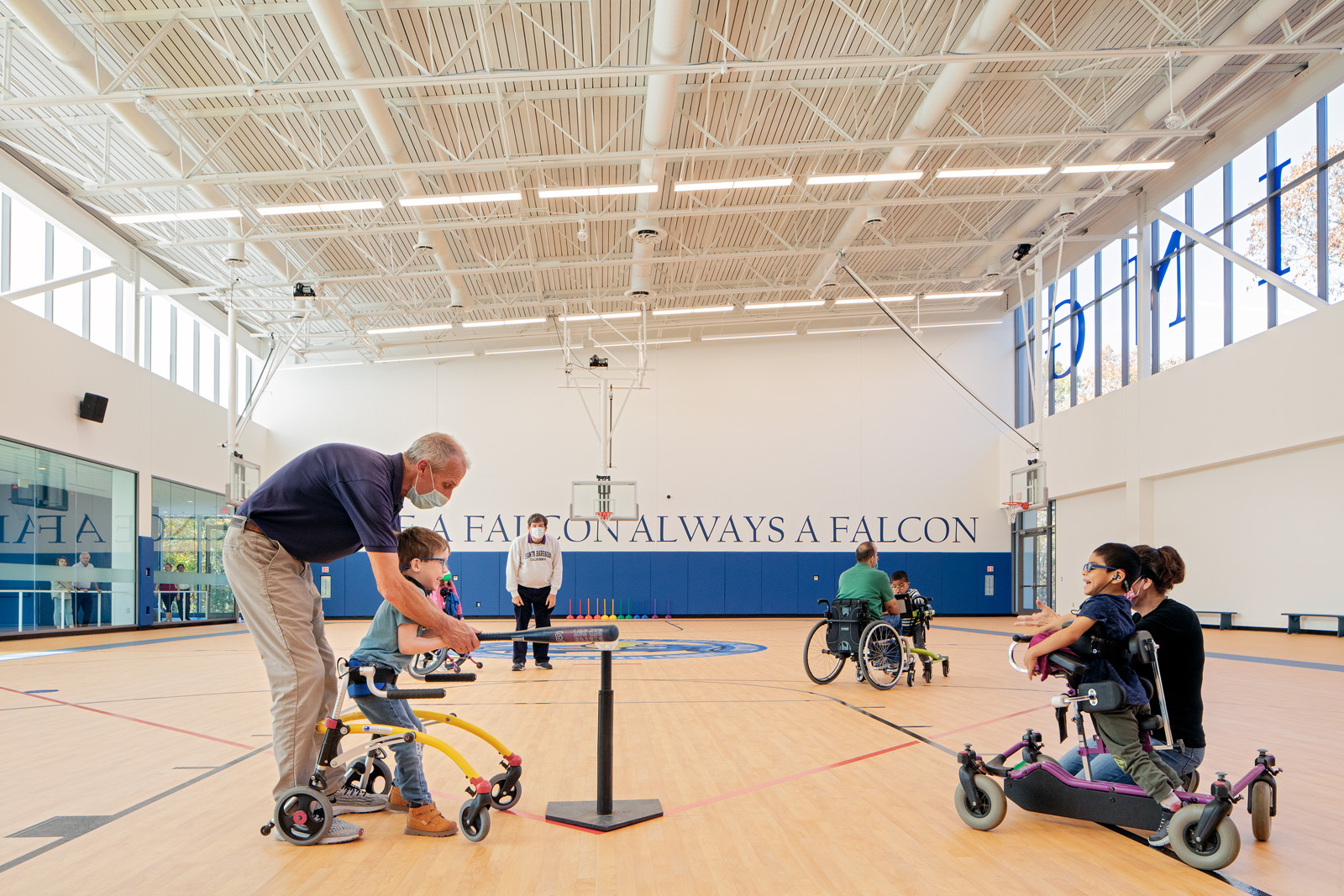 The new gym, bowling lanes, fitness center and adaptive climbing wall give students opportunities to engage with peers in a safe and stimulating setting unavailable to them outside of school or in their home communities.
The Campus Center is a one-of-a-kind resource for the entire Cotting community. We were able to seamlessly integrate this new space into our existing programs, and it is wonderful to see our students thrive in a new environment, whether they are exploring creativity in art class, cheering on the Falcons basketball team or gathering together for a celebratory event.
Bridget Irish, President, Cotting School
Image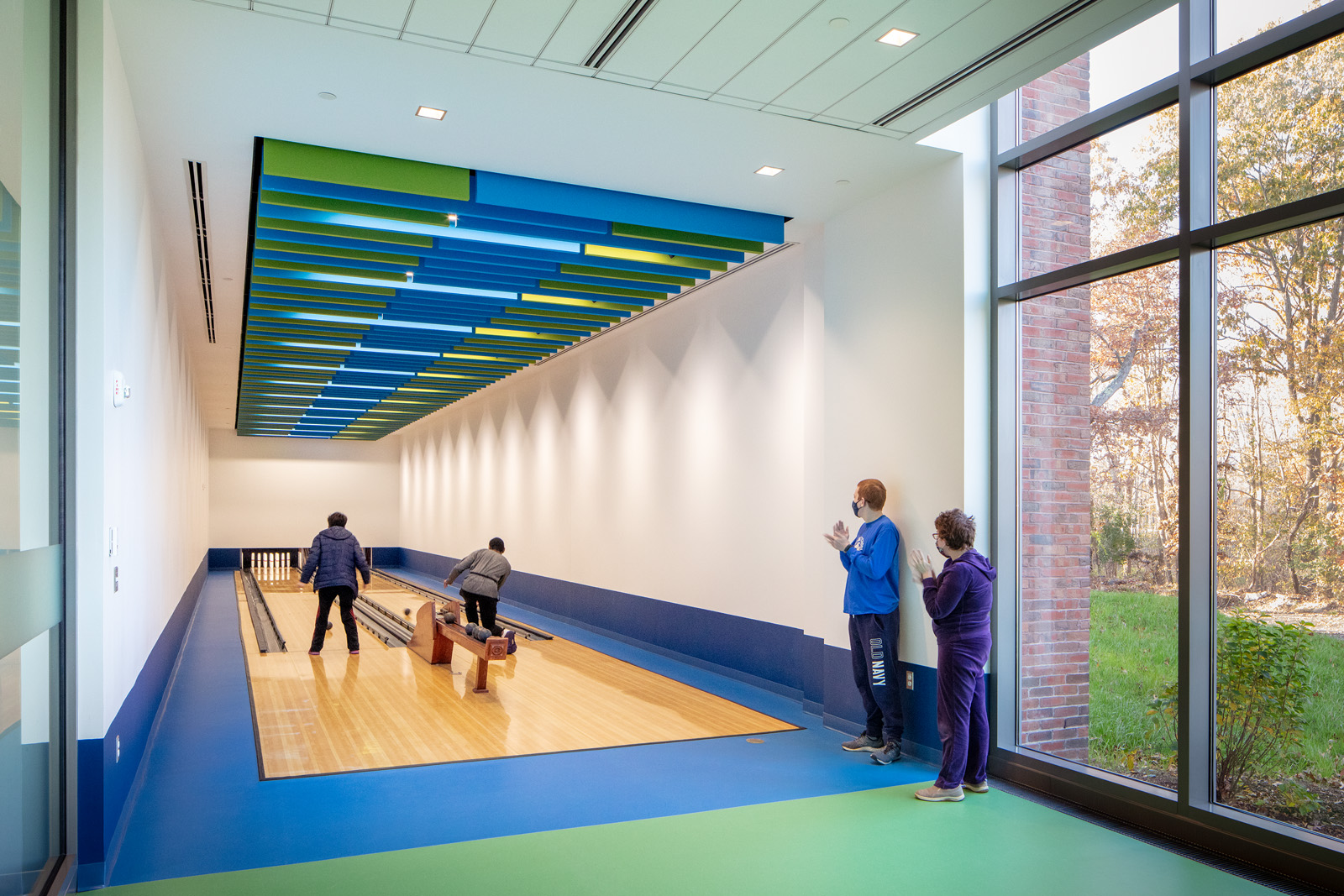 Image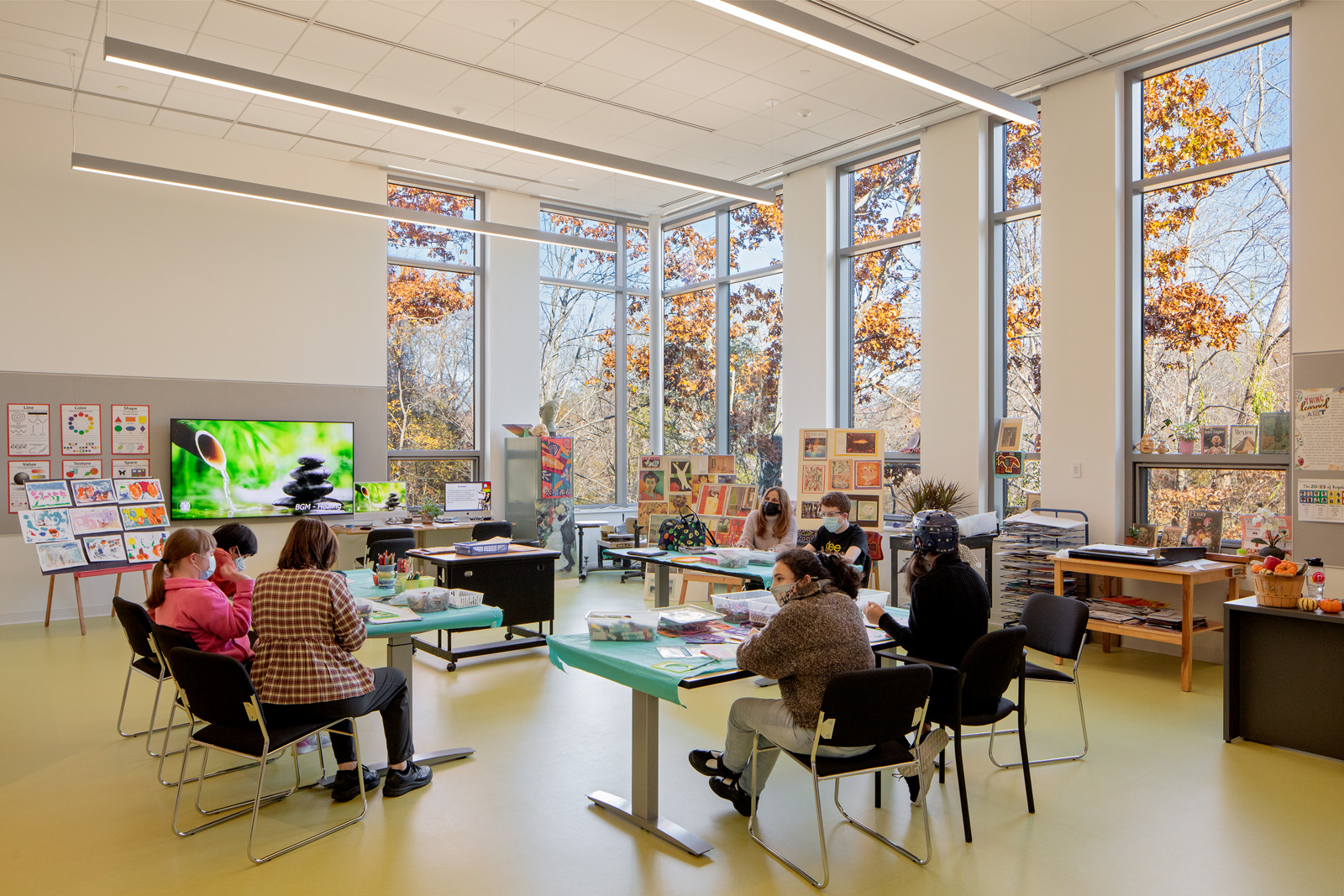 In addition to the various athletic programs, the new space includes visual and performing arts rooms designed to nurture students' creativity, promote self-expression, and foster the development of art appreciation.
Image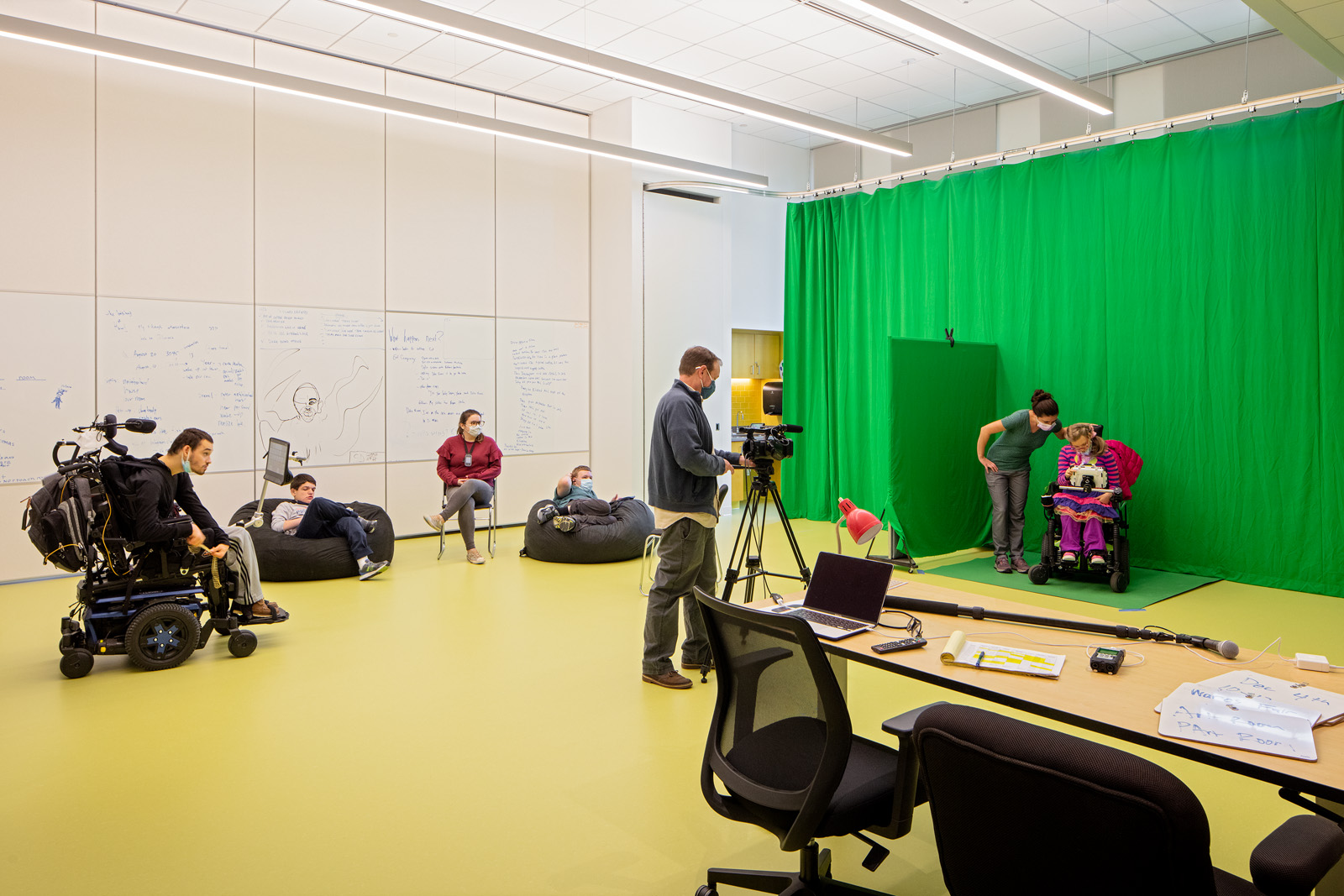 Image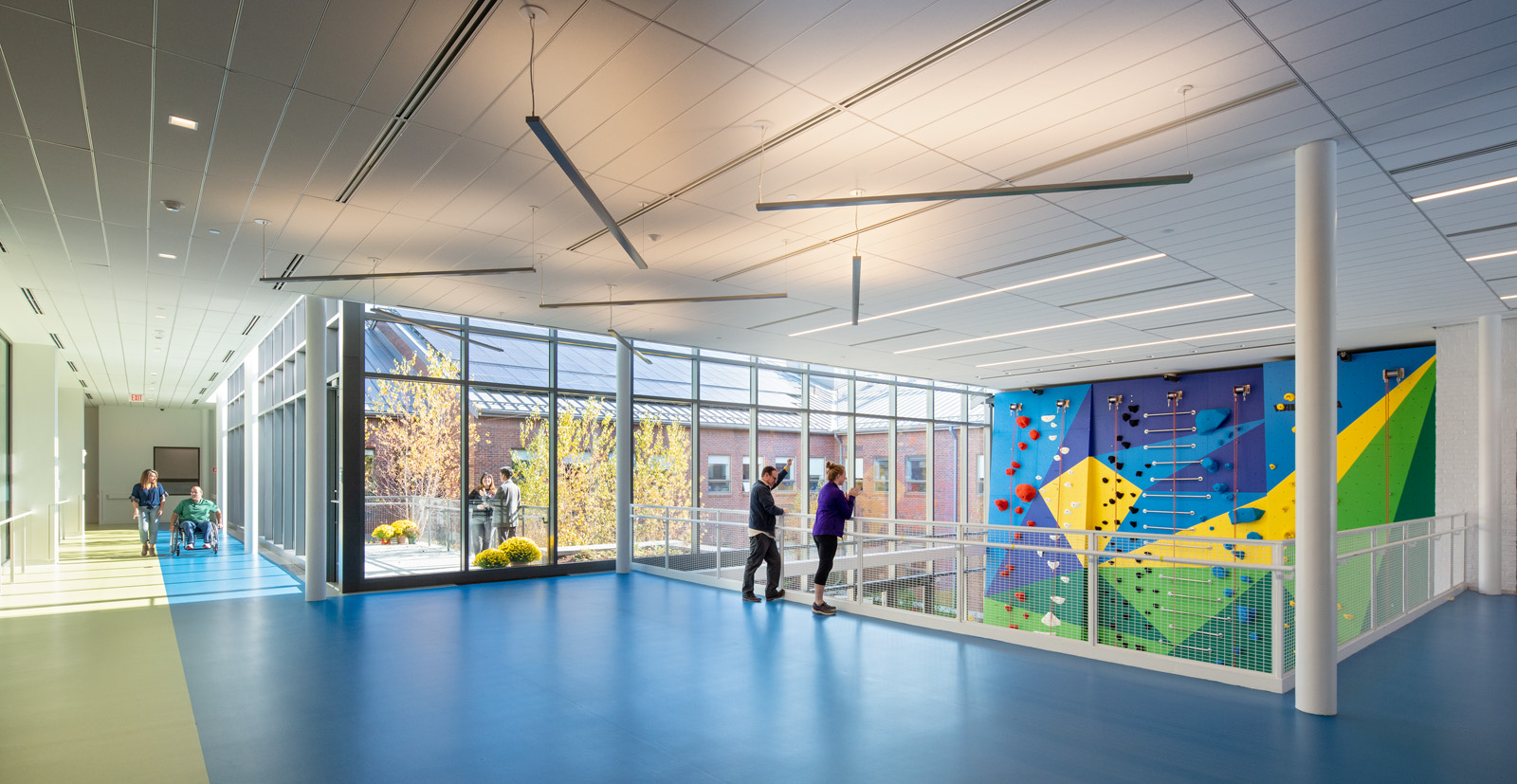 Bridging indoor and outdoor, the new addition encloses a peaceful contemplative garden that connects to both the climbing wall and the existing medical clinic. With extensive collaboration, Cotting School's faculty and staff, ensured each space was designed to be as inclusive as possible. As an example, the design team met with visual cognition staff to discuss color and pattern, and how they could be used to help students better navigate spaces while minimizing any negative cognitive impacts.
The new campus center serves Cotting's community of students and alumni with athletic and arts spaces designed for all - embodying the school's creed "Once a Falcon, Always a Falcon!"
Yunbin Park, AIA, KIRA, LEED AP BD+C
Image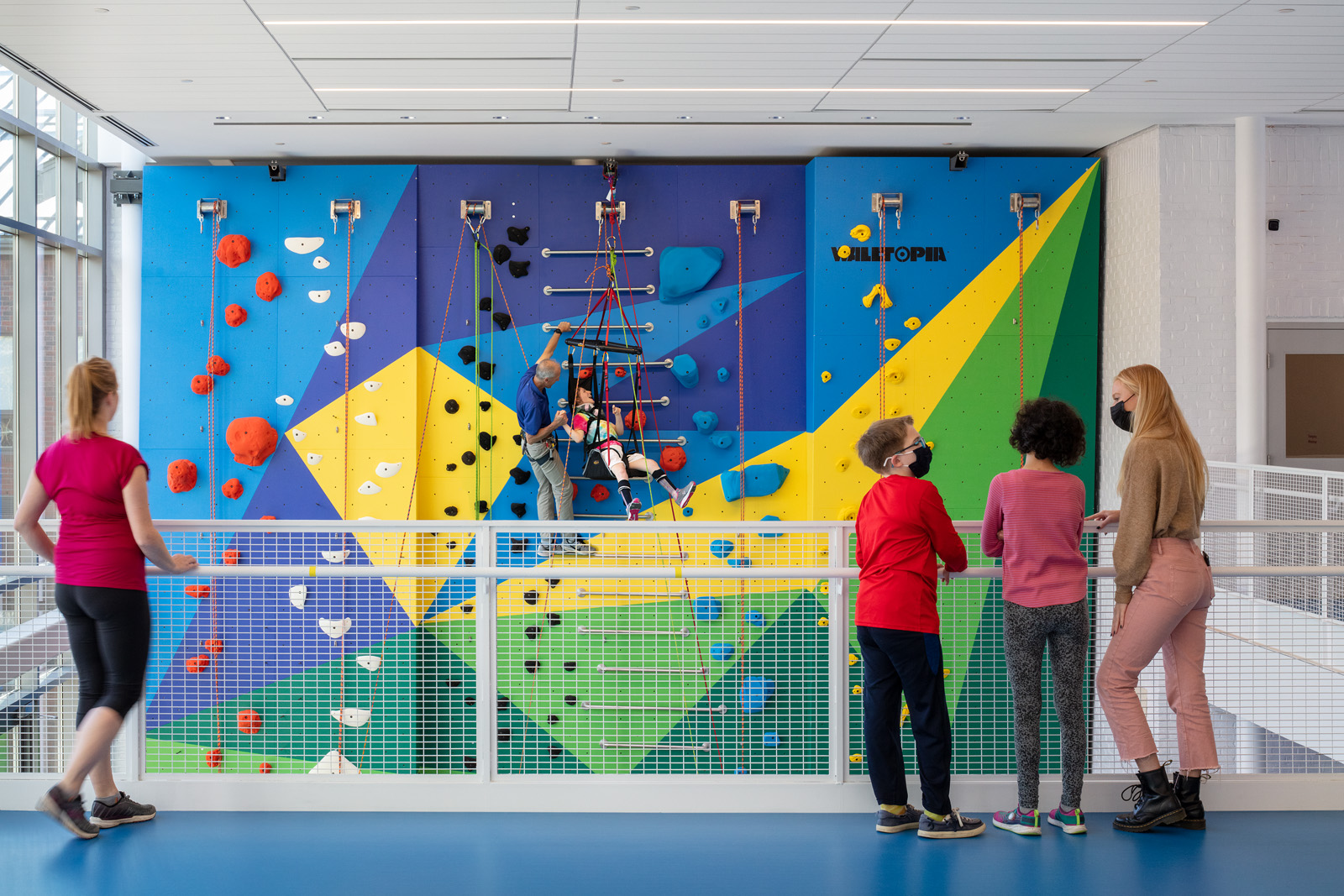 Decorated with a custom abstract pattern that recalls forest, mountains and sky, the adaptive climbing wall includes various routes for students with different physical challenges, including those in wheelchairs, to participate.
Image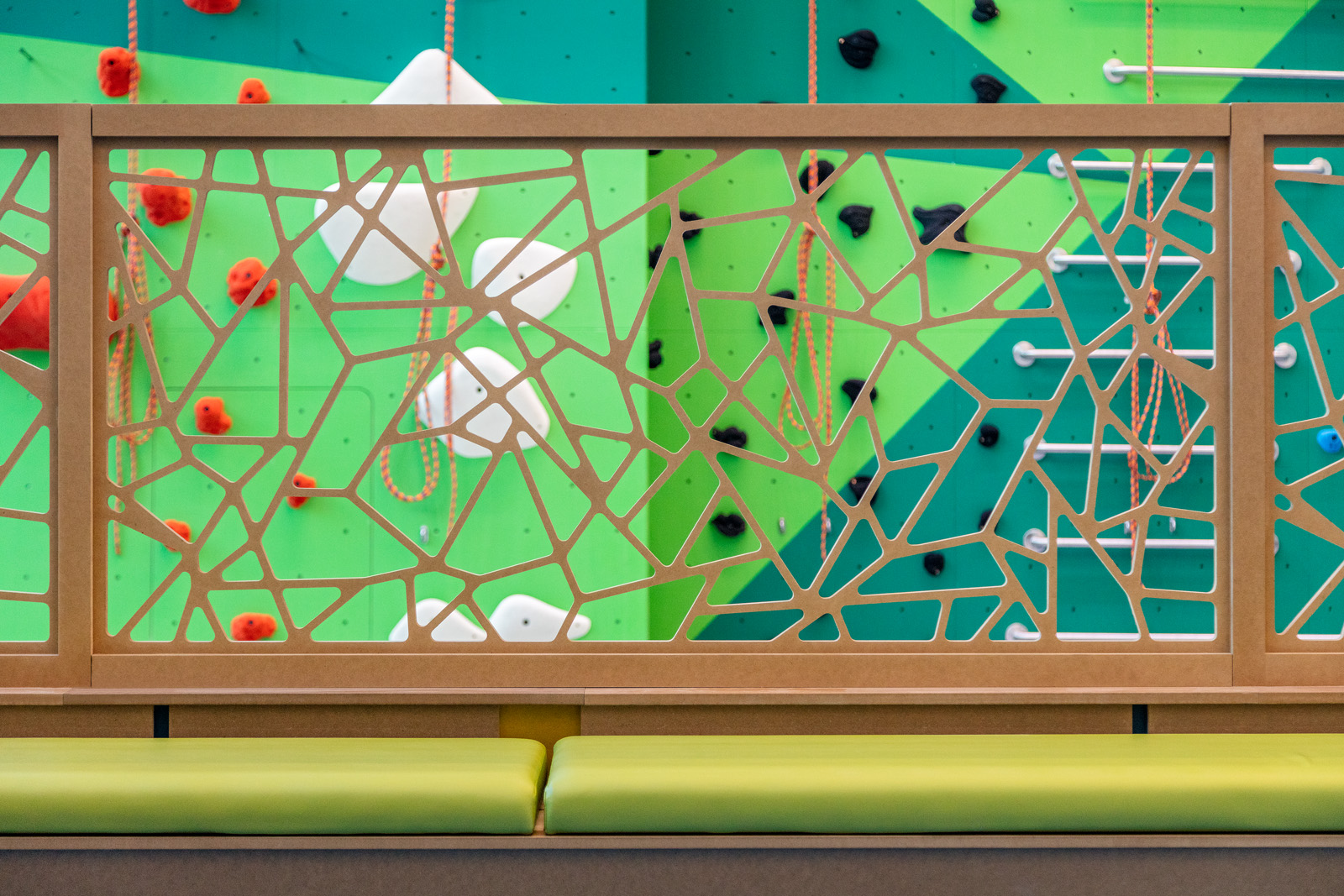 Image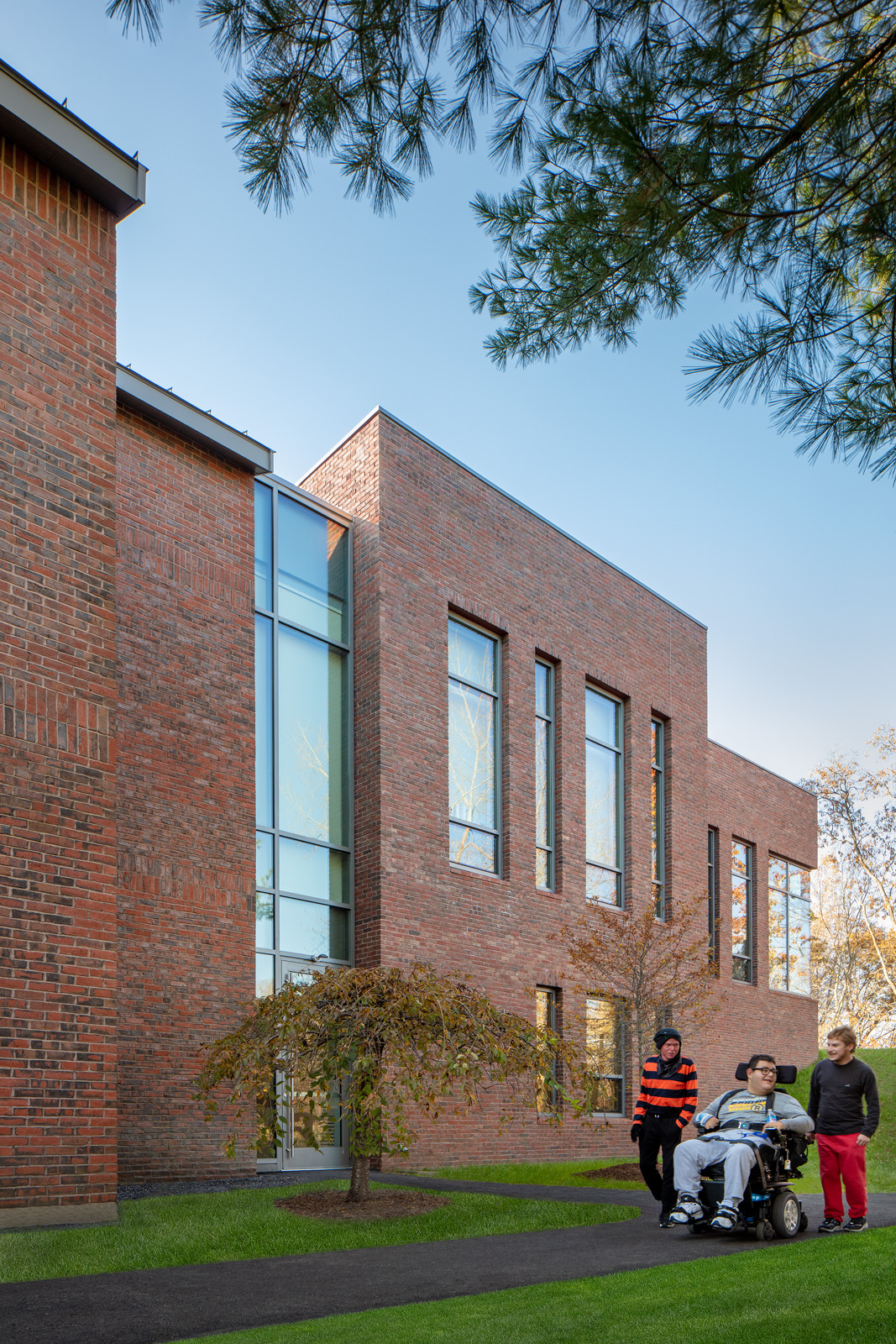 Image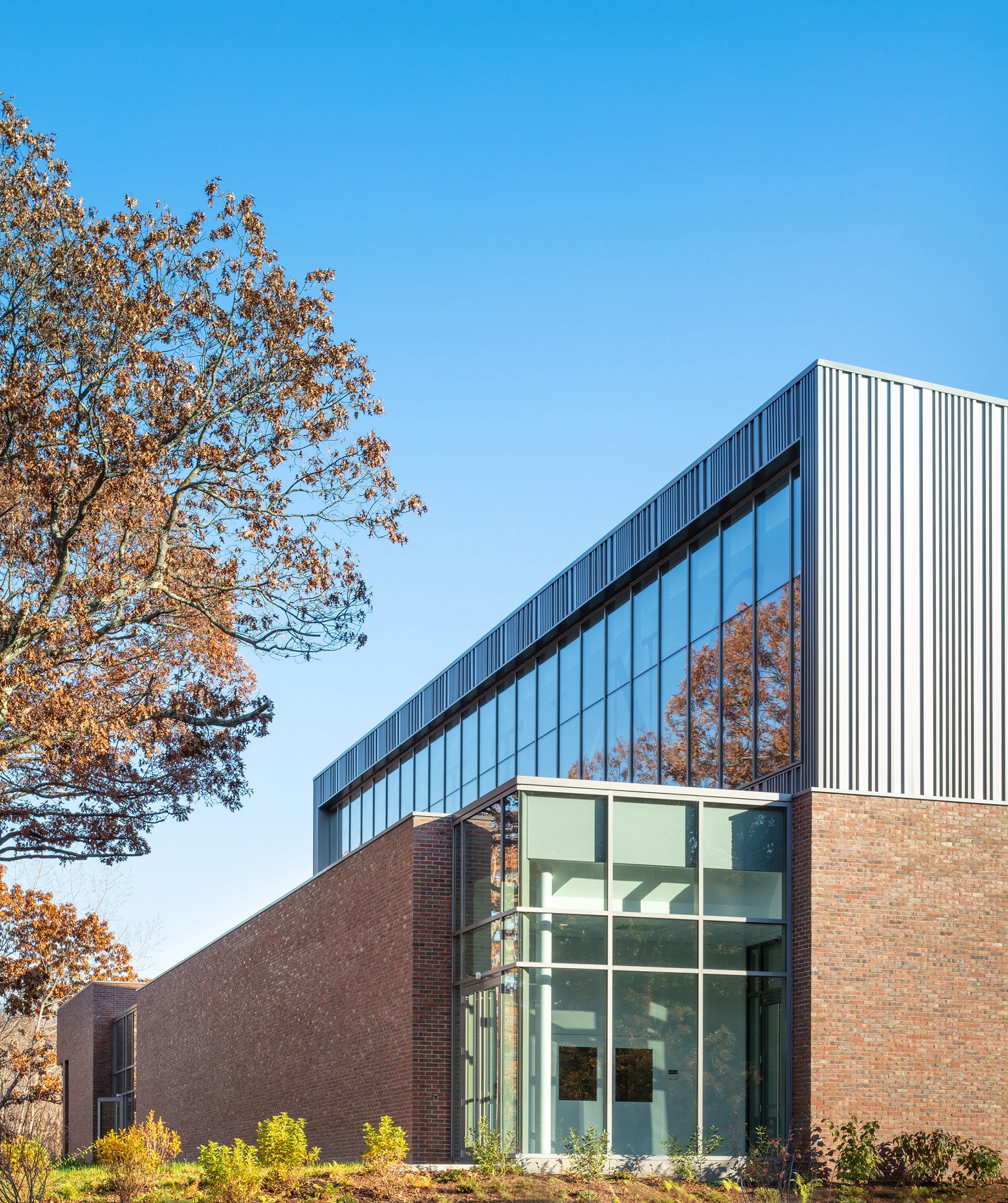 Photography: Andy Caulfield Photography
Project
Campus Center Athletics Addition at Cotting School
Awards
2022 ABC Massachusetts Chapter Excellence in Construction Award
2022 ENR, New England Regional, Best Project in K-12 Education
2022 CMAA New England Project Achievement Award, Building Renovation Project less than 30M
Inclusivity in Athletics / Cotting School