Development and discovery at Fort Devens
Image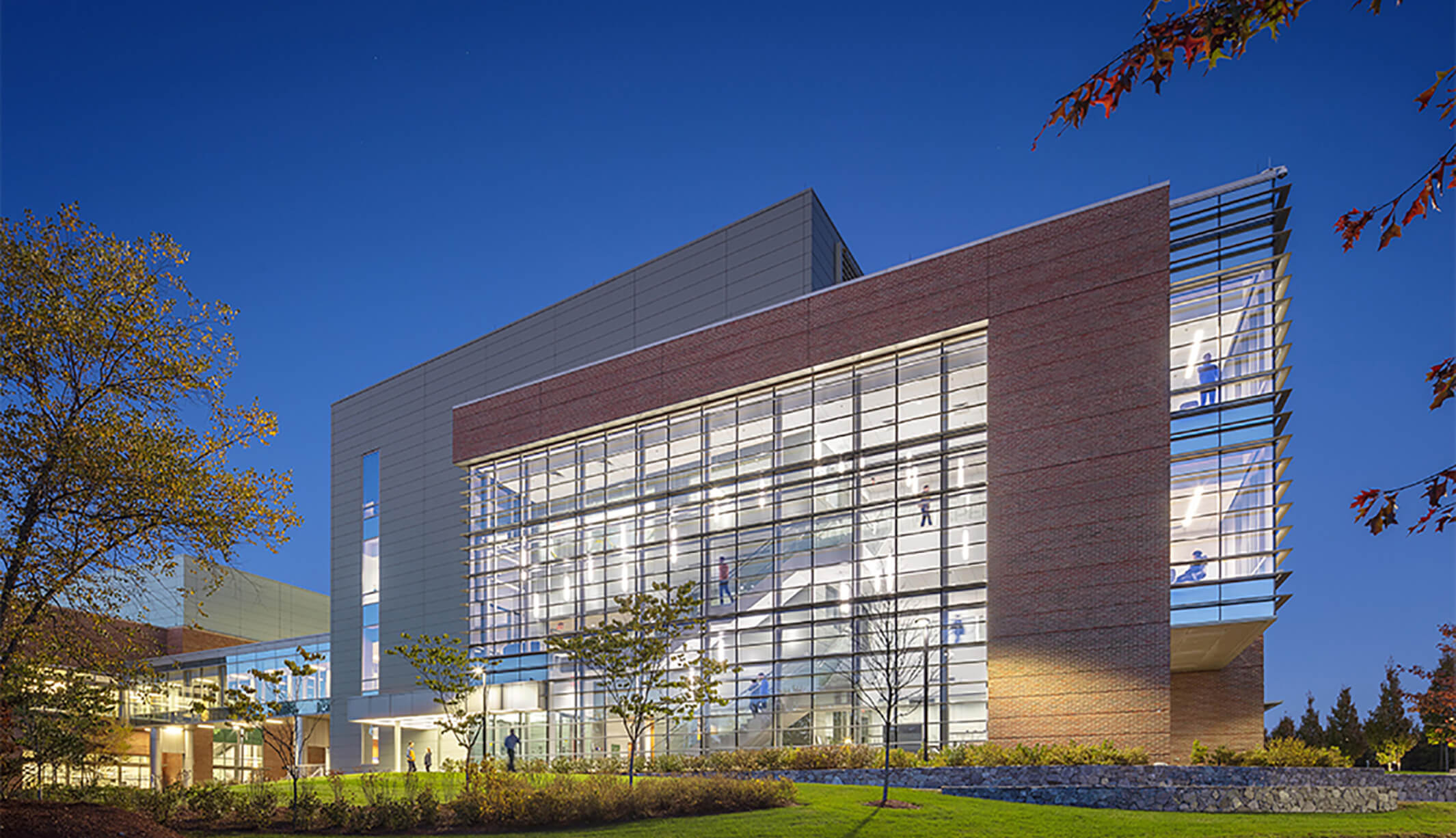 Presentation Mode
Image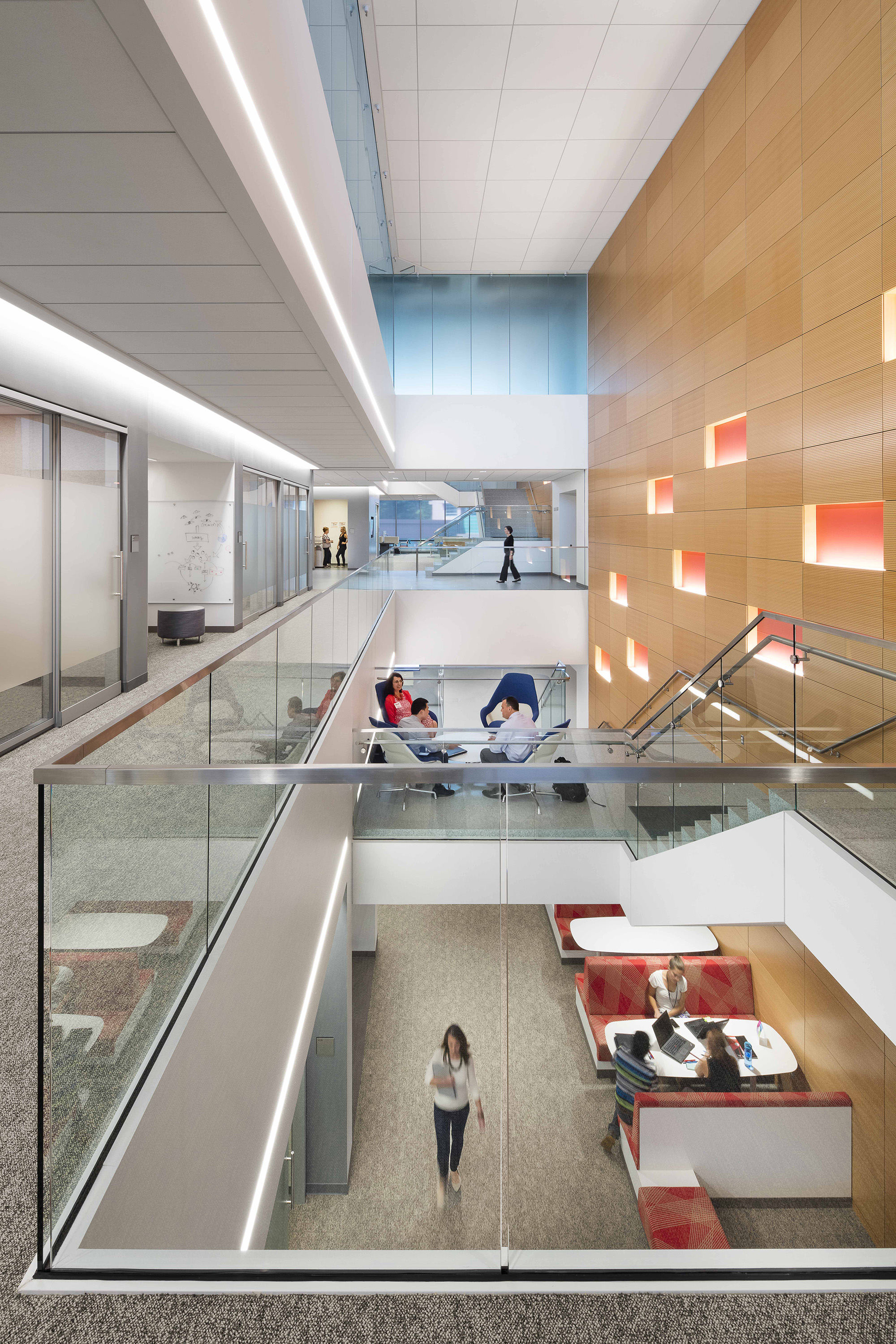 Green light
With sustainability as a central goal, the facility was sited to maximize beneficial solar exposure, allowing for an abundance of natural light throughout the space, as well as minimal energy consumption. Glass partitions at the labs and high ceilings with reflective light shelves in offices allow light to reach deep into the building, allowing for exterior views  from most occupied spaces. The BDB has received Leadership in Energy and Environmental Design (LEED®) Silver certification for energy and environmental design.
Biologics are increasingly important in the treatment of serious diseases, and a rapidly growing part of our company's pipeline of potential new therapies.
Lou Schmukler, Executive Vice President and President, Global Product Development & Supply, Bristol Myers Squibb
Image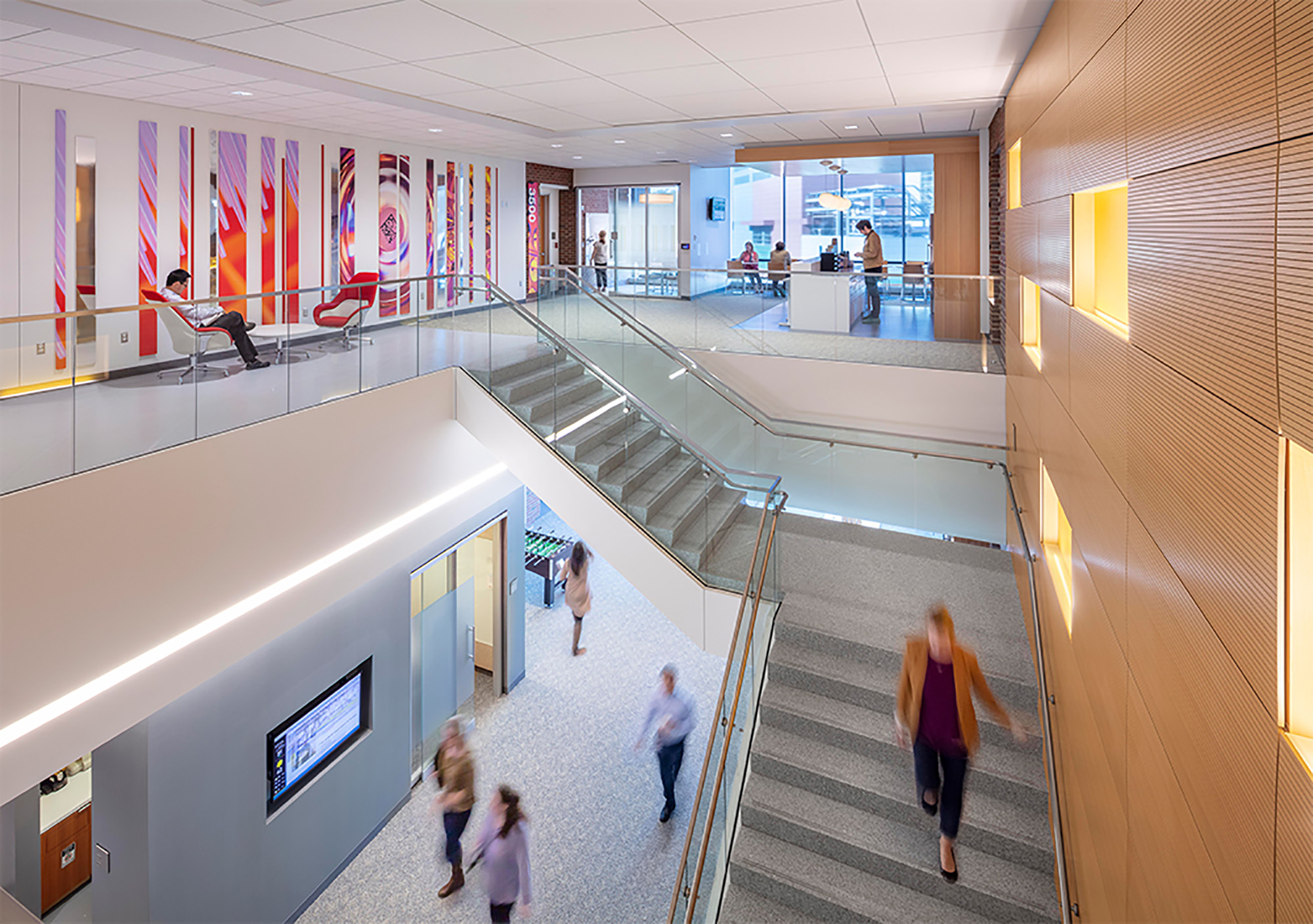 Collaborative to the core
Flooded with natural light and interconnected by central stairways, vertical collaborative cores situated between each lab sector provide a visual connection on all three floors, and physically link two floors to each other, and promote further interaction. The building's circulation design requires scientists to pass through the collaboration zones to reach different lab sectors, further connecting teams on a daily basis.
Image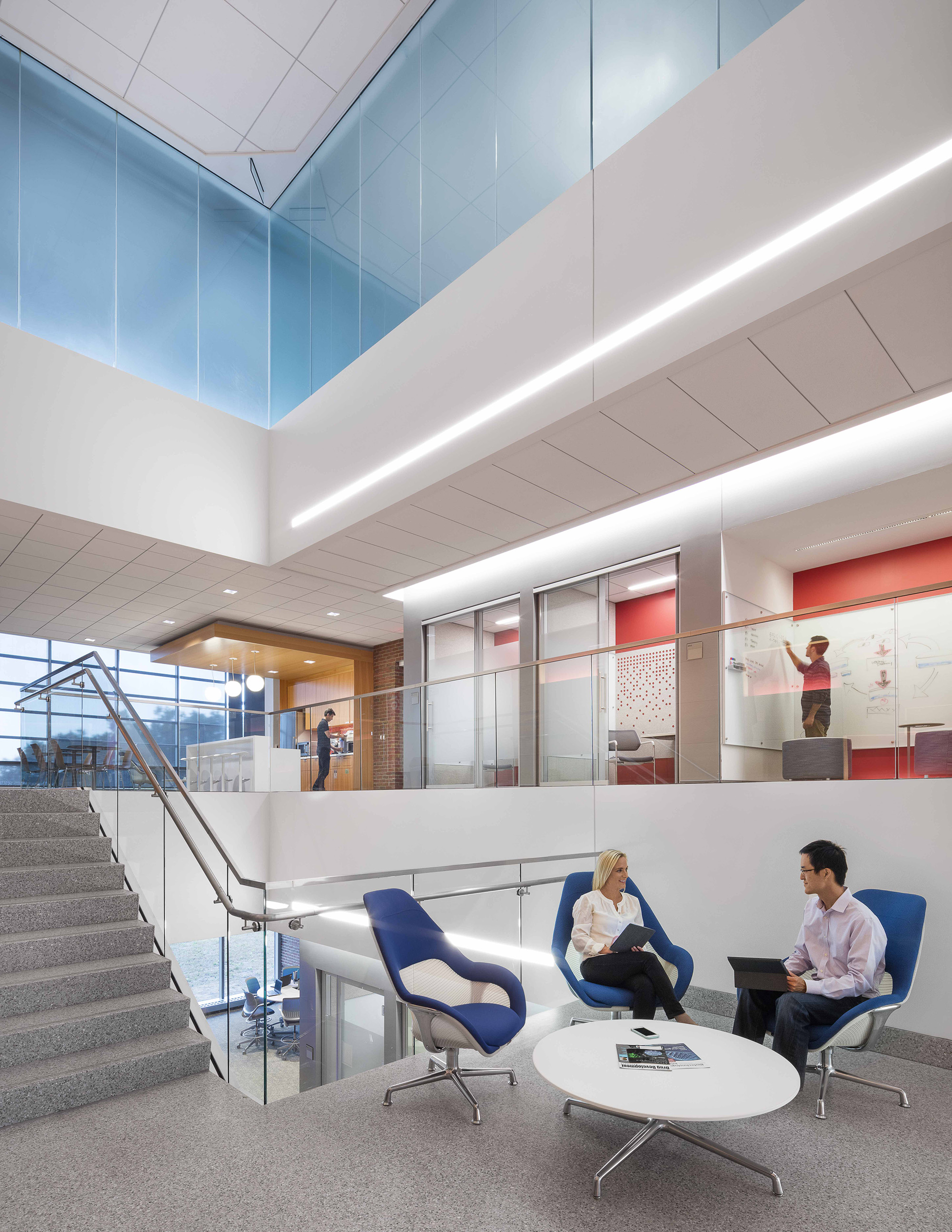 Image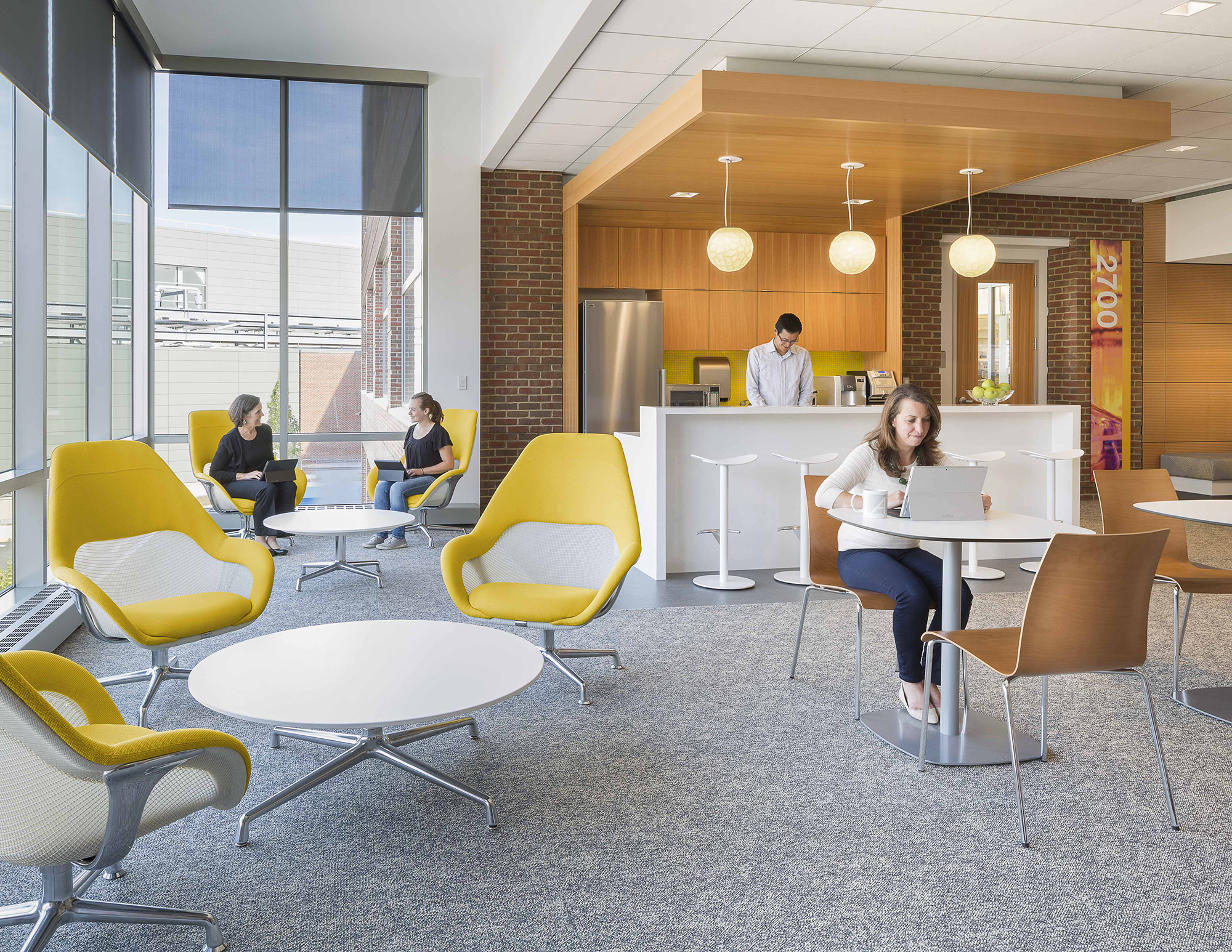 Meeting spaces that meet needs
A variety of conference and huddle rooms - each configured with glazed acoustic panel finishes, white board surfaces, and demountable partition wall systems - are dispersed throughout each collaboration zone. Glass walls provide sightlines throughout the space, while breakout areas and lounges serve as casual and formal gathering spaces for impromptu meetings and discussions among scientists.
Image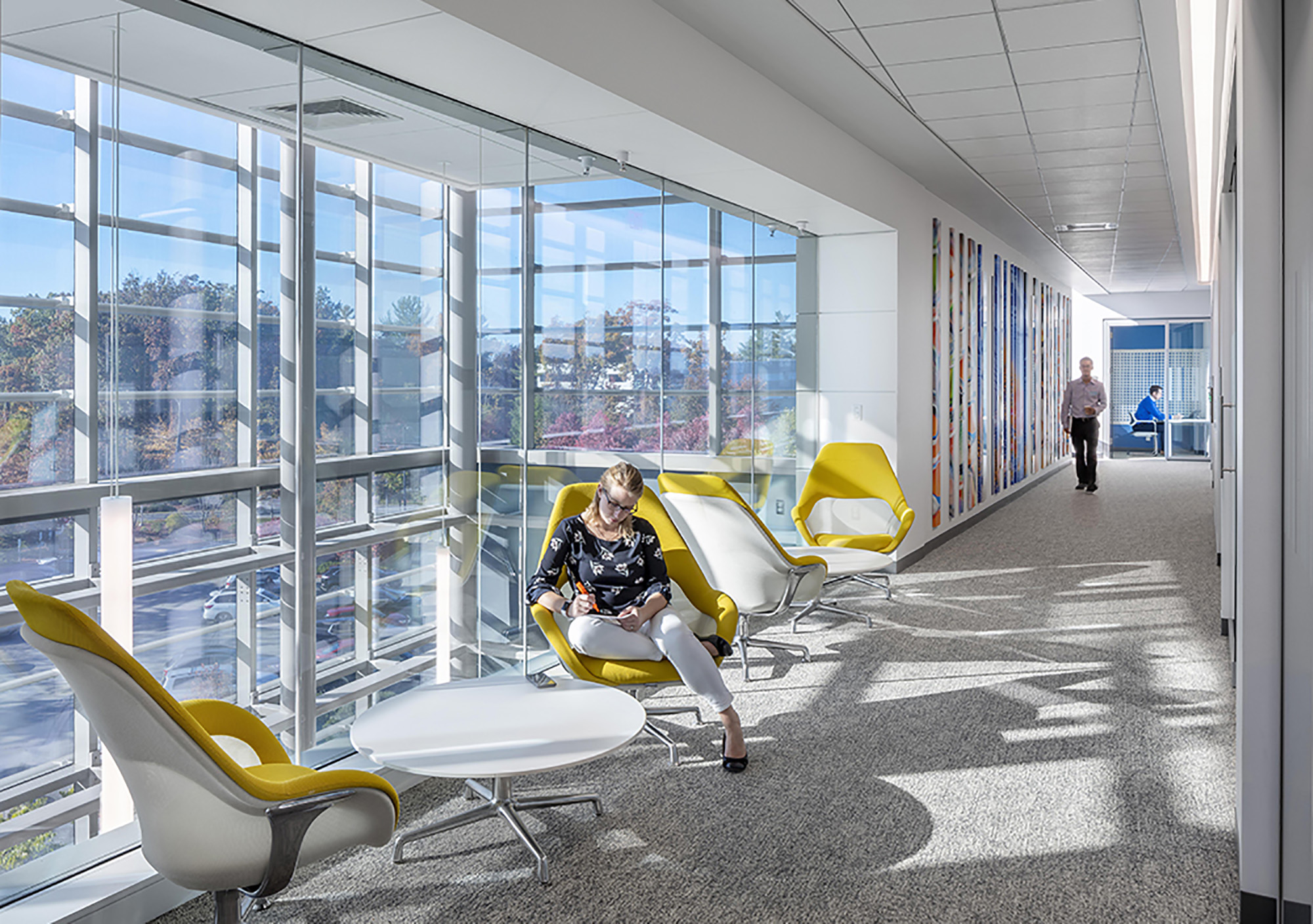 Image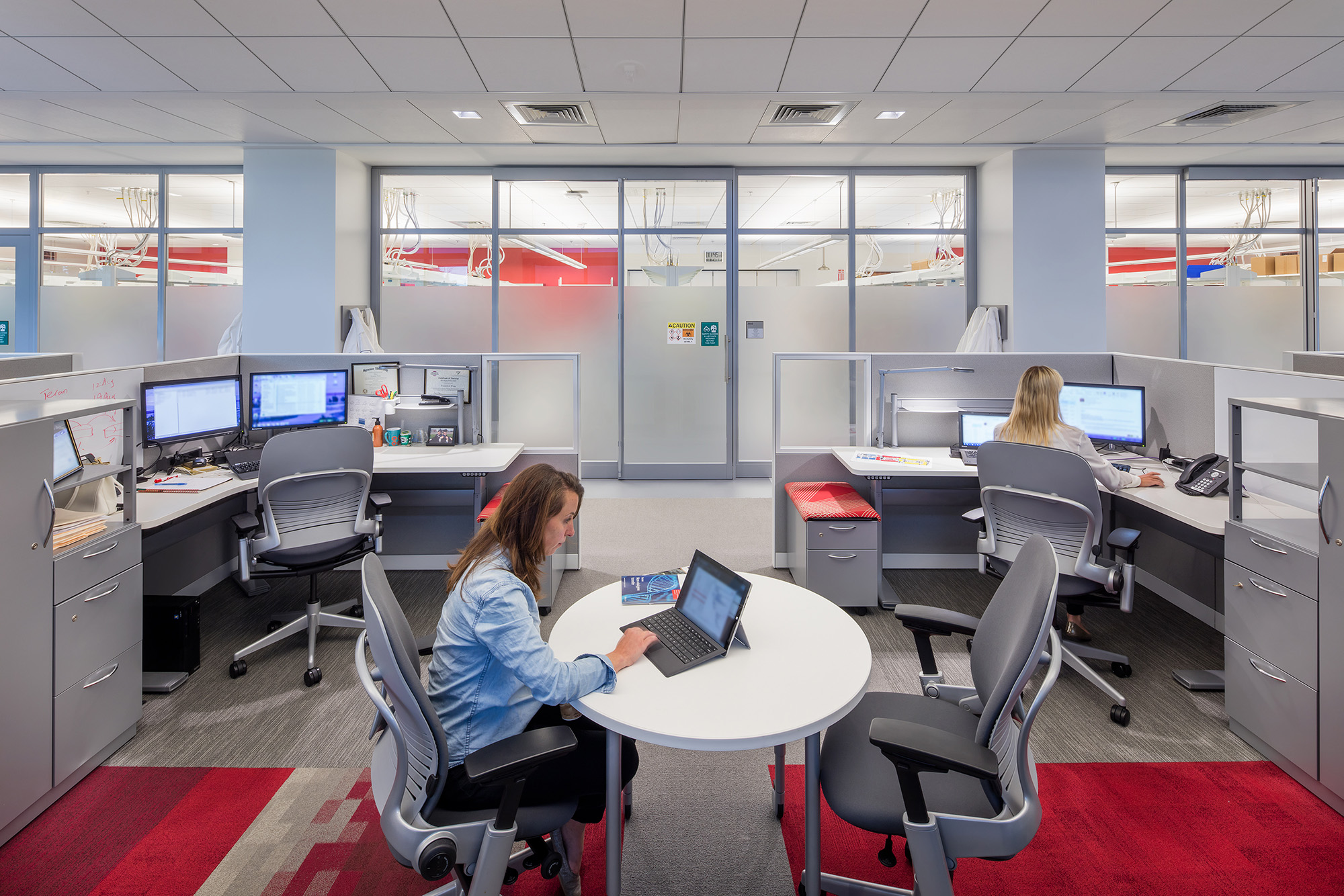 Workspace connection
Thinking beyond the traditional office-area layout, ARC developed a more interactive workspace design to facilitate maximum collaboration between researchers. In three major lab sectors, perimeter workstation zones utilize open office furnishings that also incorporate small group tables to promote immediate team collaboration. With the workstation zones placed opposite their associated labs, teams have direct access to the labs as well as constant contact between colleagues and co-workers.
Image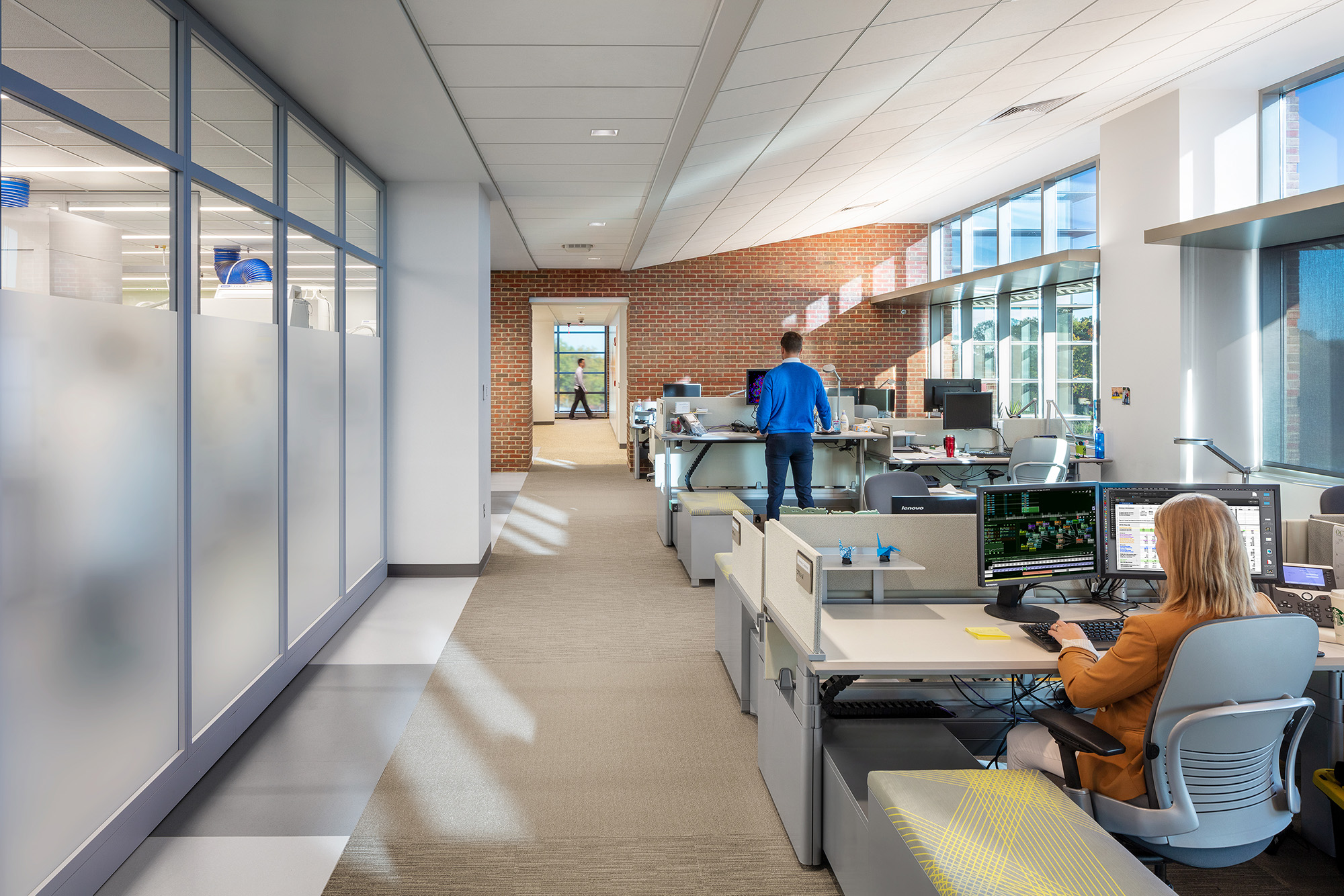 Bringing together biologics development and clinical and commercial manufacturing on one campus will help accelerate innovative medicines for patients worldwide.
Lou Schmukler, Executive Vice President and President, Global Product Development & Supply Bristol Myers Squibb
Image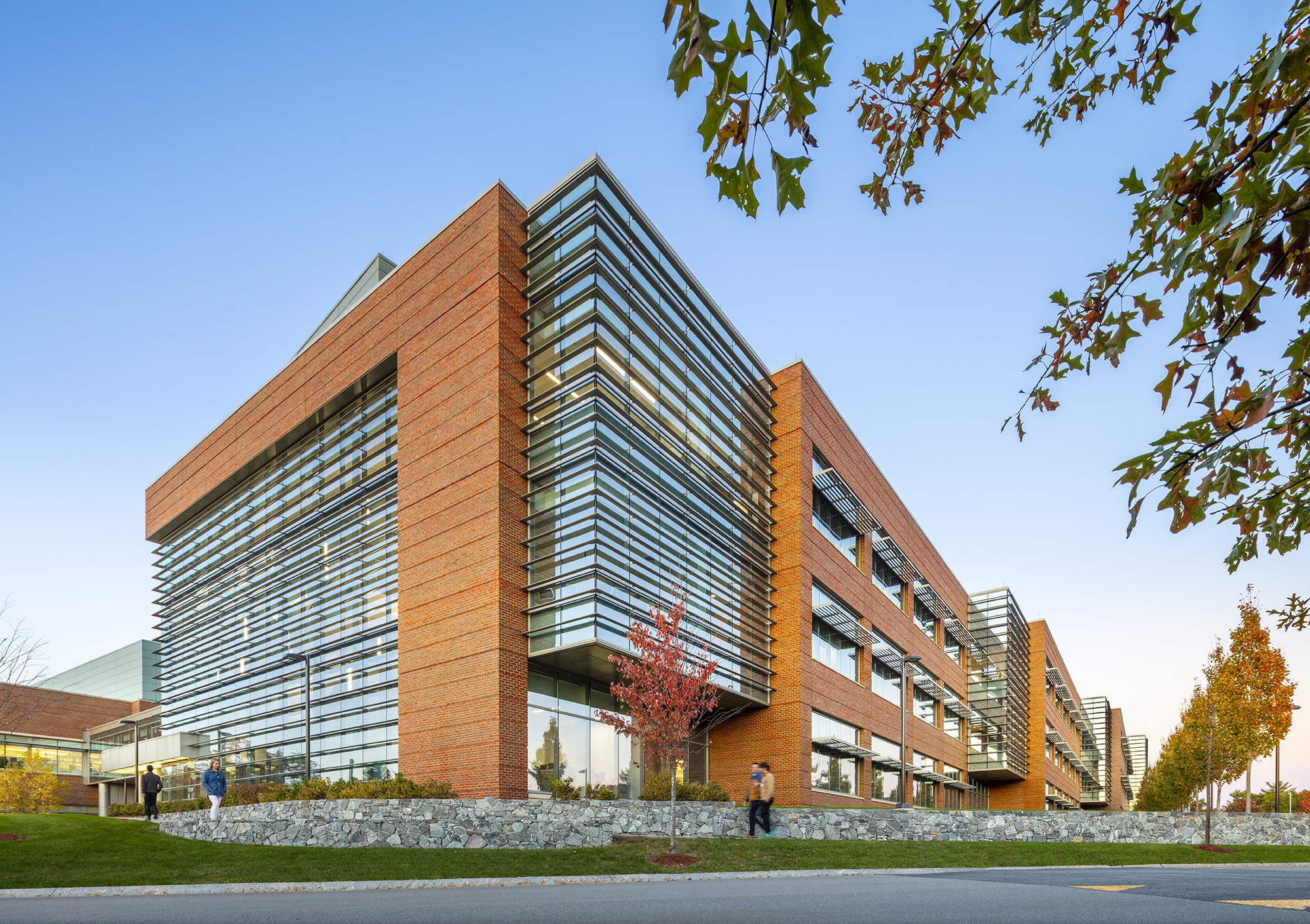 The BDB is located at Bristol Myers Squibb's Devens Campus, a former U.S. Army post that served as a training and staging facility during World Wars I and II. 
Image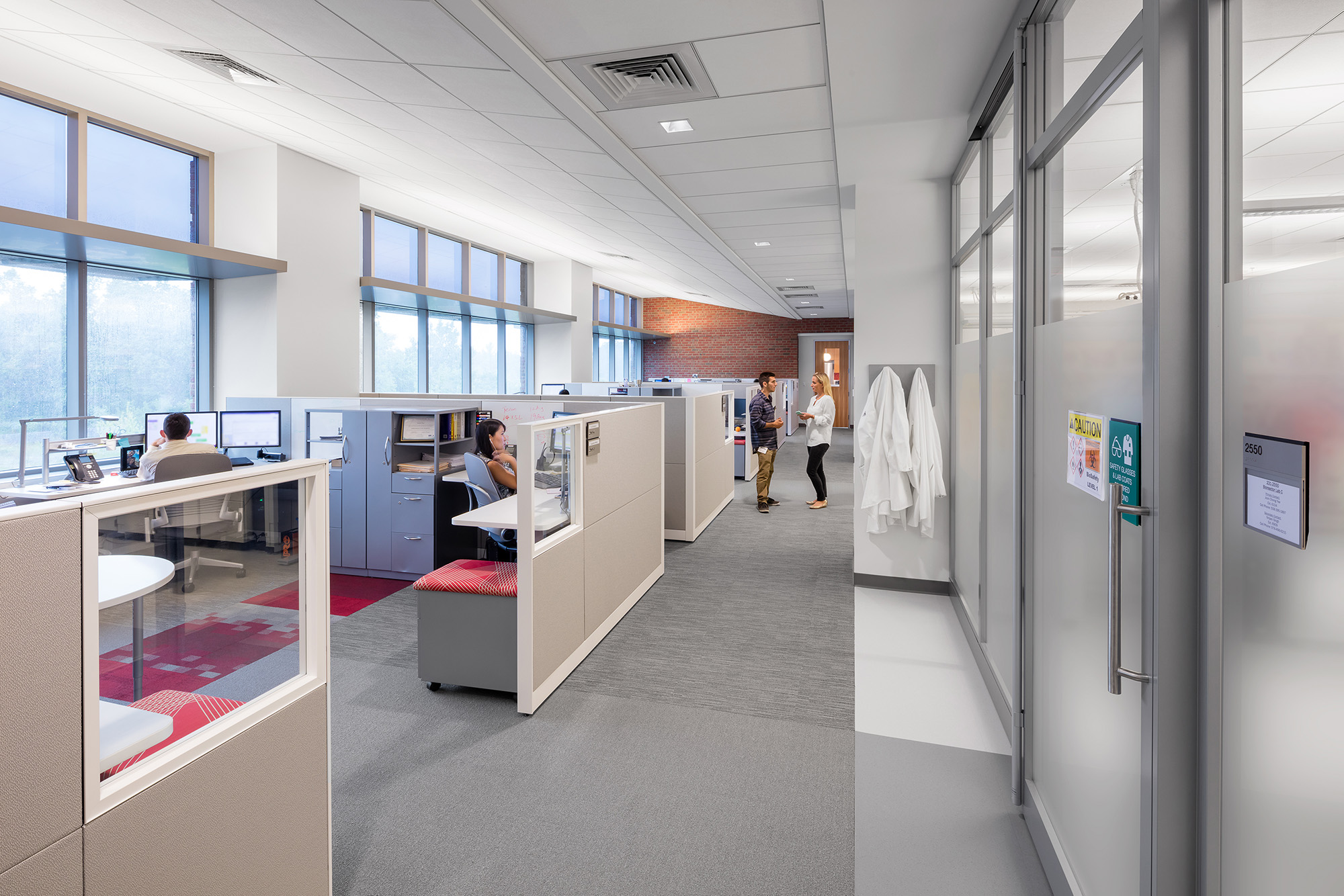 -20%
Reduction in lighting-related energy use enabled by energy-efficient fixtures and sensors (compared to a national baseline building of similar function)
7
Varieties of cold-hardy perennials, watered with captured condensation from mechanical equipment, make up a green wall that brings biodiversity to the site
1+ mile
of sun shading devices incorporated in exterior glazing block solar heat gain during the summer but allow low-angled light and heat during the winter
Image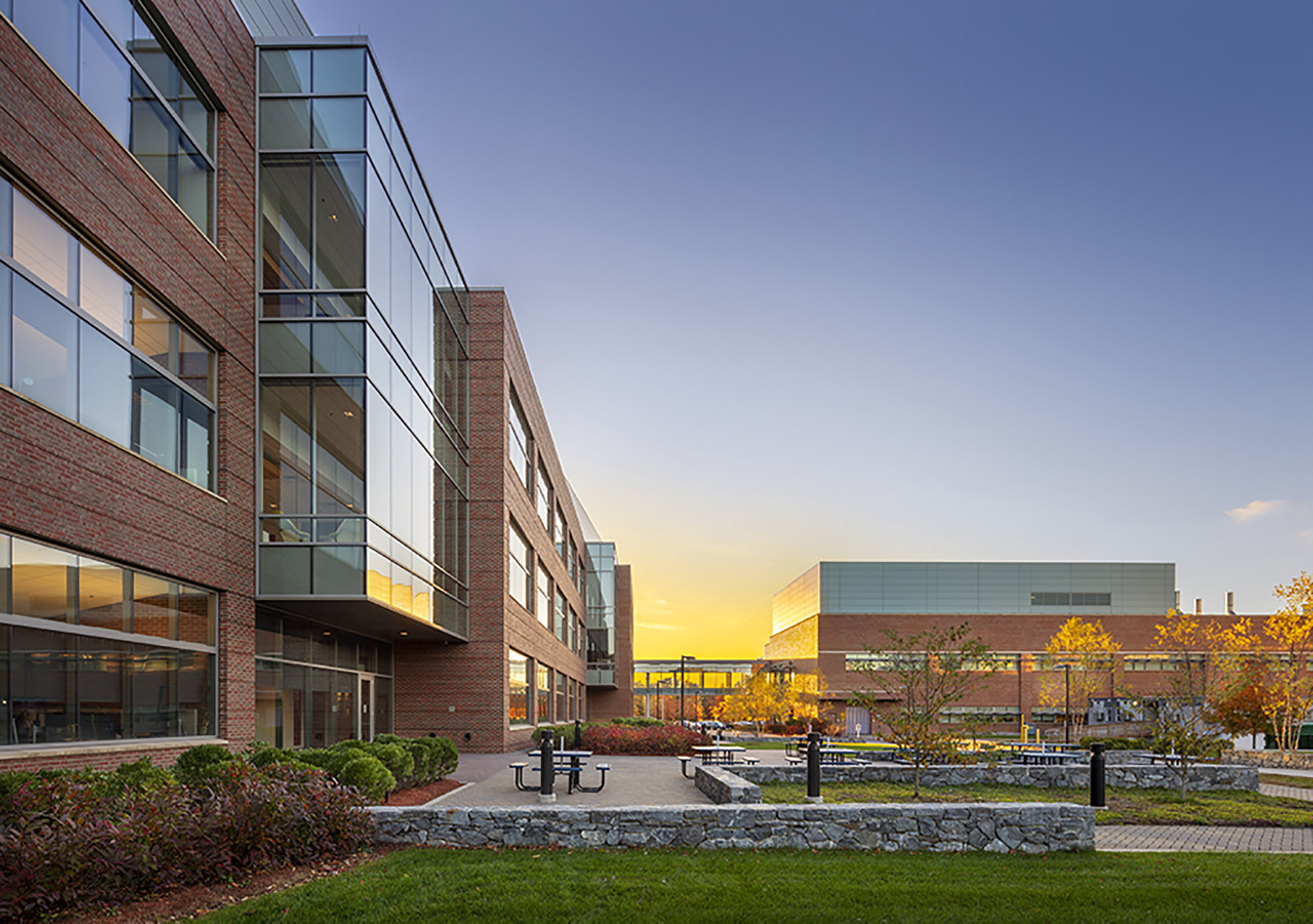 Installing a green roof on major portions of the roof improves on-site air quality and further reduces the heat island effect.
Photography: John Horner Photography 
Project
Biologics Development Building at Bristol Myers Squibb
Awards
2017 ISPE's Facility of the Year
LEED Silver
Development and discovery at Fort Devens / Bristol Myers Squibb