Image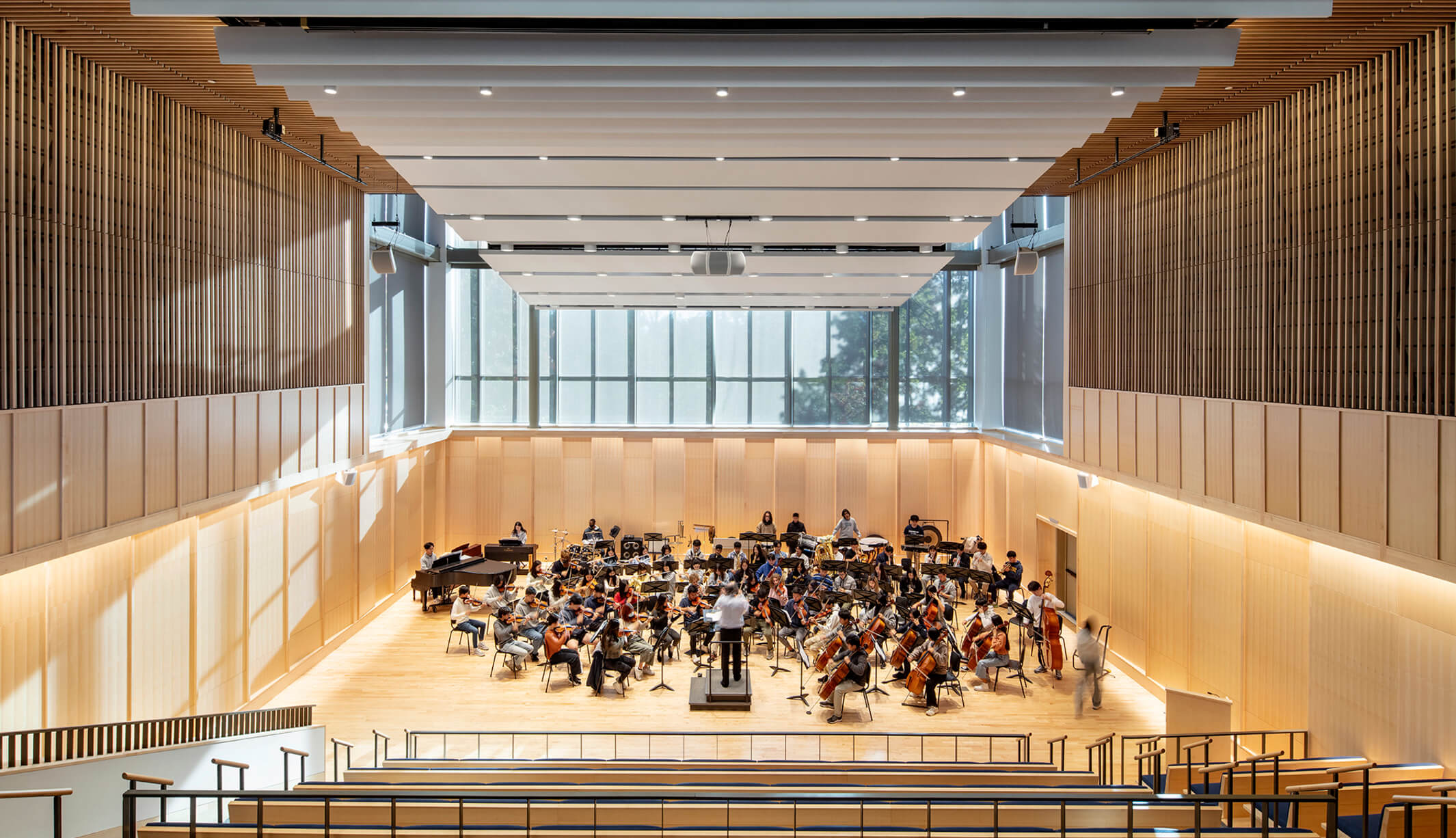 Presentation Mode
Image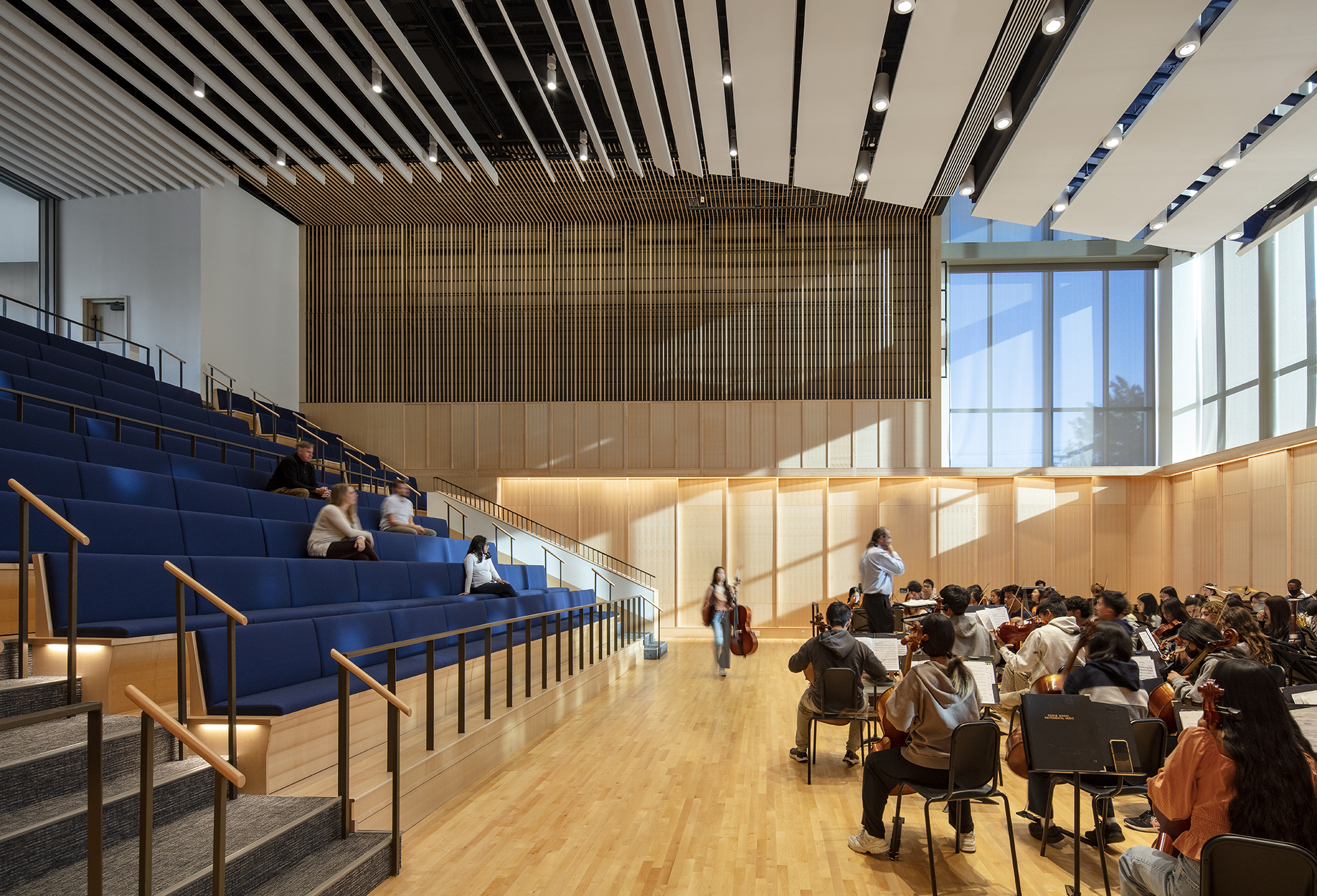 Image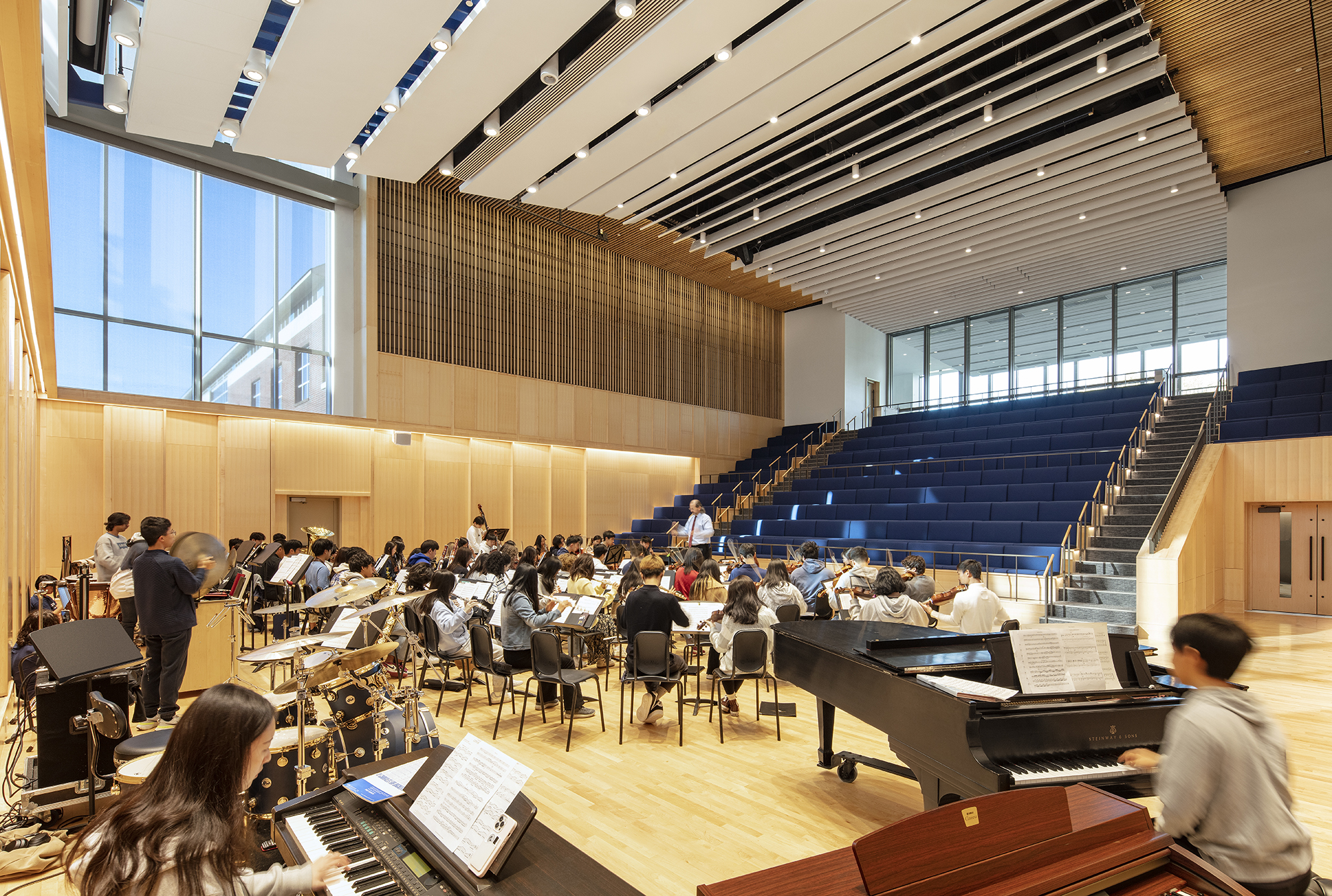 It has been surreal to play in the Ding Music Hall. Performing in this space has been transformative for me as a musician.
Leena, Student '25 (Music)
Image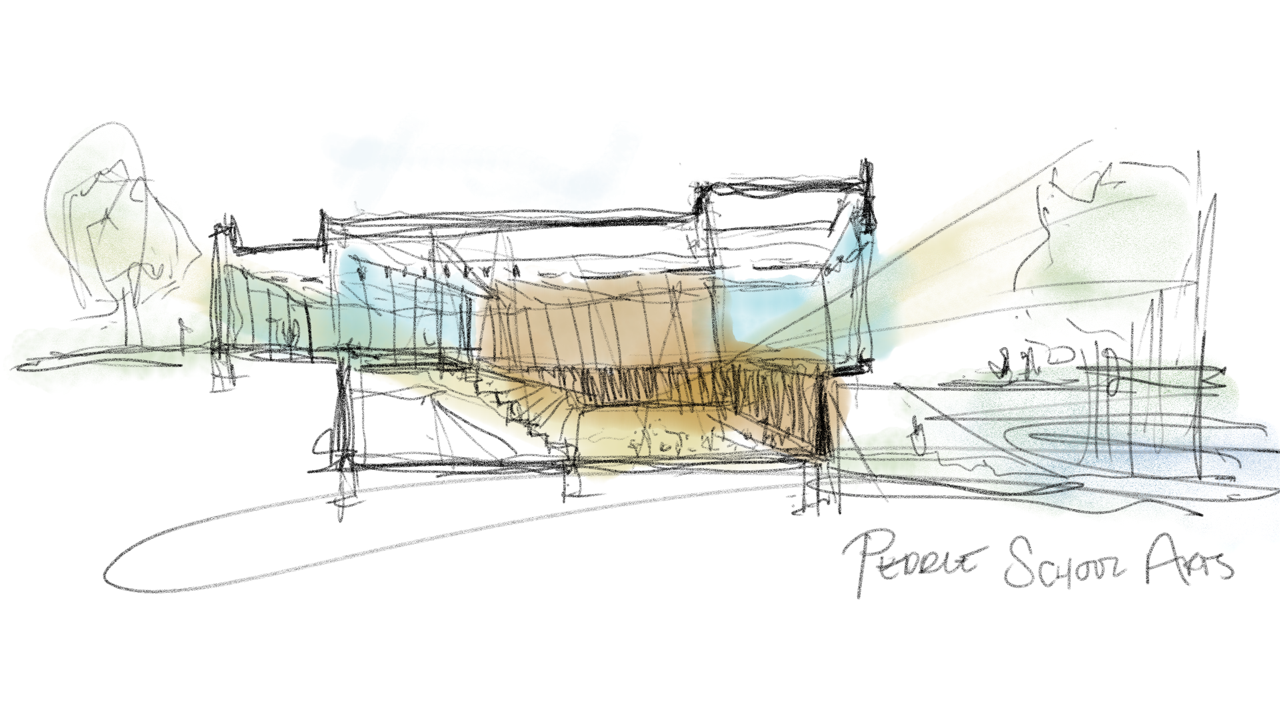 Image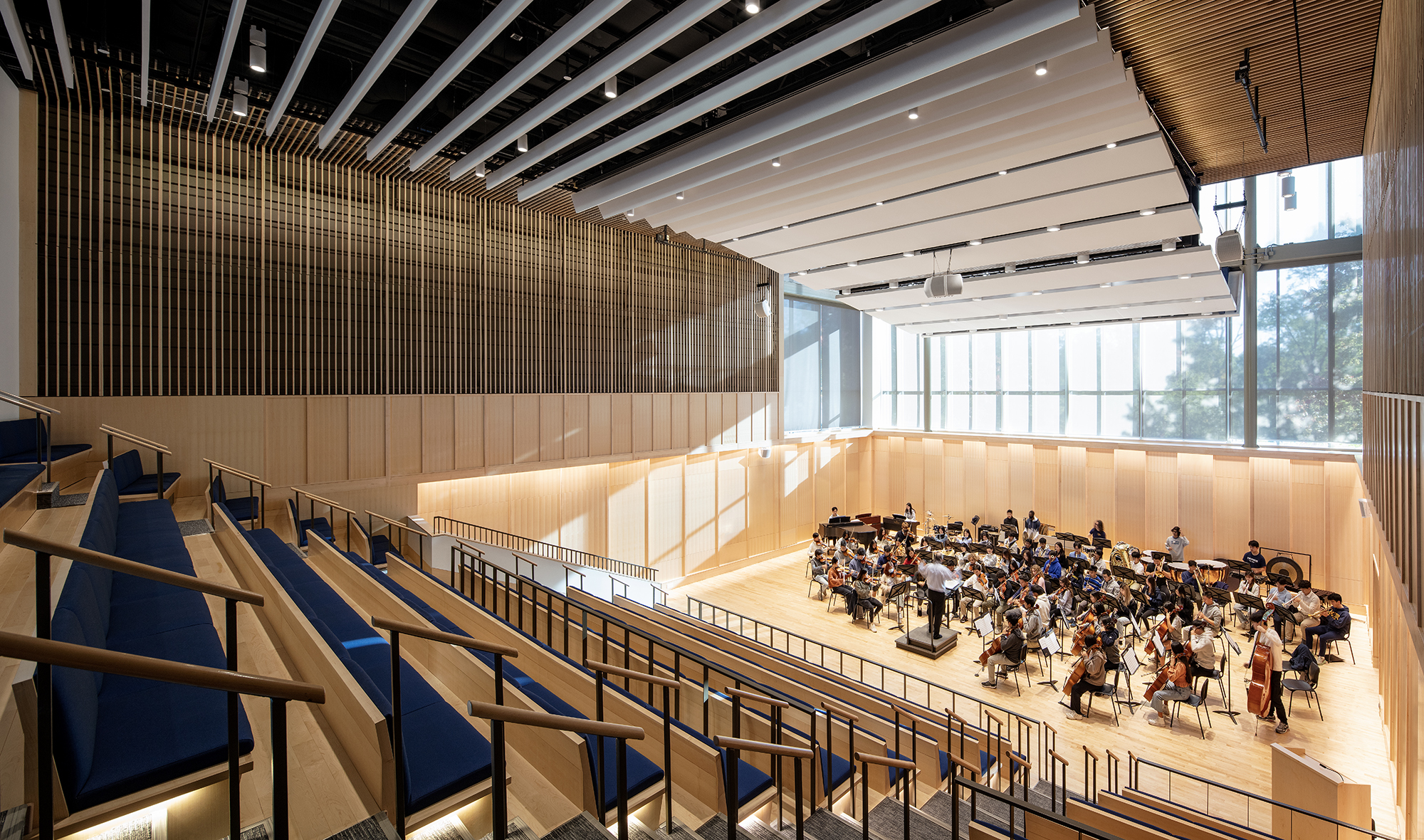 Top to Bottom Connectivity
The design team took advantage of transparencies to link program areas, with a custom ceiling design in the music hall that enhances the acoustical experience of the space while also creating visual connections throughout the building and surrounding campus.
Image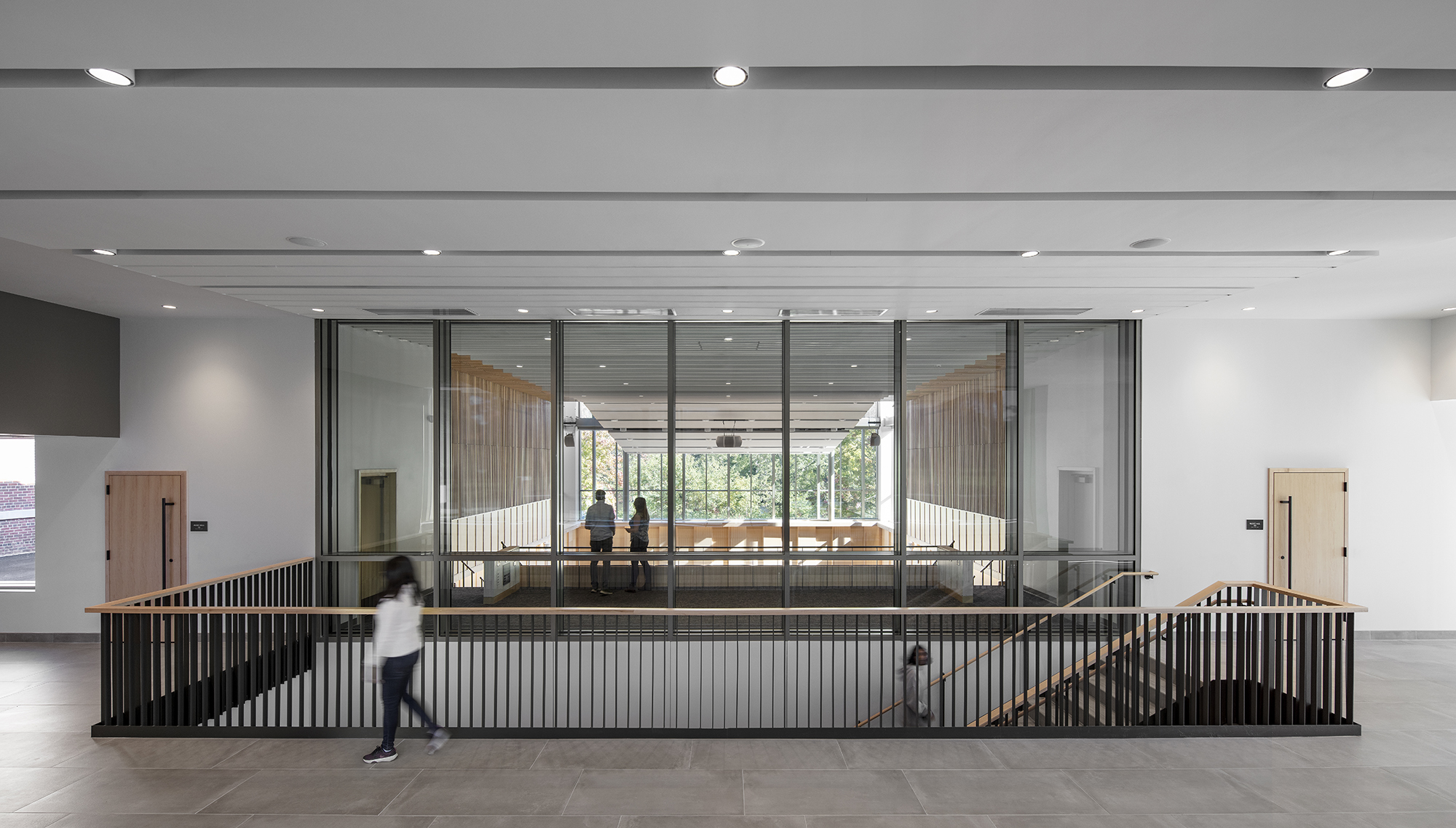 Image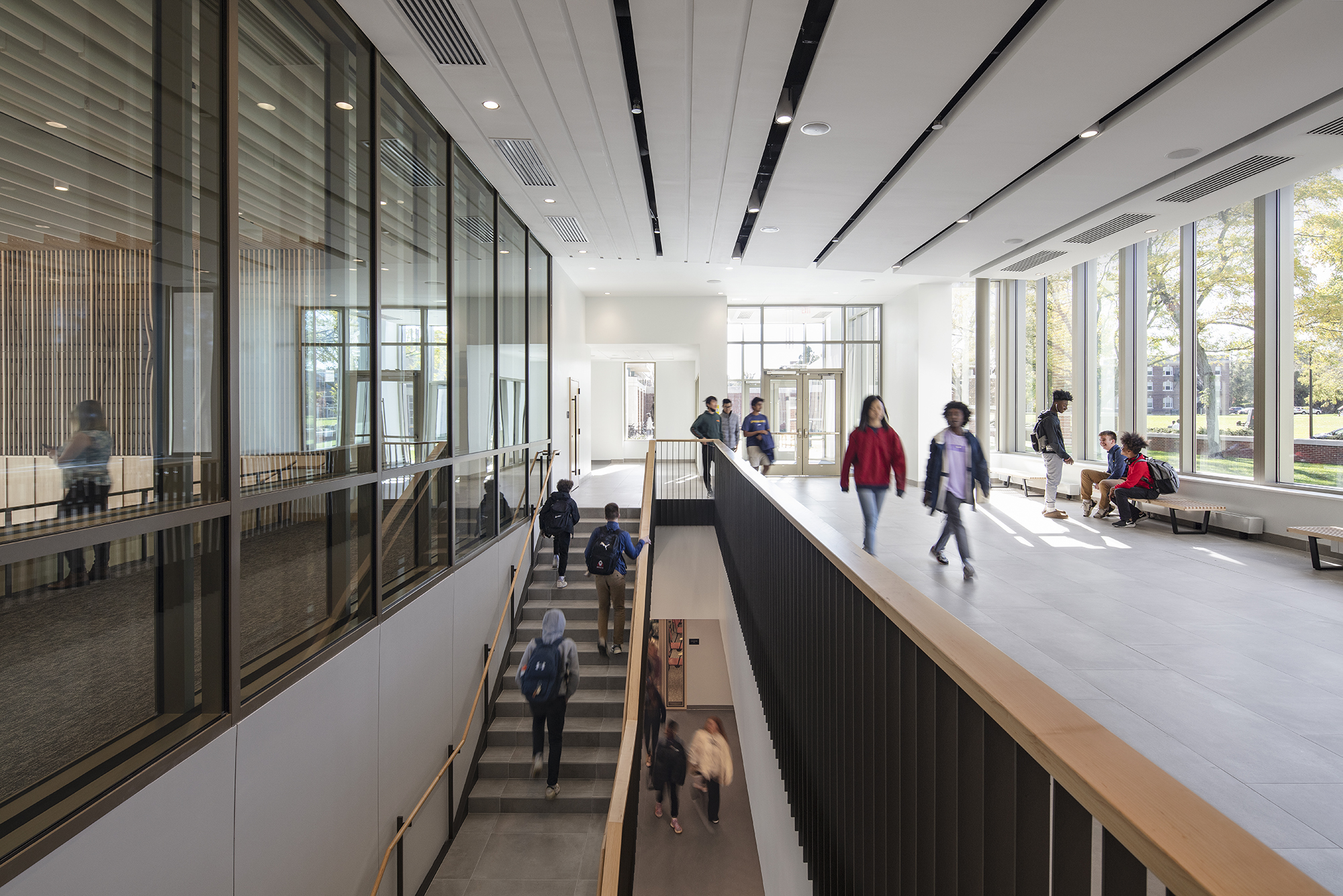 It is a joy to walk through the hallways and sense the creative energy produced by our students and teachers. The sense of satisfaction that I experienced upon introducing this year's orchestra students to the space and observing them break out into spontaneous applause and cheers was one that I will never forget.
Alan Michaels, Arts Department Chair
Image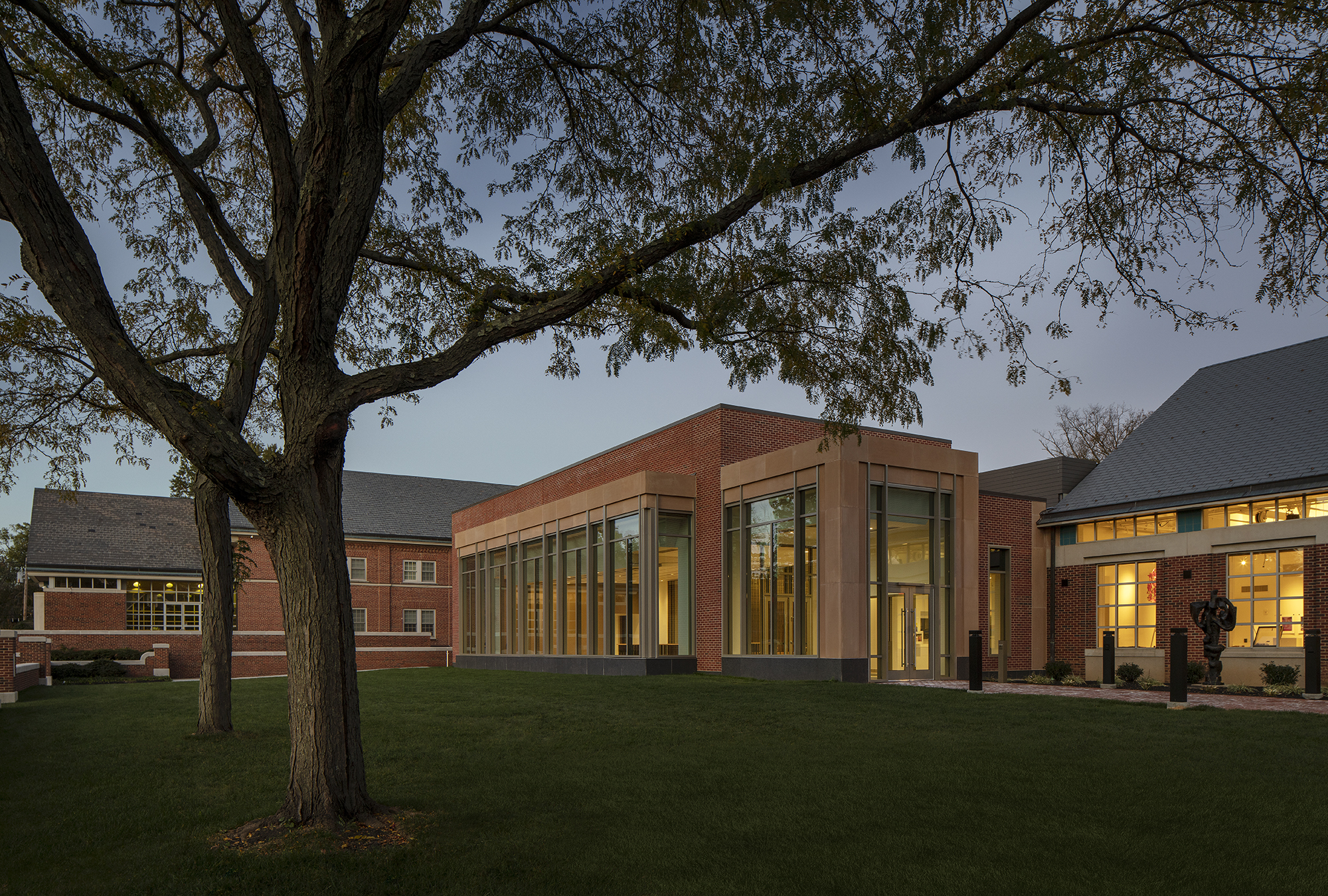 Image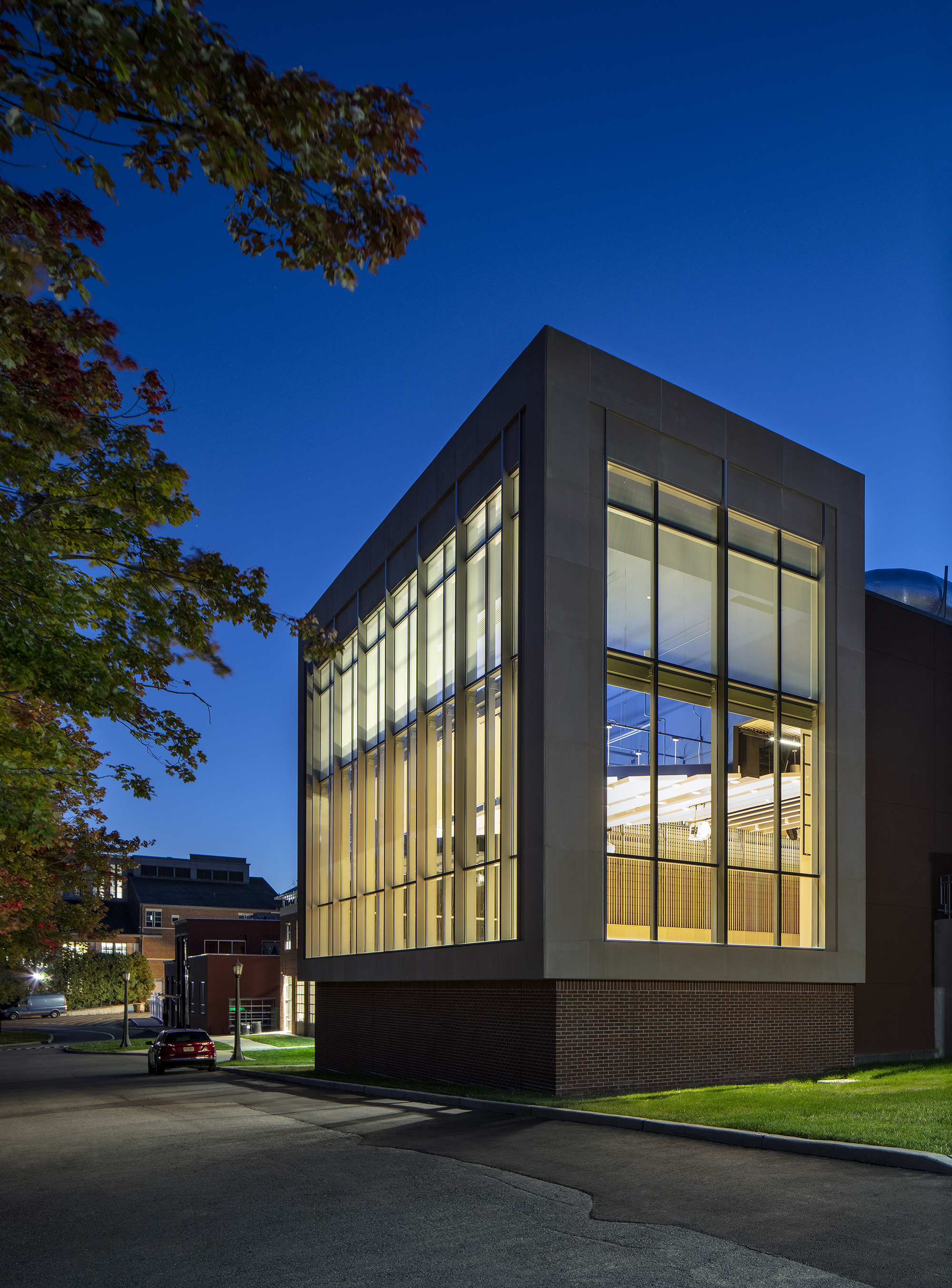 A Beacon for the Arts
A key goal of the design was to create an exterior expression that would serve as a lantern, drawing the school community from every part of campus into the new space.
Image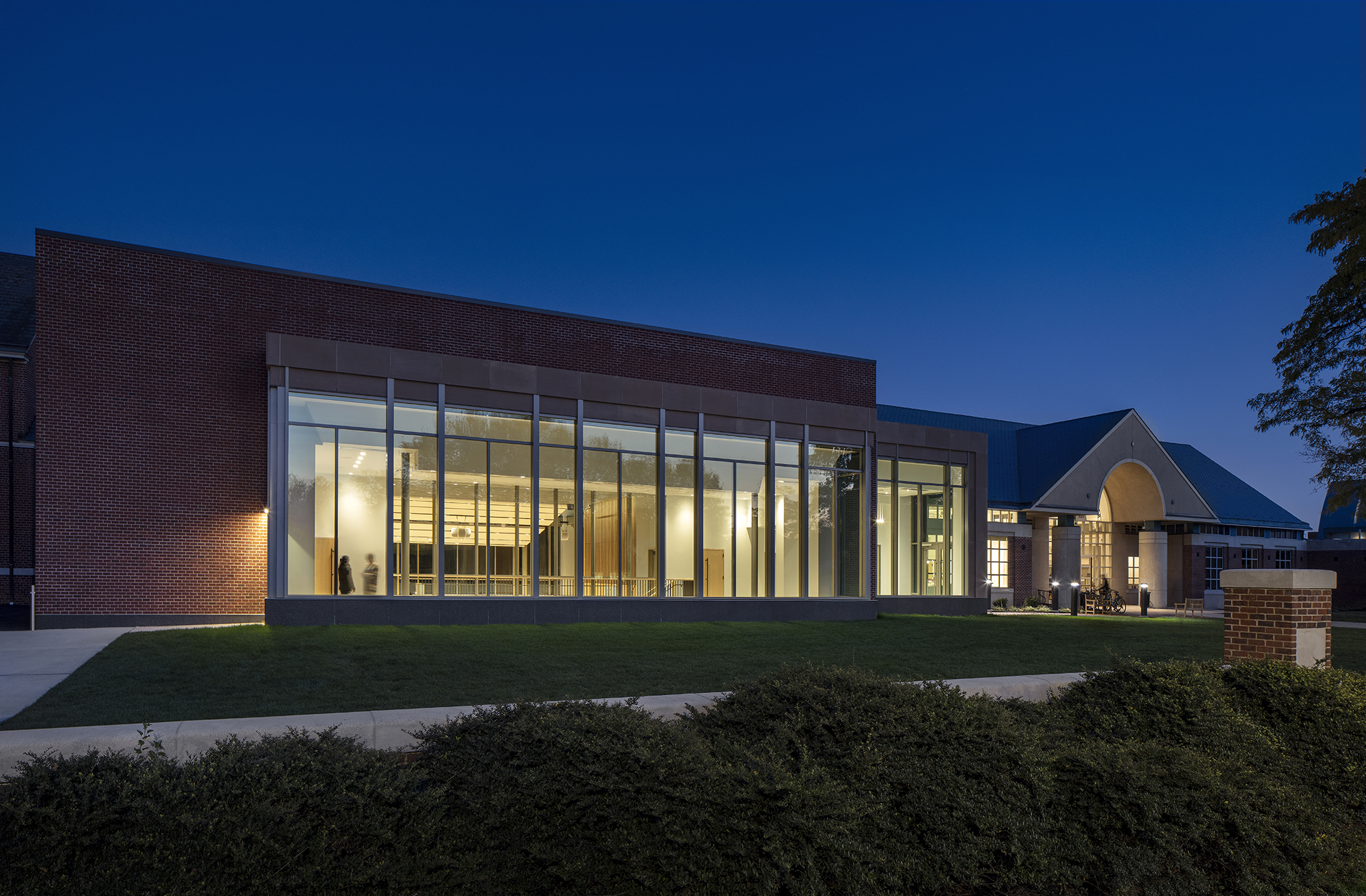 Image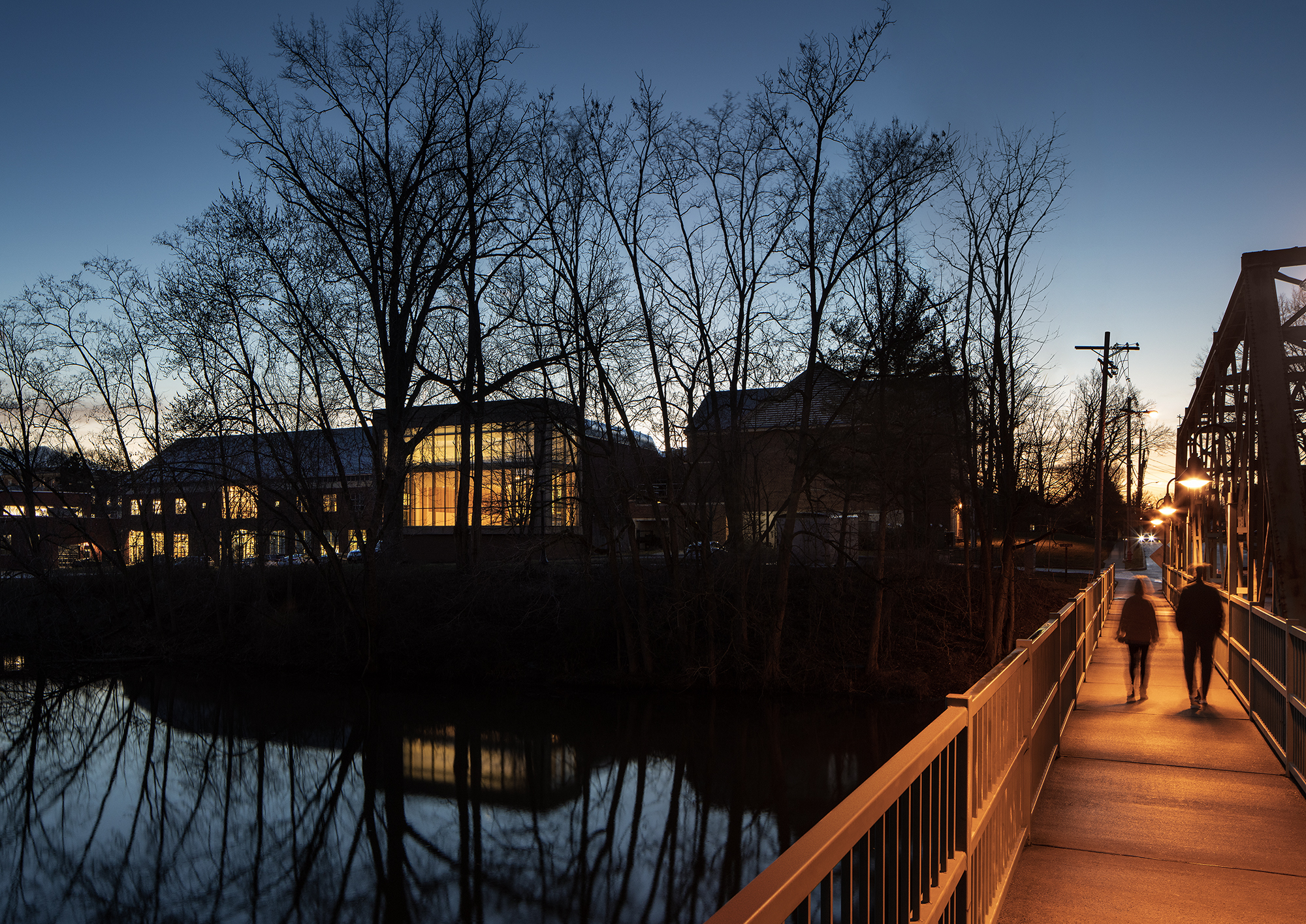 It has been a pleasure to work with ARC on this exciting and challenging project. The new arts facility has been inspirational to our school community, and we are thrilled to see the myriad ways it has enhanced our arts programs.
Sanjeev Puri, Assistant Head for Finance and Operations
Image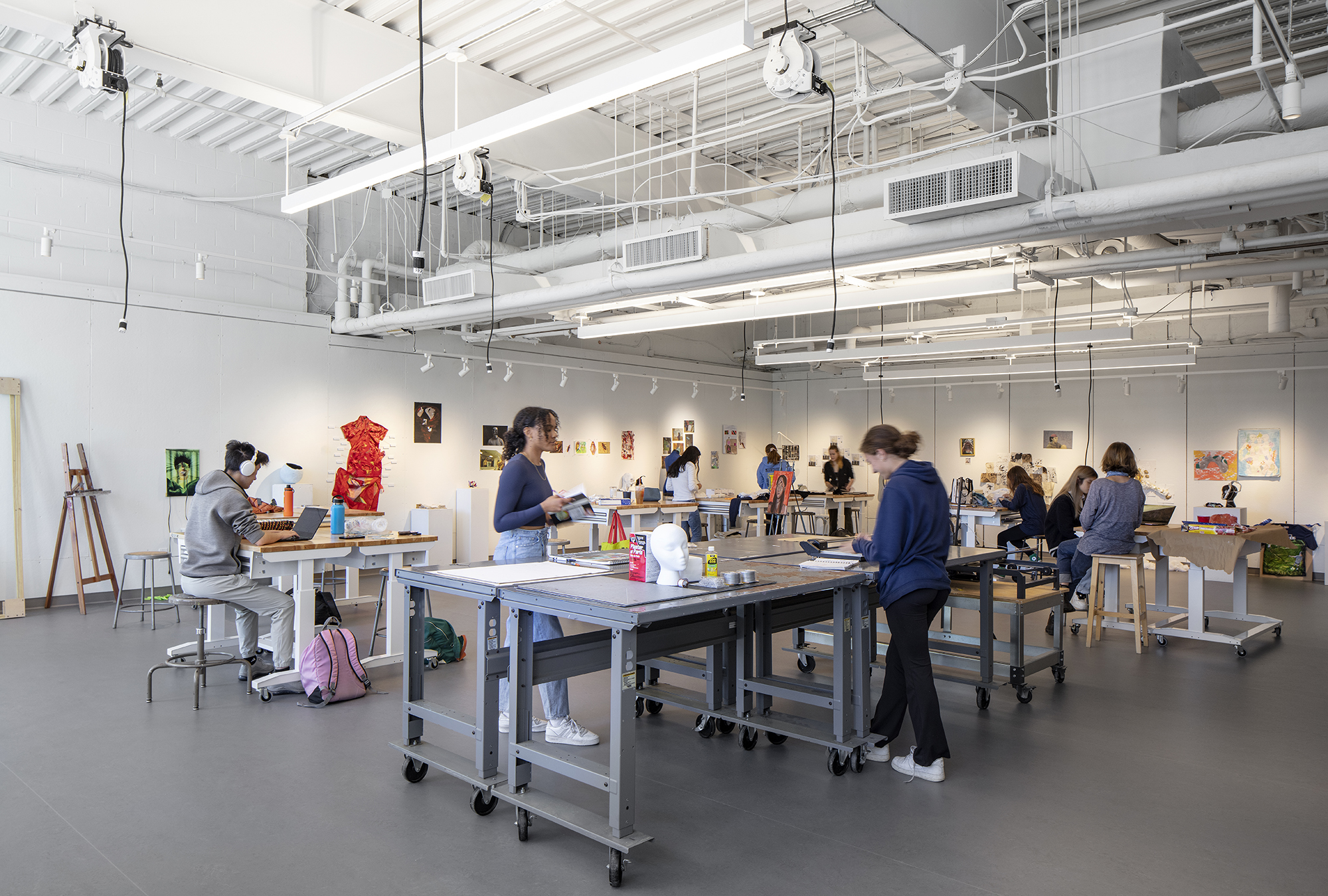 The expansion creates opportunities within the existing building to upgrade and enhance arts classrooms and studio spaces.
Image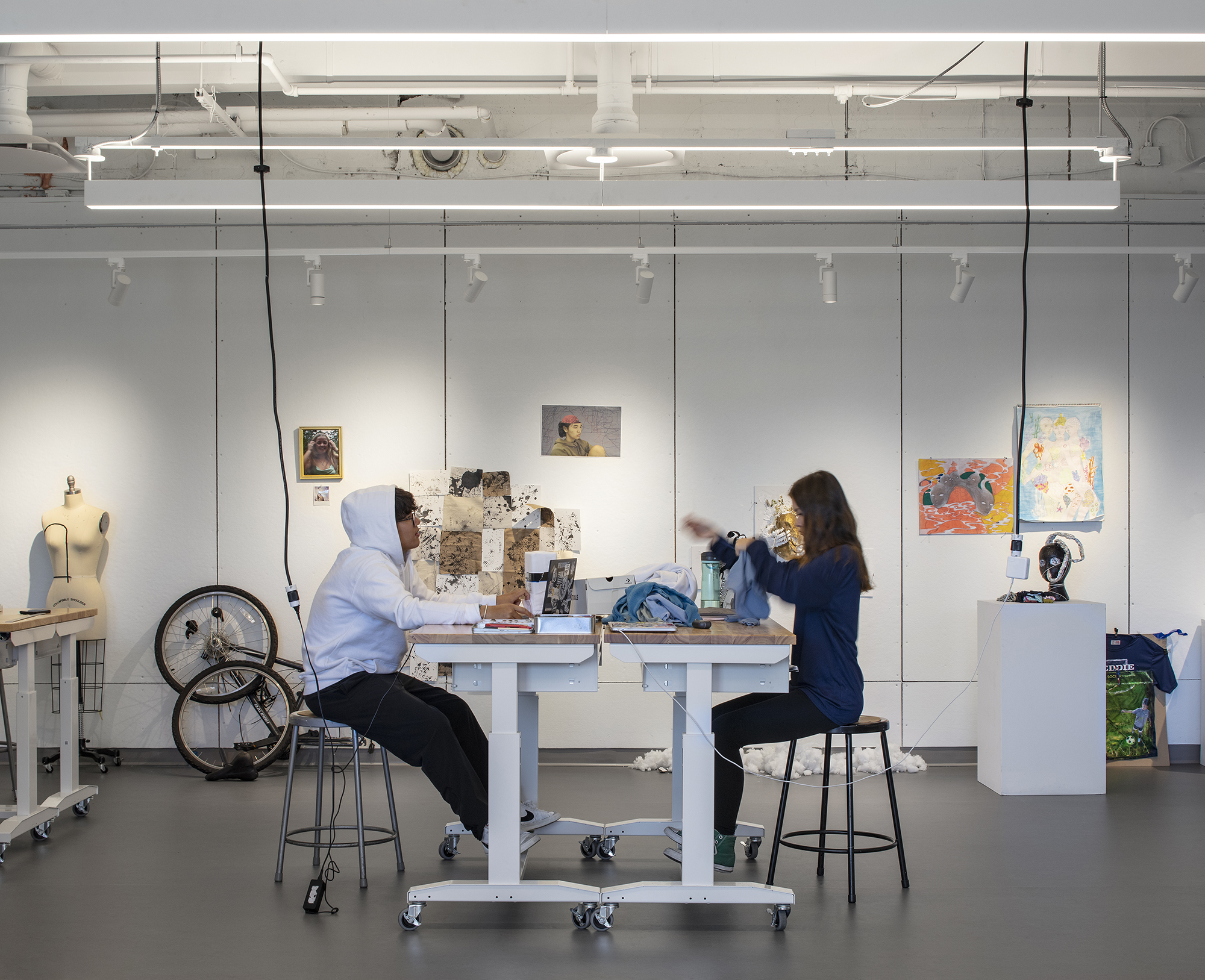 Image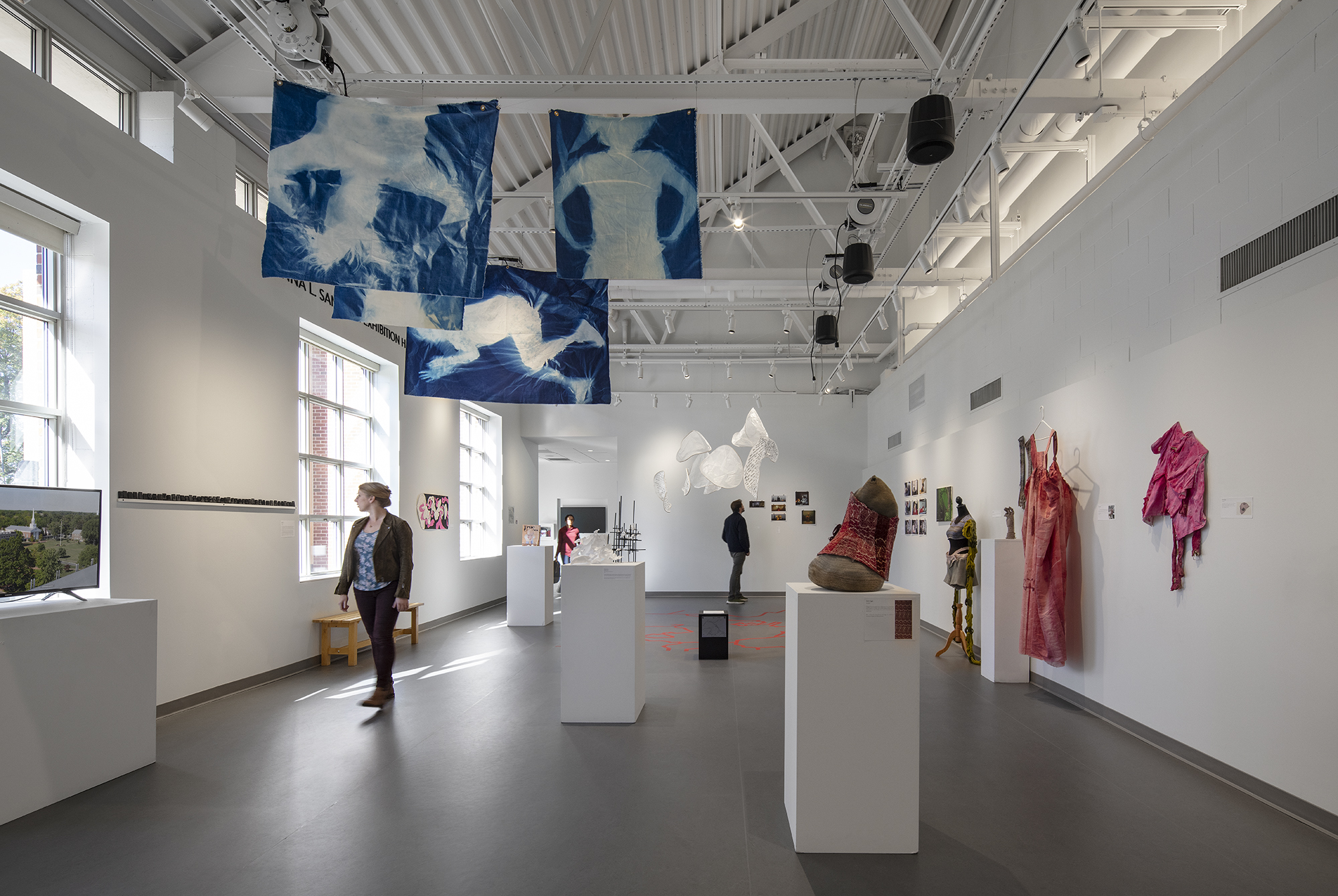 Gathering Creativity
The new gallery spaces and open, light-filled lobby provide a unifying theme for displaying student artwork, encouraging community gathering, and fostering creativity on campus.
Image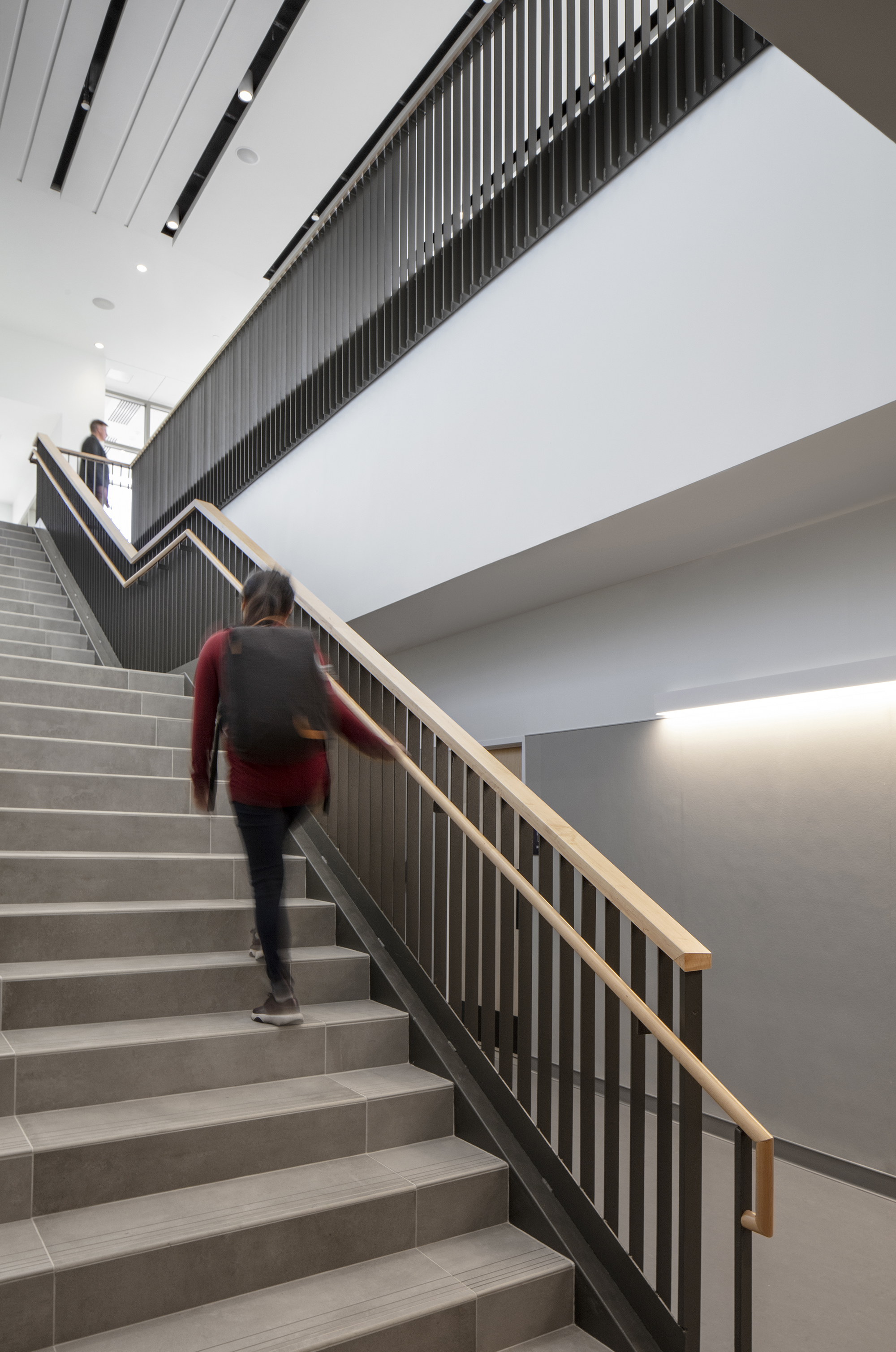 Image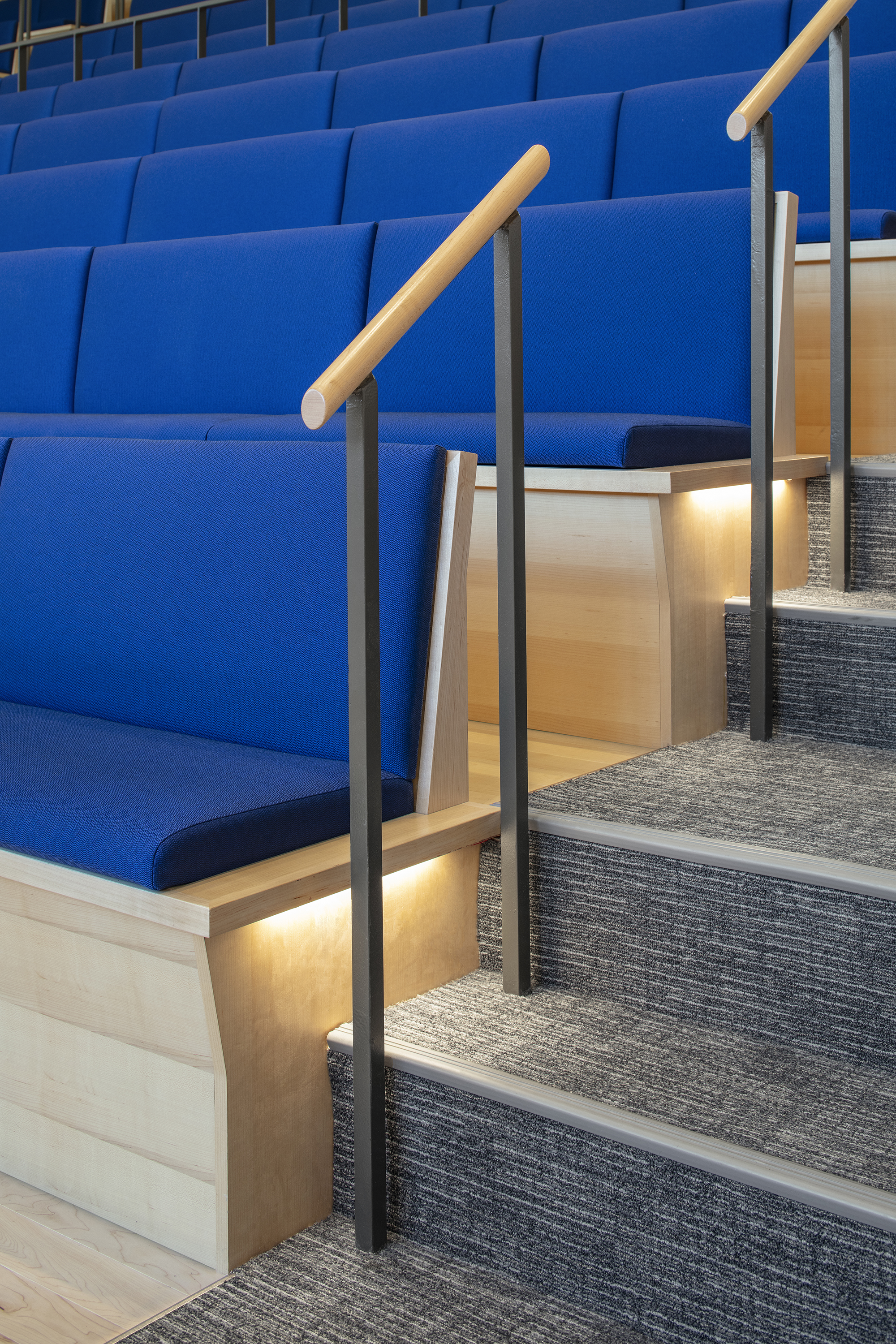 Working on The Peddie School's Arts Center was a rewarding process with the faculty and staff. Together, we synchronized the concept with the criteria and tuned the design by drawing through the possibilities.
Shreya Shah, Designer, ARC
Image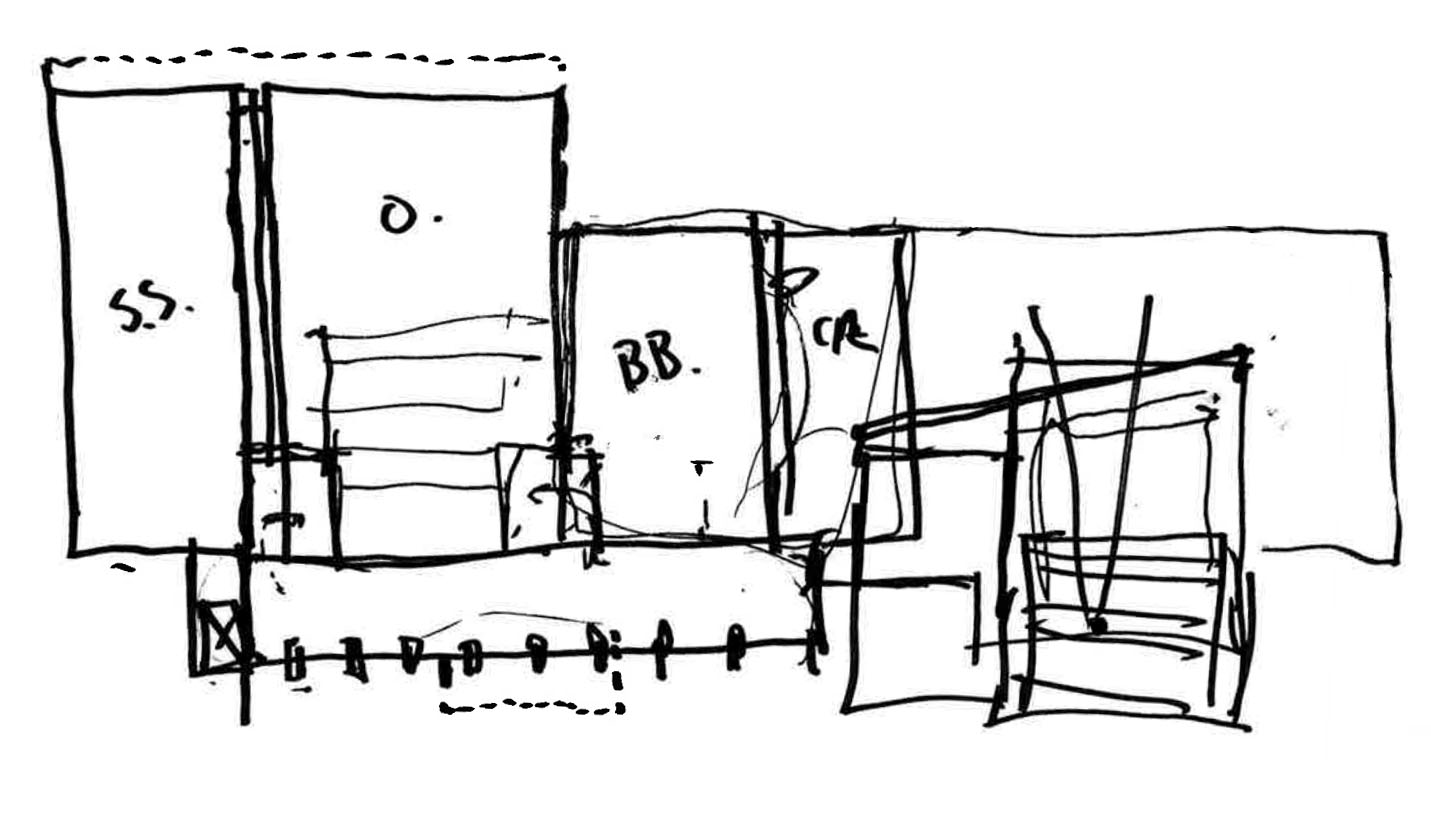 Image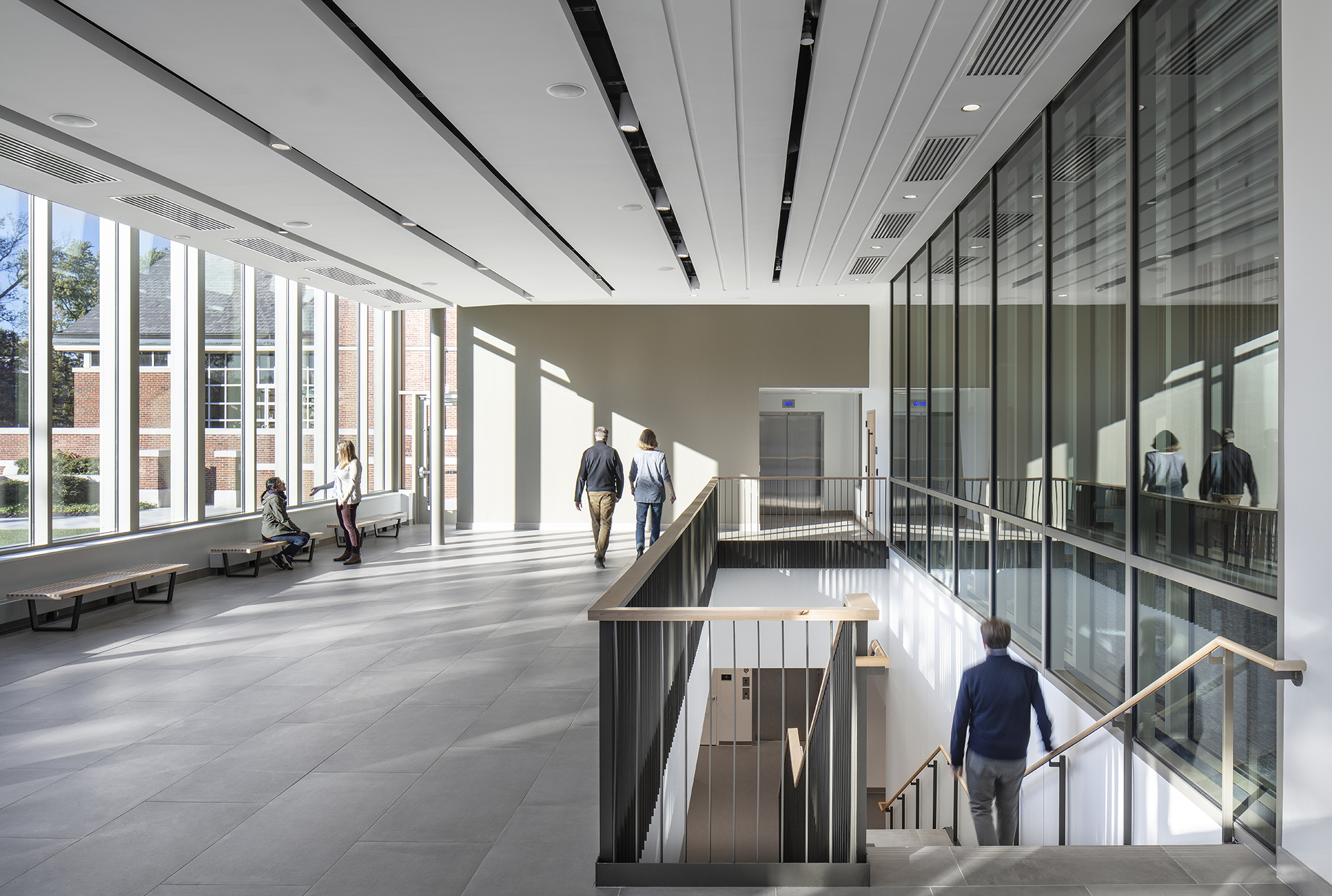 Image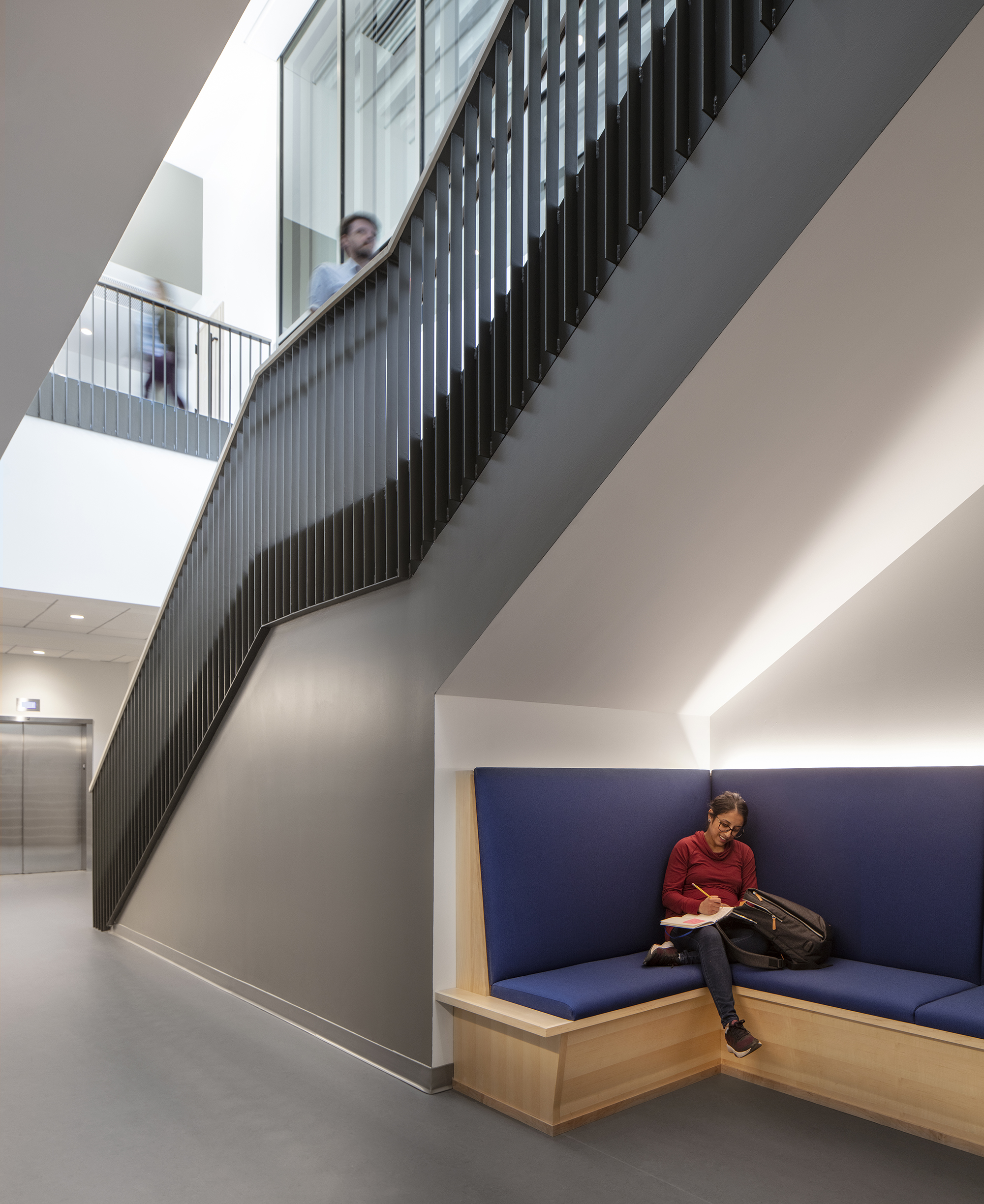 Photography: Magda Biernat Photography
Image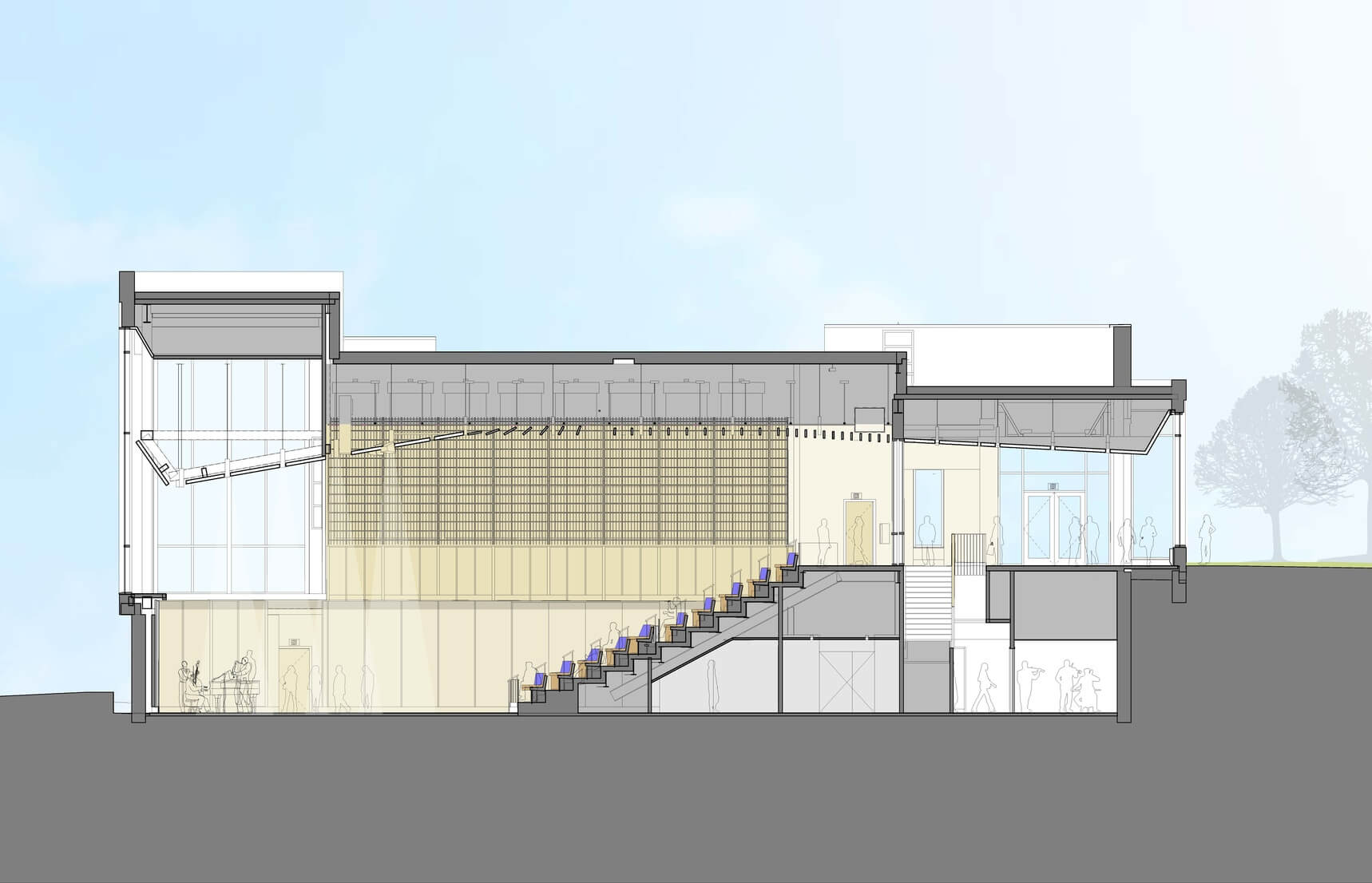 Image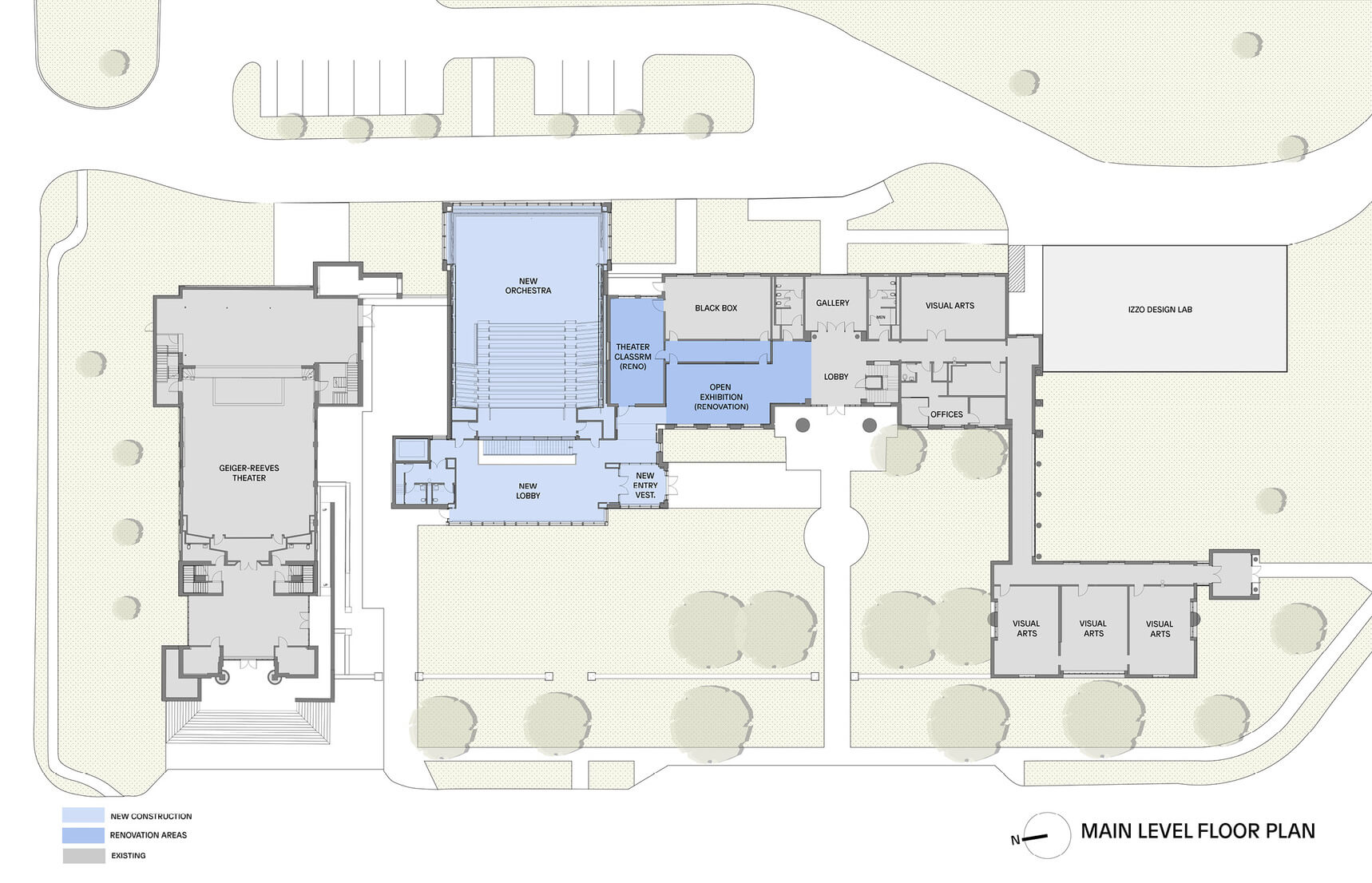 Image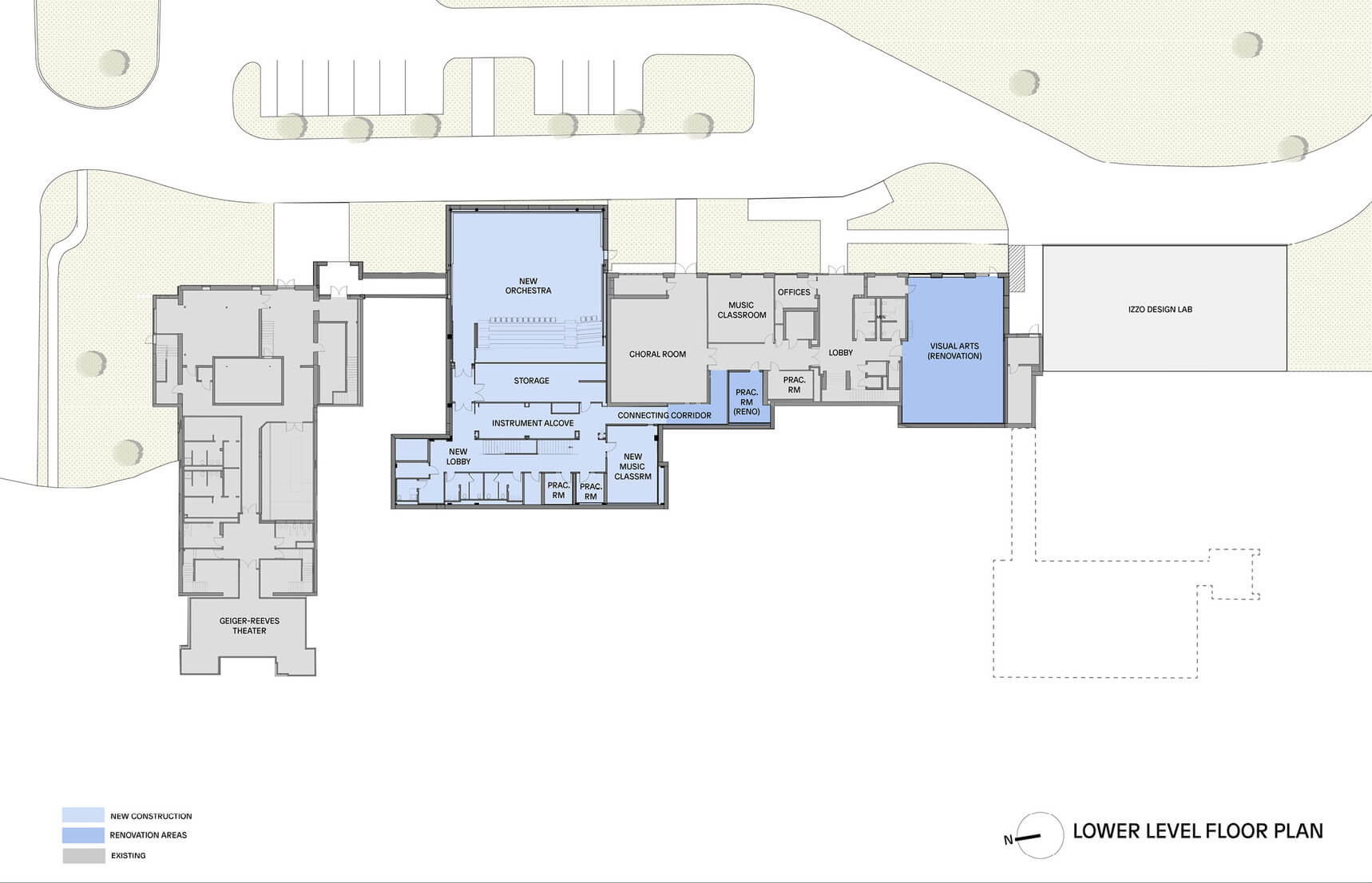 Image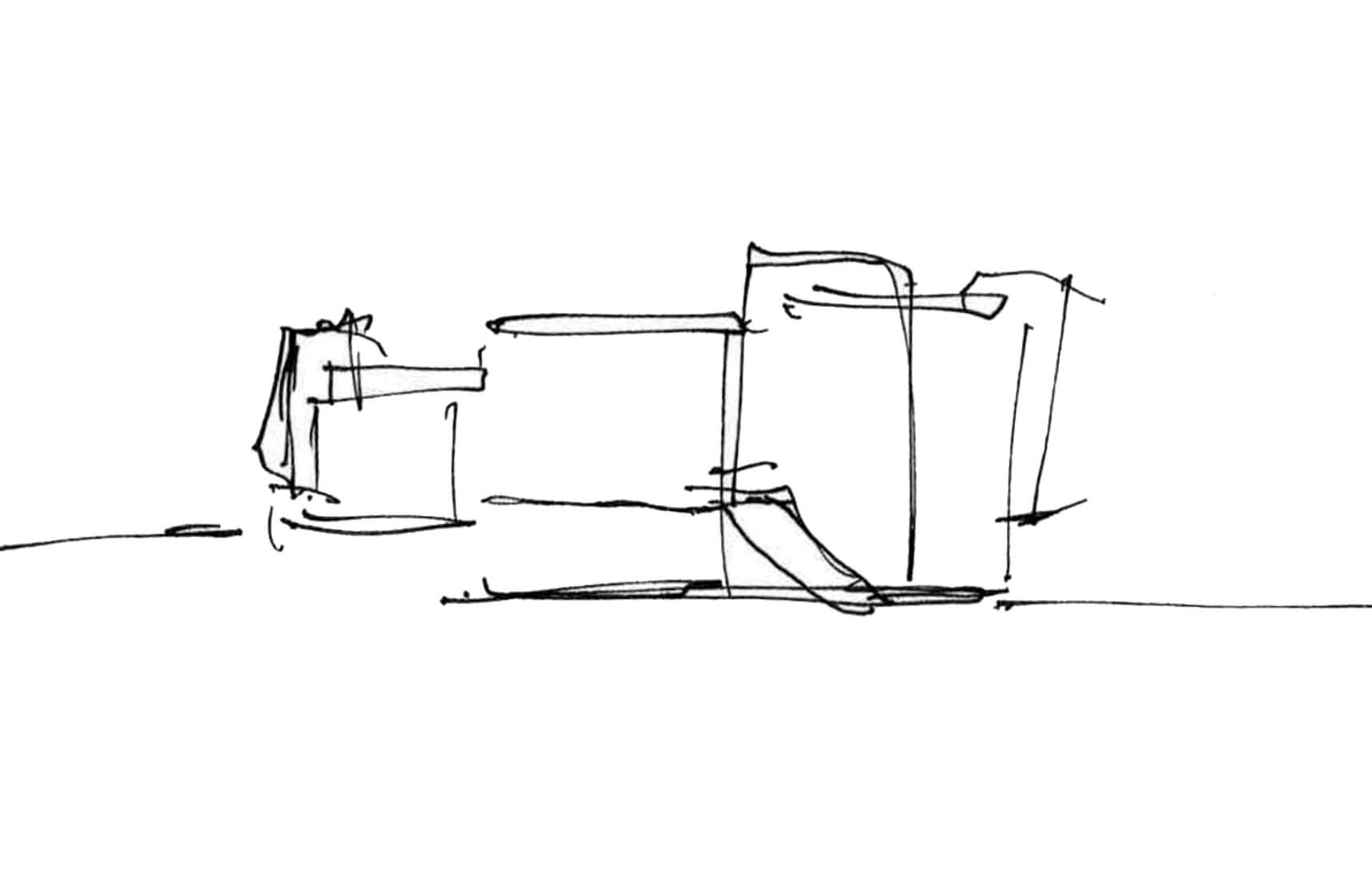 Project
Arts Expansion at The Peddie School
Invitation into the arts / The Peddie School