The Andover Companies / Eastport Real Estate Services
Image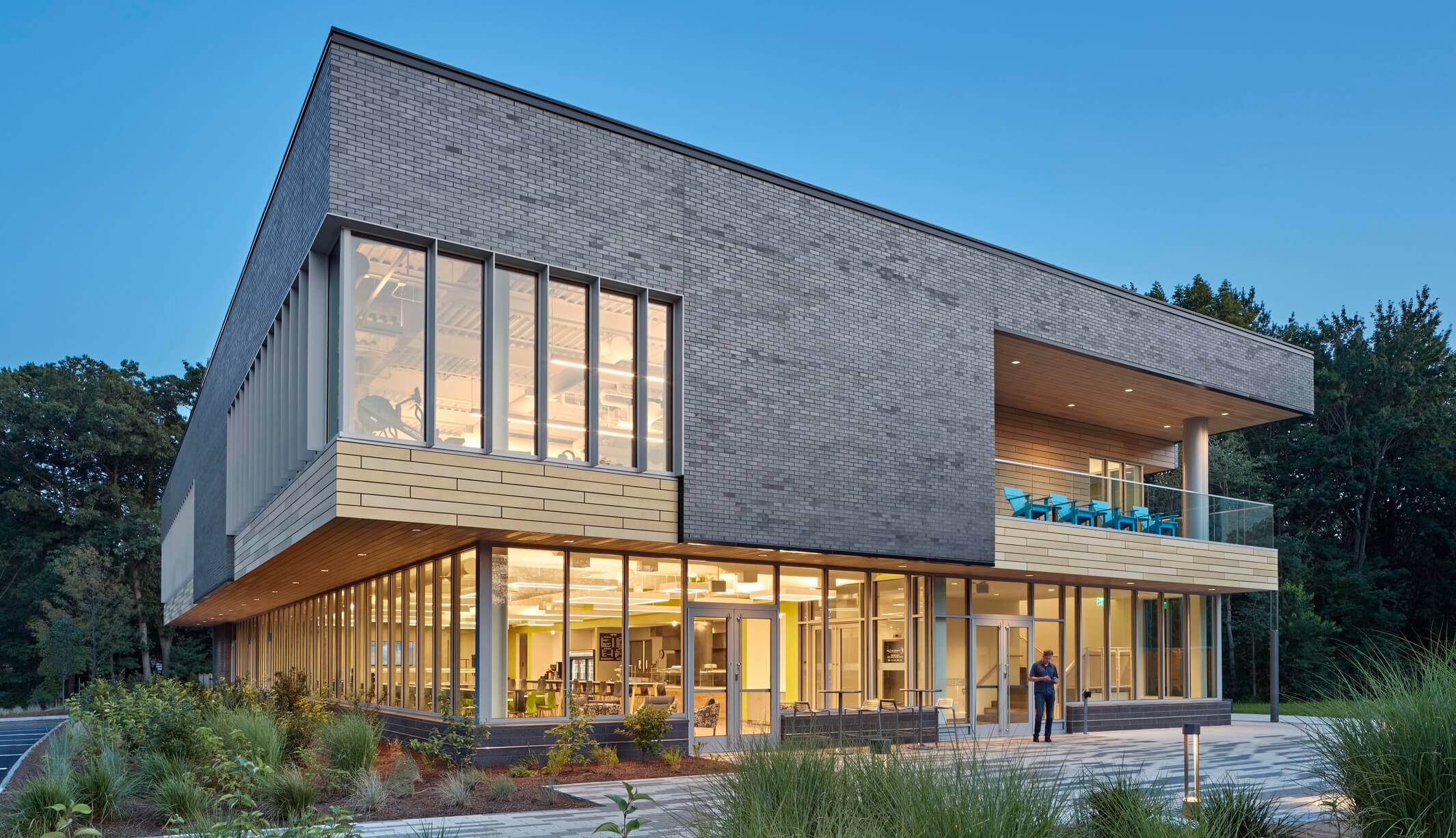 Presentation Mode
Image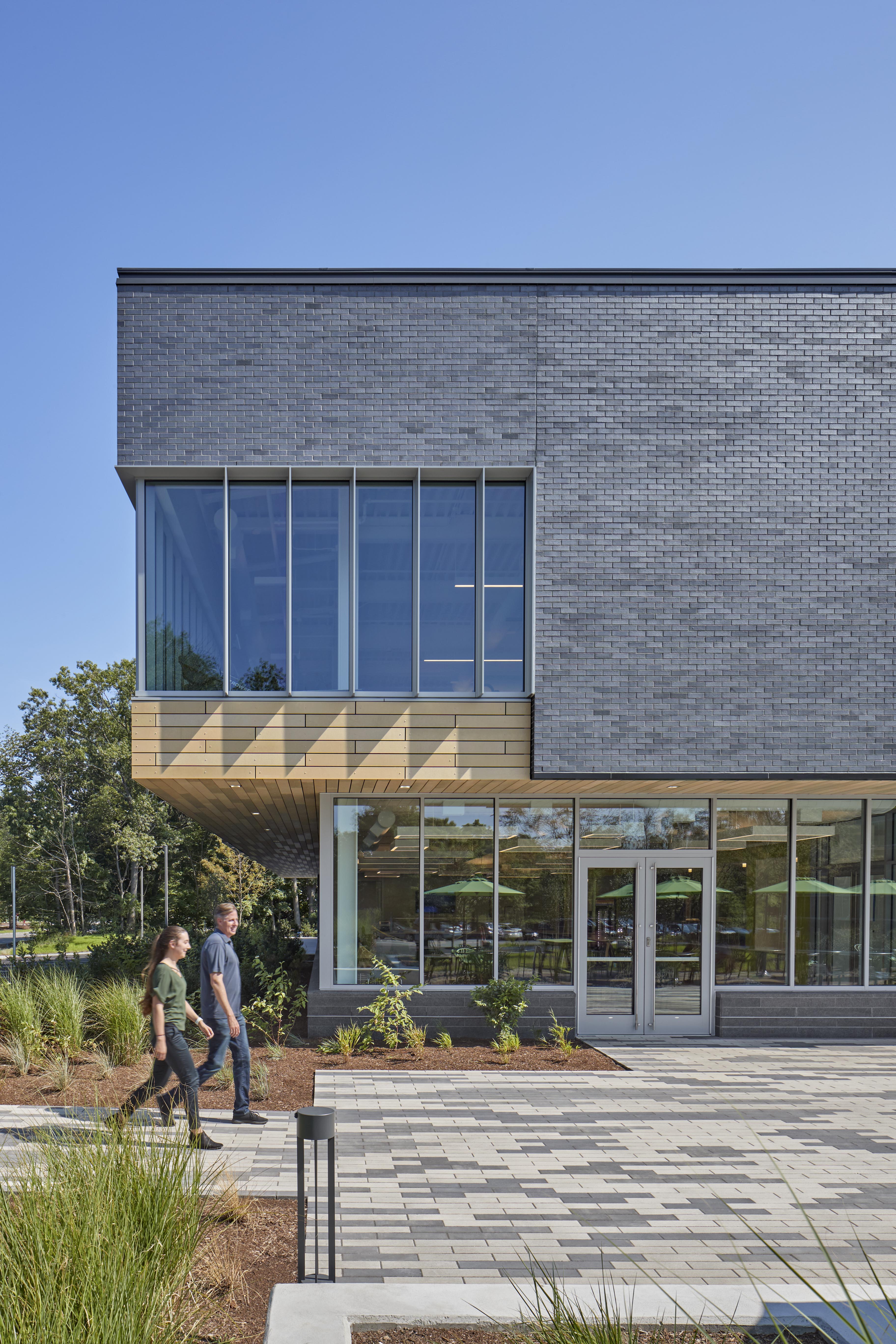 Recenter and Refocus
While ARC was initially selected to design a new science focused lease building, our process made it evident that the sustainability of the park depended on creating a new identity. The new amenities center focused on balancing contextual design and forward thinking aesthetics.
By improving the tenant experience with these exceptional amenities, we're able to increase New England Business Center's occupancy, retention, and long-term value.
Owner Project Manager Bob Bowen of Eastport Real Estate Services
Image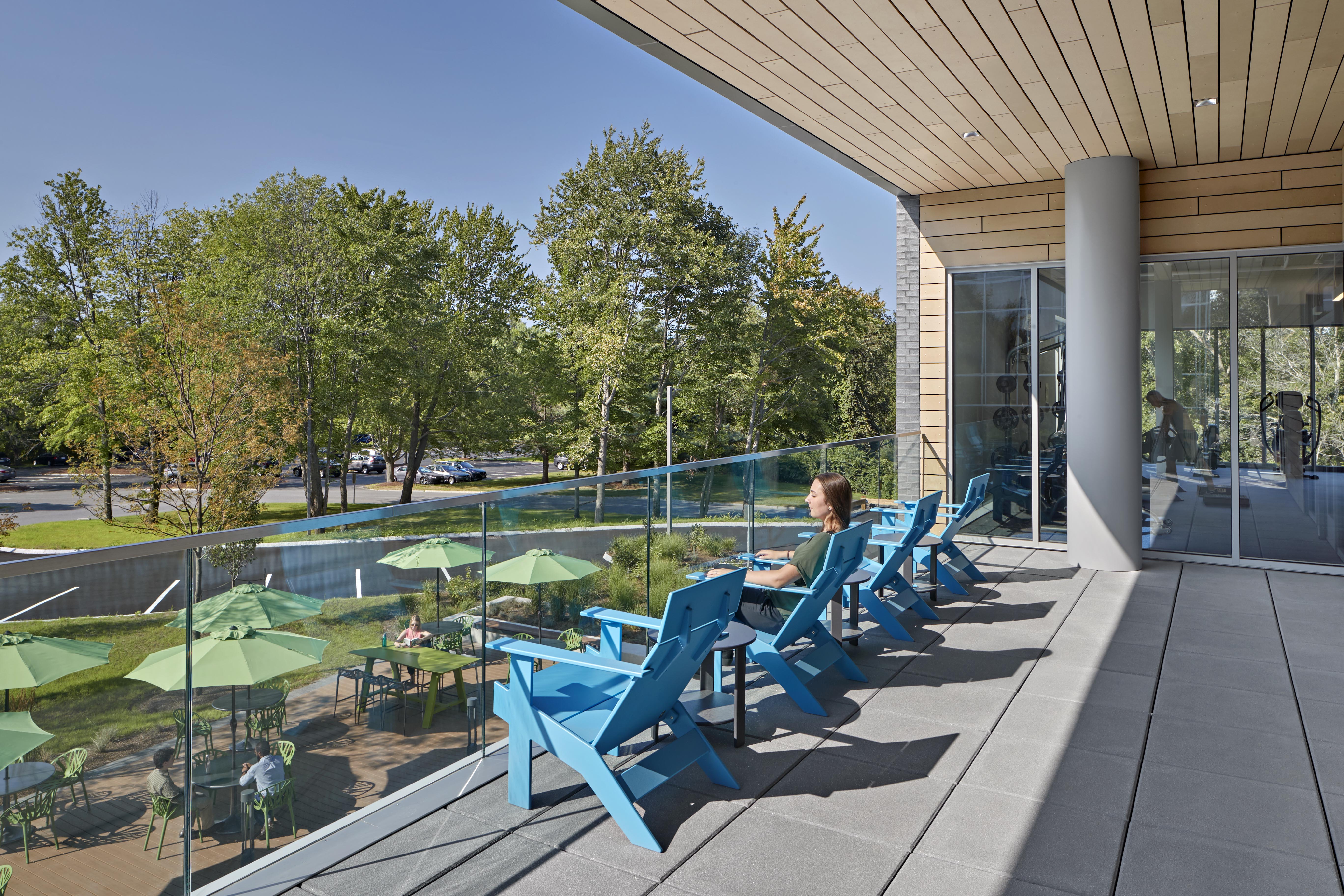 Creating a place
The amenities center design is welcoming and attracts attention while feeling familiar. This building, with dramatic overhangs, transparency, a welcoming balcony, and colorful interiors makes clear that this is a place that belongs to employees and visitors and encourages people gather and socialize.
Image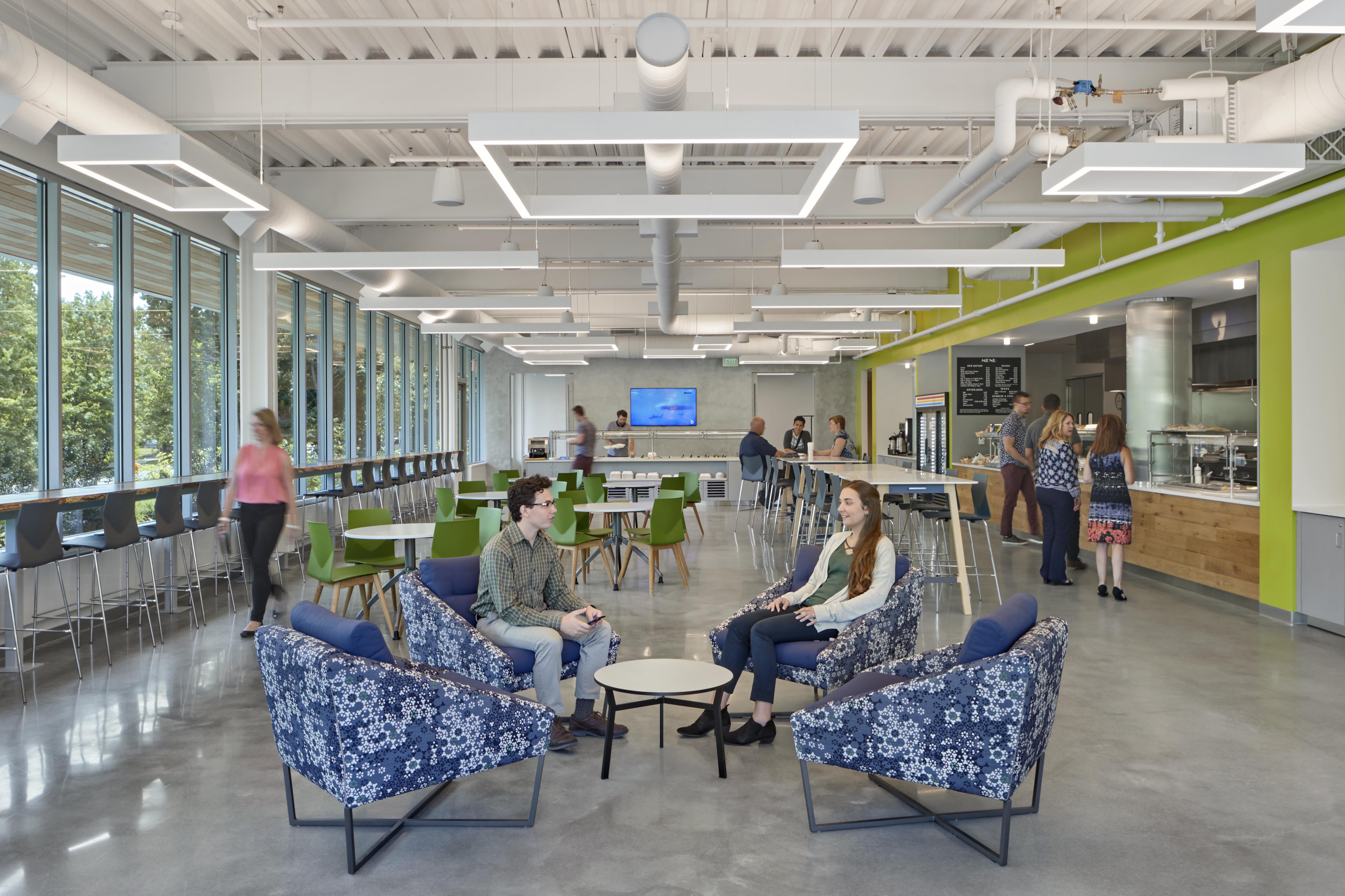 Image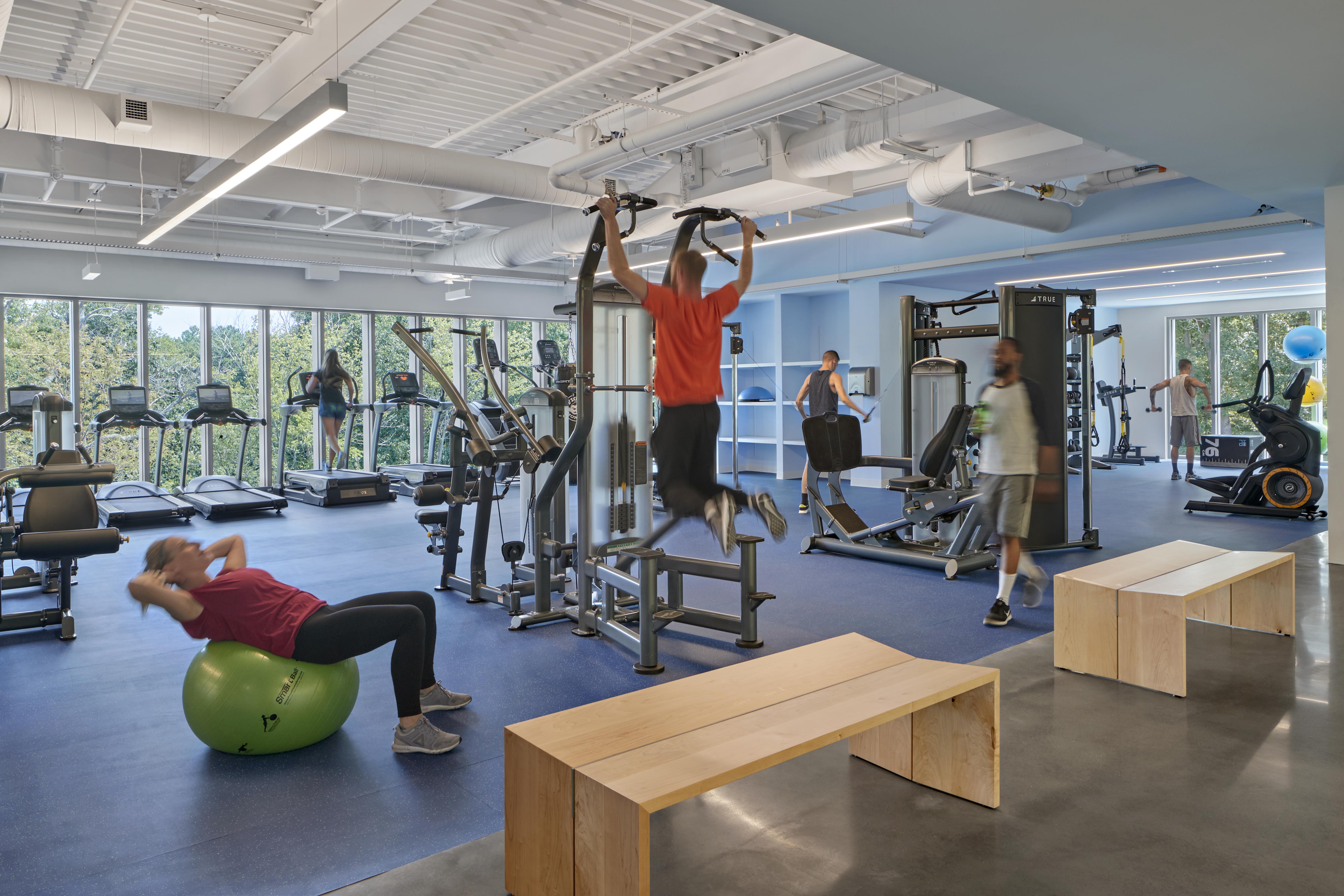 Image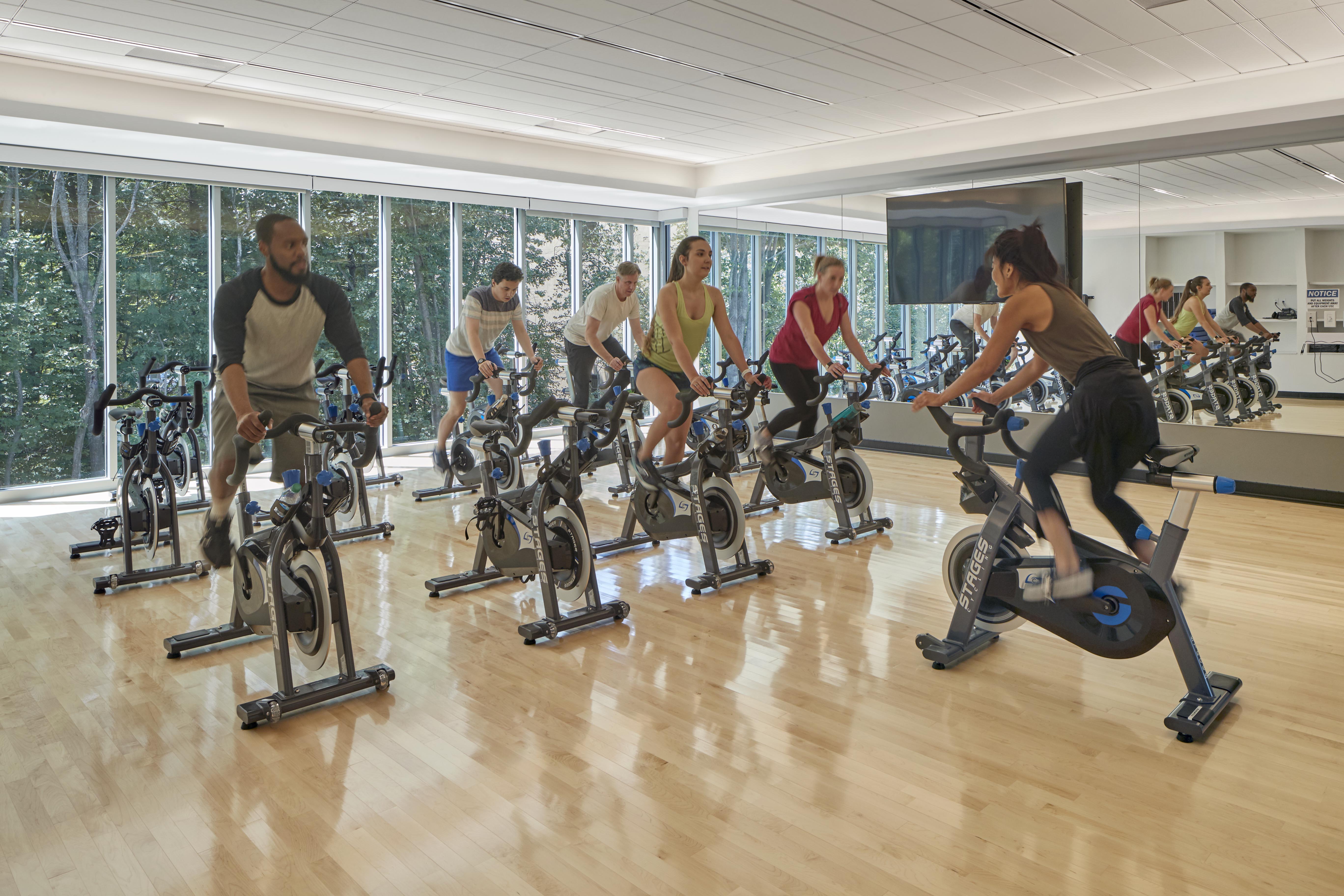 Not only has it become an amenities hub for the companies located in the park, the new building has also become a focal point, standing out from neighboring buildings.
Scott Bates, Erland V.P. & Corporate, Commercial Group Manager
Image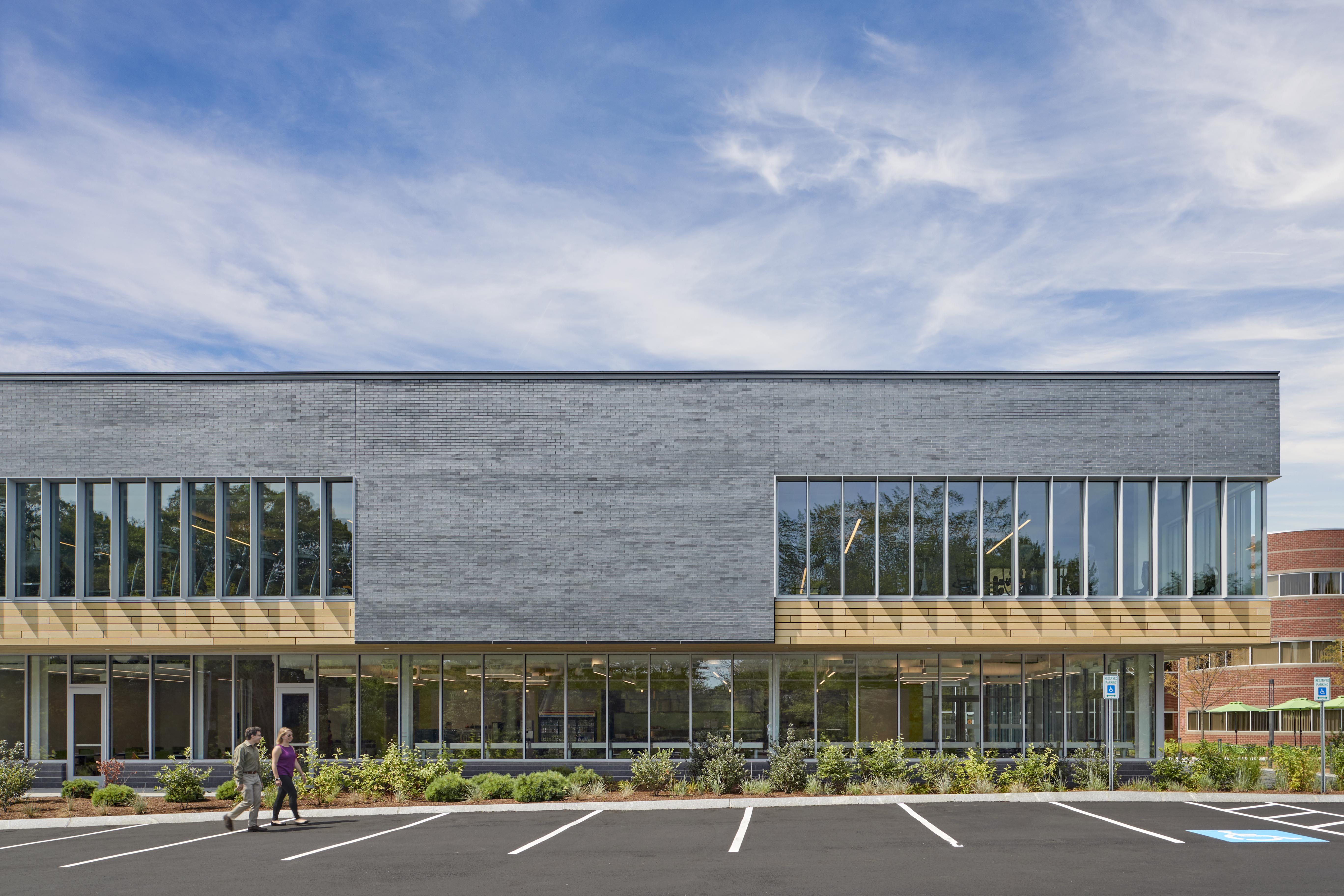 While the campus is predominantly red brick in a wooded setting, this building fits in and stands out with its magnesium brick and wood-like finishes.
Image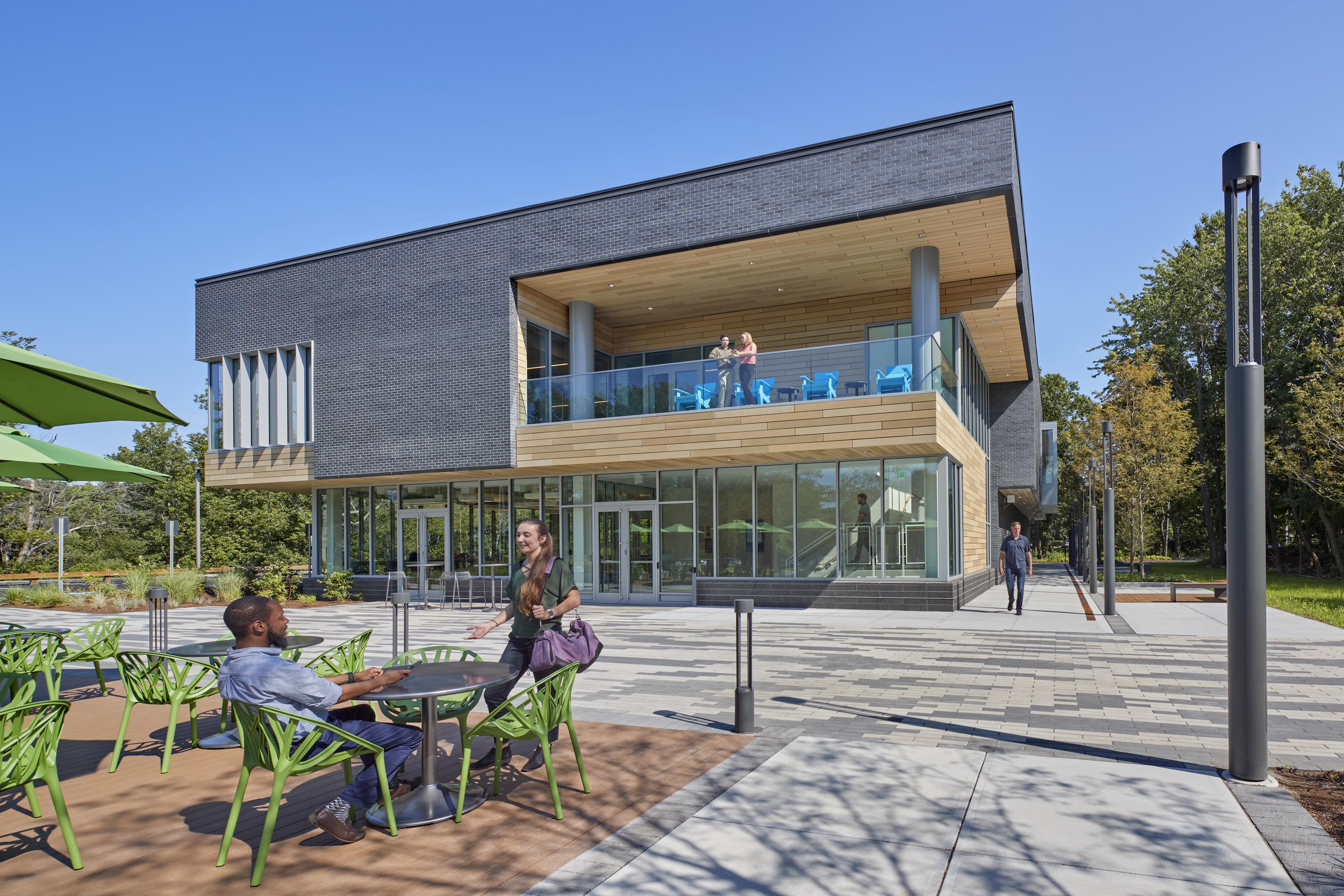 Buzz of anticipation
A business center like this is competing with urban lease options and amenities that a lively urban environment brings. This project delivers an urban buzz to this wooded setting with a design that provides outdoor spaces that feel like an urban courtyard. Outdoor seating, lighting, and landscape bring this dynamic quality.
Image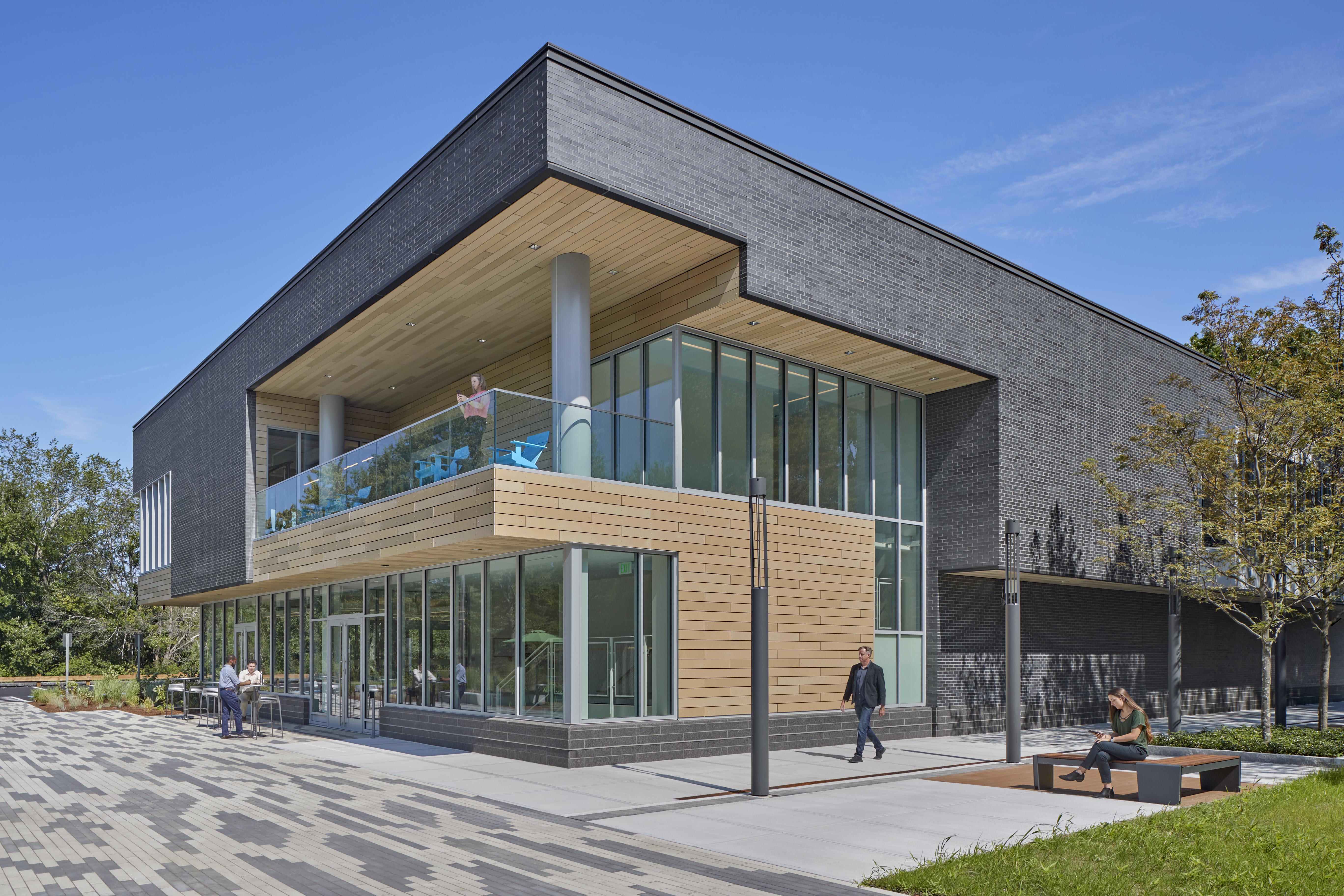 Image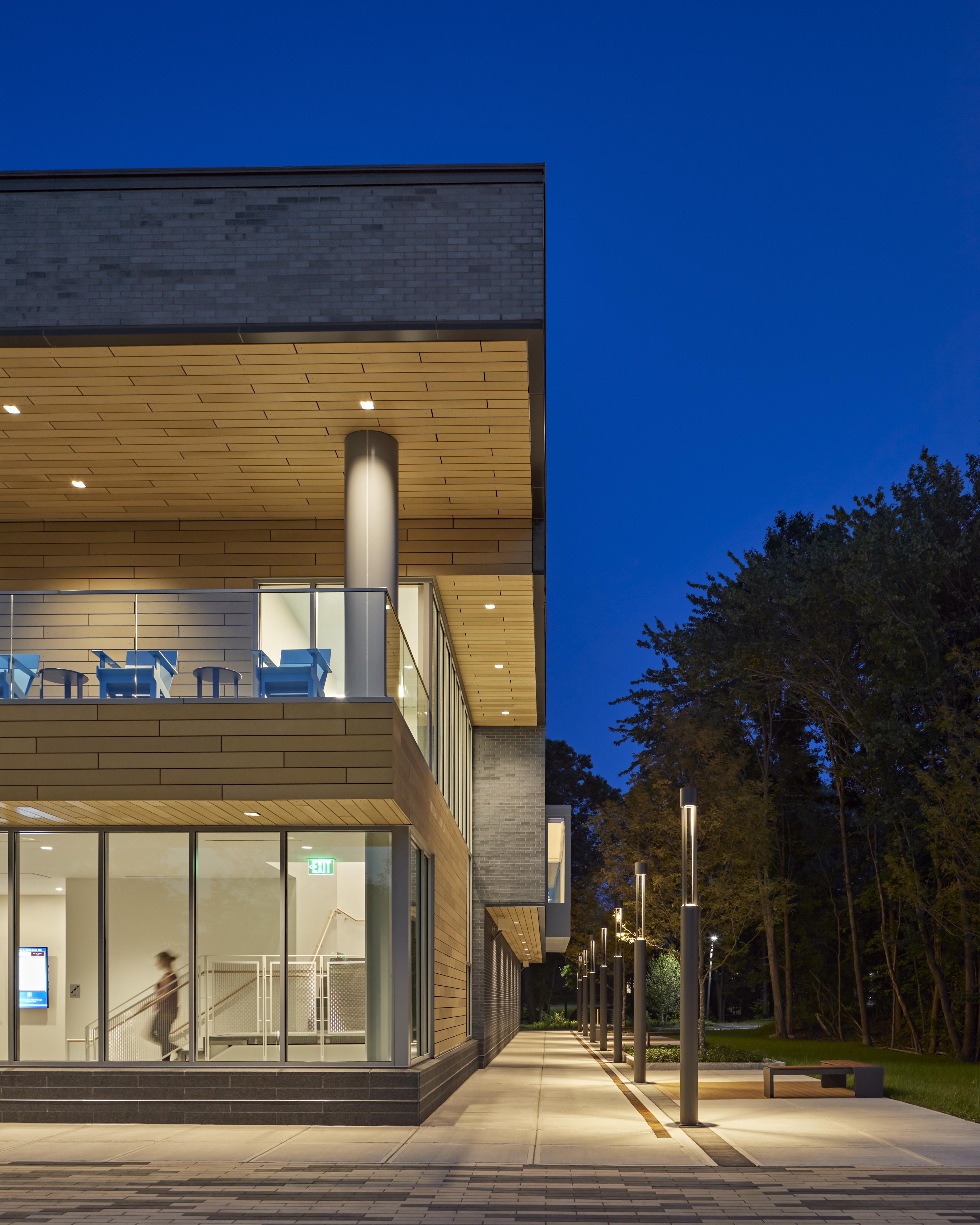 Image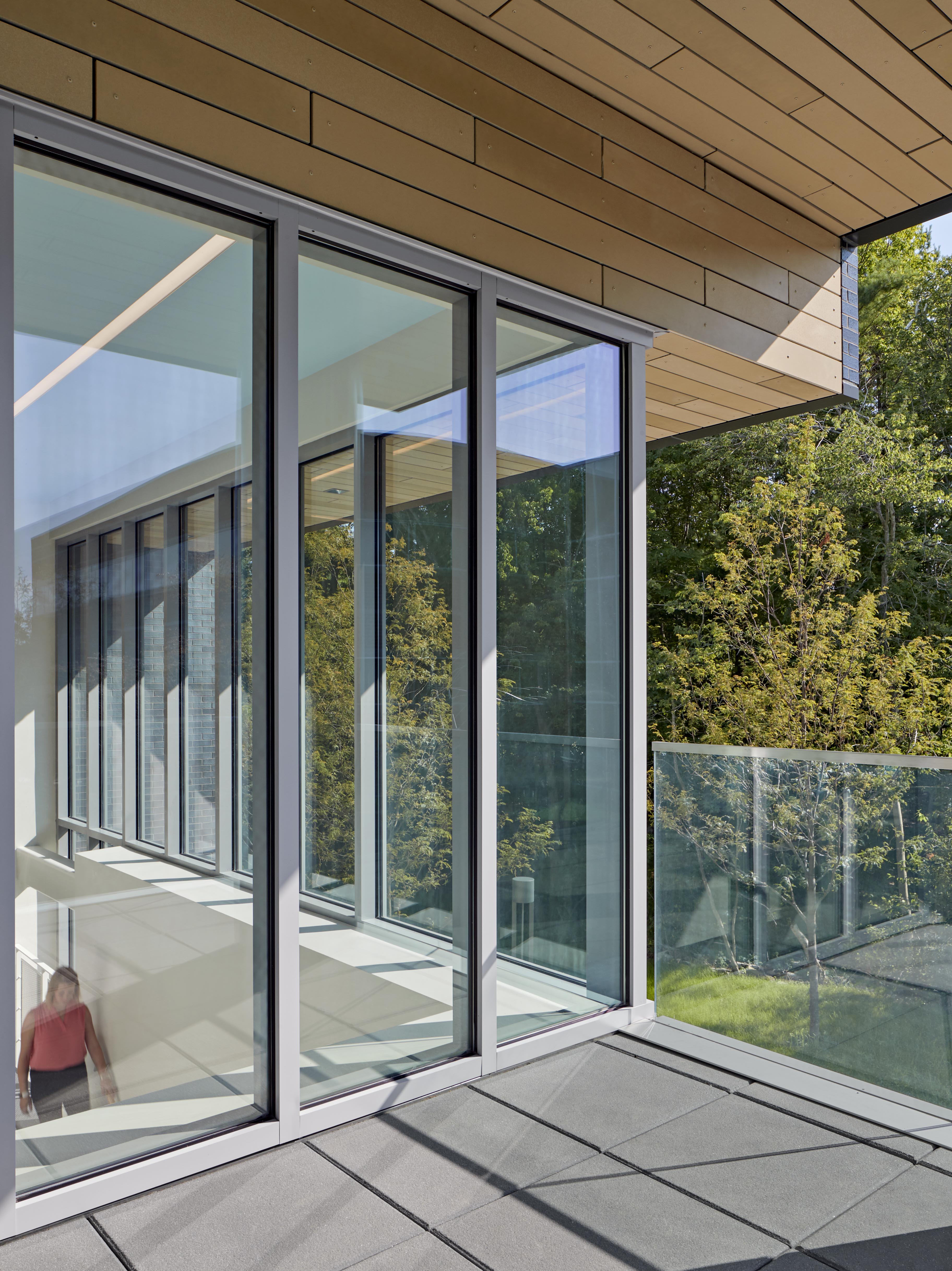 A River Runs Through it.
With the site's relationship to the Merrimack River and its adjacent wetlands and wooded setting in mind, ARC worked with Eastport Real Estate Services to rebrand the property to emphasize its connection to the natural environment – something their competition would struggle to accomplish.
Image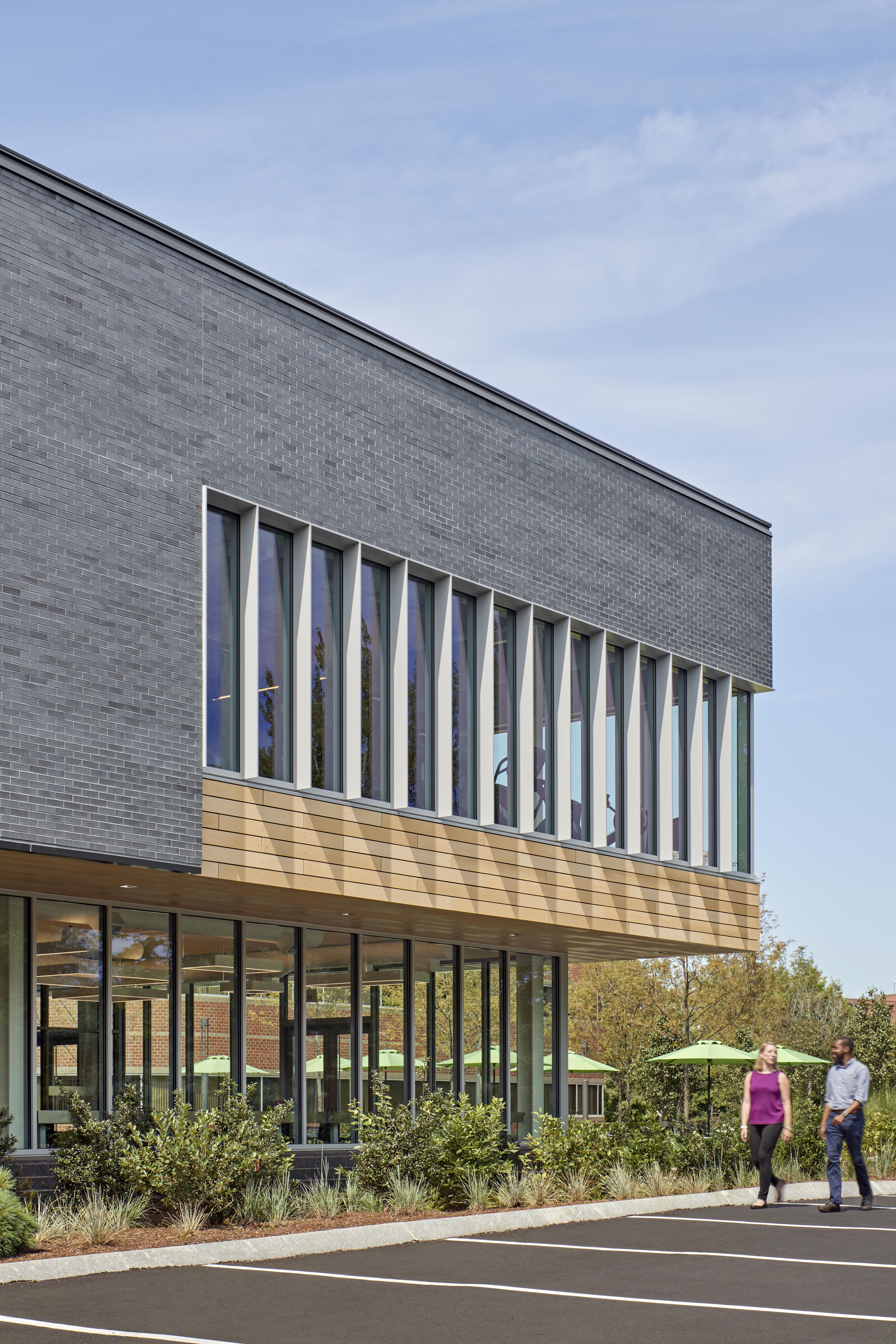 14 Miles
This site has access to 14 miles of walking trails which include river front trails on site and pedestrian bridges that cross wetlands lightly and sensitively
Photography: Robert Benson Photography 
Project
Amenities Building at New England Business Center
Awards
2019 Bronze Award, Design-Build Institute of America (DBIA) New England Region
Meeting of mind and body / The Andover Companies / Eastport Real Estate Services